Indian companies withdraw from Facebook's Internet.org initiative on net neutrality grounds
Indian travel portal Cleartrip and media conglomerates NDTV and Times Group have withdrawn support for Facebook's Internet.org program, citing net neutrality concerns.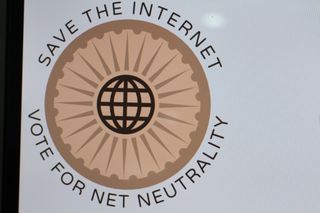 Internet.org made its debut in India earlier this year, with Facebook partnering with carrier Reliance in launching the initiative. Several content producers were on board to provide free access to their services to Reliance's subscribers, but the recent debate in the country centering around Airtel's controversial Airtel Zero program — which allows select app makers bear the burden of data charges incurred by its customers — has had a caustic effect on Facebook's Internet.org as well.
NDTV's co-founder Prannoy Roy and media house Times Internet confirmed their exit from Internet.org via tweets:
Cleartrip CEO Subramanya Sharma took to the company blog (opens in new tab) to voice his feelings on the issue:
Proponents of net neutrality argue that initiatives such as Airtel Zero — which offer select content for free — stifle competition, and go against the ethos of a free and neutral internet. There are several campaigns underway in the country, such as SaveTheInternet, that are actively asking citizens to share their opinions on initiatives like Airtel Zero. Thus far, the campaign has resulted in over 600,000 e-mails sent to the Telecom Regulatory Authority of India (TRAI), an independent regulatory body that advices the Indian legislative bodies on issues relating to the telecom industry.
Source: Twitter (NDTV), Twitter (Times Internet), Cleartrip (opens in new tab)
Yep, from Airtel Zero. These three withdrew from Internet.org.

I am glad this caught on and things are changing. Internet needs to become neutral, accessible and basic amenity across the world and not just in India.

you simply dont understand concept of netneutrality, 0 rated apps are not against net neutrality if you really understand what it means

Umm... What are you talking about? Zero rated apps? Apparently, you don't know what Airtel Zero is. Look it up, it's very relevant to the topic.

I know abt airtel zero. Care to explain how it violates net neutrality.

Damn.. At least we had the FCC chairman on the side of net neutrality here..although he was frm Comcast... But TRAI.. Utterly useless. Two clicks on ur WP at savetheinternet.in should help definitely (hopefully).. Do govt officials actually read emails?? Really!!

Lol..good one mate. I genuinely laffed.

Okay
So for all that time, these companies didn't know that Net Neutrality is a thing? Or are they fearing user criticism?

Reliance is also offering data packs with separate fb, twitter, WhatsApp usage benefits.

Every data provider in India is now doing that

That is not the concern but imagine if all the data packs were like that.

Airtel is such an ass... Huh

Moved to Vodafone last year, much more satisfied with their service.

Vodafone is much better when it comes to 3g speed and network but they chargé more than others.
*Still happy with VODA

Vodafone uses Airtel's 3G servers, since their licenses got cancelled. And relay it to their customers. That's why the extra charge.

Thank you for the info :D

I think vodafone charges less for their postpaid plans. And If you are a heavy data user like me, vodafone plans blow away every other competitor in India. Most unlimited plans are charged on Pro-rated basis. This means you have to pay only for number of days that a plan was active on your mobile. So I can activate Rs 650 plan and use it for three days then my bill will be 65Rs. So If I use 650, 750, 850, 1250 plans in same cycle and use it wisely I can use around 30 GB for a totla bill of around 1200-1500Rs. That is around 50 Rs/GB.

Fyi in Gujarat airtel use idea 3g services ..

True that, but I'm happy to pay for that extra speed!

I too used airtel.. Airtel is such an ass , they always charge unnecessarly and they have a dozen of hidden charges.. Airtel is a mean bitch from the starting , they only want revenue no matter what happens :/ Moved to vodafone 4 years back

There is one advantage in Airtel. Their network coverage. Even in villages they have 3G internet service.. I noticed it..

The amount of people who are victims of their VASs are uncountable, and unacceptable.

Google way of thinking is very bad.I support neutrality.
Airtel Zero --> shut on head

I just posted about net neutrality on my blog

Can u post the link of the blog u mentioned.

Facebook is the biggest hypocrite in this fiasco, while they are battling for Net-Neutrality in USA, they are participating and infact creating and encouraging Anti-Net-neutrality activities in India. Good on the netizens to call out on this hypocrisy and good on the local Indian companies to pull out of this initiative before it turns into a PR-nightmare for them.

They really are not fighting for Net Neutrality in the US. They don't care about it anywhere. They just couldn't show their hate towards it in the US because of citizens already being aware about the existence of Net Neutrality.

This just in: Americans hold a Boston Facebook Party and collectively took all of their accounts offline. Facebook shares plummeted within hours. They ran out into the night to light the sacrificial light and Satan laughed in delight... Do you remember what was to be the day when Facebook died..... We started singing Bye Bye Mr Facebook Guy, we don't like your pokes so we decided to fly, and good old boys stepped outside to look at the sky, singing this is what it's like when doves cry...... This is what it's like when doves cry......... Ok I'll stop there..... Here's Tom with the weather.

Dude...put down the doobie and step away from the med Mari Jane card. Here's a cookie, now take a nap.

Good to see this article on WC... Harish!!

FOR A MOMENT I was in a shock to see #AIRTEL ZERO article in WC, but really appreciate these guys of having knowledge of whole world news.

Well the writer is an Indian hence it found the spot here. :)

And there are readers to tip 'em news from around the world as well...

Mostly thnx to AIB... Anyway just click the link & do ur bit -
savetheinternet.in

Yeah man thanx to AIB...net neutrality campaign was already there but after that AIB video it got the much needed boost.. Actually they really re-kickstarted it..

But, AIB is shit in its own entirity

Embedded tweets looks nice in the Windows Central Android app. Just saying..

Fear not, no one would stab you.

Fuc***ng peoples, companies,, just suck money.... All companies like these are fu****rs

You work for yourself I take it?

Next month I will surely change to other operator other than fu****ng Airtel...

Did you know I had already posted a post about it and WPCENTRAL haven't deleted it, thanks to them,

Net "neutrality". That's hilarious. You guys hear something that sounds great and automatically believe it is your best interests that drives the government into controlling areas it has no business being.
...
Who gets to decide what is neutral? Who gets to decide what is fair? The internet has thrived and evolved to the powerhouse it is today because it has not been restricted by governments promising you "fairness" but delivering limitations and restrictive speech.
...
Do you honestly believe governments want more power to better serve you? That's historically absurd.
...
The internet is a vehicle to both free expression and entrepreneurial opportunity. The one avenue to were oppressive governments like those in China and Russia deceive it's people. Where they have voice.
...
But you'll all learn eventually that a government hungering for power hides its insidious intent behind pretty words and falsehoods. So stop believing something is good because it sounds good. Do your own thinking and searching and stop cheerleading a cause that doesn't exist.
...
Lord, man never learns from its mistakes.

Net neutrality is s decent concept but can NEVER exist as long as governments are involved in creating rules and enforcing them. The only solution is deregulation and for everyone to vote for the winners and losers with their dollars and over time the companies with the best practices will win out. The reason we currently have a small handful of bad companies like Comcast is because local governments like cities and counties grant exclusivity contracts to the highest bidder which kills competition (especially the little guy and the innovator).
Windows Central Newsletter
Thank you for signing up to Windows Central. You will receive a verification email shortly.
There was a problem. Please refresh the page and try again.