The CPU wars have become an interesting space in recent years. AMD, once the outcast, blew everyone away when the horrible FX series was eventually replaced by the superb Ryzen chips. Since its release, Ryzen has been an easy recommendation at every level and every budget. It's been harder to make the case for buying an Intel desktop CPU.
We're now into the 11th Gen of Intel's Core series and specifically, here we're taking a look at the middle of the pack, the Core i5-11600K. This is a 6-core, 12-thread CPU that for the first time in a while, might make more sense to buy than Ryzen for most people.
Specifically, people who are gamers. While Intel is still pushing out 14nm CPUs (compared to AMD's 7nm), the Core i5-11600K is very, very good. And now Intel has sorted its pricing out a bit, it's no more expensive than going AMD.
Bottom line: A superb CPU for any gaming-focused build with strong performance and fairly low temperatures while being open to a little tweaking.
For
Great overall performance, especially for gaming
Runs pretty cool
Competitively priced
Unlocked
Maintains LGA 1200 socket
Against
No included cooler
Higher TDP than competition
Still on 14nm
Intel Core i5-11600K: Price and availability
The Intel Core i5-11600K is available now from most good PC parts resellers. You'll be looking to pay around $289, though it should be noted you won't get a cooler included in the box. If you don't have one already, you'll need a cooler compatible with Intel's LGA 1200 socket that is suitable for a 125W TDP.
Intel Core i5-11600K: At a glance
If you're building a gaming-focused PC and you go Intel, the Core i5-11600K is where it's at. It ticks all the right boxes, starting with the 6-core, 12-thread count. Even today, many games don't properly utilize all the available threads, so spending more money on more cores just isn't worth it unless you're specifically doing something like streaming or a lot of video editing.
Even so, the Core i5-11600K isn't a massive step up from its predecessor. It's still on 14nm, while all of AMD's current lineup is on 7nm. One by-product for the Core i5-11600K is a 125W TDP. By contrast, AMD has a 16-core chip with a 105W TDP. However, don't fixate on all this because, fortunately, it doesn't tell the story of this CPU.
Here's a quick overview of the major spec talking points.
Swipe to scroll horizontally
Category
Spec
Cores/Threads
6/12
Base clock
3.9 GHz
Boost clock
4.9 GHz
Integrated GPU
Intel UHD Graphics 750
Unlocked
Yes
Lithography
14nm
TDP
125W
Cache
12MB
Socket
LGA 1200
Max junction temp
100C
Max supported memory
128GB
DDR4-3200
Dual-channel
PCIe version
4.0
The Core i5-11600K is an unlocked CPU, which means you can tinker with it. The immediate thought is overclocking, though on these latest Intel CPUs you're not going to be ramping it up too much. They're already pretty highly juiced out of the box. It uses the LGA 1200 socket, so you might not need a new motherboard if you're upgrading from something fairly recent, though you will need to provide your own cooler.
If you're building a gaming PC you likely will be choosing your own anyway, but you don't get one included with the Core i5-11600K at all. So make sure you have one on your shopping list before you start building otherwise you're going nowhere. It's also where AMD gets a bonus point over Intel, including a pretty solid cooler in the box.
Other highlights include support for PCIe 4.0 with up to 20 total PCI Express lanes, and with six cores and hyperthreading, the Core i5-11600K isn't a bad option for heavier workloads, either. The immediate eye would cast to the AMD Ryzen 5 5600X (we'll have a review of that soon), but the Core i5-11600K shouldn't be ignored.
It also comes with Intel Turbo Boost 2.0, and with support for up to 128GB of RAM and a max bandwidth of 50 GB/s you won't be left wanting. It is only dual-channel memory, but for the type of PC build this CPU will be going into, that's fine.
Intel Core i5-11600K: Performance
The real reason you're going to be interested in the Intel Core i5-11600K is that you want to build a kick-ass gaming PC without completely destroying your wallet. Indeed, unless you absolutely know you're going to be making use of eight or more cores in your workloads, this 6-core CPU is the sweet spot. If you're going to be gaming and streaming from the same PC with CPU encoding, you may well need to go for at least the Core i7-11700K just to have the extra cores, but just for gaming or for pairing with NVENC, this will do just nicely.
For the purposes of all performance tests, the Intel Core i5-11600K was paired with the following build:
16GB GSkill TridentZ DDR4-3200 RAM
Samsung 980 Pro 500GB PCIe 4.0 SSD
NVIDIA RTX 2080 8GB graphics card
ID-Cooling 240mm AIO cooler
Firstly, a positive word about general temperatures. Unfortunately, the ambient temperature in my office at the moment is something similar to the fires of Mount Doom, but the Core i5-11600K paired with a 240mm AIO is handling things extremely well. Pre-heatwave, idle temperatures would hover between 26C-30C, while even in the fiery air it's sitting nicely at nothing more than 36C.
During gaming, temperatures generally top out between 60C and 65C in the most demanding titles, and the absolute highest I've seen during this review is 75C during a 10-minute Cinebench R23 multi-core benchmark run. As such, get your cooling spot on and you'll be enjoying a surprisingly frosty time with no fears of encountering throttling or reaching the absolute thermal limits. Even with a 125W TDP, the Core i5-11600K runs cooler at all times than my Ryzen 5 3600X which is in the exact same room, albeit with a smaller AIO cooler.
So, to the benchmarks. First up, the synthetic tests. For this, the Core i5-11600K was run through our suite of benchmarks including Cinebench, Geekbench, Blender, and Corona, to gauge single and multi-core performance.
Image 1 of 5
Overall it's pretty pleasing. The true comparison will be the Ryzen 5 5600X, which we're reviewing soon and will update the charts accordingly. But it lines up with what we'd expect from a 6-core CPU when compared to AMD's 8-core and 16-core offerings, and in Geekbench and Blender it comes out within a tiny margin against the Ryzen 5 3600X. Sure, that's the previous generation Ryzen, but it's still a 7nm Zen 2 CPU and Ryzen's prowess in multi-core tests is well-known. So Intel has done well.
Gaming, it's every bit as good as you'd expect. Without a spare 30-series on hand (thanks, scalpers) to pair it with, I decided to go with the RTX 2080, since it's now fairly mid-tier in performance, but still powerful enough to allow the CPU to push as hard as it likes without hitting any bottlenecks.
Highlighting Shadow of the Tomb Raider and The Division 2 first because of their detailed CPU analysis, and it shows just what the CPU can do without really breaking a sweat. In The Division 2 benchmark, the average CPU utilization was at 66% with an overall average of 111 FPS. In Shadow of the Tomb Raider, the CPU scored an average game score of 141 FPS and a render score of 214 FPS. Both of these were on the highest graphics settings at 1080p.
Other game benchmark results include an 85 FPS average in Borderlands 3 on the highest settings, and 121 FPS average in Far Cry 5, again on the highest settings with the HD texture pack applied and both at 1080p.
Needless to say, the combination of pretty blistering gaming performance and pleasingly low temperatures make this a perfect choice for your next Intel-powered rig. All of these tests were at stock settings, too, no overclocks applied, though you'd be unlikely to see any significant gains. You could also easily step it up to 1440p with one of these and a capable graphics card, though if 4K is going to be your jam, you're probably already looking at something more powerful.
Intel Core i5-11600K: Competition
The competition is pretty easy to identify, and that's the AMD Ryzen 5 5600X. We'll have a review of that soon to do a full comparison, but it's the closest match AMD has. It, too, has 6-cores and 12-threads is unlocked and costs about the same. It's also backward compatible with the 400 series motherboards, so, like the Core i5-11600K, there is an upgrade path to it.
You could also consider an older Intel chip, but it's not worth going for the 10th Gen Core i5 over this one. If you're driven by budget, it could still be worth looking at the 10th Gen lineup, though, as if you shop around you can even find a 10-core Core i9-10850K for not a lot more than you'd pay for the Core i5-11600K.
Intel Core i5-11600K: Should you buy it?
You should buy this if ...
You want a powerful gaming CPU
You're trying to keep the budget under $300
You want a CPU you can tinker with that won't melt your PC
You shouldn't buy this if...
You're gaming and streaming on the same PC
You're looking for the best multi-core performance for heavy workloads
With the Core i5-11600K, Intel made it easy again to recommend one of its CPUs if you're building a gaming PC. The margins are pretty fine, but for an all-around good gaming PC, this is a superb choice. It's also worth the extra (small) premium over the regular Core i5-11600 simply because it's unlocked. You might not think about it now, but considering all AMD's CPUs come unlocked it'd be nice if Intel followed suit.
While AMD is still the first port of call for those hunting a multi-core monster for heavier, non-gaming workloads, Intel is still doing what it does best, even if it's still stuck using the 14nm process on the desktop. The Core i5 has excellent single-core performance and absolutely tears through games while running cool and as a result, keeping your fans quiet.
Being unlocked means if you're not totally happy, or you just like to get stuck in and tweak, you can make it your own, though for most people what you get out of the box will be just fine. The fact that AMD no longer has a price advantage does make it harder to choose, but it also means you're making a good choice this time around if you're going with Intel. Performance and value are a powerful combination.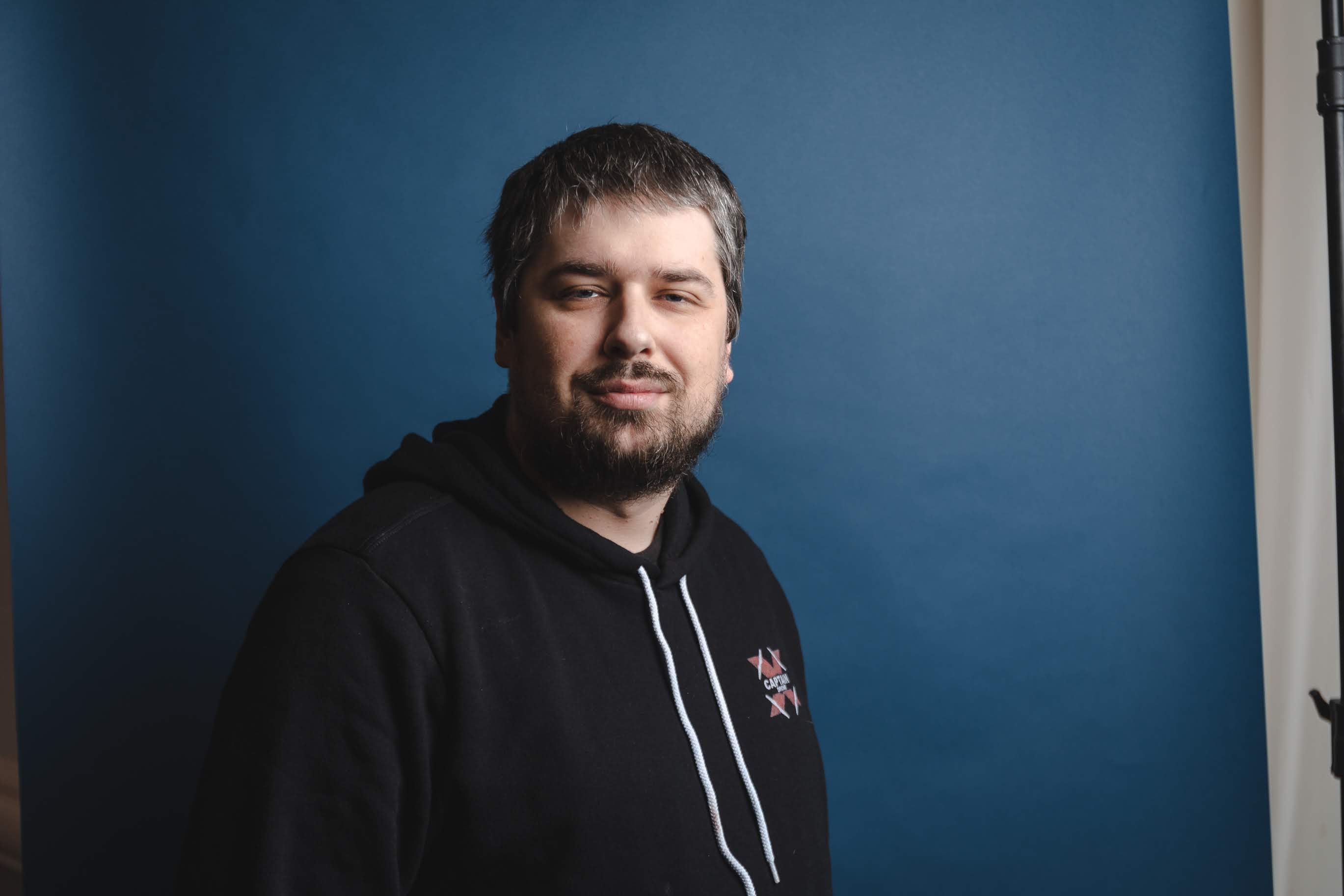 Managing Editor - Tech, Reviews
Richard Devine is a Managing Editor at Windows Central with over a decade of experience. A former Project Manager and long-term tech addict, he joined Mobile Nations in 2011 and has been found on Android Central and iMore as well as Windows Central. Currently, you'll find him steering the site's coverage of all manner of PC hardware and reviews. Find him on Mastodon at mstdn.social/@richdevine