Intel starts shipping 7th generation Core 'Kaby Lake' processors to PC makers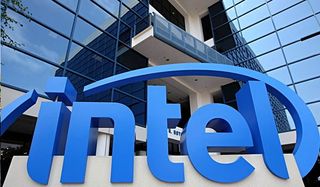 Intel confirmed this week that it has begun shipments of its 7th generation Core processors, with the code name "Kaby Lake", to PC makers. The first devices with those chips could be released sometime this fall.
Intel CEO Brian Krzanich made the announcement earlier this week about the Kaby Lake processors shipping to OEMs as part of Intel's quarterly conference call with investors (via Anandtech). Those processors will be made under the 14-nanometer process. Krzanich did not offer specifics on which Kaby Lake variants will ship first, but more information on those chips will likely be revealed at the company's IDF conference in mid-August.
While we will almost certainly see some upcoming Windows 10 PCs with Kaby Lake chips inside sometime this fall, recent rumors claim that Microsoft may wait until the fall of 2017 to introduce Intel's latest processors in new Surface Pro and Surface Book products.
Anyone know any improvements with the 7th gen cpus? I wasn't paying attention for a while

10-bit H.265 decoding. Also native USB 3.1

Also native Thunderbolt 3. And to be clear, USB 3.1 Gen 2 is now native.

any word on VP9 support in hardware?

Found these stats about Kaby Lake: Kaby Lake will add native HDCP 2.2 support, along with full fixed function HEVC Main10/10-bit and VP9 10-bit hardware video decoding.

I delayed upgrading my gear because of Kaby Lake's 10 bit h.265 capability.


Why? You can get that with a modern Nvidia GPU.

I don't play games on my PC. I don't want to buy an extra GPU card just for the purpose of playing h.265 10 bit media.


Assuming the rest of your build is good, $120 will buy you a 950 right now with full hardware 10-bit HEVC decoding. Or you can wait ~6 months and spend $200+ on a new CPU. Seems like an obvious choice, unless your build is so old (5+ years) that it's time to replace the CPU and mobo.

I have an i7 K875, it is like 6 years old. This upgrade is a wholesale change including mobo, memory and boot drive (it will be an M2 drive).

Hard to install an Nvidia GPU in my NUC.


Yeah that would be a problem. :P. Does the NUC support CPU upgrades though?

Modern* GPU. Not necessarily Nvidia.

It is one better than the 6th generation. :P

"recent rumors claim that Microsoft may wait until the fall of 2017 to introduce Intel's latest processors in new Surface Pro and Surface Book products." Hopefully not. Apple hasn't upgraded their processors in well over a year, and their sales are way down for it. Microsoft shouldn't wait that long and deny their users the newest tech.

I would wait until fall and do some quality control since the latest Surface Pro's and Surface Books had issues right out the gate with the skylake processor.

THat was mostly an issue with the power management support that was new to Skylake. They have that figured out now, and the new chips only offer smaller die size, USB 3.1, Displayport 1.2 support, and not much else. While there needs to be a testing period, they shouldn't have released SP4 in the state it was in, Microsoft will not be getting these chips now that they are starting to ship and they have been testing them for months, so we shouldn't wait over a year to release Surface with these chips. By then the next chip series will be out.

No, there were issues with the GPU driver crashing everything AND with the power management implementation new in Skylake. Honestly it was a disaster.

I bet Microsoft comes out with an update to the Surface, and Surface Book this fall, kind of like Apples S phones. There will be some improvements but nothing big till next year.

How is this Windows related? Broxton was not..

And the troll shows once again that he hasn't a single clue what is going on.

What processor do you think most Windows devices use? Posted via the Windows Central App for Android

Great! They're finally shipping KLP's to MS so they can start assembling my 6.2" Surface Phone Pro. Nice! Thanks Intel❗❗

Well, of course not. We all know that won't happen...
......
You people have no sense of humor.

Yes, then we will all have a portable heater and stove to use, also built in weight set, this could solve the obesity issue. lol

Lol!! Right.. Finally someone with a case of the funnies..
.....
Right, they could go ahead and put a reactor in there, if things aren't hot enough for you.

Well now Microsoft has something to put into the SP5.

I hope you mean P as in "Pro", & "Phone" Hahahaha!

He meant the Surface Pro 5 and Surface Book 2

Really... I know that, just "dreaming". Lol. You guys seriously need to logout, go get some sunlight.. Y'all are loosing it!

Everyone does!!! How could they not.... Hehe

Come on msft! Give us the Sp5, sb2!

I think this chip will go into that updated SP4 first.. Remember that?

Did a search for Kaby Lake in Canada. Love Canada. This lake, not so much.

Here's hoping my Surface Pro 2 holds out long enough for the Pro 5 to come out, and that there's a good trade-in deal...

In 2016 I will skip Skylake and in 2017 I'll probably skip Kaby Lake, I'm still rocking very good with my Intel Core i7 Broadwell 5500U, but I'm really dissapointed that Intel is not upgrading CherryTrail, Intel Core M3 is still too expensive for my secondary netbook I wish to have.

C'mon Kaby Lake Surfaces, make your Sky Lake fellows cheaper!

Yeah what's this crap with waiting until fall 2017... That would suck..I'm finding it hard enough to wait for April...

Processors for the surface 4 c'mon Microsoft back to school sales

Damn, I just decided to purchase Skylake i7-6700k CPU for my new PC.........

So does this news make your cpu a bad one?

No, but it does mean he's invested hundreds in the latest high end CPU only to find out that soon there will be a newer model

He he... Currently I am working on Kaby Lake processor at Intel...:)
Windows Central Newsletter
Get the best of Windows Central in in your inbox, every day!
Thank you for signing up to Windows Central. You will receive a verification email shortly.
There was a problem. Please refresh the page and try again.