Apple underwhelms with the iPhone 5. Here's why the Nokia Lumia 920 is better.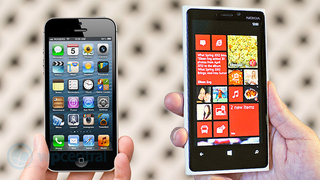 Today's winner is...
Today, Apple finally took the wraps off of the long-awaited iPhone 5 (you can get all the dirty details at our sister site iMore). Funny thing happened along the way though to the announcement: many leaks came forward early on that turned out to be highly accurate, taking the punch out of a lot of the new features. What's more, even the media started to get a bit bored with Apple's plans for the next-gen device.
The question for our readers though is in terms of raw technology—who came out on top? We say that because we know Apple will win the PR and hype war, but for the first time a Windows Phone has gone toe-to-toe and in terms of specs, has beat out the next-generation iPhone.
Specifications - iPhone 5
Here is what the new iPhone 5 packs for the main features:
112 grams (20% lighter than the 4S)
7.6mm thin
4" in-cell 1136 x 640 display (16:9; 326ppi)
8MP rear camera with F/2.4 lens, BSI sensor and Sapphire crystal
Apple A6 Chip
4G LTE, DCHSPA
The crux of the update is this though: the iPhone 5 increases the display vertically to show more, but does not make the phone wider thereby making it easier to hold. In turn, Apple have also made it much thinner and lighter, going for the super-temporary title of "world's thinnest" blah blah. We're sure that will change in like 3-6 weeks, knowing how fast technology moves these days.
They also added 4G LTE, re-did their proprietary connector and gave it a faster A6 processor.
The Lumia 920 and the Lumia 900, chillin'
Let's compare
By comparison, the really thin Samsung ATIV S is 8.7mm thick and weighs in at 135g. Of course the simply massive 2300mAh battery on board makes up for that in our opinion. The Lumia 920, meanwhile is a monster, coming in at 185g and 10.7mm thick.
So if you want small and nimble, yes, the iPhone 5 is your choice and let's not deny the fact that many people do prefer small, thin phones.
But it was the rest of the news that made the presentation, soporific. That's because Apple either didn't reveal anything new or what they did say was quite unexciting.
For instance, the in-cell display is neat—they put the touch sensitive components within the display directly, making it super thin. But it's not Nokia's Super-sensitive display. That means you have to take your gloves off to use it. That's sooo early 2012.
That's a killer commercial right there for Nokia: Show someone wearing their gloves while using the Lumia 920. Next, have the iPhone 5 with someone mashing their gloved phalanges on the screen in frustration. Sold.
Lumia 920 looks good on paper
What's more, Nokia's PureMotion HD+ has a 60Hz refresh rate, making it "blur free" and the fastest display on a phone. Throw in ClearBlack for super saturated colors, 4.5" inches in size and a massive 332ppi that dwarfs the iPhone 5 and we know the winner.
But that didn't stop Apple from exclaiming, "This is the world's most advanced display and I couldn't be prouder of it."
Sorry, but bullshit.
Next up was the camera. Here, Apple could have snuck in some new tech that none of us would have predicted. But no they gave users an updated iPhone 4S camera--a very solid camera—but not ground breaking. With an F/2.4 lens, BSI sensor and an improved chipset, the iPhone 5 will be good but it's not pushing the boundaries.
Nokia though has an F/2.0 camera (more light for the sensor, more 'bokeh' blur), 1/3" BSI sensor and optical-image stabilization (OIS) with that last one being a first for a smartphone. Toss in Nokia's algorithms plus Scalado's software and in terms of raw specs, Nokia crushed Apple.
Yes, we need to do side-by-side comparison, but any photographer worth their salt would reach for the Nokia's PureView camera over the iPhone 5 just based on specs.
Even on battery life and talk-time, Apple did not fair so well. Talk time over 3G is just 8 hours versus the 10 hours claimed by Nokia. When it comes to standby time, it's even worse: Apple – 225 hours versus Nokia at 400.
The new iPhone 5. Not bad but not great.
Where Apple wins
Apple of course does win a few areas—super thin, super light, as mentioned above. They also announced a pre-order date (September 14th), shipping date (September 21st) and of course prices starting at the regular $199 and up.
For many, that's a huge win for Apple as they always out do their competition that way. And while it would have been nice for Nokia to do the same, the fact of the matter that probably won't happen. Ever. Microsoft makes the software, OEMs make the hardware and carriers have to sell it. To get all three of those to line up to make global availability announcements is just too hard, especially since Windows Phone 8 has not been RTM'd (released to manufactures aka final build).
The fact is, Samsung, HTC, LG, Huwaei etc. all play by those rules on Android and Windows Phone too. Sure, it's not ideal but Nokia is not the exception here—Apple is. And Apple can do this for two reasons (1) they strong-armed carriers, who will never allow that to happen again and (2) they have the clout to demand things.
Microsoft? Not so much.
Having said that, look for a November release for Nokia.
Nokia's PureMotion HD+ is real innovation
Where Apple loses
Excitement. There, we said it. The new iPhone 5 with its longer look is not that sexy to be honest and the new features did not cause us to have a 'wow' moment. Not once.
Maybe that's too much to ask from Apple. Not every Pink Floyd album can be Dark Side of the Moon, right? But Apple has set the bar for magical technology and the iPhone 5 failed to impress. Not because it's a bad phone, it just didn't push the industry that forward. Thinner and lighter with worse battery life? We went through that years ago.
No NFC, no inductive wireless charging, no OIS for the camera, no Super-sensitive touch screen, no Gorilla Glass 2, no exciting colors, no HAAC rich recording.
Lower pixels-per-inch (PPI) on the display, smaller display, worse battery life, mediocre camera specs, slower display refresh-rate. And you can't wear gloves while using it.
Will it be a nice phone? You betcha', we're not knocking that. But will the media and fans be impressed with this when it is eventually put up against the Lumia 920 (or even other high end Android devices)? Probably not.
The fact of the matter is Nokia showed that their research & development team has a lot more up their sleeve than Apple and Nokia is just getting started.
The Lumia 920 in grey (via our Forums)
The Take Away
The iPhone 5 will sell well and will be reviewed well but it's losing its power to impress, to set the bar for technology. It's starting to feel old. For the first time, competitors have a real chance to blow by Apple and we're excited to say that the Lumia 920 is leading that charge.
Will it matter for sales? Not immediately but this could be the start as people begin to get excited for something different, again.
Read more about the iPhone 5 at iMore.com. Tell is comments what you thought of today's announcement and the chances for Nokia.
Get the Windows Central Newsletter
All the latest news, reviews, and guides for Windows and Xbox diehards.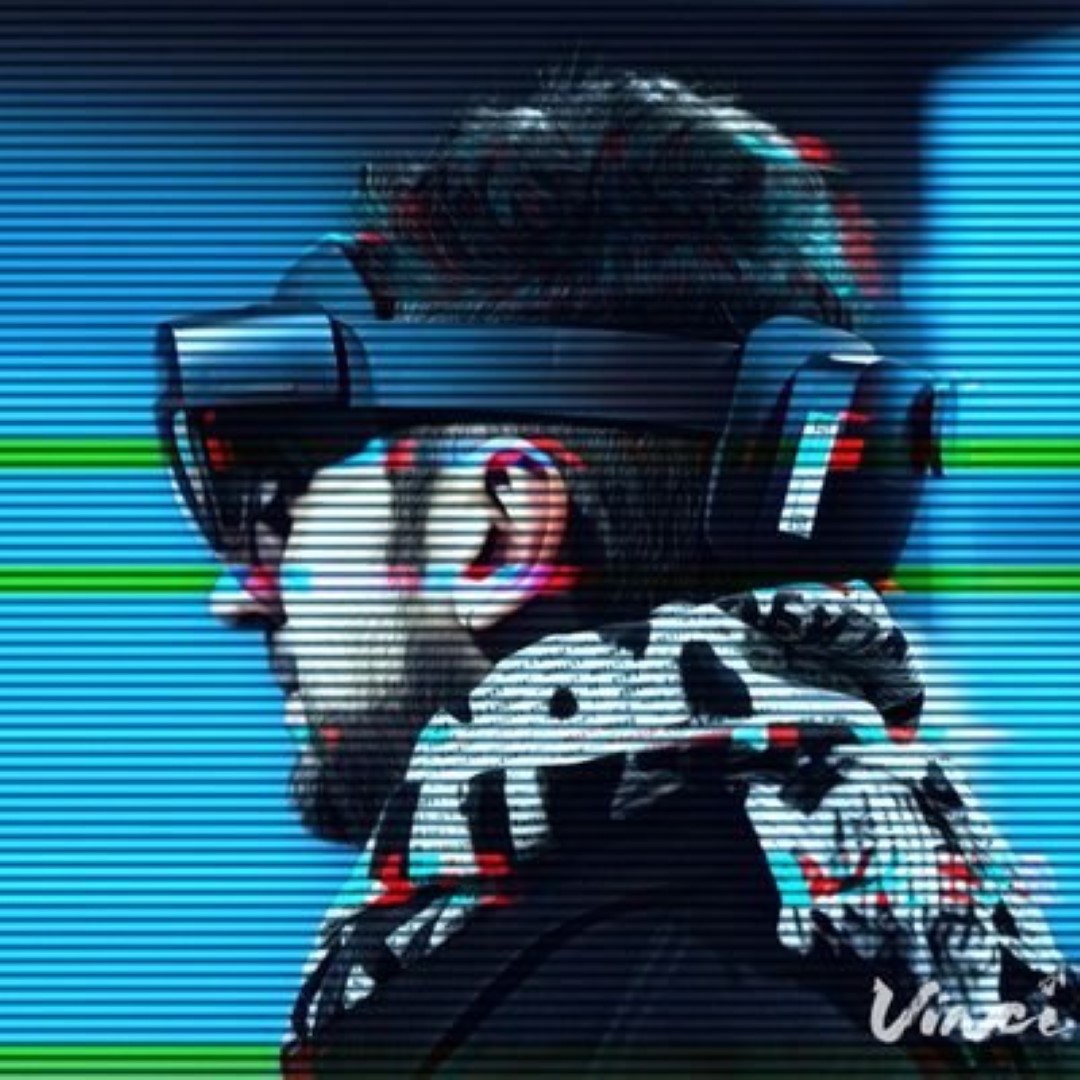 Daniel Rubino is the Editor-in-chief of Windows Central, head reviewer, podcast co-host, and analyst. He has been covering Microsoft since 2007 when this site was called WMExperts (and later Windows Phone Central). His interests include Windows, laptops, next-gen computing, and for some reason, watches. Before all this tech stuff, he worked on a Ph.D. in linguistics, watched people sleep (for medical purposes!), and ran the projectors at movie theaters because it was fun.