IQ Mission, a collection of brain twisting puzzles for Windows Phone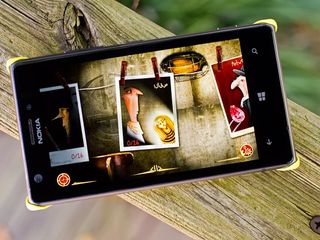 IQ Mission is a challenging, nicely drawn-up collection of puzzle games for your Windows Phone. The game includes eight puzzle styles that are represented by eight global cities. Available for low-memory devices, IQ Mission has experienced decent success on iOS and should do well on the Windows Phone platform.
The game does have an international spy story line where you visit each city to solve the puzzles in search of a secret energy source. Each city contains multiple levels of puzzles that progressively get more challenging. All totaled, IQ Mission has 128 levels and 20 achievements to earn. As you complete the levels of play you reveal a map that reveals where the secret source of energy is.
While the secret agent mission story line is a nice touch, the puzzles are the key attraction. If you like logic based puzzles, IQ Mission is full of challenging, sometimes frustrating, puzzles and is a good option to consider. IQ Mission is a universal app, available for both Windows Phone 8 (low-memory devices too) and Windows 8.
Global Cities and Informants
IQ Mission's main menu is a collection of mug shots of your eight informants who reside in various International communities which include Luxor, Monte Carlo, Antwerp, Rapa Nui, Marrakech, Paris, Beijing and London.
In the bottom corners of the main menu you will find a settings button in the right corner and a bonus or final game button in the right. To take on the final game, you will need all the map pieces from each of the eight cities.
Settings cover music/sound on or off, access to your gaming achievements, and links to email the developer and access the game's Facebook and Twitter pages.
When you are ready to jump into the game, just tap a photo of your informant and get to it.
Puzzles, puzzles and more puzzles
Regardless of which photo you tap on, you are greeted by your informant with instructions on the mechanics of that particular puzzle. The print is rather small on these screens but you will need to read the instructions carefully. Some of the puzzles are easy to pick up while others can be a wee bit more challenging.
Once you've read the instructions, tap the screen and you will be presented with the puzzle levels. If at any point you need to re-visit the instructions, tap on the informant's icon in the lower left corner of the level map.
IQ Mission offers a wide range of puzzles to tackle. While they do not have any official names, here's how I would describe them.
Marrakech: You are tasked with restoring an arabesque to its original form. The arabesque is a collection of elements arranged in circular patterns that you have to rotate around to match the original pattern. It reminds me of those shifting picture puzzles but with rotating puzzle pieces.
Beijing: You are presented with a group of towers on a grid map. You are tasked with building a wall around the tower, surrounding each tower with the number of walls shown besides each tower. The wall must be closed and cannot go in loops.
Rapa Nui: You are given a game board with several colored statues that you need to move into their corresponding highlighted location. Once you slide a statue they can only be stopped by the edge of the board, a stone pillar or another statue. To help add to the challenge, traps are in place that will ruin your statue's day.
London: Your mission is to touch each laser beam, connecting each jewel. You can only touch each beam once and cannot go backwards.
Luxor: The Egyptian city offers you a logical puzzle where you have to slide walls out of the way to give a sarcophagus a clear path to the exit.
Antwerp: A puzzle game where you have a box of various colored gem stones and a collection of various shaped blocks of wood. Your job is to position the blocks over the gems so only one color of gems is showing.
Paris: This game calls on you to match stain glass patterns on a window. Sounds easy but the patterns have to match without the slightest deviation.
Monte Carlo: Another movement game where you are given a set of dice. The number showing on the dice equals the number of moves that die can make. Your job is to move the dice into the highlighted positions on the gaming table.
At any point in the game where you feel completely stumped and need some help, in the upper right corner of the puzzle screen is a keyhole. Tap the keyhole to buy a key to unlock the puzzle. The key will cost you $.99 through an in-app purchase.
Overall Impression
I can see IQ Mission appealing to the puzzle fans in the crowd but if you are looking for a fast paced, action packed game for your Windows Phone you need to look elsewhere.
IQ Mission has a healthy collection of logical puzzles that are challenging, requires a good bit of patience and can be extremely frustrating at times. The mechanics of each puzzle style was easy to pick up but not so easy to master.
I can see IQ Mission being a solid gaming choice if you have a few minutes to pass and want something more than mindlessly blowing up aliens or zombies. IQ Mission may not appeal to everyone but if you like the mentally challenging puzzle games, it's worth a gander.
Please note that the $.99 price is a discounted price available only for a limited time.
IQ Mission – Windows Phone 8 – Trial / $.99 – Store Link
IQ Mission - Windows 8 - Trial / $.99 - Store Link
Get the Windows Central Newsletter
All the latest news, reviews, and guides for Windows and Xbox diehards.
George is the Reviews Editor at Windows Central, concentrating on Windows 10 PC and Mobile apps. He's been a supporter of the platform since the days of Windows CE and uses his current Windows 10 Mobile phone daily to keep up with life and enjoy a game during down time.