In my tests of the best antivirus software, Kaspersky Internet Security for Android proved to be just as impressive as its desktop security programs in recognizing and stopping threats. This mobile security app protects your cell phone or tablet in real-time, meaning it stops malware before it has a chance to infect your device. It also includes extra tools that aren't found in free apps, like a VPN and Wi-Fi monitoring.
Kaspersky Internet Security for Android
$12/yearBottom line: Kaspersky is a great antivirus solution for keeping your mobile device malware-free without causing it to drag. However, we cannot recommend it for government workers.
For
Excellent protection
Safe browsing
Wi-Fi monitoring
VPN
Against
Not recommended for government workers
iOS program not as effective
What I like about Kaspersky's mobile security
Image 1 of 2
I've been testing and reviewing antivirus solutions for years, and Kaspersky's programs have always been some of my favorites. Kaspersky Internet Security for Android (there is an iOS solution, but it isn't as good) stops threats before they can download to your device. And if you come across a dangerous website or tap a link that leads to one, Kaspersky displays a warning message along with some details about what is lurking there.
I attempted to connect to several phishing schemes, some designed to look like Facebook and PayPal login pages, but Kaspersky blocked me from them. And clicking on malware links online and in personal messages caused Kaspersky to stop the download and display a warning message of precisely what was blocked. If you use a search engine, like Bing or Google, Kaspersky puts a small icon beside each result that lets you know if it is safe to click through or not. Links in social media pages and posts are also tagged as safe or dangerous.
When testing Kaspersky, I used a few different Android devices, including an LG K30 smartphone, a Galaxy Grand Prime cell phone, and a Samsung Galaxy tablet. Kaspersky only used 83.76 MB of memory when installed, and none of them experienced any slowdown. While Kaspersky worked in the background, including performing deep virus scans, I was still able to open and use apps, search online, text, and talk without interruption.
This app lets you block incoming calls, though most cell phones have a way to do this on their own. But Kaspersky also filters text messages and blocks many that are spam or phishing schemes.
The yearly $12 subscription to Kaspersky Internet Security also gives you access to its VPN. This part of the program is a separate download, but it can be accessed and managed from the main app once installed. This tool hides your location and browser history from adware and other internet snoops. Kaspersky's mobile app also locks apps that are accessing information on your phone without permission, monitors Wi-Fi connections for any hackers sneaking in and includes anti-theft tools to help you locate and wipe sensitive data from your phone remotely if it is lost or stolen.
If you have other devices that are also protected with Kaspersky's security solutions, such as multiple mobile devices or your desktop, you can manage them all and change their settings from your online portal. This is also where you remotely access mobile devices.
Is Kaspersky Internet Security for Android safe to use?
Image 1 of 2
In 2017, accusations surfaced that Kaspersky was using its computer protection programs to gather classified information from several countries' government workers' office and home computers then sharing that information with the Russian government. As a result, the U.S. government ordered Kaspersky removed from all its agencies' and workers' computers.
I've read a lot of reports, articles and security blogs, and watch congressional hearings on cybersecurity. I've also spoken with other experts in the internet security industry, including Paul Wagenseil, who has met Eugene Kaspersky, and reviews antivirus solutions for our partner Tom's Guide. While there have been many stories and claims that both support and disprove these allegations, the U.S. government hasn't officially confirmed them, and "sources" prefer to remain anonymous. Further, no sanctions were ever imposed on Kaspersky.
Kaspersky has worked hard to repair its image. In 2018 it began moving all production, servers, operations and legal facilities out of Russia and into other countries, including Switzerland, Australia, Japan, and North America. Here companies are required to adhere to different regulations and are subject to third-party inspections. You can read more in this article.
There's still a ban on government agencies and personnel using Kaspersky programs. And it makes sense to have the U.S. government secured by a locally produced program anyway. However, the same risks aren't there for most consumers. Bottom line, unless you're a government employee, there isn't any reason not to use Kaspersky Internet Security on your home or mobile devices.
Final thoughts and recommendations on Kaspersky mobile security.
In the past mobile devices haven't had to worry about malware because creators were focused mainly on Windows PCs. But there has been a significant increase in mobile malware. According to an article from our partner Tech Radar, over 116 million mobile attacks were logged in 2018, nearly double that of the previous year. And because more people are moving away from desktops and using their phones for banking, searching the web and connecting to social media, the need for proper mobile protection is almost a necessity.
I highly recommend purchasing Kaspersky Internet Security for Android because it provides you more protection than a free app. Free antivirus programs typically only scan for malware already on your device. Kaspersky monitors your cell phone or tablet in real-time, which prevents malware from downloading in the first place and protects you from fake apps, ransomware and banking Trojans, some of the most dangerous and prevalent threats for mobile devices.
If you'd rather use another solution to protect your mobile device, I recommend checking out the best antivirus apps for Android. Or read my list of the best antivirus software for Windows. Many of these are also compatible with mobile.
Kaspersky Internet Security for Android is one of my top picks for mobile security because of how well it stops threats before they infect your device. It's easy to use and includes protection tools like app lock, call and text blocking, safe browsing, and a VPN. Because I can't wholeheartedly recommend Kaspersky be used by everyone - government employees are prohibited from installing Kaspersky on devices used for work - it doesn't receive a perfect score. But it is still an excellent solution for most consumers.
Real-time malware protection
Kaspersky Internet Security for Android
Stops threats cold

Kaspersky stops malware, including ransomware and banking Trojans, from infecting your mobile device. It includes a VPN to hide your online movements, locks apps from accessing critical information, and blocks both calls and texts.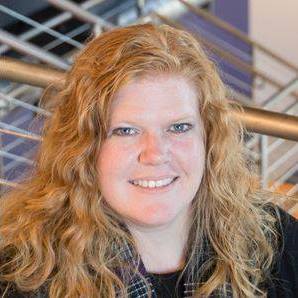 Nikki is a commissioned editor for Future Plc covering internet security including antivirus and VPN. With over 18 years of research and writing experience, and 11 years of testing and reviewing internet security solutions, Nikki knows how to dive deep to get the information consumers need to make better buying decisions. She is also a mom to 10 children, and personally uses many of the products she reviews to ensure the safety of her own family.