Kinect for Windows v2 gets updated SDK with Kinect Fusion tool kit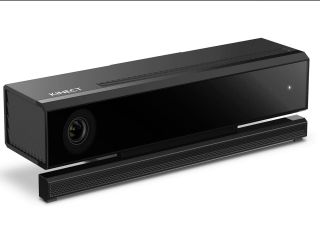 Microsoft has released a new version of its SDK to developers that are making applications that work with the recently launched Kinect for Windows v2 motion gesture hardware sensor. The update includes the addition of the Kinect Fusion tools.
Microsoft says the new tools will provide Kinect for Windows v2 developers with "higher resolution camera tracking and performance." Overall, the new version of the SDK has over 200 improvements, according to Microsoft. It added:
That last bit is interesting as it sounds like Microsoft will soon allow people who have Windows 8.1 and the Kinect for Windows v2 hardware to install and run apps made for the add-on directly from the Windows Store in the near future. What do you think about the prospects of Kinect for Windows v2?
Source: Microsoft (opens in new tab)
Minority report, here I come

I wonder... is there any application in Windows that uses Kinect?

So far as I know, only medical applications.

Kinect has been popular in the education, medical, commercial and industrial fields. For instance, NASA has used Kinect in the astronaut training. With the improved resolutions and the depth sensing capabilities of V2, the applications can certainly be spreaded to the gaming and consumer area over time. I recently saw a MS Research demo for their Digital Whiteboard tech. It seems to be quite interesting: http://microsoft-news.com/microsoft-research-demos-future-of-digital-whiteboard-with-vision-enhanced-immersive-interaction/

Just out of curiosity, what can I as a consumer do with this thing right now?

This is not for consumers.

I believe out of the box there are some gestures and as devs make compatible apps you'll be able use them. I'd also assume it works as a web cam in the meantime...

I've been using Kinect 2 for windows since it was released last month, running off my Surface Pro 2. Additonally, I have a second Kinect 2 from the Xbox One, however, each Kinect 2 needs a GPU, so even with an adaptor, I wouldn't be able to use both of my one SP2. The SDK is still beta/public preview. Once it's final, applications can be sold (including apps thru the Store). I'm currently beta testing Brekel. The pointcloud/mesh quality seems only marginally better than the first kinect, but the tracking seems much faster. I've read that ipisoft is supposed to have a new version out in september/this fall, once the sdk is final. I'm also eagerly awaiting a new version of reconstructme; I haven't tried Kinect Fusion yet.. Looking forward to seeing what's in the updated sdk/sample files.

Until apps start appearing in the Windows app store this is meant for developers, not consumers. Once you start seeing apps in the store you might want to start thinking about getting a Kinect for your PC.

is this being sold already? i never seen it at stores or any tv commercials for it.... :/

This is for developers right now, not consumers. Tools are still in beta and can't yet publish apps to the Windows store until its done. Once apps start appearing in the Windows store we might see them promote Kinect for PCs and consumers. For now people just need to build apps.

For now Kinect for Windows have little or no use for regular users... I would love turn my PC into a console Like XBox and play the games with Kinect, or at least test it... But for now... I stick with the old keyboard + mouse

if this could work as a mouse-touchpad replacement for my tv on the modern apps i would buy it in a heartbeat, but microosft seems to think it is ok to just release an empty book so people(devs) can draw on it, yawwwm... so cool...

Well that is pretty cool that you will be able to develop Kinect apps and publish them in the app store for anyone to download or buy. When there are apps for it, I will buy a Kinect for Windows. I have a feeling the Windows devs will come up with cooler stuff than the Xbox devs.

I hope Microsoft develops some apps for office 365 that let you use Kinect in a power point presentation.

That's what I was thinking too. This would take power point to a new level

Apparently, you could already do so, with the original Kinect. http://channel9.msdn.com/Blogs/k4wdev/Community-Sample-Kinect-PowerPoint-Control-Design Not updated for Kinect2.

The last update for developers I see is from 8/6 (which had Fusion and Face HD). Is there supposed to be a newer weekly?

http://www.microsoft.com/en-us/download/details.aspx?id=43661 Published 8/20/14

I'd just love to control my 8.1 htpc with gestures whilst lazing on the sofa.

apps in the Windows Store? If the rumors about the next Windows integrates the 3 stores (WP, Windows and Xbox) it makes sense.. apps that you can use with mouse/keyboard or gestures (on TV)...

Will these improvements also come to Kinect 2 for Xbox One development?

So is the actual hardware mentioned any different from the xboxone version? Will they be compatible? Ie. I buy an xbox one but want to use the kinect hardware on my PC with x app/game, can I?

You need an adaptor cable in order to use it with the PC; MS so far hasn't offered that for sale. I forget exactly how the Xone's kinect was; I think the pc version adds a breakout box, and a usb3 cable. And the name "Kinect" on top, instead of Xbox.

Would love to interact with my PC when it mature and useful for consumers via various apps.
Windows Central Newsletter
Get the best of Windows Central in in your inbox, every day!
Thank you for signing up to Windows Central. You will receive a verification email shortly.
There was a problem. Please refresh the page and try again.