Kojima Productions reportedly in talks with Xbox to publish next project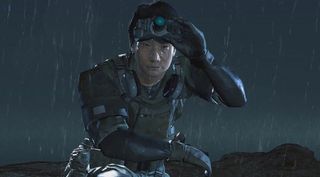 (Image credit: Windows Central )
What you need to know
In a new report, it appears that Kojima Productions could partner with Microsoft for its next title.
This reported deal is not officially closed as of publication, according to the report.
Kojima Productions' most recent project was its 2019 debut, Death Stranding, which hit PC in 2020.
The rumor mill is always turning, with talk of a new Hideo Kojima project now circulating, and involvement from Microsoft. Following up on the 2019 release of PlayStation launch exclusive, Death Stranding, speculation on Kojima Productions' new project has ignited, from helming a Silent Hill reimagining to a full Metal Gear Solid remake. But with a new report, it appears that things could possibly get crazier.
According to a new report from VentureBeat, via GamesBeat editor, Jeff Grubb, Kojima is currently in talks with Microsoft and its Xbox Game Studios publishing arm for its next game. The report states that this deal has not yet been closed, but rather an ongoing conversation between the two firms. This reportedly supplements Microsoft's initiative to leverage more Japanese developer talent across the Xbox ecosystem. This comes as Microsoft continues to expand its overseas presence, including Japanese content on Xbox systems and Xbox Game Pass.
Kojima's long-standing relationship with Sony comes from his beginnings at Konami, including its biggest deal to date with PlayStation for Death Stranding. That led to PlayStation's first-party studio Guerrilla Games providing not only essential development help on the project but also granted Kojima access to the studio's in-house Decima game engine. But at the same time, this comes Hideo Kojima, now heading an independent studio, with an established reputation in going against expectations.
Who knows, maybe those cryptic shelves behind Xbox head, Phil Spencer weren't for nothing.
Windows Central Newsletter
Get the best of Windows Central in in your inbox, every day!
I don't think it's a new project, it might just be Death Stranding released on Xbox finally.

Sony owns the IP, so I don't think so.

I'm not a Kojima super fan, respect his work and what he has brought the industry but I think those resources would be better spent in house. This would give Xbox some great PR but would it bring sales to the xbox especially in Japan. Microsoft has done everything in its power to cater to Japan and it has not reaped any benefits. The fans that are in japan love xbox for what it is, even Sony bypassed japan to launch second. Japan is not the videogame powerhouse it use to be

PR goes a long way to sell consoles, though. Just look at the PR Sony did for PS4 vs Xbox One, and how their wording over DRM served as a catalyst that won Sony the console war. Likewise, if MS buy out a bunch of Japanese studios and exclusives, they'd be buying mindshare that the Xbox is the best platform for Japanese games. It would be more to appeal to fans of Japanese games in the west than to strengthen their appeal in Japan.

That would be a great studio pickup! Always wanted to play death stranding.

"DEATH STRANDING is a trademark of Sony Interactive Entertainment LLC"
Don't hold your breath; Sony owns the IP to Death Stranding.
Windows Central Newsletter
Thank you for signing up to Windows Central. You will receive a verification email shortly.
There was a problem. Please refresh the page and try again.