LastPass 4.0 redesigns everything you know about password management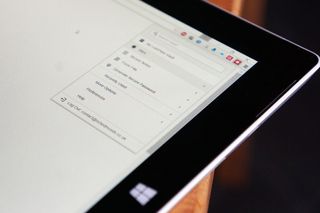 LastPass has updated the company's password security apps on browsers, Android, iOS and OS X/PC. This latest release refreshes the user experience with an attractive new design, not to mention a new Sharing Center and Emergency Access. The revamped interface offers a more intuitive feel, which should appear streamlined to those who use the service across multiple platforms.
Gone are the days of LastPass browser extensions having rather poor navigation and menu layout. Joining the usual list view is a new grid layout, but fear not if you're more into the legacy interface. LastPass have added the option for you to toggle between the two. There's also a new Sharing Center, which enables users to share passwords in a secure manner with other people. Passwords remain in sync for all LastPass users who have access to said credentials - ideal if you change login information regularly.
The Emergency Access in LastPass 4.0 enables account owners to share access to their vault with friends or family should an emergency arise. It's a neat feature and one that has protection available to help prevent against possible abuse. The service itself is free to use on a single device, and is only $12 a year should you wish to take advantage of the premium subscription.
Hit the link below for the Windows 10 app, but be sure to download the Chrome extension should you be using Google's browser.
Download for Windows 10 (opens in new tab)
Rich Edmonds is Senior Editor of PC hardware at Windows Central, covering everything related to PC components and NAS. He's been involved in technology for more than a decade and knows a thing or two about the magic inside a PC chassis. You can follow him over on Twitter at @RichEdmonds.
Their mobile app nees a serious update. It's ancient and I'm amazed it still works.

Amazing dude epic response

This. Compare with iOS, where a slick little "send to LastPass" on any web page automagically fills in sensitive content. Best use is for shared/family logins like bank accounts and insurance, where secure passwords can be a bit trickier to enforce. The Windows Mobile app requires ye olde copy paste, and often times the source app goes into deep sleep (hello Windows Central forums!) and the user must start all over again.

Not certain how you could do that in wm10. Pasting into a password field seems to be disabled... Very annoying.

Works in the browser and most apps.

Use enpass... It is very nice and cross platform and mobile.

Or Roboform, which does the same...

The email I received from lastpass said their IOS and android apps would be updated but didn't mention Windows phone. On a side note 1password beta app for windows 10 is working great.

You know there are more browsers than Chrome, right ? It works on Firefox, Opera, even IE11 if you install the windows (not store app) version.

This. I wanted to know from the article if the browser extensions for non Chrome browser's was updated. I use it in Firefox and IE.

KeePass works on all browsers without any extension and actually all games... can even login to battlenet or League of legends with it .. even bank pick thingys with pick first character pick third character ..synced with one drive I have it even on my phone (with very limited functionality)

Possibly this article was written for android central

Nah, there are Windows apps by LastPass. Also, Mobilenations cross posts relevant articles every single day.

I think this article is more for the browser extension than the apps. I was super excited and went to update the app, then was dissapointed. Still nice to have an udpated browser extension at least. I emailed the LastPass team a few months ago, and they said they might be working on an update for W10 around March. edit: blerg this isn't available (yet?) for Firefox. Turns out none of the platforms I use got updated today -_-

Not yet at least. I'm sure they'll put it out for Edge as soon as Edge supports extensions; they're pretty good about platform support, and Edge sounds like it'll be easy to port to.

The link just points to the 'old' Windows version...?


I thought this was Window's Central??? If I wanted Google / Android I'd go there.

Give it a rest. It's a cross platform tool. Yes the "C" word was uttered, but there is no requirement to use that browser.

Call me old fashioned but not super keen on having all of my passwords up in some centralized cloud database. I'm just not there yet, but it looks convenient and tempting :) Probably one reason why I'm not banging the door down for Edge extensions -- haven't used things like this (yet).

Left lastpass long time ago - after been using it for several years.
Encrypted OneNote pages had replaced it for me. OneNote is free and Works on everything.

OneNote generates passwords and fills them into sites for you?

No, but needs adding to the feature list. Less 3rd party ignorance, more 1st party functionality please.

Those aren't features - that's the essential product. Hell, an encrypted .txt file can store passwords. It's taking the hassle out of highly secure, randomized ones that's the hook.

The main purpose of this update is to make the mobile browser experience unusable and targets any free users who currently avoid paying for the mobile apps by struggling along with the clunky mobile browser. It won't be long before it's time to pay up or move to something else. Or be super contrary and buy a whole lot of accessories to be able to use lastpass mobile browser via continuum...tempting
Windows Central Newsletter
Get the best of Windows Central in in your inbox, every day!
Thank you for signing up to Windows Central. You will receive a verification email shortly.
There was a problem. Please refresh the page and try again.