Latest preview build for Xbox One allows you to opt-out of Cortana voice commands
Microsoft appears to have heard the complaints about Cortana on Xbox One, as the latest preview build now provides the option to return to the legacy voice commands.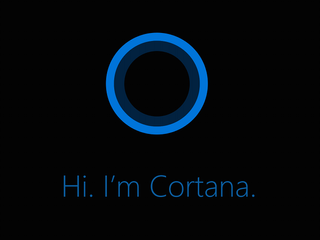 The latest Xbox One update, rolling out at 6PM PT/9PM ET, allows users to disable Cortana and return to the legacy voice commands, triggered by saying "Xbox." You can disable Cortana by heading into the Settings app, going to System, then toggling Cortana off.
Users who opt out of using Cortana will be unable to use headsets for voice commands, UWP app voice features and any of the new voice commands that require Cortana's input.
Cortana has been a subject of controversy on Xbox One (even on our own OneCast podcast) as the increased margin from error due to all of her features reduced the accuracy and speed to which she'd respond to basic system commands. While some of Cortana's natural language features are genuinely awesome, the impact on the overall experience we've been used to the past few years made for a frustrating experience for many.
Cortana will also be disabled completely in France, Italy, Germany and Spain. This is presumably because Microsoft wants to refine her voice recognition further before a public roll out in those territories.
The full patch notes, which also include various bug fixes, are as follows. (Via the Xbox Forums (opens in new tab).)
ANNOUNCEMENTS
Thanks for helping us test Cortana on Xbox One! We've received tons of excellent usage data and feedback, leading to dozens of improvements. While we continue to train Cortana, if you choose to opt out of Cortana, the "Xbox…" legacy voice command will be enabled.
If you choose to opt-out of Cortana, please be aware of the following:
Headset voice control support will be disabled.
Voice dictation will be disabled.
Universal Windows apps voice features will no longer function.
Only "Xbox…" legacy voice commands will be recognized.
If you wish to opt-out of Cortana and use the "Xbox…" legacy voice commands, launch the Guide, navigate to All Settings > System > Cortana settings, and flip the first toggle to Off.
At this time we're also disabling Cortana for France, Italy, Germany, and Spain, as support for these regions was only planned to be available during this preview period. For now, please continue to use and give feedback on the "Xbox…" legacy voice commands in these regions.
FIXES
You can now redeem a 5x5 code for Xbox Live Gold on the console.
Resolved an issue which caused the Store to fail to display the correct content when using certain language and region combinations.
Resolved an issue which caused no audio or microphone output from a headset when plugged in.
Resolved an issue which could sometimes cause stuttering or framerate lag in Netflix.
This build contains a fix to address EA Access vault games failing to launch due to error 0xc03f6508. If you encounter any further issues launching EA Access vault games, please submit feedback via Report a problem.
This build contains a fix to address EA Access vault games failing to launch due to error 0x803f8003. If you encounter any further issues launching EA Access vault games, please submit feedback via Report a problem.
This build contains a fix to address issues with notifications sometimes failing to appear (including for party invites, game invites, and unlocking achievements). If you encounter any further issues with notifications failing to appear, please submit feedback via Report a problem.
Resolved an issue which sometimes prevented box art from appearing on games during installation.
You should now be able to buy and rent content from within the VUDU app.
CURRENT KNOWN ISSUES
Users are able to select their own Gamertag at no charge once per account. After this you will be charged for future Gamertag changes. In the current update, any free Gamertag changes will complete successfully. Attempting to purchase a Gamertag change will charge your account, but will not change your Gamertag. Please avoid purchasing a Gamertag change on Xbox One at this time. To successfully change your Gamertag, visit https://account.xbox.com/ChangeGamertag.
When selecting "Add new" to add a new profile, the add profile interface may take up to 30 seconds to appear.
If this is your first time downloading an update which supports Cortana, upon powering on the console, the "Xbox…" legacy voice commands will still be recognized but any actions will fail. Workaround: Launch Cortana from My games & apps or Snap Cortana from the Guide.
Cortana may take a longer than expected amount of time to use the play command.
Searching the Xbox Universal Store via Cortana sometimes causes her to search the same keyword multiple times.
Cortana may sometimes restart and indicate she is "Warming up..." even after recent use.
If you have pins on your Home to movies, TV shows, or music, they will disappear from Home when that app takes its new app update. The pins for the apps will stay on your Home, easy to get to.
You may encounter an error when attempting to load Ready to Install with a large number of digital games and apps.
Links to the Store in Community Calendar event details do not currently function.
It's good that Microsoft has chosen to refine Cortana rather than force her on the masses considering how vastly different the experience is from the standard legacy voice commands. Hopefully, we'll see more improvements to Cortana's responsiveness for basic commands like "Hey Cortana, pause", and so on, in future builds.
Do you use Cortana on the Xbox One Preview? What are your thoughts? Let us know in the comments.
Jez Corden is the Managing Editor for Windows Central, focusing primarily on all things Xbox and gaming. Jez is known for breaking exclusive news and analysis as relates to the Microsoft ecosystem while being powered by caffeine. Follow on Twitter @JezCorden and listen to his Xbox Two podcast, all about, you guessed it, Xbox!
I have seen Cortana slowly getting better and since we're still in "preview" I'll reserve final judgment. After all, the new Store experience was terrible too on PC and Mobile and now, well, it's pretty fantastic (IMO). It's weird, once Cortana gets the command it is actually very fast to execute. Just needs to be more fluid, quicker on the first launch. Hopefully they'll get there as there are big plans for Cortana in the living room.

To me, Cortana's issues are performance. Performance to "show you" what you "said" and to execute said command. She's really accurate (compared to "Xbox") If they could get that speed as it is with Xbox then it will be really great. I'll continue using her though. Granted I think if her speed is a "Cortana platform" issue and not just an Xbox one.

The voice command recognition is better than legacy but like you said the warming up is killer i don't think Cortana is always listening like on windows 10 which I think is why it always has to warm up.

If it weren't always listening then it wouldn't hear you say Hey Cortana. Right? Would be interesting to know what it's doing while warming up.

To me the biggest issue with Cortana on ALL platforms is that she has no in-built capability for resolving even simple voice queries on the device itself. So for example, even on my phone if I say "Wake me up in half an hour", she can't actually set my alarm without going to the cloud. If the connection sucks? Well, then **** you, you're setting it manually. This is also the reason for the perpetually spinning circle as she tries to resolve queries. I understand that complex queries probably need a little more grunt than simple things like "set my alarm for 1:30" or "Wake me up in 30 minutes", but she really, REALLY needs to be able to do the essential commands on the device you're using, and they need to be FAST.

She seems to do something to me. Often the real time display it's different to the final interpretation, indicating some difference. And it can show on the phone but never fully process. So while it depends on the backend I'm pretty sure some client side decode is also done but not really used. Perhaps they are testing to see how good client side is by dual decoding.

I'm not on the Xbox preview, so it's disheartening to hear that Cortana isn't where it needs to be. I was really expecting an improved voice control experience, as I'm constantly repeating myself as it is now.

Fully agree, Daniel! In the first builds Cortana on Xbox One was real pain. Now the only issue I have with her is - as you mentioned - her speed of reaction, usually on the first command and expecially also on very short commands (like "Hey Cortana, pause" or "play"). And even this got better over the time. But I don't want to go back to the "Xbox..." commands anymore as their only advantage is (currently) the speed. What I can do with Cortana is way more and way further (her being able to understand almost natural commands instead of predefined "robotic" commands, speech to text in English is flawless and actually made me send feedback and type messages like hundred times more often and so on and so on). So make it faster and everything is fine!

To be honest, Cortana has great learning capabilities.

it needs to be a different phrase on Xbox - talking to Cortana on xbox fires off 2 phones and a tablet for me at the same time...

Doesn't really affect some of us in regions like South Africa. No official Cortana support yet and probably none until 2025 or whenever. With slower connection speeds as well Cortana can be a bit sluggish (when regional settings are changed to support it). Microsoft shouldn't get so far ahead that they overlook their market in developing countries. Cloud technology/Mobile first strategy is not yet ideal for all consumers.

Why not allow both command prompts simultaneously? We can use "Xbox" for system-level things we need done accurately and immediately ("Xbox, pause") and Cortana for more obscure requests ("Cortana, how's the weather?"). Still, having a choice is better than nothing. I'll be rolling back to "Xbox" for now. Cortana is way too slow currently.

They are very different systems with one being a local-based and Cortana being cloud-based.

There was a hidden menu trick to activate Cortana several months ago and you were able to use both voice commands systems simultaneously.

Which supports coip's point of view...

Having said that, Daniel I really wished Cortana could do more local tasks without an Internet connection. I asked her to shut down my computer and she couldn't do it. Also simple takes like reminders in my phone, can be done if my data plan is off. Stay do you think is the reason for this? Posted via the Windows Central App for Android

Good suggestion. Please submit this as feedback. I'll "me too" it.

There are several on uservoice https://xbox.uservoice.com/forums/251617-cortana-Kinect IMO this would be the best option as the Xbox commands are more efficient to say (half the syllables), quicker to process (local vs cloud processing), more intuitive (I am commanding my Xbox, not phone, surface or PC) and us Europeans aren't exactly all comfortable saying 'hey' anything!

Perfect answer, and one they discussed in the Onecast. Cortana needs an internet connection, "Xbox..." Does not, and should not. Spin them out separately, we all win.

The main issue I had with Cortana was everytime I wanted to use it, my phone and Surface would go off at the same time. That and she was horrible at changing channels.

Yep. Same thing here. Will ultimatley either have to disable it on my Surface Book or the Xbox.

If Microsoft is successful at selling Windows, Windows Phone, XBox, and Cortana usage, it seems like this would become a universal problem. What is the intended solution? What does Microsoft suggest users with multiple of their devices do?

She seems much better to me than the old Xbox command. Gets it right first time, where Xbox was wrong so much I stopped using it.

Cortana is way, way better. I am tired of the snap screen getting stuck open though.

If I say "Hey Cortana" and my xbox, PC, and phone all pick it up, will they all argue with each other about who gets to perform the command?

No once you say Hey Cortana....Turn XBOX On she will execute Xbox. Posted via the Windows Central App for Android

Still stupid to have to use close to 3 times as many sylables to turn on the xbox than the old way.

Cartana does have lag issues and that is something that needs to be fixed. I still use my Kinect with my Xbox and I'm glad that is still supported. Posted via the Windows Central App for Android

Going back to "Xbox..." it's just faster for things I want to do.

If MS really wants to be everywhere, than they will need to allow for custom commands, or at least a choices like "hey surface", "hey xbox", "hey pbone", etc...

Eh. I don't even have Cortana in the first place.

Hey Cortana, bring me a Dominos Pizza and 2 strippers.

Good call. Why force it let it build itself properly and improve.

Cortana on WP is much better than on W10/W10M.

Cortana is a pain, and here's why: There is no centralized management. I have a surface pro 4, desktop pc, 950 xl and Xbox one within earshot. Saying "Hey Cortana, turn off the Xbox" elicits one slow response and three inane ones. Being able to change the trigger word for each device or having a centralized Cortana response would be peachy.

they need to reduce "hey cortana" to just "cortana" (on pc and phone too) and if the cortana info pane pops open, it should overlay the interface not snap next to it. there should also be a physical button that always activates voice commands as well as a consistent software button that does thesame thing... that ties into how the one's ux is an all around nightmare with almost no consistency across interface or apps

Pretty sure this was an option from the beginning. I accidentally opted out and had to find a way back in, but that toggle has been there. That being said it is a bit clunky feeling but like the previous commenter said, it's more spot on and plus you can supposedly do commands through headphones is a bonus.

@Daniel There is a very annoying bug in this app ( PC ). 95% of the time, when I am scrolling down the article and I reach the bottom, if I continue to scroll (which I am, because I am reading an article not watching position of scroll bar), app switches to next/previous article. This happens almost every single time. Actually, I've noticed it happens if I hold my mouse cursor on bottom bar (share, web, three dots, +, up, down, refresh) and scroll.

Options are always a good thing.

Yes, but MS in its blind rush to become apple is removing all the options it can to 'simplify' things. And just like apple, all they're achieving to to make everything simplistic instead.

still no cortana in canada ugg.

I've reverted back to the Xbox command for the timebeing. "Hey Cortana" was triggering things on laptos, tablets and phones as well! I only wanted to turn the volume up on the telly!
Windows Central Newsletter
Thank you for signing up to Windows Central. You will receive a verification email shortly.
There was a problem. Please refresh the page and try again.