The latest Xbox One Preview build fixes app install bug, improves Cortana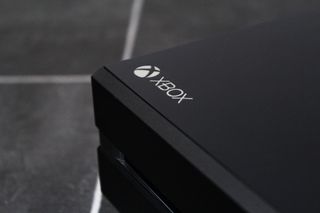 (Image credit: Windows Central)
Microsoft will be rolling out the latest Xbox One Preview build later tonight. This appears to be a minor update to fix an install issue with universal apps.
The official Xbox forums (opens in new tab) have the info on this patch:
Update In addition, there should be a big improvement to Cortana's behavior as well. Microsoft's Zach Johnson explained the fix in a tweet:
If you are a member of the Xbox One Preview program, you can check to see if you can download the latest update by double-tapping the Xbox button, then go down to All Settings, select System, then Console System & Updates, and it will tell you if the update is available.
See our picks for the 10 best UWP apps we want to see on Xbox One
Improvements to Cortana also inbound: https://twitter.com/Zjohnson/status/765989236608606208

Is there a way to disable Cortana on Windows phone 10 and change the default search to Bing? I got a phone OTA update and I can no longer find that option anymore. I want my Bing image of the day search page back and hate the extra seconds loading search result for a Cortana search.

You know Cortana searches using Bing right??????

Please reread what I said.

I dont even have Cortana. Still waiting for uwp apps... Anniversary Update was a scam.

Everyone has Cortana. And there's no scam mate. Stop trolling. Developers will start to roll them out. It's not like a switch and all of a sudden the dev was ready when MS said go. Lol.

Mostly true with the exception of those running an education version on pc. Cortana is not available to those users. I learned that the hard way.

how long does it take generally for these fixes to reach the general public?

Is it just app installs fixes or or is there a fix for the system install in there too? I don't understand why it has switched to automatic updates even if you're in the middle of something (gaming, streaming media, etc).

When are they going to fix the dang media drive player! Still cant access all my movies that worked fine before all the dang changes
Windows Central Newsletter
Get the best of Windows Central in in your inbox, every day!
Thank you for signing up to Windows Central. You will receive a verification email shortly.
There was a problem. Please refresh the page and try again.