These are the 10 best Universal Windows 10 apps that need to come to Xbox One
The Xbox One's Summer Update has begun opening the gates to the Universal Windows Platform.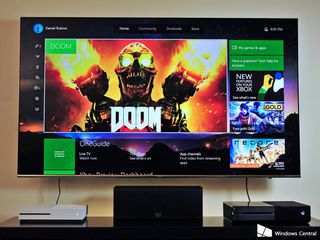 The Universal Windows Platform unifies app development across Windows 10, Windows 10 Mobile, HoloLens, and now Xbox One. Developers building apps for Windows PCs can very quickly bring their services across to the console, tweaking very minimal amounts of code to get them functioning. The developer of Baconit noted that his Reddit app shares 99% of its code across the mobile, PC and Xbox version of the application, requiring only three system changes to run on the console.
Still, it's early days and there aren't yet many Universal apps available on Xbox. Here's a list of apps currently available on Windows 10 PCs that I think would be great on Xbox One.
What is a Universal Windows Platform app?
So, what exactly is the Universal Windows Platform? UWP is a library of application programming interfaces (APIs) that almost entirely match across Xbox One and other Windows 10 devices. The goal of UWP is to minimize the amount of work required to get an app running on multiple types of hardware. UWP encompasses all sorts of input methods, display types, and system architecture, conforming to the different platforms with a single codebase.
Microsoft hopes that UWP will help it catch up to the Android and iOS app stores, leveraging its dominance in desktop computing to procure apps for Windows 10 Mobile and paradigms of the future, such as IoT and HoloLens.
Xbox One represents a unique and exciting position for UWP. Xbox One is arguably the biggest player when it comes to apps in the living room right now. Apple TV has shifted millions of units, but there's no way it can hope to command the same usage hours as a full-blown games console which runs blockbuster AAA titles.
The living room has long been a target of app developers, as TV and high-end gaming remains one of the only paradigms that can command our attention away from our handsets. UWP will also help Microsoft's Xbox compete with Sony's PlayStation 4, as the extra services and features that arrive with the platform begin to add to the Xbox One's value.
There isn't yet an enormous amount of truly Universal Windows Platform apps in the Windows 10 Store, but here's a list of some of the best I hope to see on Xbox One in the future.
1. Readit
Readit is one of, if not the best way to browse Reddit, and we already know it's coming to Xbox One. As a fully featured client, Readit's developer Caleb Keith has been incredibly fast in responding to the latest features included in Windows 10 SDK updates. Not only does Readit give you the full Reddit experience, including browsing, subscribing, commenting, posting and voting, but it also supports some of Windows 10's unique features. Live Tiles, subreddit-based Wallpaper and Lockscreen updates, account syncing between devices, and since the Windows 10 Anniversary Update, Readit can also do session hand-offs between Windows 10 Mobile and PC.
While the Xbox One doesn't support some of Windows 10's more nuanced features, there's no reason why Microsoft can't include full API convergence between PC, Phone, and Xbox in the future. Readit is among the best examples of how powerful UWP apps can be in the right developer's hands.
Download Readit from the Windows Store
2. MyTube! For YouTube
MyTube! has long been one of the best third-party YouTube solutions on Windows phones, and MyTube's developer Christopher Blackman is currently working on taking the app fully Universal in version 3.0.
Even though MyTube! 3.0 is in beta with some missing features, it's already arguably better than YouTube's official app on iOS and Android, supporting many of YouTube Red's features without a subscription. For Xbox One, MyTube will feature a full-blown TV mode with native controller support instead of utilizing a joystick-bound mouse cursor. It should provide a much cleaner, more intuitive and faster YouTube experience than Google's own HTML-based official app. Be excited for this one.
Download MyTube Beta from the Windows Store
3. VLC Player
VLC Player is a staple Windows app that has been around for over 15 years. It's one of the best light-weight multi-platform video players, carrying support for almost every video file type and codec.
VLC Player now has an official UWP version, available on Windows 10 PCs and phones, and it could soon arrive on Xbox One, granting access to network video and music libraries.
Download VLC Player from the Windows Store
4. Remote Desktop
Remote Desktop is a Windows staple that allows you to log in and take control over another PC on your network. Remote Desktop was given the Universal treatment some time ago, allowing Windows 10 Mobile users to control a PC via intuitive touch controls on their phone.
If Remote Desktop hit Xbox One, it would open up a world of possibilities for multi-screen users. Although Remote Desktop isn't exactly optimized for gaming, there's no reason it couldn't pick up that sort of functionality in the future, allowing you to play Steam games away from your main PC via a remote Xbox One. There are exciting possibilities here.
Download Remote Desktop (Preview) from the Windows Store
5. Duolingo
Duolingo is one of my favorite UWP apps. It's a service that gamified language learning, awarding EXP and levels for completing various challenges. The app is already available on Windows 10 PCs and touch devices, and its fun and interactive language learning services seem to be a good fit for Xbox One.
Download Duolingo from the Windows Store
6. Twitter apps
Twitter was one of the earliest major non-Microsoft services to get the full UWP treatment, and the app has been steadily improving on PCs and phones. Considering the Xbox One already has quite a lot of integration with Twitter, bringing the Universal version to the console seems like a good idea, particularly if you would be able to snap your feed and receive notifications. Twitter also enjoys many great third-party Universal solutions on Windows 10, including Tweetium, Tweet It!, Fenice and Aeries, and these are all great candidates for console versions too.
Speaking of Twitter, its sister service, Vine, already has a limited app on Xbox One, bringing six-second videos to your TV. Vine also has an app for Windows 10 PC, sporting far more powerful features than the app currently available on Xbox. As Vine begins to transition away from six-second videos to 120-second videos, bringing its full UWP app to the Xbox One would carry a lot of potential, particularly if it gained the ability to receive clips from Xbox's Upload Studio and beyond.
Download Twitter from the Windows Store
7. Skype
Here's another no-brainer. Considering it is a Microsoft service, Skype has traditionally been pretty awful on phones and tablets. Thankfully, the team is now working on a Universal version that is already far superior to the Windows 8-based apps of yesteryear even in preview.
The Skype app for Xbox One isn't too bad, but if the UWP apps of Movies & TV and Groove Music are anything to go on, the UWP Skype would not only be far faster on Xbox One but would support some of UWP's latest features. Skype Bots, combined with Cortana, create some exciting possibilities for contacting external services on your console.
Download Skype Preview from the Windows Store
8. Spoticast for Spotify
Spotify has some form of exclusivity deal with Sony's PlayStation 4, but that shouldn't stop apps like Spoticast hitting the Xbox One. Spoticast is a beautifully made UWP client for Spotify, but in addition to streaming music, it can also play music videos if they are available.
Spoticast also features DNLA streaming, casting and account syncing between devices. Of course, it remains to be seen whether Spotify would issue a takedown notice if Spoticast violated their exclusivity deal with PlayStation, but Webrox has already expressed interest in bringing the app to consoles. Let's wait and see.
Download Spoticast from the Windows Store
9. Unstream
It's no secret that Twitch doesn't have an official app on Windows 10 and Windows 10 Mobile. It's also no secret that Twitch.tv's website isn't particularly well designed, looking as though it was plucked out of the early 00s. Like many services that have so far declined to support the Windows Store ecosystem, an independent developer has stepped in to not only bring Twitch to Windows mobile devices, but also create a superior experience in general.
Unstream is one of the best ways to use Twitch. Its stream player is far faster than Twitch's website, and also circumvents ads. It allows you to chat, follow and unfollow, watch videos on demand and even cast streams to other devices. Hopefully it'll arrive on Xbox One in the future!
Download Unstream from the Windows Store
10. Windows Central
Of course, what list of awesome UWP apps would be complete without our own Windows Central app?
We do intend to bring our app to Xbox One as soon as Microsoft gives us the go ahead. Windows Central's UWP is completely free without ads and supports comment replies, article viewing, in-app podcast and video playback and much more. If you enjoy our content, installing this app on Xbox One would help you keep up to date on all the latest and greatest Microsoft has to offer.
Download Windows Central from the Windows Store
Looking ahead
The future is bright for apps and services on Xbox One. Microsoft was instrumental in turning home game consoles into entertainment centers during the previous generation, bringing apps like Netflix and YouTube to the living room TV screen. Combining the Universal Windows Platform, the natural language of Cortana and roaming data between devices using your Microsoft Account, the potential for new functionality on Xbox One is astronomical.
Not only could UWP completely change the way we think about home game consoles, but Microsoft's strength in the living room could be the final piece of leverage it needs to persuade companies like YouTube and Twitch to build apps for its Windows 10 device family. We can only hope.
What Universal Windows Platform apps would you like to see on Xbox One? What services would be a good fit for the Windows 10 device family? Let us know in the comments!
Get the Windows Central Newsletter
All the latest news, reviews, and guides for Windows and Xbox diehards.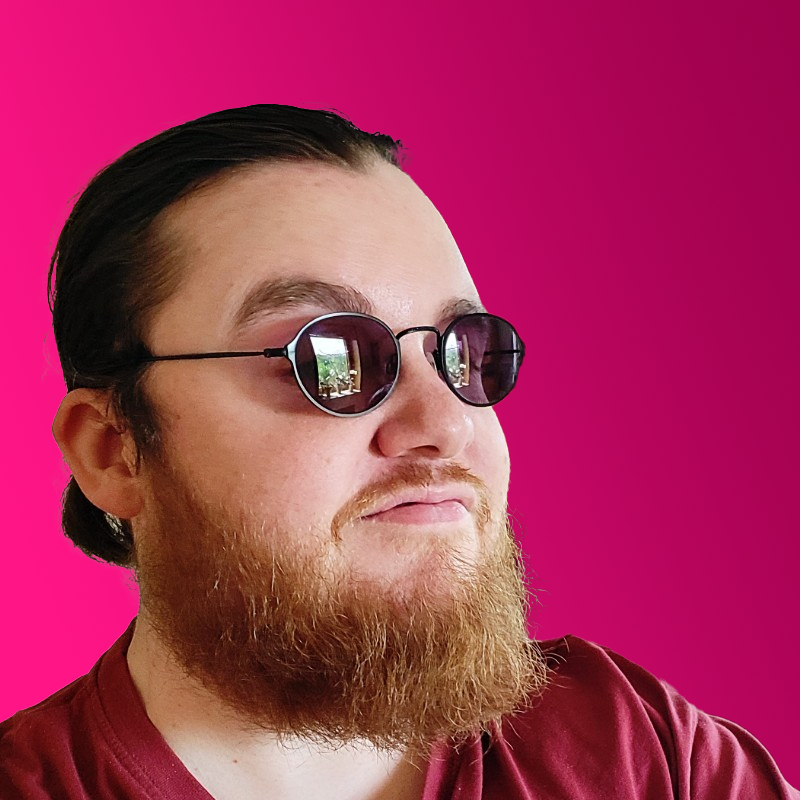 Jez Corden a Managing Editor at Windows Central, focusing primarily on all things Xbox and gaming. Jez is known for breaking exclusive news and analysis as relates to the Microsoft ecosystem while being powered by caffeine. Follow on Twitter @JezCorden and listen to his Xbox Two podcast, all about, you guessed it, Xbox!