Lenovo lost nearly $800 million while continuing to restructure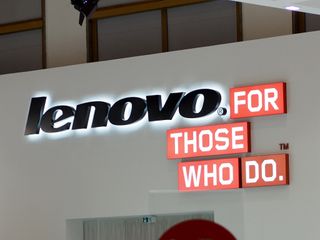 Lenovo today shared the company's financial report for the second quarter of the fiscal year, revealing a loss of $784 million. The Chinese company has struggled in 2015 with a decline in PC sales, restructuring efforts, as well as taking a brand image hit with bloatware and malware issues. On the flip side, revenue was up 16% year-on-year to $12.2 billion and Lenovo managed to grow its PC market share to 21.2%.
It's noted in the report that Lenovo continues on the path to execute applied business realignment plans to deliver $650 million in the second half of the fiscal year. Restructuring costs were also highlighted in the Q1 earnings report, alongside a $324 million write-off to clear smartphone inventory. For its PC division, Lenovo bagged $8.1 billion (down 17% YoY), while its mobile group managed to accumulate $2.7 billion (up 104% YoY).
With cost reductions in place, we'll have to wait and see how Motorola and its parent company fares in Q3 of the 2015-2016 fiscal year.
Source: Lenovo (opens in new tab)
Rich Edmonds is Senior Editor of PC hardware at Windows Central, covering everything related to PC components and NAS. He's been involved in technology for more than a decade and knows a thing or two about the magic inside a PC chassis. You can follow him over on Twitter at @RichEdmonds.
Love Lenovo for its support for Windows 10, hate to own Lenovo device though

I feel the opposite. Happy to own ThinkPad it's rocksolid

Everyone has Good and Bad experiences from the same brand. Dell generally has a poor reputation on here for example, yet my parents Dell desktop has been used almost daily since 2003 and never has a single hardware issue.

Dells are the worst. Glad for your parents, though.

Do you mean becuase you don't like some of the actions they've taken lately? They are still, far and away, the best manufacturer of PCs. The only "reliable" PCs I've ever owned have been custom-built jobs and Lenovos. I have a ThinkPad from 2000 that still runs pretty well today.

Lenovo gets more profit from pc business?? Really? I thought their mobile sales are going well, esp after successful Moto G nd x series.

$324 million write-off to clear smartphone inventory?
Not all windows phone's fault.

They got some bad press for having malware on their hardware

You mean lost money for that superfish software or whatever it was called.

Nope, most of the losses come from phone division.

They don't make Windows phones because Microsoft already makes available Office and other apps and services on Android. That's what one of their representatives said.

I hope they find that money.

Yeah maybe it's stuck in a sofa somewhere

Is never good that a company loses Money or fails in a particular market, hopefully they can bounce back like Microsoft did after the surface write off!!!

For a $21 billion revenue a $900 million write off isn't really a big problem it just annoys investors and stock price

The dumbest thing they did was buy Motorola from Google. If the platform holder was losing 100s of millions with Motorola every single quarter what made Lenovo think they could make money. How do they compete against Xiaomi selling phones for zero profit? On the PC side, the superfish fiasco gave Dell & HP a huge marketting advantage in the enterprise market where security is massively important.

I'd imagine the overwhelming majority of these losses were from Motorola. Not only are they restructuring, but when Google owned Motorola, they were losing like $1 billion every quarter. Makes Microsoft's efforts in mobile seem like a success in comparison.

Agreed. As article says: >>alongside a $324 million write-off to clear smartphone inventory I think all those phones that didn't sell well were Motorola. Lenovo phones sell well, Moto don't.

I wish Lenovo never took over IBM's computer division.

Who lost ?. They spent .. It's a write off.

Haha that title. Lost it where? Like in the couch cushions? Left it in their pants pocket when they did the laundry? "Hmmmm, I don't know honey I had it when I left the house"

I'm worried about declining PC sales

Don't worry folks, declining PC sales is not a problem, since Lenovo is doing very well on 2 and 1 sales, they are probably in the top 3 with HP and Dell. I think Lenovo's problem was Motorola acqusition, before the Moto purchase, Lenovo was No 3 behind Samsung and Apple, but that purchase produced an increase in costs and restructuring which is not good for any company.
Windows Central Newsletter
Get the best of Windows Central in in your inbox, every day!
Thank you for signing up to Windows Central. You will receive a verification email shortly.
There was a problem. Please refresh the page and try again.