We examine the LG Fantasy (E740) Windows Phone prototype
WPCentral's unofficial review of an LG Fantasy prototype phone with NFC. The phone that never was.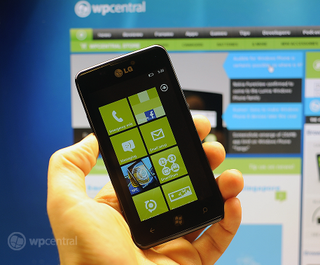 Although LG has announced its plans to not produce any more Windows Phones and then changed their tune a bit, we've managed to get our hands on one of their prototypes that may never see an official launch.
For months now there have been rumors of a new device from LG called the E740 'Fantasy' (and a presumably canceled CDMA variant for Sprint). The phone looks to have been prototyping in late 2011 with development abandoned in early 2012 when LG decided to focus on Android and take a hiatus from Microsoft.
The E740 looked to be another low to mid-range offering from the Korean company and we'll be honest, we're not that upset that it might not be released.
While it may make an 'ok' low-end Windows Phone, companies like Nokia and their Lumia 610 simply blow it out of the water in terms of quality. Still, like the Lumia 610NFC coming in the third quarter, the LG E740 has an interesting trick up its sleeve: fully functional Near-Field Communication (NFC) hardware.
We decided to document what we can from this device for posterity. Read past the break for our exclusive video hands-on and photos of the device.
Hardware
The specifications of the LG E740 are under whelming for 2011 let alone 2012. Regardless, here they are:
Display - 4.0" TFT LCD
OS - Windows Phone 7.5 8107
CPU - 1 GHz Scorpion
8GB storage (5.6GB available)
Memory - 512MB of RAM (356MB available)
2G Network - GSM 850 / 900 / 1800 / 1900
3G Network - HSDPA
Battery - 1500 mAh (removable)
Camera (Rear) - 5MP; no flash
Camera (Front) - 1.3MP
NFC - Yes
Compass - Yes
Proximity - Yes
Gyroscope - No
The feel of the phone is quite cheap due to the majority of the device being plastic. Of course there are two caveats to that (1) this is a prototype and not a final build, so lets not be too harsh and (2) the phone is extremely light as a result. Having said that, the overall design is about as boring and generic as you can get for a Windows Phone as it lacks any sense of style. (To our Sprint friends, though we know you're desperate for a new phone, trust me when we say you don't want this).
It's interesting to note that what looks to be a later variant of this phone showed up with Telus branding. That device looks more polished (literally) and has a more refined build indicating a later-stage of development.
The hardware buttons are very flush with the device and very difficult to find without looking. Nay, impossible. It relies on you sensing an indentation in the button instead of it protruding like on most phones. Looking at it compared to the Sprint version, it looks to have the same setup, so although LG could presumably "fix" this it looks to be their design intention. LG's Quantum had similar buttons and that was certainly annoying.
The screen does well outside but it's still quite dull and lacks the vibrant punch of HTC's Super LCD screens, Nokia's ClearBlack or Samsung's Super AMOLED Plus. Perhaps it is not a huge surprise that LG doesn't have the best screens around although due to the super-tight pixel density, the Quantum looked decent for a generation 1 Windows Phone at the time. This phone at 4.0" is a bit dull but it'd do.
NFC support
Really the only unique and interesting aspect of this phone is that is has near-field communication (NFC) hardware and software on board. And yes, it does work. We're uncertain of the software origins if it is an LG design (probable) or something Microsoft whipped up for future Windows Phones but it's a nice addition.
What's fascinating is this device was prototyping in late 2011 right around the time we heard Mango does indeed support NFC already, it's just that no OEM had taken advantage of it. Microsoft later corrected that statement stating that Windows Phone does not support NFC but it will be coming later.
[Speculation alert!] So how can we can we explain why a phone with OS build 8107 has NFC? Well, technically 8107 is Windows Phone Mango Commercial Release 1 (CR1) and all we can imagine is that version of the OS is the one that received NFC API and driver support from Microsoft, meanwhile Mango proper (build 7740) did not.
Getting back to the LG E740, the NFC app allows you to place the phone next to other NFC enabled devices and share/receive contacts, URLs, memos, call requests. It also has a separate section for Tags where you can see past history including previously read, shared, favorites and drafts of messages.
While NFC remains in its infancy it will certainly be the "Bluetooth transfer" of the future. With its quick speed it can be used for payments, transferring of phone info (like above) or even paring of hardware including external speakers or Bluetooth headsets with NFC-support.
We saw nothing to indicate any support for a future Microsoft NFC payment system ala Google Wallet. Surely something like that is in the works for Windows Phone 8 but it's absent on this device.
Seeing as Nokia has gained all the attention for the Lumia 610NFC device it is clear that LG had been working with the same technology for quite some time too. It makes sense for LG as they were the first Windows Phone company to "go deep" in the OS and offer Augmented Reality apps with their phones e.g. ScanSearch or the helpful Voice to Text app.
Performance
The device features a 1GHz CPU which should be powerful enough to handle the Windows Phone OS but the device does feel a tad sluggish. Of course once again, it's a prototype so we can't judge too much. But if we go by WPBench, it gets a 74.04 which puts it around the mid-range as expected.
Camera
The E740 features a middle of the road 5MP rear camera. Truth be told, it ain't half bad actually. Surely LG didn't have time to fully optimize and finalize the software but as is it holds it own except for some dull colors.
LG had customized the camera app on here and we like the changes. Here are some of the camera settings:
Intelligent Shot: Smart scene, portrait, landscape, night , backlight and off
Beauty Shot: on/off
Panorama shot (built in) Can stitch as many pics as you want and it uses the accelerometer
Photo Resolution: option for 16:9 widescreen at 2 & 3MP and 4:3 standard (various sizes)
Anti-Shake: on/off
Color effects & White balance
Oddly enough, this prototype has no flash which is perhaps just an omission (the Telus version appears to have the flash added though that Sprint version did not). We actually liked the camera module quite a bit and LG seemed to have done some neat things with it, more so than Nokia who barely offer any customizations while HTC (with the Titan II) has gone above and beyond other OEMs.
The front-facing camera is ho-hum. It's not bad but nothing special either.
The wrap up?
It's a bit weird to "review" a prototype phone but we're enthusiasts here and we wanted to document this device for you folks. It's certainly not fair to LG to judge this as what "could have been" since it was still in development, we know that.
Then again, we also know LG and they've rarely impressed us in the last few years. And while their software team was actually good leaving users with some great OEM apps, their hardware has always been sub-par and lacking any finesse.
Though this E740 is "unfinished" we're not to thrilled with what we've seen save for the NFC support. We could imagine various carriers seeing this as a low-cost solution then passing on it once they put it through testing (if it even got that far).
We don't mean to kick LG while they're down but if this was their Generation 1.5 device aka "Mango phone" it is a pretty big disappointment even if it is geared towards the low-end. Surely consumers would be much happier with the similar spec'd Lumia 710 or even 610 than this phone.
Just because a phone is "cheap" doesn't mean it has to be this dull.
Get the Windows Central Newsletter
All the latest news, reviews, and guides for Windows and Xbox diehards.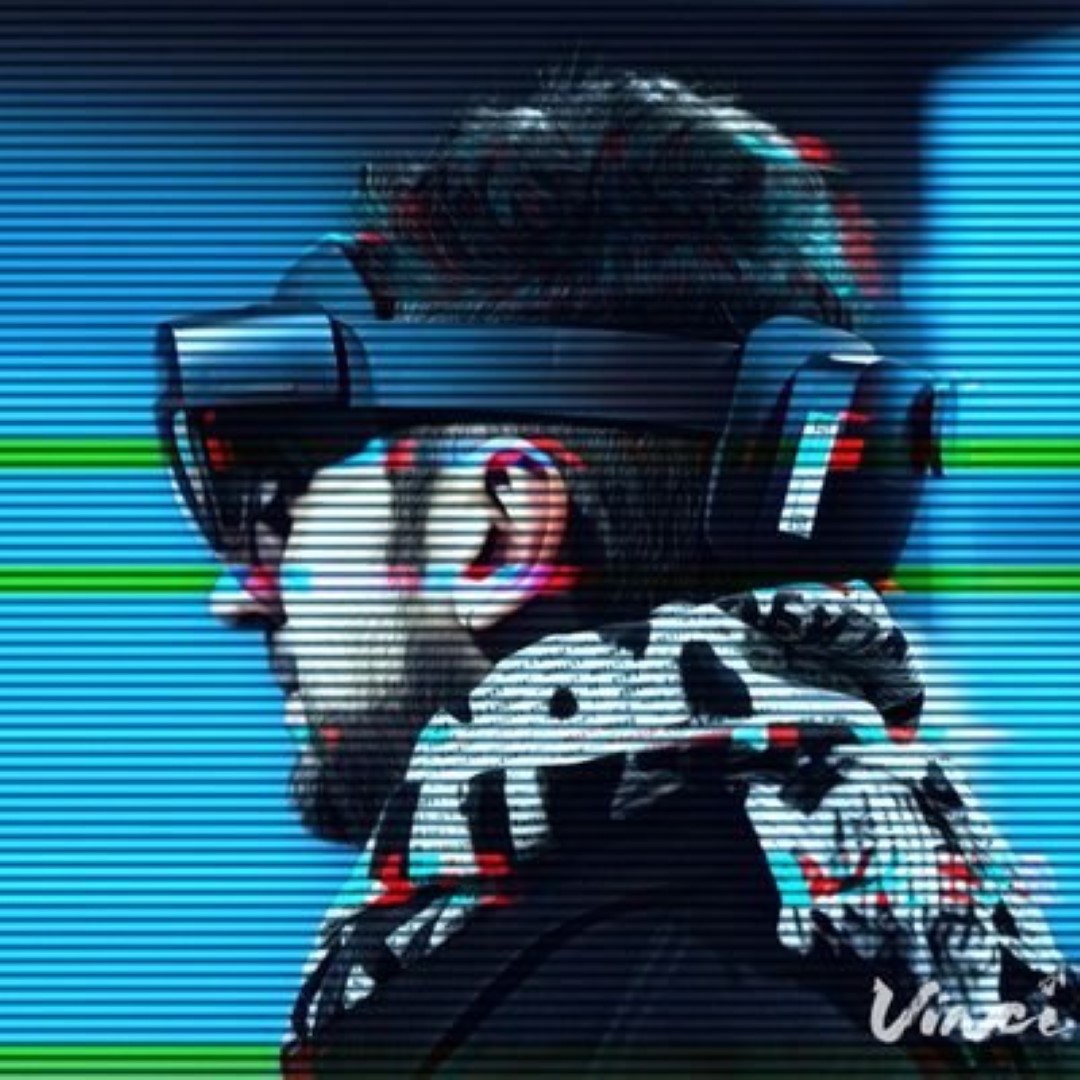 Daniel Rubino is the Editor-in-chief of Windows Central, head reviewer, podcast co-host, and analyst. He has been covering Microsoft since 2007 when this site was called WMExperts (and later Windows Phone Central). His interests include Windows, laptops, next-gen computing, and for some reason, watches. Before all this tech stuff, he worked on a Ph.D. in linguistics, watched people sleep (for medical purposes!), and ran the projectors at movie theaters because it was fun.