LG gram 15Z980 review: Living up to the name
LG's new gram brings improved battery life and a smaller chassis.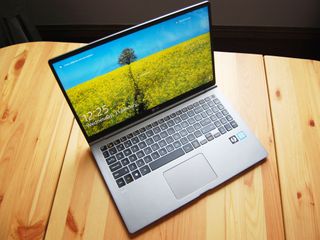 LG isn't the first company I think of when I think "laptop," and the gram (the lowercase g is intentional and stressed by LG) is honestly the first I've had a chance to get acquainted with. Available in three sizes — 13, 14, and 15 inches — the updated Z980 series is thinner, lighter, and packs a bigger battery than ever before.
The gram is aimed at the business person who wants something they can slip into a briefcase or shoulder bag without taking up too much room, yet that can handle a day's work without breaking a sweat. I'm reviewing here the 15.6-inch LG gram 15Z980, which is the top-of-the-line configuration.
About this review
LG provided Windows Central with the new gram 15Z980. This specific configuration has an eighth-generation Intel Core i7-8550U processor (CPU), 16GB of DDR4 RAM, and dual 512GB SATA solid-state drives (SSD). This specific configuration costs about $2,000, though there are a few other configurations available for less. According to LG, the gram Z980 line is expected to be made available February 2018. An Amazon listing exists for anyone who wants to purchase the laptop now and wait for the official release date.
LG gram 15Z980 hardware and specs
Swipe to scroll horizontally
Category
XX
Processor
Eighth-generation
Intel Core i7-8550U (up to 4.0GHz)
RAM
16GB DDR4-2400MHz (2x 8GB)
Storage
1TB SATA SSD (2x 512GB)
Display
15.6-inch FHD (1,920 x 1,080)
IPS, touch, glossy
Graphics
Intel UHD Graphics 620
Ports
Three USB-A 3.0
USB-C Thunderbolt 3
HDMI 1.4
microSD card reader
3.5mm audio jack
Audio
Dual 1.5W speakers
Wireless
Intel Dual Band Wireless-AC 8265
802.11ac (2 x 2)
Bluetooth 4.1
Camera
Front-facing 720p
Keyboard
Backlit with number pad
Touchpad
Precision
Biometrics
Fingerprint reader for Windows Hello
Battery
Four-cell 72WHr
Weight
2.41 pounds (1,095g)
Dimensions
14.1 in x 9 in x 0.7 in
(358.14mm x 228.6 mm x 17.78 mm)
OS
Windows 10 Home
LG gram 15Z980 design
Nearly everyone who sees the LG gram has the same reaction I did when I unboxed it, which was marveling at how thin it looks while sitting flat, before lifting it and noting its weight. LG makes a point of showing the weight at 1,095 grams (2.41 pounds), and the lowercase g in gram that's insisted on is all part of its marketing strategy. LG is not pulling any tricks here; this is the lightest and thinnest 15-inch laptops I've ever laid my hands on.
Made from a nanocarbon mixed with magnesium, the body has minimal flex to it when trying to bend it with two hands. At first, it seems like the package might be a bit off balance, but then you test opening the lid with one hand and it works flawlessly. The single, wide hinge is sturdy enough to keep the display in place, even on a bumpy ride, yet it's entirely smooth.
Once the display is open, the amount flex in the lid is sort of alarming. It's very thin and grabbing either corner to adjust the tilt seems dangerous. Other laptop lids feel far sturdier, but they're also far heavier. That's the payoff. To no doubt help quell some of the fears, LG has put the gram through seven MIL-STD 810G tests — the same tests Lenovo's ThinkPad line goes through — for shock, pressure, temperature, dust, and vibration.
Many laptop manufacturers will use a thin chassis as an excuse to omit ports, but not here. You're getting three USB-A 3.0, HDMI 1.4, USB-C Thunderbolt 3, and a microSD card reader. They're not jammed together, which can sometimes cause an issue if you're using multiple ports at once. The Thunderbolt 3 port is using four PCIe lanes, so you could technically take advantage of an external GPU if you wanted to turn this laptop into a gaming machine.
Image 1 of 2
On the bottom of the device are rubber feet that keep the bottom from getting scratched. They do make the device seem a bit thicker when sitting flat, but you'd have a slippery PC in front of you if they weren't there. Also on the bottom are dual speakers that suffer from the same issue of most down-firing sound: your lap is going to be a muffler. Otherwise, the sound is decent even at high volume, but don't try to play DJ without something larger as a backup.
LG gram 15Z980 display
There is very little chin below the 15.6-inch, 1080p touch display, and around the entire thing is minimal bezel. Because of the screen's proximity to the hinge, it makes the entire laptop seem wider than usual, though in reality, it's a trick caused by less depth.
Instead of having glass reach edge to edge like most touchscreen laptops, the bezel is raised ever so slightly, plus there's a thin ring raised even higher to keep the screen from touching the keys when closed. It's not something you'd usually do, but you can pick at the sides and it doesn't seem completely fastened to the rest of the lid. Hearing the loose plastic lift and snap back cheapens the whole thing.
The screen gets bright enough to not give off much glare in sunlight despite the glossy finish, and testing color accuracy saw 100 percent sRGB and 76 percent Adobe RGB, both excellent results that you can see in everyday use. The webcam is back to sitting above the screen, and it offers a decent quality picture for video conferencing.
LG gram 15Z980 keyboard and touchpad
The wider look of the laptop because of the depth is exaggerated by the full keyboard with number pad. All keys have three levels of backlight, and key travel is ample enough that I don't mind using it for a full day of typing. The palm rest and deck around the keys is a single height, giving it a nice clean look when open. Instead of putting another hole in the body, a fingerprint reader that works with Windows Hello is inside the power button, located in the top-right corner.
Because of the number pad, the keyboard is set to the left of center. Coming from a laptop with a centered keyboard, this did take about three or four days to really get used to, but nothing major. For anyone working with numbers, the extra keys on the right will make a huge difference.
I enjoy a large touchpad, especially on a 15-inch device, and while this one isn't exactly small, it appears from the outside that it could be bigger. Still, it tracks without flaw and has a smooth surface, especially once it's been worked in a bit.
LG gram 15Z980 performance
The LG gram's slim body hides a decent amount of hardware inside, including a big 72WHr battery. It takes about three hours to fully charge, and if you use the laptop at a standard brightness and without pushing the performance, you can expect between 12 and 13 hours of life from a single charge. You shouldn't have to worry about lugging the 65W charger with you when heading into the office, and you won't be stuck looking for an outlet on a long train ride of flight.
As for other performance, the quad-core Intel CPU coupled with 16GB of RAM can handle pretty much any everyday tasks you give it, and though it doesn't have a discrete GPU, it'll still take care of your lighter games when you have some downtime.
CPU
Geekbench 4.0 benchmarks (higher is better)
Swipe to scroll horizontally
| Device | CPU | Single core | Multi core |
| --- | --- | --- | --- |
| LG gram 15 | i7-8550U | 5,033 | 12,906 |
| Samsung Notebook 9 Pro 15 | i7-7500U | 4,431 | 8,669 |
| Lenovo Yoga 720 15 | i7-7700HQ | 3,784 | 10,255 |
| HP Spectre x360 15 | i7-7500U | 4,098 | 8,022 |
| Dell XPS 13 (9360) | i7-8550U | 4,690 | 14,334 |
| Dell XPS 13 (9360) | i7-6560U | 4,120 | 7,829 |
| Surface Book 2 13 | i7-8650U | 4,862 | 14,694 |
| Surface Laptop | i5-7200U | 3,725 | 7,523 |
| HP EliteBook x360 G2 | i7-7600U | 4,496 | 8,435 |
| Samsung Notebook 9 15 Ext | i7-7500U | 4,316 | 8,320 |
| Lenovo X1 Carbon | i5-7300U | 4,139 | 8,311 |
| HP Spectre 13 | i7-7500U | 4,100 | 7,469 |
You're getting here quad-core goodness from the eighth-generation Intel CPU. There's not much to complain about here, and in testing, it kept up with others laptops with similar hardware.
GPU
Geekbench 4.0 OpenCL (higher is better)
Swipe to scroll horizontally
| Device | Compute score |
| --- | --- |
| LG gram 15 | 22,334 |
| Samsung Notebook 9 Pro 15 | 19,769 |
| Lenovo Yoga 720 15 | 13,727 |
| Dell XPS 13 (NEW) | 22,555 |
| Surface Laptop | 19,256 |
| HP Spectre x360 15 | 28,868 |
| Samsung Notebook 9 15 Ext | 23,207 |
| HP EliteBook x360 G2 | 21,512 |
| Lenovo X1 Carbon | 20,932 |
| Dell XPS 13 (OLD) | 19,410 |
| Surface Book HD520 | 18,197 |
| Dell Latitude 7280 | 17,827 |
Integrated with the CPU is Intel's UHD Graphics 620, a rename of the aging HD Graphics. Don't expect to get into any heavy video editing or gaming, but it can handle itself for lighter stuff you'll encounter on a more regular basis.
PCMark
PCMark (Home Conventional 3.0)
Swipe to scroll horizontally
| Device | Score |
| --- | --- |
| LG gram 15 | 3,395 |
| Samsung Notebook 9 Pro 15 | 3,542 |
| Lenovo Yoga 720 15 | 2,993 |
| Dell XPS 13 i7 | 3,280 |
| Surface Book 2 13 | 3,341 |
| Surface Laptop Core i5 | 2,494 |
| Samsung Notebook 9 15 Ext | 2,998 |
| Lenovo X1 Carbon Core i5 | 2,965 |
| HP EliteBook x360 G2 | 2,916 |
| Dell Latitude 7280 | 2,829 |
| HP Spectre x360 15 | 2,472 |
The PCMark Home Conventional test measures how well the hardware in a laptop works together to accomplish usual tasks. The gram scored very well here, and the performance is evident as soon as you sit down and begin using it.
SSD
CrystalDiskMark (higher is better)
Swipe to scroll horizontally
| Device | Read | Write |
| --- | --- | --- |
| LG gram 15 | 554.1 MB/s | 449.6 MB/s |
| Samsung Notebook 9 Pro 15 | 549.9 MB/s | 519.3 MB/s |
| Dell XPS 13 (NEW) | 1,368 MB/s | 847 MB/s |
| Dell XPS 13 (OLD) | 1,287 MB/s | 794 MB/s |
| Surface Book 2 13 | 1,411 MB/s | 1,202 MB/s |
| Surface Laptop | 423 MB/s | 237 MB/s |
| Lenovo X1 Carbon | 1,518 MB/s | 1,188 MB/s |
| Samsung Notebook 9 Ext | 1,365 MB/s | 1,213 MB/s |
| HP EliteBook x360 G2 | 1,129 MB/s | 916 MB/s |
| HP Spectre x360 15 | 1,128 MB/s | 862 MB/s |
LG has actually split the SSD into two 512GB pieces to make them easier to upgrade, but they're both using a SATA interface. These are relatively slow read and write speeds, especially from a laptop that costs this much. Though SATA speeds are likely enough for a majority of people, a PCIe interface would make a huge difference.
LG gram 15Z980 review: Conclusion
The gram Z980 comes in three sizes, with the smaller models understandably costing less than the 15-inch version. You won't get anything for under $1,000, at least not now when they're gearing up to officially launch, but at least they don't cost upwards of $2,000 like the one I have here. Yes, this is a lot to pay for a laptop. It's undeniably well-designed, the battery life is excellent, and the touch display is nice to look at, but the lack of discrete GPU and PCIe SSD should count for something.
Though you might not get something quite as thin or quite as light, you can certainly find something similar for hundreds less that include extra graphics processing power. And yet, for those who want a premium productivity machine that's about as mobile as a 15-inch device gets, the gram 15Z980 can't be ignored. If you have the dough to drop, you'd be mistaken to not keep this one near the top of the list.
Note: To coincide with the new gram's release, LG's Instagram account is running a campaign. Check out @lggram_global for a chance to win a free device.
Pros:
Great port selection.
Thin and light is an understatement.
Superb battery life.
Great touch display
Full keyboard with numpad.
Cons:
Flexy lid and plastic bezel.
Slow SATA SSD.
Expensive.
Get the Windows Central Newsletter
All the latest news, reviews, and guides for Windows and Xbox diehards.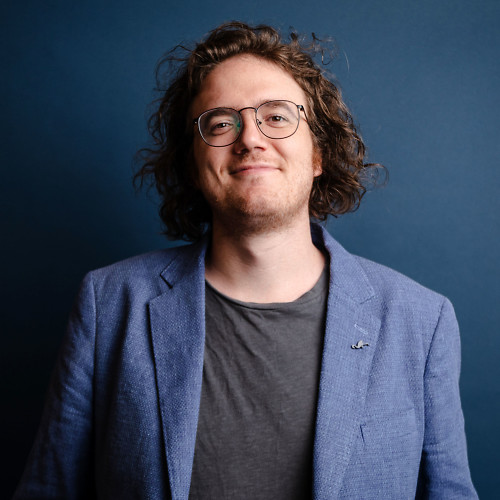 Senior Editor, Laptop Reviews
Cale Hunt is formerly a Senior Editor at Windows Central. He focuses mainly on laptop reviews, news, and accessory coverage. He's been reviewing laptops and accessories full-time since 2016, with hundreds of reviews published for Windows Central. He is an avid PC gamer and multi-platform user, and spends most of his time either tinkering with or writing about tech.