Catch your favorite Twitch streams with LiveGaming for Windows Phone 8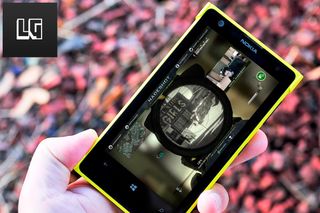 Streaming your live video game session is all the rage right now. Twitch is by far the most popular destination on the web for gamers to stream their games to followers. The Xbox One has a Twitch app that allows you to view streams and a later update to the Xbox One will allow you to stream directly from your console. On Windows Phone we don't have an official Twitch app for viewing streams yet, but we've got some solid third-party offerings.
LiveGaming is another unofficial app for Twitch on Windows Phone. It's also really good, so let's check it out.
Twitch is the largest platform for live video streaming of e-sports and video games. It launched in June 2011 as an offshoot of Justin.tv. The Xbox One will be able to stream live gameplay with an upcoming update. The PlayStation 4 can do it right now. Both are remarkable and will only help Twitch see explosive growth as the barriers of entry to stream are lowered. Before the Xbox One and PlayStation 4, streaming content from your console would require extra hardware like a capture card and generally wasn't something a casual gamer could do.
LiveGaming for Windows Phone is a relatively new app to the Store. It launched around Thanksgiving and has already seen an update. LiveGaming for Windows Phone does everything you'd want in a Twitch app and has a nice interface to boot. Performance was solid on both cellular and Wi-Fi networks.
You can jump into a stream by checking out accounts you already follow on Twitch. The option to browse for streams by Top Games and Featured Channels is also supported in LiveGaming. Not finding what you want to watch? No worries, just search for a specific stream or game within the app.
Once you find a stream you're interested in you can just click to start watching. The stream quality is set to medium by default, but you have the option to change the stream on a per-video basis or globally for the whole app. Pick either mobile, low, medium, or high for your stream quality setting. You'll also want to sign in with your Twitch account to access and participate in the chat. The chat interface is superb, it overlays on top of the streaming content so you can still keep an eye on the action while talking to other viewers.
The app is solid for version 1.0.1.0, but there is always room for improvements. Some small things we'd like to see in future updates might be things like pinning specific channels, games, or other items to your Start screen. It would also be rad to share what you're watching to your social networks. There's apparently an update inbound that will add some more features. We can't wait to check it out.
That said, LiveGaming is an excellent Twitch app for Windows Phone. It's also free, so you better get to the Windows Phone Store and get it right now. You can also use the QR code below or swipe to the right in our app to get LiveGaming for Windows Phone.
Windows Central Newsletter
Get the best of Windows Central in in your inbox, every day!
Been watching black ops :)

By downloading the app and watching streams from Twitch. Need step-by-step directions? :)

I was wondering the technical part no thku

Man, I so wish this app would be available on WP7 right now. And same with a lot of the newer apps on WP8 (Vine, Instagram, Nokia Pro Camera).

I think MS and Nokia wishes you upgrade your phone :P :P

'rad'.... 'RAD' ???? rad.

Fantastic first release of this app! Been using it quite a lot. Twitchy is another free Twitch app (which I reckon will have to change name soon...), which recently launched. I prefer LiveGaming but it works just fine, though it doesn't have chat functionality just yet.

I bought GamesTV, then found out about this a few days ago. This is really much superior, though I hope they fix the 16:9 graphical issues.

I bought GamesTV about a month ago. It's been good but I'm definitely trying this.

What's the difference between twitch and a live YouTube video?

Twitch is the most popular (by far) live streaming platform when it comes to gaming.

Twitch is LIVE game play. The other is edited, etc.

Very nice v1.0 app. A keeper. Being free with no ads is exceptional.

Great app, have been using it ever since.

Forget Twitch! Where's a UStream app?

This is amazing, never watched live streams but i just might now.

QR code is an empty message. :P

I noticed that too. I had go to the site and click the Windows Phone Store link.....the struggle! Just kidding about the struggle part. I am glad to have the app though, now I can watch Killer Instinct streams!!!

I have already been using it since LivGaming got released. way better than GamesTV paid version.

AWESOME, awesome, awesome app. I've spent at almost 3gb of the 5gb of my data with this app.
Windows Central Newsletter
Thank you for signing up to Windows Central. You will receive a verification email shortly.
There was a problem. Please refresh the page and try again.