Lumia 830 expected in India in October, to be priced at INR 26,000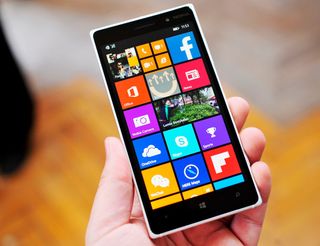 Wondering as to when the Lumia 830 will be available in India? According to IBN, Microsoft is considering a launch in the month of October, with the device estimated to be priced in the vicinity of INR 26,000 (which comes out to $430).
For that price, you get a 5-inch 720p display, quad-core 1.2 GHz Snapdragon 400 CPU, 1 GB RAM, 16 GB internal memory, microSD card slot up to 128 GB, 10 MP PureView camera, 0.9 MP front camera, LTE Category 4 connectivity (150 Mbps downstream), Wi-Fi 802.11 a/b/g/n, Bluetooth 4.0 and a 2200 mAh battery. The Lumia 830 is among the first batch of devices that come with the Lumia Denim update out of the box.
By offering the device for under INR 30,000 ($500), Microsoft is looking to gain more traction in the mid-tier segment in the country, one that is currently dominated by Android devices like HTC's dual-SIM One E8. According to Microsoft's Chris Weber:
With no sight of the Lumia 930 in the country, it looks like the Lumia 830 will be the torchbearer for Microsoft in India. The introduction of LTE-enabled devices like the Lumia 635 will be a welcome addition. Weber also mentioned that Microsoft was in talks with carriers in the country for collaborations on LTE-enabled devices.
What do you guys think of the pricing of the Lumia 830? Are you excited about the imminent launch of the device in the country? Share your thoughts in the comments.
Source: IBN
When is 730 launching? I dont have the budget for 830. :P

Not yet announced, but it wouldn't be too long after the launch of the 830.

730 will be more considerable here because market here is more budget oriented .!

Wonder why people are complaining about the Lumia 830's pricing. It is apt and I don't think it's overpriced in anyway; IMHO. It's an upper mid range phone.
People are comparing this device with a Moto G. What a joke! Let's do a practical comparison here. • So, the 10 MP camera module which is btw a Pureview + OIS [best available I suppose] + ZEISS optics sensor, is of no value! I've a Lumia 925, which is an awesome Windows Phone and hence I know what Pureview is.
• 720p display with Nokia ClearBlack filter [which is so good to use the phone in sunlight] and Synaptics super sensitive touch. These are great features which are useful in day to day life. I experience these everyday. Guess Moto G doesn't have either of them.
• 3 high-performance microphones, Nokia Rich Recording with surround sound capture (Dolby 5.1), Uplink noise cancellation for calls. G is zero here!
• 16 GB internal user memory; micro SD expandable up to 128 GB, whereas Moto G is expandable upto 32GB only.
• What about the availabilty of LTE connectivity in the Lumia 830? G falls in front of the 830 here too.
• Check the Sensors available in L830: Ambient light sensor, Accelerometer, Proximity sensor, Gyroscope, Magnetometer. In Moto G, it's, Accelerometer, gyro, proximity, compass.
• What about the build quality? The aluminium frame and moreover the legendary Nokia build quality [I know it's MS now, but it's the same] will be great. Even if it was a polycarbonate one, the build would've been superb. Hope you guys have heard of the great Lumia 920. Even the low end Lumia 520 has a great build. There are a few more things like quality of the service [provided by Flipkart, if I'm not wrong], availabilty [Motos are sold on Flipkart only in India, if I'm not wrong], etc.
Aren't these things not enough for the 830 to be priced higher or I can say it's priced right. Think people. People are blinded by numbers nowadays, because of the Android world. Hexa core/Octa core CPUs. 3/4GB+ RAM, 2560x1440p displays, blah blah blah and what not. If a Moto G can run Android OS on a 1.2 GHz Qualcomm Snapdragon 400 quad-core processor, WP can cruise on the same configuration! Why do you need a Snapdragon 801/805?!
Noone complains about the specs in an Apple iPhone. It's because iOS works damn fine on the hardware. Isn't that the point of WP too?! If you guys still worry about specs, then it's better to sit in front of Flipkart page to click on the 'Buy Now' button, when the next sale begins for the Xiaomi Mi3, which I guess gives the top specs for a very low price :D

Forgot one more important thing about the Lumia 830. has got inbuilt wireless charging facility too. Moto G, you there? :P

Where is that freaking D M C (or whatever his username is) guy??? I so want to say "Haah!! On your face!" to his 5 year olds like complaints.

What about MotoX and Nexus 5? They are btter speced at same and less price. Plus they are already have a pull from the market unlike the 830.

NEXUS 5??? Better than Lumia 830??? you got to be kidding me.. the nexus has 8mp cam priced at 34k.. this beauty has 10mp cam n pureview at 26k.. plus, the internals of nexus 5 are just namesake.. trust me i have a nexus 5, since 8 months and its motherboard died... these androids are not durable and quality centered as nokia is :)

@ znellu Hahaa..Totally agree with u ..ppl are more obsessed with no of core and RAM..but whats the use of no of core and that gigs of RAM if it cant provide fluidic experience like WP....Nokia+wp=Awesome

Me too waiting for the 730

Mee too but waiting in Singapore though :)

Have you tried xolo win Q900s that's a good budget phone even better than 630 and the screen is super even though it's not clear black. And is priced around ₹9500-₹10,000.(USD 165) with led flash,ffc and good battery life and its so light, my cousin bought one,its very good but you have to sacrifice Lumia apps like camera,mix radio etc. But here maps was present.

that would be alongwith 830 only. Even if you had the budget, I personally would not advice spending nearly 10K extra for just 3Mp more of camera pixels and 8gb extra storage. 730 too is slightly overpriced, but it still is wirth buying

Excellent pricing ms best of luck with your sales.which I believe would fail with such a huge price tag in price sensitive market like India.

Do not forget the quality with the price tag. Others dont provide with you with excellent service and great quality.

your right. even salesmen try convince ppl here like that. but the problem is they wanna go for nokia but not WP.

WP is getting good. Its not the best but its growing. People want extra value for money here so they end up buying an Indian brand whose services are poor. Some suffer later but in the process Nokia's sales end up being dull.

But many people have lot of misconceptions regarding wp..

Ya. But those will be cleared only if they will try a WP device.

Well people in my office are getting the 630 coz the office WiFi only lets iPhone and windows phone connect....everyone love free WiFi haha...

we need a big advertisement here. very creative and big.

Where Microsoft dont just talk about MS Office and office and office which is built in.

Lol.. Yeah.. Every kid knows that now.. And makes people think WP is only for businessy stuff... :|

What quality is MS providing by the way the damn company wants to made a hole in your pocket

There is a big difference between board fabrication of Nokia's devices and others. People dont know this, they just know RAM and PROCESSOR. The polycarbonate used for body is great.

I do agree with yoh buddy

With that spec I think the price is fine. What price do you suggest. The 820 retailed at a higher price and did quite well. This is the first LTE device launched by Nokia in India.

The device is good for the price range but I'll wait for the windows phone 9 device. Not my 820 successor!

That will be a long wait buddy.

Huh?? Just like the WP 7.x upgraded to WP 8 and later to WP 8.1.1!!

Huh? You still riding that train?
The 830 will get WP9, so will the 820.

Thumps Up. I also want to wait for WP 9. And if its too late I will buy an Android L device ;-)

It will be a big flop in India

Yes correct.. Consumers will not spend that amount of money on 830, should priced arround 20K. 730 relatively will be more favourable here INDIA.

How much is the 930 in India?

It hasn't been launched in India yet.

That's a disappointment, seems India would be the biggest market for Nokia and wp.

Yes. We are getting android devices with 8 mp camera and 5 mp on front and 2 GB RAM with 5" display for 200$ then why should pay extra 200$ to just get 10 mp pure view camera? I think no one will go for it. Microsoft has to think differently.

Absolutely PHAIL pricing...Moto G (2nd Gen) with similar specs is for 12999, half the price. You get Nexus 5, S4, Note 3 Neo similar to that pricing. And by the time this comes to market, the phones i mentioned will be below 830 rates. I can see 930 selling in dubai for 34k right now in 2 months, 830 and 930 will be similarly priced?

You should compare 730 and Moto G based on specs. Not with 830. And 730 has more value for money than Moto G

even i dont like Android and Moto G... but why cant you compare Moto G and 830 http://www.gsmarena.com/compare.php3?idPhone1=6648&idPhone2=6638 95% same specs... i kno WP and Android, but hardwarewise! so if Moto can sell the same fone in 12999 then y nokia in 26000... I might be wrong but cant see the economics

Here are few differences, from the same comparison Display - - ClearBlack display better viewing in sunlight SD card up to 128 GB V.S up to 32 GB (More space to install Apps, or store music or video) LTE, Cat4 V.s. 3G Battery 2200 mAh v.s. 2070 mAh- more bettery capacity- and removeable battery NFC last but not lest - A wonderful 10 MP pure view camera- with excellent image quality, Optical Image stabilisation for better image quality in low light situation, and support for 1080p Video recording compared to 720P in Moto. In essence it is a better phone with faster network capable, can accomodate more storage, has a wonderful camera and better battery life, and a smooth Winodws phone experience. That's what make the difference. CPU and Memory are not the only components determine the phone performance. Best exmaple is Moto X (prev gen)

But then there is a gap of 13k in prise...!!!

That's good comparison. But dude, these extra features should make Lumia 830 somewhere around 20k. I believe it is overpriced by 6-7k. The most successful phone of Nokia is Lumia 530 and we all know why. It is a competitive market and you cannot stay behind.I hope actual price comes down to 20k.

i agree to few of your points but of all the above points camera, clearblack and LTE must be a little expensive but does it warrant such a big difference of pricing? Also Nokia is infamous in scond hand/ used mobile dealers... nokia is infamous for drastically reducing price without intimation... eg. 820 was for a long time on 25-26k one fine day it became 21.. not 24 not 23...straight away to 21... so used mobile retailers who buy fones try to give really less for Lumias when you go for resale.

You forgot to mention the build quality :)

Well my views differ from yours. I'm getting the 830 the day it is launched if its around 26~28k

Same here, 26k is perfect for 830.

Yup the pricing is decent i think...what people here dont get is the value the phone brings with respect to the different exclusive apps such as Lumia Camera and then there is Pureview, Dolby, Exchangeable wireless shells and most of all the Nokia Care Service which very few OEMs can offers. As far as i can see other OEMs are giving away 8MP and 2MP ffc without any value to add from a software perspective or from an overall perspective of experience. Check out this link, this is what i feel Nokia was and now MS is trying to do. http://www.forbes.com/sites/jaymcgregor/2014/09/06/microsofts-new-lumia-...

I don't know about you but Nokia support sucks big time, they have no idea about their own phones and are so rude.

I'm also getting an 830 next May :)

Different folks different thinking..Am waiting for a 1020+ Will get the 930 for mah father and 730 for my sister and just gave a 530 to my mother.. Everyone's waiting for an upgrade!!

Given by how 820 fared.. I think this will be a hit.

Did Lumia 820 sell well? I did not see any in the wild,I was the only one with it and had a though time selling it off at olx to buy 925.

Oh you could manage a sale of that overpriced crap.great I cant sell it for very low price like 9000 ₹.i will wait for wp 9 until then I will use my disgusting Lumia 820.

True it should have been around 20k!:-\ Posted via Windows Phone Central App

Slightly overpriced. 24k would've been better..

If the price is kept around 26000 then its a very good deal! But i think MS should also consider launching 930 and 730/735 soon with correct price point..

remember high end phones always compete iPhone. launching now at the time when iPhone 6 is coming will incur more losses to Microsoft.

India is the 4th largest market for iPhone....

India is the 2nd largest market for Windows Phone....

I think they thought 930 would flop in India, I don't think its selling well elsewhere in the world too, they should release an upgrade 935 with glance and sd slot asap. Anyway with the way Lumia is priced they would have priced it above ₹40,000(USD 600 above) way overpriced.

Only for 52x to 72x series..Not the high-ends!!

Rubbish pricing. People here prefer android anyways and are mostly spec heads. They would buy the new Moto G or X instead of this. Microsoft should price this at 20-22 thousand and I hope they do.

all it depends upon 730s pricing now

730 Pricing-- http://1drv.ms/1BmAWFb

That price is before TAX, so add another 15-20%, suddenly you will see it in 17,000 range

Edit:
Donot compare with Motorola Moto G, they have just 130 service centres in India. They have not innovated with the design, with the ui with the phone.

Lenovo told that they are giving services. but I don't trust quality of moto g at all. all they did was hype marketing with good specs. but would say that moto g performance is good. m

Moto G lags behind the 730 in design, in battery performance(WP 8.1+Denim) Its Cameras are good than Moto G's, Nokia's trust then how the hell Moto G is better than the 730.

I'm with u bro I prefer nokia. that's y I junped to 720 from blackberry. how to make ppl choose windows phone that's the main constraint.

even when Microsoft does advertise it ppl still have a question whether to go for windows phone or not.

Or Give some WP Store credit to buy apps with every L730 and L830. It would be an awesome deal then.

Ofcourse there will be offers. We may get a free wireless charger as it happened with Lumia 920 last year.

What people see: same processor, almost equal battery, bigger main camera and way CHEAPER!
Not everyone is excited about what MS/Nokia is launching, neither there's any news or advertisment about the phones. So by the time people get to know there's something called 730 exists, moto g will be sold out taking away all those (possibly) 730 buyers.

Ya people finally don't see the quality Nokia would provide.

I think Its not only about the "quality of Nokia" its about the OS also. Pleple are so used to Android that they want something substantial to switch. I wonder when MS will provide that.

Changing a regular consumer's view will always be difficult in a market like India, where we are inundated with affordable Android devices on a daily basis. I do agree that Microsoft needs to do a better job at advertising the Lumias in the country. Although a majority of the crowd would inevitably just look at the hardware on offer and the cost, there are a lot of of users that would be willing to switch if the features offered by the devices were promoted better.

That is something that we know because we are customers already. We live in a country where Micromax, Karbonn and more recently Moto and Xiaomi are famous. It's not about the brand here, it's about pricing and specs.

Well that is right. But a company like Nokia can not compete with Micromax or xolo in prices. For that Nokia would have to stop innovating stop researching and stop testing. And that is what people need to understand. That can only be promoted via advertising.

Please don't give such foolish statement without knowing properly..Motorola have service centres in India maybe less than Nokia but they have..

Sorry! That was provided to me by a friend abd I didnt crosscheck it. Corrected: Motorola has 130 service centres in India.

I do hope the prices would drop in a while. They will as it happened with the 820.

Yes they will in a month or so after the launch

Wtf are u talking about? Its the perfect price for this phone! If you can't afford it, just take another one. But don't make silly comments!

26 thousand for a phone that has specs like the recently announced Micromax Win121? Obviously you can't compare the two companies but you have to realize that Micromax is the number one smartphone manufacturer in India. As much as I love Nokia and windows phone, the price isn't justified.

At the end of the day, it comes down to more than the internal hardware on offer. The Moto X is a great handset for reference. Hardware-wise, it wasn't decked out like the Galaxy S4 or the One M7 from last year, but it was more than a match for either device in day to day use.

What are you talking about? Its every specification are way better than dat mmx win

I think we the ones who uses Lumia should not be like isheeps, the pricing is bad especially when they need a hit phone like Moto G, they should have priced it aggressively.

if 730 is a sucessor to 720 the, u no Dolby support in 730?

Probably to cut down prices. Also, if you have a really good pair of non-Dolby headphones, the Dolby audio fix is unneeded.(Philips are always cheap and sound great if you're looking for a good budget pair).

I have senheisser px80 with me and I love Dolby sound on my 720.

that's absolutely correct. there is a large empty space for the devices running WP. it's really not good, specially when WP is getting a good attention and business.

Good thing 730/830 will be available a month or so from date of announcement. Not the disaster that happened with 930.

haha. you trust them to put 830 in stores by october?

I know but I am hoping they get it this time.

MS' habit of screwing up things seem that they'll launch it after the festive season ends here in India

Dreams are coming ture. This is it!

Would have bought it if priced below 21000₹

Go for Lumia 735 or 730 that will sure suit your price range. If you have 2 sims, go for 730, or single one go dor 730.

but friend wen will lumia 730 arrive in india?? im dying to have it...

I don't think 735 is releasing in India not there in official Microsoft/Nokia website. Same thing happened with 635.

i love lumia devices . but prob is i dont get resale . i have 926 its purchased in feb for 26+k but now i wish to sell it n i m not getting any buyer thats sad even on sites like olx and quiker there r no buyers for lumia devices , i went to nokia care n theey asked it for just 11k ? i mean wtf 6monthns old device n thr r no buyers ?

Mate, people don't even wanna buy a shiny new Lumia here. See the comments here. Some people want this 830 for even less than 21k. Pretty sad.

minimum discount I can get is ₹24000 not less than that.

May b many ppl don't use wp so the r no buyers I guess . But to b true no other os can match windows phone for sure . Its simply super duper awesome os .

Ya agreed Lumia has low resale value but you are buying Lumia to use not for sale I believe.if u want good resale then buy those galaxy grand 2.

I hate Samsung . They are s h i t s .

Try this website. http://www.reglobe.in/ Maybe you can sell it here and get a decent cashback.

You may also see http://ashwiniusedlaptop.com/ for all kind of second hand sales.

Pretty good pricing. Want to see the quality of camera of 830. However I'm happy with my 1320, camera sucks here.

I wondered that when 730/830 will present at Taiwan? I don't have the budget for 930,so i really interested to these two phones.

Moto G offer almost every thing same and still cost less than $200. L830 - Epic fail

Oh please. Take Moto G in one hand and 830 in another hand. And when people will understand that specs doesn't matter much? Specially when comparing two wholly different OS.

Well said mate...balls to this comparison.

Moto G can easily outerform L830 when it's comes to apps/games. It's the world of smart user. Still users like you exist. http://www.gsmarena.com/compare.php3?idPhone1=6647&idPhone2=6638 Tell we what is making L830 $250(approx) more costlier than Moto G? Do your little thing called research used little common sense then comment.

First, you need to use ur brain D M C. don't compare Moto shit with lumia

actually you need to use your brain. I can bet no Lumia device will able to beat that shit sales.

Can I ask why are you comparing the moto g with the 830 if the best comparison to the moto g is the Lumia 730/735.

because http://www.gsmarena.com/compare.php3?idPhone1=6647&idPhone2=6638

Dude first u need to know that with 830 u get many services like free subscription of mix radio .....moreover nokia supports wireless charging .....it has a nfc n the 10 megapixel pureview camera Is like a 16 megapixel on any other standerd phone all these things do cost ok......n not to say the exceptional build quality of the phone which is far more better than moto g .......n the clearblack technology that nokia uses is better than ips lcd ....so if u just want to campare the spec sheet go n buy moto g coz u don't deserve a device like lumia

I would like to disagree with you DMC. You just simply cannot compare both the devices. The pureview camera alone is worth more than the Moto G. Later when you consider build quality and screen performances you slowly realise why the 830 is significantly expensive than the Moto G. The tech behind the optics alone should make up for quite some of the cost. Also remember that all that hardware and especially the 6 lens optics is build into the thinnest ever WP at 8.5mm. A lot goes behind packaging all that hardware and lets not forget NFC and built-in wireless charging. Be rational when you compare devices. I'm not saying the Moto G is bad. Just blindly posting what you just did makes you look more like . . . let me put it this way. ."Empty vessels sounds more".

How can u compare MotoG with Lumia 830.. Compare MotoG with Lumia 730 OR Compare Lumia 830 with MotoX..

With Android's kitkat and windows phone's 8.1 they're almost identical in performance, android still look boring though but people don't care about it as long as its cheaper.

Wp is boring for 85% of users & only 2.5% users find it interseting.

Yeah, I was totally wrong, how can something be boring that changes so often and strikingly bad everytime.

WP is getting better with every update,but there is not much improvement in android. Remember! when you buy a device you are paying for the software and services too! not just hardware.

Ohh dumb, where u get dat info. If wp is boring, what u are doing here. WP is boring only for cheap brainless people like you.

Ya Indians love vfm devices not concerned about style or heck even camera.thats why moto g sold.at 26000 ₹ nokia Lumia 830 will bd easily eaten by nexus 5 which is android the od everybody loves in India.Though wp fanboys might buy Lumia 830.still will be a failure in India atleast.

Everything the same ? Lumia has far better design, better build quality, more premium materials, better camera, OIS, better battery, wireless charging, LTE and you expect to have the same price as the moto g ?

so all these gimmicky features justify $250 more than Moto G? You can get far superior Nexus 5 at this cost and still saves some money.

Stupid, those are not gimmic, go and play with dat toy phone moto

Stupid. It's called gimmicky. Go & buy overpriced garbage

Hey stupid, u already proved you don't have brain.

What usage was yours' to write gimmick here?
Few meanings are:
1.a drawback or difficulty that is not readily evident
2.something unspecified whose name is either forgotten or not known
3.any clever maneuver
4.To rig or set up with a trick or device.
Now if you used it in terms of 3rd or 4th meaning, Andraz Podjaversek noted several USPs of Lumia line/Windows Phone, which makes your comment good for nothing. Now, please don't cry for few games or apps because WP has everything. Or perhaps you have "Everything has to be purchased.." complaint here? If it's this, we don't need another crybaby now. Or did your better half dumped you because you don't have a Moto G?

First of all guy you are talking - is mentioned one thing three different way. Read it again Stop it douchebag.
You are talking but the nonsense here.
Nobody here is able to justify why L830 $250 cost more than moto g.
Just wait &see world biggest flop device L830.

Have you ever owned a lumia device ?

What device you have owned a 520 or 525 bro????

Hahahahaha. Burn D M C, burn!!!! :P

No, I am totally cool dude. Actually you fanboy are burning & you will burn more when L830 will become the most flop device of the century.

Ohhh so on WINDOWS PHONE Central... You are gonna find people like you... Who are spitting on WP? I hate using the term Lagdroid because Android is fine with me anyways but what are you? Lagdroid Fanboy?

Ohh really, you are not smart enough for wp. Go and play with your toy.

When is 930 launching worldwide? That is again not an exceptional. Its a hardcore piece!

Welcome 830 ...
But waiting for 730

Would u tell me when will aduplex release there results for best start screen...... In which you could win a Lumia 1520

Seems my dream of 930 has to die!

why? you can buy it from overseas.

Overpriced considering more powerful devices frm dffrnt OEMs,with dffrnt OS at much cheaper rate... Let down... Sad :(