Lumia 830 announced by Microsoft at IFA 2014, high-end features in an affordable package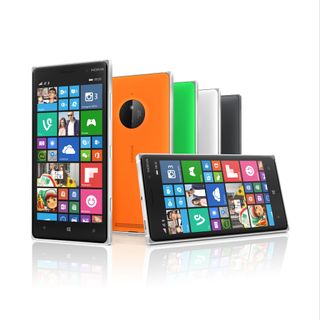 Berlin, Germany – Microsoft this morning announced the Lumia 830, a new Windows Phone with a high-end camera that's being marketed as "the affordable flagship." This new phone combines the best of Lumia with the latest from Microsoft. You'll get a 10 MP PureView camera with Zeiss optics, integrated wireless charging, and more with the Lumia 830. Look for the Lumia 830 to begin rolling out globally this month and with a price around €330 ($433 USD) before taxes and subsidies.
The Lumia 830 is the follow up to the Lumia 820, which featured a polycarbonate-body, swappable rear shells, 8.7 MP rear camera with ZEISS optics, and a 4.3-inch display with a resolution of 800 x 480. The Lumia 820 was a high-end smartphone for the time but was able to remain affordable. Microsoft is hoping to bottle those characteristics into the Lumia 830 – an affordable smartphone, with enough features in the high-end to satisfy consumers.
Microsoft addressed some of the bigger shortcomings of the Lumia 820 with the new Lumia 830. You'll find a vastly better camera, a higher resolution display, improved processor and more.
Lumia 830 Specifications
Windows Phone 8.1 Update with Lumia Denim
LTE RoW: GSM 850 MHz, 900 MHz, 1800 MHz, 1900 MHz; WCDMA: 850 MHz, 900 MHz, 1900 MHz, 2100 MHz; LTE: 1, 3, 7, 8, 20; Data Speed – Upload (Max) GSM: EGPRS/236.8 kbps; WCDMA: HSUPA/5.76 Mbps; LTE: 50 Mbps; Data Speed – Downlink (Max): GSM: EGPRS/236.8 kbps; WCDMA: HSDPA/42.2 Mbps; LTE: 150 Mbps.
Memory: 1GB RAM, 16 GB internal user memory; 15 GB OneDrive cloud storage, micro SD expandable up to 128 GB
Display: 5.0-inch ClearBlack IPS HD (1280 x 720) display, Corning Gorilla Glass 3, Curved Glass (2.25D), Lumia color profile, wide viewing angle,
Processor: 1.2 GHz quad-core processor Qualcomm Snapdragon 400
Main camera: 10 MP PureView with ZEISS optics and optical image stabilization (OIS), Video recording at 1080p 30 fps (Full HD), Rich recording
Secondary camera: 1 MP, 720p video Nokia Camera, Nokia Storyteller, Nokia Creative Studio
Size: 139.4 x 70.7 x 8.5 (volumetric) mm, Weight: 150 g
Connectivity: USB 2.0, BT 4.0, WLAN IEEE 802.11 a/b/g/n, AGPS and GLONASS, 3.5 mm audio connector
Battery: Removable 2220 mAh battery, exchangeable shell
Audio: 3 high-performance microphones, Nokia Rich Recording with surround sound capture (Dolby 5.1), Uplink noise cancellation for calls, 3.5 mm AV connector
You'll find plenty of impressive additions in the Lumia 830 with this 2014 update, including a speedier processor battery, higher resolution display, removable battery and a PureView camera.
The design of the Lumia 830 is similar to that of the Lumia 930, but it is thinner and lighter. The Lumia 930 is 9.8 mm thin, while the Lumia 830 comes in a little slimmer at 8.5 mm. The Lumia 830 is even slimmer than the original Lumia 820 (9.9 mm).
You'll find a beautiful display up front on the Lumia 830. Its 5.0-inch display comes with a resolution of 720p. It also features a slight curve to help feel improve the overall feel while holding.
The big selling point of the Lumia 830 will be its PureView camera. You'll find a rear camera with a 10 MP sensor and optical image stabilization. ZEISS optics ensures you can capture photos like more expensive Lumia handsets. You also get Rich Recording thanks to three microphones. This is recording technology we've seen in high-end handsets like the Lumia 930.
Look forward to orange, green, white and black as color options for the Lumia 830.
We'll bring you hands-on coverage of the Lumia 830 later today here at IFA. Have any questions? Sound off below and we'll get them answered for you later today.
Windows Central Newsletter
Get the best of Windows Central in in your inbox, every day!
This is a STEAL (at least for me) Way to go Microsoft!

Finally!!!
Nokia's brickish designs are gone!
Well done Microsoft. Nokia glad that you are leaving the building!

it takes 12-18 months for a phone to be made from the moment it's designed till the manufacturing stage. this was designed by nokia in -house. all the phones that you will see till q3-q4 2015 have started their life in the original nokia.phones that are being designed now with imput from the microsoft weill see the light of day in q4 2015

Wrong...That's a Nokia design...it was already in the pipeline...all phones are for a year atleast...MS fanboy you maybe...so am I... but atleast give credit where its due...

Yeah yeah... WP wouldn't even be where it is now if it hadn't been for Nokia's devices at the time, so I really don't understand your comment....

I hate to tell you this but the 830 is a brickish design.

Yeah what a miserable fail!!!!
Gflops
Adreno 305 = 19-21
Adreno 225 = 28 Fillrate
GP/s
305: 0.8
225: 2.8 MTri/s
305: 80
225: 125
The 830 just got demolished by the 820 which is 2years old. Only the mindless would think this phone is worth it.

Not everything is about specs. I'm not thinking about gigaflops or fillrate when I snap a picture and then post it to instagram, facebook and twitter.

Of course not you're much too simple for that. Marketing peole love your kind.

This is why I'm terribly dissapointed by the SD400 in the L830. It's overall slower than the L820, even more so now that it's pushing 720p instead of 800x480.

Adreno 306 any better? https://www.qualcomm.com/products/snapdragon/processors/400 They should have gone with the snapdragon 600 for a phone in this price range...

There's a flipboard tile in the image

I saw the that too, c'mon Flipboard, where u @

Sharp eye! Do miss Flipboard!!

I just want to know if this babe is coming to T-Mobile US

Most probably not. I was just looking at the LTE bands it supports. And it does not have Band 4 and upcoming 700 Mhz spectrum TMo acquired from Verizon. Which will be Band 12 from what I have read. So unfortunately, it does not appear that TMo US is picking up this phone. I have not checked Lumia 735 bands. But without checking, my guess is that TMo US will most probably pick that up for sale.


Also, for it to work as fake 4G (non LTE) on the 21 Mbps or the speedier 42 Mbps (HSUPA / HSDPA), the phone would need to support both the 1700/2100 Mhz frequencies. And the specs above show only 2100. It does have 1900 Mhz, so that is good. Which means it would work just fine as 3G/4G speeds in the TMo US refarmed areas where they started converting Metro PCS CDMA towers after buying them.

Didn't they say there were 3 different variants of this phone in the US for three different carriers?

Rolling out this month? ... globally?!
I may be the happiest man alive now :) Lumia 820 stole me from the Lumia ICON and Lumia 1520 with the balance, expansion and practicality that those two lacked... and Lumia 830 is following the trend! I'm actually glad they chose 720p over 1080p because I can upgrade without breaking my Order & Chaos, Chaos Rings and all those other apps that render horribly at 1080p.

Are you joking? This is Nokia/MS. It will be available in two months at least...

They're releasing next month. Daniel posted that on the live blog.

Concerned about how your fave games will render on your phone? Makes the Code Monkeys avatar very appropriate. Loved that show.

snapdragon 400?!!! REALLY?!

It's an affordable phone. What do you expect?

330 EUROS for a CRAPPY PROCESSOR is NOT "AFFORDABLE".

And yet it's exactly what Samsung and htc did with the s5 mini and the one mini 2, except that the 830 is cheaper than the s5 mini...

$430 dollars isn't exactly "affordable" either.(for off-contract people like me) They should have eliminated dolby. the audio fixes are actually quality destroying on costly headphones. Completely useless if you own a pair of not-dolby over $100 headphones. Had they done that and eliminated Qi wireless charging this phones' price could have easily dropped to around $360-370. THEN they really could have said "The affordable flagship".

true story the Moto G ($199) shipped with a snapdragon 400 6 months ago and its over half the price. Meanwhile the Nexus 5 is $349.

I expected it to have better performance than the 820 thats what. In the overall it will lose and in graphics its downright pathetic

I was originally ready to scoff at that too... but that only sounds low performance in relation to the Android world... where resource consumption is sky high and optimization barely exists. Seeing as my current 820 has a measly Snapdragon S4 (and manages to kick butt in game performance) wouldn't surprise me to find this performing well too.

You have no idea the Adreno 225 demolishes the 305 in this 830 Look forward to not being able to play any decent game on this pos

1gb RAM, really? Here 925 is same price range,of that of the 830, almost same specs...

Quad Core vs Dual Core, No micro sd vs micro sd

730 seems a better option then this

The start dont mean anything serious...Just have to wait 2 or three weeks and you will have the right price..

I agree. I am torn between 730 and 830 now :/

Dude, I'd bet you don't even know the difference between S400 or S800, people just start freaking out about this because they see others doing it... This will be a great phone, you'll see. For this price you can't miss it

Wow, go ahead and buy one then, dont be such a delusional fanboy that you can't acknowledge a crappy phone when you see one.
Cutting corners on the processor department is an awful move. For that price i can get a slightly older nexus 5 with a SoC 800 and a camera that is only slightly not as good with full HD display and a MUCH better screen.
Very sloppy move from Nokia, you just lost a customer.

Exactly how does the Nexus 5 have camera only a little worse? The 830 will trounce that device on everything other than processor benchmarks. I trialled a Lumia 1320 with 720p screen and honestly it still looked fantastic. You're comment is ridiculous.

Right because you have the 830 in your hands right now. No.
Also the 1320 FYI had reviews everywhere saying how BAD the screen is, you can live with it, i can't especially when it costs that much. Also im not paying that much money for a phone with a "slightly" better camera, thats not good enough.

And you do have the 830 in your hands right now? No. Work on the credibility of your posts. You should start working on your writing capacities too.

I think someone needs a hug.

"When it cost that much"? The nokia lumia 1320 costs around 240 euros. It is is an affordable phablet afterall! The nokia lumia 1320 has a decent 720p (yes not 1080p) screen overall. The pixel density could be higher (244), but compared to other cheap phablets it's good.

You are a brainwashed f**k. The likes of samdung and others draw you into thinking numbers from procesoor, graphics etc are the "key features". Well they are not! User experience is the key feature but they'll never like to emphasize that since the latest androids lag like hsit, once you load them with apps. The phone has never been released to the public but you already know it's not any good??! Really??! Go die under a rock somewhere!

Chill out! And Androids don't lag like shit, maybe you are the brainwashed one here. Posted via Windows Phone Central App

The ONLY android phones that don't lag when they're filled up are flagships. Anything mid to low tier android are complete garbage. I've been through 3 now before I switched and christ never again am I buying an android phone unless it has a minimum of 2gb of ram. Also I personally find the OS terribly unnappealing, to the point I was skinning it weekly and couldn't even find one decent launcher that made me love it without turning my phone slower than a turtle. And even then saying you have to re-skin a whole OS in order to like it isn't particularly a good thing.

Dude I bet you cant even understand specs so look up Adreno 225 vs Adreno 305 Then spout your low IQ bs

Haha I'm glad to see how a bit of criticism gets you guys angry. Low IQ? Thanks Sam 77th in line

So you're excited about a phone that cannot beat its 2 year old predecessor in graphics/gaming and overall performance. Maybe low IQ was too generous :)

Yep, I am! Thanks for your enticing comments, dear Sam. You enlight us all by your presence

You do not need to hold a phone in your hands to tell it is dated in specs. I never held the rivals of my 620 when I was shopping for a phone or the rivals for the surface for that matter. You are the definition of a fanboy so blind that you cannot even tell this is a bad phone. I feel sorry for you I really do.

You are completely missing the point. This phone is for people who want a great camera at an affordable price. It will be able to play every game on the windows store and it will definitely be more than fast enough for its price range. Don't come with your bullshit saying that the nexus camera comes anywhere close to this, because that is uterly ridiculous. Not to mention the Dolby 5.1 recording capabilities, built in wireless charging, etc.

I'm not blind. You too enlight us by your presence

You certainly aren't!!!! You just prove how easy it is to get suckered by marketing. Enjoy the jerky framerate and poor performance. We will just do the logical thing and get a 930 which does beat its predecessor in all areas.

Please point out where a 1gb RAM Lumia (that is not factory-defective) has had "jerky framerate and poor performance" even with the earliest builds of WP 8.0. Even a two-year old model, like this 920 I'm still rocking, is as smooth as it was out of the box. This isn't Android and/or Touchwiz we're talking about.

Neither does anyone need to hold a Lumia in his hands to know that it will outperform an Android phone even with lower specs, or that a PureView camera will be far better than a Nexus camera (which is well-noted for perennially being crappy). Go buy the old-ass Nexus 5 and stop crapping on a phone you have neither used, seen in action, or read reviews of. And next time, don't ask another person if he has held a phone in his hands to prove a point of you are going to turn around and argue against it. It only shows you are lacking objectivity.

Alright chill people. First off sure, these aren't mobile gaming worthy specs, but for people that are more on the social/business side, this phone is great. You don't need a costly processor to run the OS, I imagine Denim might have some performance improvements as well. I see this as a multimedia/social/business phone completely, and that's perfectly fine. You buy tech according to your personal uses, not trends or fanboyisms. I have an 820, and I will agree in saying that because of the pricing on the 830 I won't upgrade for at least another year until the price drops, and I am dissapointed with that front cam a bit only having 1mp. At least at a $430 asking price it should have had at least a 3mp cam in the front. And if they REALLY wanted to make it an "affordable" flagship, Qi charging should have been optional again to bring down that price even further.

Only narcissistic whores need a FF camera with more than 2MP...

Or, you know, people that go out with friends and have actual enjoyable moments and what to take a group photo that doesn't look bad while being able to see the shot, etc etc.(Situations and uses differ, also skype vid quality you know. 1mp isn't always good and the 820 has a better front facing camera even if just by .2) Also, I was talking about price point vs. hardware (same guy, two accounts, have to erase the other one since it's just on my pc).

Do you come from Droid land? The land where specs determine if the handset is capable of booting the OS? History tells us that WP doesn't need a hell of a lot to run smoothly... This is a high end, BUDGET phone man.
I'm sad for you, if you expected more but you are comparing apples with oranges! If WP OS and this device have progressed to the point of not needing the "specs" of its predecessor, it is actually a win for users. Expect better battery life for starters, which will actually let you game longer!
Lol... Idk... I give up, some people look for the negatives in everything.

Exactly! Well said. @keifwoki
@Sam 77, no, you don't get the marketing. That's the whole point of it, it's not supposed to compete with the 930, it's 170 euros cheaper. Deal with it. I'd take the 930 too but for this price the 830 is also worth it. Et voila, tout est dit.

Who said it had to compete with the 930???? It would be nice if it could better the 820 in gaming and overall but alas that sort of logic is wasted on you. In overall benchmarks this phone will lose out to the 820. Don't have to believe me there is a WPC article comparing the 630 vs the 1020. The 1020 has higher overall performance and demolishes the 630 in gaming. I get marketing quite well I don't get suckered by it. You on the other hand are bamboozled by a 10MP Pureview camera. Sucker born every minute. Enjoy jerky framerates and poor web performance!

You should hear yourself. I have a graduate in business engineering. You keep talking about specs of different phones that aren't comparable. I'm talking about the MARKETING, the business model, difference in PRICE. "Bamboozled" by your own so called "wisdom" I guess. And if you could please stop now, honorable Sam, the greatest of all ego-warriors.

Lol, +930 to that!! Wtf is wrong with some people :D

Did I say I wanted one? Did I say I was excited by this handset? Where is the article about poor performance of the 830? Your argument is moot.
You're the type of person who argues for arguments sake by the sound of things?
I'll slow it down for you....
S p e c s D o e s N o t A l w a y s =
P e r f o r m a n c e !

What a bunch of whiners...this phone isn't for you, simple as that...you're like a broken tape recorder...Enjoy jerky this, jerky that... blah blah...shut it...! you're the only one jerking off here...!

It does better than 920 in games etc!

You know what man go ahead and buy the phone I'm not stopping you. At this point if MS farted some crap you'd still be kneeling in front of them giving them a BJ. The phone has features from 2012. I'm done here.

Do you come from the land of the mindless where having less performance than its predecessor is acceptable? If so enjoy the devolution.

You mean lower "specs"? remember, we don't know what the performance is like yet!

It has the same SOC as the 630 Go do a search for the WPC article comparing the 630 to the 1020 then come back and say yeah its a winner. FYI 1020 and 820 have the same SOC...

Use it, then come back with your review.... Until then, we can only wait and see what it is like.... Can't we?

Quote SAM77:" FYI 1020 and 820 have the same SOC..." But do they run the same? Thought so. Why don't you try to speak about things that are more familiar to you? Like jump rope or something..

@Sergiu Baiatu The only thing that's different is the S4 on the 1020 having some under the hood optimizations for camera performance, but that has nothing to do with what we're talking about here. In fact, the 820 graphically outperforms the 1020 and the 920 due to the considerably less amount of pixels and SAME Adreno 225 GPU.

@ SAM 77 I have to agree with you. Furthermore, if you take into account the fact that the 630 has a FWVGA display resolution (854 x 480), this SoC will certainly have worse performance on an HD screen (L830). I remember the Lumia 820 always outperformed my 920 in the graphics department because the 920 has 2.5x the amount of pixels (they both share the SoC, even with the L1020).
Also, don't listen to all these not-so-smart people pretending to have some knowledge they're actually in lack of ;-)

And one last thing. Usually the processor speed matters more than the core count for gaming. So in that regard, the dual-core S4 @1.5 GHz on the L820 is looking better than the quad-core Snapdragon 400 @1.2 GHz on the L830.

I was expecting 600 no less. Although it would be nonsense for them to put an 800 processor in it.

Just like it was nonsense for the 820 to share the same SOC as 920/925/1020 (flagships at the time of release)

You do have this right, they should've started giving it different processors from the beginning.

It's a good point. This made the 820 a bit too expensive for its position. Worse was the 720, which was incredibly overpriced for its position in the range, yet such a really good package. It should have been capable of selling far more than it eventually did, held back by high pricing. The price point of the new 730/735 models is much more appropriate. In fact the whole range pricing now looks really good, representative of their respective specifications and markets. Now then, what about a replacement for the 1020....

That's indeed a bad news actually, 830 is a sweet device, but a downer with S400 SOC, they should at least have S600 for this or 2GB RAM instead. The "affordable flagship" marketing doesn't make sense, it feels cheating honestly even though I know WP runs better on same specs than Android. This is not much difference with 730, heck even 630. Additional bump on CPU-GPU or RAM should have be done...unfortunately its here now, a bit disappointment as a 820 user.

Windows Phone runs beautifully on LESS hardware. Think the 521 ;) trust me, this is an awesome phone!

Yup, disappointing. Then again, I guess majority of people play such crappy games that they won't benefit much from a better SoC. I'd rather have seen 350€ and S800.

My only question is when will we see it in the US, specifically at T-Mobile? :)

Green and orange again. Fans of red, cyan, and yellow are not happy.

Seriosly, why did they decide to ditch cyan?

HOPEFULLY they'll notice people want cyan casings again (I have one on my 820 and GOD it is sexy) and they'll sell them seprately like for the 820. Either that or some 3D printer print-your-own-casing bull again.

They supposedly did research that told them that people really want orange and green phones. Unfortunately they took this to mean ONLY orange and green.

I suppose this research is basically looking around and seeing what colours iPhone 5c buyers are going for? It's only a charging cover. I guess more colours can be made available later as an accessory.

Cyan is awesome. Gonna miss him.
+Cyan 720

Maybe there were some left over orange and green plastic beads, lying around from the 930 production? :P

Yeah, I'm not a fan of all of the green and orange and I'm trying to figure out what other female is going to look at these phones and want these colors in those particular shades. They're so... bleh. Much prefer the CYMK color scheme the Lumia line used to have.

I miss the old colors like red, yellow and cyan too, they looked so awesome. The cyan 920 was the best looking Nokia phone in my opinion. Green & orange look so ugly. Luckily there's still black so you don't have to burn your retinas out when looking at your phone. Also, bring back Magenta too. Now that would be cool. I haven't seen that color since the 900.

Processor compromised :'(
And screen resolution too

O.M.G. Then spend more money and get the Lumia 930 if you want a better processor and better screen.

Lol seriously?? My 820 will crush this in gaming. Indeed we will bump up to 930. This is a step backwards

Move on man, you're boring us! Get some fresh air and some new material, maybe have a pull or something?

Take your own advice lil man. Jerking off is for people like you :)

Haha, come on... Nothing new? That was my line first, no prizes for second man! :D

You're no.1 at jerking off.. Lol

Now you're making yourself seem desperate!
Party's over man, go home...

Is it really necessary to insult people in every comment you make?

The 820 will do nothing. The 830, has a bigger and better screen, better camera, much bigger battery compared with the pathetic one in the 820. Games will run the same(this is not a PC).

Agree this is indeed a successor.lumia 820 may have processor but its battery life is pathetic.whats the point of so called processor if its battery life is far from abysmal.

With that sort of statement you are obviously too incompetant to assemble your own PC. There is a WPC article comparing the 630 to the 1020 thats says you are full of it.

The Snapdragon 600 should have a spot in the new Lumia rage, though. I can't think of anything better than this 830 for it :)

The screen resolution is fine. Just not on a 5" display. IPS over amoled also sucks. WP looks so much better with deep dark blacks. I guess I'll be using my 820 a little longer.

"ips over amoled sucks" FML

I so much would have prefered OELD over IPS LCD. i love bracks to really look black. Its one reason i love my 820

I for one prefer Ips LCD. Can't get used to the yellow tinge that comes with amoled. Deep blacks are good but over saturation sucks for me.

The issue of saturation can always be fixed (natural feel) with the Lumia Color profile thingy

I wouldn't call the resolution compromised. The 820 ran at 800x480, while this AT LEAST gets to 720p, though it still trails the 920's 1280x768 by a hair. The processor's compromised to hell though, and could actually be a slower one than in the 820, though we'll have to see bench results (and an actual SoC model number) before we can legitimately determine that.

Snapdragon 400!? -_- I was hoping against hope but clearly I was epxecting too much. Way to botch an amazing phone, MS. Only you can keep getting away with this stuff!

It's a 330€-phone, what did you expect? Top of the specs?

Not across the board, no, but being marketed as an "affordable high end phone", many were expecting it to reflect that in at least one or two specs. Many were expecting/hoping that the one high end spec to be the chipset.

No, but at least a better processor than competing $200 devices (see: Moto G, etc). The 820 had a better processor than this. I doubt going with a S600 (NOT S800) would have bumped up the BoM too high. If they are marketing it as an 'affordable flagship', they could have at least used a processor that doesn't totally suck... They can't use the same SoC in 830, 730 and 630, and then target them to different market segments.

I have a feeling that this is in part due to Qualcomm, the s5 mini and One mini 2, which are the 830's closest competitors, have the same S400 at a similar or even higher price. Qualcomm never did a S401 or S601, and I think that no-one released a S600 Phone in 2014, so there simply might not be much choice there.

To be fair the 925, and 1020, used a chipset that was certainly not the latest or best at the time while competition was moving forward. It was a year old chipset in 2013. But they used it anyway, and so did Motorola for the Moto X. Both were criticized for it, but the actual performance was smooth. Unfortunately, the S400 doesn't fall into the same category. Graphics performance especially is terrible. They could have still sourced the S600, but I am willing to bet this was done to imrpove profit margins. The design on this is lovely though, for what it's worth. It'll sell in good numbers (hopefully) for that reason alone.

Moto G also uses a S400 SOC genius. And how exactly was the CPU in the 820 better?

How about nearly double the graphics performance of the Adreno 225 compared to the 305? I know what Moto G uses but they're not marketing it as an 'affordable flagship', are they?

330€ isn't exactly cheap.

its just a starting price ..Not more

I don't know, maybe a last generation top processor would be more logical? Like the Snapdragon 600 or the Snapdragon S4 Pro? At least then it will suit the tagline 'The Affordable Flagship', rather than the affordable mid-powered phone.

I can get an LG G2 for 330€, including taxes. Would have expected S600 at least.

Please please tell this phone is coming to T-Mobile

And Daniel you were so confirmed that the 830 WILL NOT HAVE S400!
Looks like a win for wpdang huh....!
Then again, I am already investing in 1520 so no big deal.

I too - 1520 is it for me know. But smells a little bad...

Is that display ClearBlack? Because it doesn't look like Clear Black.

Yes it has ClearBlack. IPS. Gorilla Glass 3.

Cool. But at $433 I'll just spend a bit more and go for the Lumia 930 at $599.

The problem with this convertion is that the €330 is incl 21% vat so usually dollar is euro that is the sad truth. (for the eu) edit: it seems not to be the case this time it is €399 vat incl soo 399 dollar if you s me to expensive nice loocking phone premium look but specs wise (snap 400) not really that impressive.

It's been missed off the spec list but I thought it would have :)

Where have you seen pictures indicating it's not a ClearBlack display? It most probably is ClearBlack, though, since it shouldn't have a worse display technology compared to the 630.

am i happy hmmm not really not till the time i get my hands on one of this oh excitment for my new phoneeeee:D

This is perfect, finally some decent phones for the price! My 625 cost €300 a year ago, now I could get one of these with much better specs for almost the same price!

i wonder what the pice/availablility will be stateside. would be great to replace my 635 for the right price. really was hoping for the sd80x though, if only for the newer gpu...

But does it have Glance?!

I'm really hoping they have something up their sleeve besides the 7xx and 8xx phone-wise.

...a resolution of 800 x 480

Typo?

No. That resolution was talking about the Lumia 820. The Lumia 830 has a 720p display.

Oops.. My bad. I'll vote myself down. LOL.

What about Glance and Double Tap to wake? Will they be there on the 830?

Read again... that's for the 820.

I was hoping for more ram and better procesor :f but still probably gonna buy 830

Time to exchange my 925 for this <3

Lol ikr, the camera is better, that's about it...

Shut up and just take my money!

For that price were you really expecting a S801?

Would have liked a s600 but i think qaulcomm no longer makes the 32bit version of that they seem to be pushing the s615 which is 64bit

Don't forget that these prices are before taxes. In Europe you'll need to add about 20% VAT ;)

330 Eur is price including VAT.

I quote: "with a price around €330 ($433 USD) before taxes and subsidies." When they compared it to the iPhone 5s, they displayed a price of 515 euros for the iPhone vs. 330 euros for the 830. If you know where to find an iPhone 5s for 515 euros including VAT, please do tell me, that's all I am waiting for to finally be happy with a phone!

An iPhone 5S for 515€?? LOL In their dreams maybe. You can't get the 5S for less than 699€ anywhere in Europe. Once again, Microsoft probably went with their US-Centric vision of the World.

Hate to be "that Guy" but Apple UK sell the 5s today for €687 *hides*

Nope, on stage he explicitly said '330 before taxes and subsidies'. So this is a €399 phone.

A downgrade coming from the 820.

Have you seen the IPS display on the Lumia 1520? Best display I've seen on any mobile device. Don't judge the display on the 830 until you've actually seen it. It's easy to get hung up on specs. Don't fall into that Android mindset.

So IPS has pitch black levels now? C'mon, let's keep it real here.

I tuned the theme of my Lumia 1520 to black, just to check. Blacks are really black. Like really.

I wouldn't say downgrade. It depends on preference. Lumia 1520 also has an IPS and it's one of the best display around.

When it comes to black levels it's a serious downgrade. WP really pops with AMOLED.

OK. You obviously haven't seen the IPS display used in the 1520.

I have and it doesn't have the black levels that an amoled screen has. It's still a great screen but it just doesn't have those inky blacks I want on a phone. It's not noticeable in the day time or under lights but at night or in the dark it's obvious. Dark gray just isn't the same as pitch black.

It doesn't even have the latency strays or the color changing text while scrolling, such a downgrade

I worry a bit about IPS displays as I have 2 920s that have huge yellowing in the center of screen... Confident the oled on my 930 won't suffer this as my old Lumia 800 screen is still as new today. My main reason for replacing 920 work phone with 830 is because of this damage to the screen I just hope this problem was noted and sorted for 830s. Btw great coverage so far WPC. Onya

I can live off with ips, will just use lumia color profile for saturation effect yay

Snap 400 & 5.0-inch - MS, go home! (((

I need a flagship to replace my 1520 with att. The screen is too large on this one but the 830 isn't it. 720p and snapdragon 400 aren't cutting it for me. This phone is hella cheap though. I think Microsoft could have a winner on its hands.

Hey Sam thanx for the updates!! I just wannted to know is lossless zoom available in this phone? and could u please let us know f-stop value of the main cam of Lumia 830?

Yes. Obviously not as detailed as the 1020 or 1520/Icon/930, but you'll be able to zoom a bit.

Yep. Maybe this is a subtle reminder.

Glance, SD Card Slot, 5" display, removable battery and what is likely a good price point. I expect that it will make quite a few people happy. Nice job MS/MM Oy. No mention of ClearBlack or SuperSensitive Touch whereas the 730/735 mentions those features. With luck it's just an oversight in the listing of the specs.

Both clearblack and sstouch included ;)

i expectd a better processor!! and rest all is good

Is that Flipboard I see?! Or are they just messing with us! Lol, Great phone!

Probably just a tease to suggest they are still working on it and that its comming....someday.

So, a Snapdragon 400 it is then...

1GB RAM? 400 processor? Go to hell MS and don't mention this in the same sentence as flagship.

Have you used the Lumia 830 before? Do you know how it runs with Windows Phone 8.1? Keep an open mind until then.

It's called entitled fanboys. They expect a multinational corporation to make a $200 loss on each phone they sell by giving them a Snapdragon 801 and 2 Gb RAM device for $199 or less. They'll probably point to the Moto G. We'll all have a laugh and they'll go back to fairy land.

Its called expecting better gaming performance than the 820. Sadly you're just so mindless you can't understand specifications.

If your concern is gaming then stck to an xBox.

@SAM77 quote: " Its called expecting better gaming performance than the 820. Sadly you're just so mindless you can't understand specifications. " I am pretty sure the people in marketing at MS have estimated correctly the segments of the market they are addresing with each device. If you need "gaming perfomance" you probably should try earning some more and go to where you wanted to be in the first place: high-end devices. Asking for $450 for a ultra-premium device is just .... mindless. And I don't think it's fair to blame MS for your broke-ass-adness.

No, but there are a lot below 200$ phones with the same internals - beside the cam - like Moto G and others, their succesors will make it look even worse. Nobady exspected a S801, they coul have done a special deal on the S600, it's still produced. The S400 is just too weak, especially the GPU is even much slower tahn teh Adreno 225 of the 2 year ol 829. So this is AGAIN (930) no option for all having a 820/920 and won't to upgrade - no way a go from a 920 to this, bad times

Sry, but a better cpu definitely would have been possible. Just look at the nexus 5. It also has an SD800 ... Not to mention that MS is in the position where it should make some loss in order to further promote the platform and gain back a bit of marketshare

Nexus 5 started at $600, NOT at $450.

I highly doubt that. Afaik the Nexus 5 was priced very aggressively!

People are still expecting a "hero" device that will give WP a bump, and be something they can show their friends as something that is clearly best in class. At 399€(with VAT) this phone sadly isn't it (although it doesn't seem to be losing to competition either).

I understand if it was an android but this is a highly optimized OS and runs without lag on older gen and mid current gen. Unfortunately there will always be people that cant see past specs into the real world. My 930 with 800 ain't much better than 920 with s4 as its optimized and efficient at the OS level.

I wouldn't be suprised to find out these guys are paid to be so blind and critical at the same time.

doesnt change the fact that all the foto-features presented at ifa requere 4k video ... which this sorry ass low end soc can not handle. i do not care about ram, internal memory, display resolution, i would not even care about the soc ... if it would work with the placement of the phone ... bottom line is: if you present a phone with an emphasis on camera and a whole host of cool new camera features alongsied it you better make sure those featuers can be available on that phone ... especially if you want to call it an "affordable flagship" ... the 830 never will be able to do any of it because the snapdragon 400 can not handle it, its as simple (and disappointing) as that.

Did I say it will perform poorly? Did I say it will lag? I pointed out to the specs. Compare this with the specs of most flagships or even high-end phones today: you will find 2GB RAM, Snapdragon 800 processor or more. How will new users know how well/poorly it will function without using it? They will go by specs and nothing else. Show me one phone with mediocre specs that has sold well in it's price range.

Irrelevant when the performance of the phone will not suffer at all.

It is totally relevant with respect to sales. So many low end laggy android phones sell well, many Chinese phone makers outsell Nokia despite having terrible devices. If performance was the issue everyone would have bought an iPhone or a WP.

Is the metal band aluminium or stainless steel?

Boo yah, now that you've mentioned what makes 830 special over 730 aside from its 10 MP shooter and bigger display?

Flagship display pic you have there.

The RAM throughput could be just as much or more of a factor than how much memory it has. It wouldn't surprise me if the memory selection is specifically tailored to improve photo performance and the CPU may very well allow for ridiculous battery life without diminishing the end user experience. There are 2 sides to every coin.

If priced at $350 off-contract in Canada, it'll be an autobuy for me.

Yeah alright worse graphical/gaming performance than my 820. Woohoo 4k 930 here I come

How do you figure? Better screen and processor on the 830.

Adreno 225 vs Adreno 305 Go look it up Even better check out the WPC article putting a 635 vs 1020 and see the graphics benchmark.

Those are benchmarks. Can anyone point out, or anyone complained about such a noticeable difference in real world performance to make it unacceptable? I would love if you could provide one of such.

Ask anyone on a 630 if they can run GT Racing 2 smoothly. I bet you the answer will be NO

Most of the people who bought a 630 didn't do it for gaming purposes..Seriously most of your posts is all about how the 830 and now the 630 suck at gaming....Step outside your bubble not everyone buys phones for playing games...

From what I saw it does have 1GB

Was expecting to be like 930 2GB, but whatever will get this phone!!

Does it have clear back display and led or amoled screen???

I though NFC was confirmed for the 830 on stream...

As a T-Mobile costumer hope we get this , love my L635 but want something more powerful. I kno the HTC One M8 for windows is coming in the fall but just want a Lumia.

Snapdragon 400 it's just too funny :'v and dat flipboard tho

I still want a 930/Icon type of phone on AT&T. This is the best so far 5" and under. The S400 is a huge disappointment. I'm willing to pay more for a S800 btw.

To me its a Killer at that Price...:)

Sam.... Any idea if the 830 has the Glance Screen?


During demo of 830 Glance was mentioned

People, don't go crazy over the snapdragon 400, I have it on the 630 and the phone is really fast on every task, only the multitasking is limited by 512MB of RAM. This SOC, coupled with 1GB of RAM, makes this phone a little beast at an affordable price.

The question is future security above a certain price level. For a 630 a S400 is all fine and for normal Apps it's too, but the GPU is already very limited, two years from now it will be anachronistic.

Apps and games requirements are dictated by the phones specs, not the other way around. You can bet that the vast majority of WP market share will come from the low-mid range phones, so developers have to target those specs if they want to earn some money. An example: people often complain about 512MB of RAM on cheap devices, but they don't realise that this force developers to optimize their apps & games to run without wasting resources, and this is beneficial even for high-end devices with more RAM.
If every WP would have a minimum of 1GB of RAM, developers wouldn't care to optimize their apps, so what would happen? Even with 1GB of RAM we would see "resuming..." very often, and people would ask for a 2GB of RAM minimum.

Yeah, don't think they gets it

Re: Kiba85,
Very interesting point. I hope you are right.

Really doubt that, the phon will sill be fast even in 2 years.

I mean from the outset, they mentioned this phone being one that was afforadable, offering falgship levels of innovation. Now, with that said, mention of processors above the Snadragon 400 were nothing but, mere dreams. Also, the display being 720P is also a bonus, considering the lower price points their aiming for could have produced a 480P resoultion screen. Yet, people are complaining (and they do have that right), this is aimed at someone who wants perfromance and features and doesn't want/need a $600-$700 dollar phone their paying monthly on or out of pocket for. The camera alone is better than whats offered by both Apple and Samsung, at the moment (even though I doubt the iPhone 6 will jump the camera imaging aspect up much higher, but there is hope), NFC, wireless charging, removwable battery, swappable cases, etc etc... I mean if I look at this phone, its a worthy upgrade to the Lumia 925 I have. Thats squarely where this phone was marketed and designed for. If they were going after the new iPhone or the next Galaxy phone they would have pushed for Snapdragon 8xx series processors and every bell and whistle. However, the Lumia 930 takes that catergory. Glad to see MS focusing on the middle range and not lost in the race to the top,a s far as specs go. I will say one thing T-Mobile BETTER GET THIS PHONE OR IM DONE WITH THEM!!!

So no Cortana passive listening since its S400?

S400 has the sensor core, so always listening is there.

He demonstrated "Hey Cortana" live on stage using the 830

actually they used a 930 for all the demos - he even mentioned the phone being a 930 right before the cortana demo, but the 830 should support passive listening. they could not have done most of the other (video) demos with the 830 thats the reason i think why they went for the 930 from the start.

Woulda been nice if 830 will support passive listening. If this has sensorcore it might be able to handle it. For me I'll just wait for the next flagship which is most probably during threshold release.

Nah, I'll wait til they release a Lumia 1525 til just whenever. I'm very disappointed, but happy everyone else is happy, so cool. :/

Size: 139.4 x 70.7 x 8.5 (volumetric) mm What does this mean? Don't understand, sorry :o)

139.4mm tall, 70.7mm wide, 8.5mm thick

Don't know who did this but getting a downvote for asking a reasonable question seems harsh, especially if it seems that the voter just didn't get the point ;-) @Zuka_WPC:
That was clear, but what about the "volumetric" hint? It seems it has to do with the thickness of the device. For example the thickness of the Lumia 1520 is stated as "8.7 mm (volume thickness)" on the Nokia-US website. And it's stated as "8.7 mm (average thickness)" (translated from german) on the Nokia-Germany website. So I would suppose that if 8.7 mm is the average thickness of the Lumia 1520 it is thinner on the edge and more that 8.7 mm at the camera. And the same I would suppose for the 8.5 mm of the Lumia 830 - that was the question, explained further...

I see. I'm guessing that measurement is actually the average weighted volume, almost like if it the phones actual volume was melted down and poured, then that water would fill a prism with those dimensions- which is construed to the length and width by priority with the thickness being the variable after the fact. Hope that made sense

the phone has 16 GB internal mem + 128 GB memory expansion .....very cool I think MS should have made the phone rivalling the S5 mini, as the 830 is not too far from it specs with and much and much cheaper. the Galaxy S5 is way far to be compared with, or maybe the meant the mini indeed(Chris said the S5 has a worse the camera than that of the i5s, the original S5 is certainely better the is, so I guess it's the mini.) They should have been more specific if this is the case. The iphone 5S is certainly inferior however Btw, I think the phone is nicely priced, the S5 mini has lower Specs and is more expensive.

Nobody has mentioned the Flipboard tile in the pictures yet? Might this foreshadow an announcement....?

Can someone confirm if this has NFC??? With Nokia removing NFC from some of its series like 630, we can no longer use it for B2B businesses where we require NFC. I Hope this one and 730 has NFC

The 730 spec in WP central mentions NFC The above article does not :(

http://www.nokia.com/in-en/phones/phone/lumia830/?statusCode=OK#ProductA...

I don't know. Its not a very enticing upgrade from my 810.. 1gb of RAM?

The price is ridiculous.. For this money you can buy good android phone and do so much more with it.. MS is crazy with their pricing.. This is why they will be always on the bottom!

Impressive specifications. Can't wait for this one to be release here in Philippines..

5" screen? Dang... I was hoping for the 4.5 the rumours were pointing to... :(

Yep, everything is a wannabe phablet nowadays.

$433 before taxes is too man expensive for a phone with SD400. Should've been $333 max. Even with pureview camera, it is expensive. At this price, at least shouldve bumped gpu to 320/330 and RAM to 1.5/2gb. Oh well... Atleast they did lumia 730 right.

That's MSRP. We'll see what the retail price ends up being. I thought it should be $300. Even if it means Microsoft isn't making any money on that device. At this point they need to move as many as they can to gain market share

That's what's on my mind...they need to offer something that's at an exceptional price to get people switching from their 'comfort zone' (Android and iOS) and try something new.

Why on earth would 830 cost $300 when at launch 820 with less screen, less resolution, less camera cost $450? You think these phones grow on trees?

Why would you compare it to the 820? That device was released TWO years ago. Lots has changed since then. Hardware gets better and cheaper all the time and the 830 isn't using the latest or greatest anything. The are also other considerations, like sales numbers and competition prices. Both are more relevant than the MSRP for a device released two years ago. Like I said, Microsoft should have priced this device so low that they barely make any money on it, just to move devices. Their line up of 530/630/730/830/930 should be priced at $80/$130/$200/$300/$450. These devices will hit these prices soon enough anyway as Lumia values drop very quickly (unlike the iPhone) Yes, it costs money to make these devices, it would cost Microsoft more if WP doesn't sell

Are you sure that the secondary camera Is 5 mpxl ? Team at phone arena says. It's 0.9?

I paid $255 for a moto g earlier in the year and it has the worst camera i've ever come accross and no wireless charging. The 830 is good value for money considering the build quality and ongoing ms support.

Its gonna increase when taxes are included so its not very enticing

They should put unlocked global versions of these devices on DVLUP

My next phone for sure. It's freakin awesome

Awesome yeah , but the 400 and ips LCD with lower ppi than the 730, totally fucked the whole thing

Which one is Lumia Denim again?

It's the name of the firmware. Of WP 8.1 update 1

L830 is nice bt they can do better with front camera

It's a really nice looking phone. However,it's not even close to flagship specs. A snapdragon 400 and 1gb of ram are not flagship specs. They should have at least put a snapdragon 600 and 2 GB.

Definitely getting one of these to complement my 930 and retire old 920. Thinking the green as I have an all black 930. This looks like a superb device. I can forgive the blatant design rip off of 1020 camera as that alloy chassis and matte back plate look just as high end as 930. Snapdragon 400 a definite improvement over an s4 and best of all this will have glance.

This is a $300 USD phone, and that's what it'll be selling for in the US in a couple months. $433? Laughable price point with these specifications.

Does it have Glance screen?

Hopefully this doesn't take forever to be released that is really my biggest worry with this phone

Awesome but it's higher than S4.

Hi Sam, Will the 830 have Passive Cortana activation since it only has Sanpdragon 400 ?
The blog post about 'Hey Cortana !' on WPCentral mentions "Users with smartphones featuring the Snapdragon 80x chipsets can take advantage of the Cortana extension."

I thought at this price and claiming it an 'affordable flagship', Nokia/Microsoft is trying to compete head-to-head with the Nexus 5. I know there must be a difference between the Lumia 930 and the Lumia 830, and I don't expect having a S800 processor, but they should really at least put in a S600 at least to compete in number (that's what some customers do compare) and also to separate it from the Lumia 730. Microsoft, you are trying to get people out of their comfort zone and not to get an Android (Samsung, LG, HTC) and try a Windows Phone.

Apparently yes but what i don't get is that Glance is usually designed for Amoled screens, because Amoled can lighten pixels individually and then glance doesn't kill the battery too fast. But 830 signs the return of the glance screen... on an IPS LCD! which means glance will have to lighten the entire screen to be functional! Good luck with the battery! Thats a non-sense!

Glance is fine on my 920 and my battery life is quite satisfactory...

Nokia were able to implement Glance on the Lumia 920 by selectively activating and backlighting only part (a stripe) of the LCD display and not the entire screen, which resulted in very low battery consumption. So Glance on IPS LCD is possible. Moreover, one option of Glance is to display information upon input from the proximity sensor (let's call it Proximity Glance), and that is definitely a smart feature and works independently from display technology. The Lumia 1520 also has Glance, but I don't know whether it was implemented in the same way as on the 930. I'm more shocked by the lack of Glance on the 930: even if the device lacks display memory, I don't see why providing Proximity Glance should not have been possible.

On 920 and every other lcd panel the backlight is always an fully activated with glance

Right, my bad: I recalled incorrectly. It's not partially on, it's just driven at a very low intensity, so as to only marginally affect battery life: http://allaboutwindowsphone.com/features/item/18191_Nokia_works_a_LCD_mi...

My Lumia 620 with tft screen has glance screen

Sam, PC World states that 830 has 1MP front facing camera. You state 5MP. Could you confirm the actual MP? Thanks!!

I know this is IPS LCD and not AMOLED (sadly), but does it come with Glance Screen like on the 1520?

Seems like a pretty nice phone.. I hope the S400 would not bottleneck it...

Hope is a denial of reality.... Look up the WPC article comparing the 630 to a 1020. The 630 shares the same SOC as the 830 and it gets demolished in gaming and overall by the 1020.

OK, Microsoft has finally made me mad at their purchasing of Nokia with this crap. The "high-end features" idea mentioned in the title is total bull. Even calling this a successor to the 820 is bull. In 2012, when Nokia released the Lumia 810/820/822 as the "affordable high-end" device next to the 920, that phrase really meant something. In the 820, the only legitimate differences between it and the costlier 920 were storage, camera, and the display. The 920 had more internal storage, better camera hardware, and a higher-resolution, higher-quality display. However, the 820 had microSD support to counter the lesser storage. Beyond that, the 820 matched the 920 well. The display size was the same. The SoC was the same in both devices, meaning the same CPU, GPU, and RAM. Even the camera's resolution (8.7 MP) was the same. Wireless charging wasn't built-in, but a cover could change that. So, now we get to 2014, and we're being told that the 830 is a new "affordable high-end" device, and logic would put it as the affordable option to the high-end 930 (which isn't even high-end right now, but that's beside the point). So, this time, what do we get? Instead of the same camera resolution, we get it halved (thoguh the PurView optics exist). Instead of 2 GB of RAM, we get 1 GB, part of the failure to keep the same SoC as the higher-end device. Along with that, we go from a 2.2-GHz Snapdragon 800 to a 1.2-GHz Snapdragon 400. That SoC cut is the big thing. This takes the 830 from an "affordable high-end" device to a low-end one. The thing is clocked slower than the 2-year-old 920 (1.5 GHz to 1.2 GHz). It's hard to find a decent comparison to the 820/920's MSM8960 SoC, but to the best of my ability, I combed through Rightware's Basemark OS II results, in an attempt to find a pair of devices on the same OS and from the same OEM, and the CLOSEST I could get was the Galaxy S III (S4 from the 920) to the Galaxy Grand 2 (possible 400 from the 830, as it's a quad clocked at 1.2 GHz). The S III won 3 of the 5 benchmarks (including the overall score), meaning we could POSSIBLY be getting a device slower than the 830's predecessors, the 820/920. How does any of this mean "high-end?" We slow the phone down, give it more pixels, and we improve the camera. The core of the phone might be inferior to the 2-year-old device it's replacing. How is that justifiable in any universe?

I hate Microsoft , why its 1.2 GHz , at least it should be 1.5 GHz , a quad core 1.2 is better than dual core 1.5 but its trash to be a 1.2 in the 830 they always don't get it right , they solve a problem and then make bigger one , why ? And why the price is so high ? At this features ? , I can get an s5 mini with that , why you chosen SD 400 from the beginning? That should have 600 at least , fuck this !!!! They did it right with 730 , but fucked it with 830

You're so right, i hate Microsoft too... Because of...things, but damn i hate them so much. They clearly don't have a clue on how to do anything! LOL

What a pathetic fanboy response. He knows nothing because he can see that Microsoft threw the cheapest processor into this that they could get away with (and it's sad that they can get away with it)? We're getting a Lumia 630-quality SoC and a camera that might not be significantly better than the one in the 920. Why don't you offer up your enlightening wisdom, since you seem to have some magical secret as to how this thing is something other than a step above the entry-level market?

Spot on mate. Calling it a successor to my 820 is a disgrace.

Great post man ‼ fully agree

im sad its not 2gb ram atleast:(

For 500€ it could,buy another phone

I guess I might (not really, just got my 925 a few months ago) L925, L1020, L1320, Nexus 5, LG G2, Z1, S3, One Mini, One, S4, Z1 Compact all have a better SoC and cost less. Of course, it's always "win some lose some".

I know lots of you are interested in specs but noone wonders how the device works in daily usage. Noone wonders if Microsoft really optimised his OS to make it run well on lower specs. All comments This is JUST a quad core 1.2 Ghz SO it is is bullshit. Maybe some just want to discuss specs of their phones with their friends using android devices. I really think the 830 is a good choice for a daily usage particularly at a great price point. i guess i'll replace my ativ s with this one but i'll wait the WPC review from Daniel Rubino to decide.

Sorry, but what is the point you're making, that we should be happy with dropping from a 2.2-GHz 800 to a 1.2-GHz 400 from the 930 to the 830, when they call this "affordable high-end?" When the 820 was the "affordable high-end" device, it carried the EXACT SAME SoC (cores and clock and GPU and RAM) as the 920, the "flagship" of the group. This is definitely not the case here, where the 830 runs mediocre guts. Oh, and your argument is that you'll wait for the review from the editor of WPCentral? I mean, not to say Daniel's a liar or anything, but what are the odds that we get a review that doesn't call the device a good one? I'll need to see how this thing runs in benchmarks against the 930, and even the 920, before I can trust what we're getting here. Honestly, with the Icon already selling at $100 on Verizon, I don't see how the 830 can justify anything other than free on-contract, and if this thing is sold as free on-contract, you know right away it's not a high-end device, because flagships don't launch at free on-contract, and if it launches at the same price on-contract as the Icon, then it's dead in the water on Verizon for running crap hardware, by comparison. Basically, this is looking like the phone for suckers on AT&T and T-Mobile, who don't want a device with a 6"
display. I mean, honestly...put this thing next to an HTC One M8 for Windows Phone. That's looking like the device it'll compete against on AT&T, and it's running basically half the SoC of that.

First i never said i'm happy whith the drop of cpu clock speed but i still think that specs is just a part of user experience. Sometimes lower specs doesn't mean a phone runs bad especially if the OS gets good optimazation. And i'm not focused on benchmarks. It does make a difference for mobile hardcore gamers and i'm not this kind of people. When the 820 was released it was just a 480*800 that's why i was reluctant to buy it now it's 720 p display and pureview, and it should fits perfect for me, i just wait the full review of the device.

You don't get that they ALREADY know how it will perform in real day to day usage... These are some of the brightest minds you could ever find on the internet. And they don't even complain a bit

Nice but i dont have 330€ to waste.. :(

Always Microsoft fucks it , the difference. Between the 730 and 830 , is just the camera , why its priced 150$ more ? The 730 has amoled display with better ppi , always destroys it ......

The Nokia Lumia 830 ticks every single box on my upgrade wish-list. As soon as it comes to the UK it's mine. Can't wait!

It does, really? It's basically the 820 with a better camera and display resolution, and it might just be coming at the expense of a slower SoC inside. What are you using right now that that 830 is an across-the-board upgrade, and is the vastly-superior 930 out of your price range?

I'm using an 820. And yes, the 930 is out of my price range. I wanted a better camera and a bigger (5") screen and this gives both. I also wanted glance screen, a removable battery and SD card support (which the 930 doesn't have). I've checked the chip specs out - S4 against S400 quad core and the graphics performance is slightly better. It'll run the Windows Phone OS just fine so I don't see what all the fuss is about at the price point. I've gone from 800 to 820 and this 830 is a natural successor. To my mind, anyway. Hence, can't wait.

You obviously didn't understand the specs to spout that nonsense.

It's a priviledge to meet a smartphone guru. Sam 77, you obviously know so much more than me...so tell me where am I going wrong? Cheers.

Don't mind him. He's just employed to show up on forums an trash competition.

I'd rather go for 730, which is the same with better screen. Or Note 3, should be on sale soon. Or simply 1+1. Why should I buy Nokia? Now it's even worse than before the buyout. Every single announced phone lacks something important.

You are right. You are obviously not Nokia material. Go to samsung!

Is that flipboard app in the corner?

Then Flipboard is coming to WP finally... :)

For which US carriers? Such a vague announcement. Nothing confirmed as usual. That's why I love what HTC did. Announced for a known US carrier. Available fast. Almost next day fast. Other carriers jump on board. What did we learn here today?

Anybody notice the flipboard tile on the render of the phone... I don't think the app has come yet... Has it been announced or something

Wow wonder what phone my area well get this or the 5mp one

lots of spec fanboys in the comments :P and everyone is demanding higher specs for the same price just to show it off . there are some chinese OEMs with devices with octa cores and 3 gb of RAM ...go get those i have the 925 btw with dual core and 1 gb RAM and it's smouth as shite

Lots of muppets that cant build their own PCs so specs and benchmarks don't make sense to you because you have no idea. Question is how far up MS ass are you fanboy????

since windows 3.1 :P i bet you can't tell the difference between snapdragon 400,600,800

The funny thing is the difference between the 630 and 1020 is not that big when one ha 2gb and the other 512mb. The CPU does not seem slower at all. In terms of performance the 830 will have no problems. The spcs are not everything when the devices performance is not affected.

Alas, there wont be any dearth of size queens :) Its funny how passionately people can diss a device without even first trying it out :)

Which proves they have a special interest in thrashing it!

I have a 820 and iam guite happy with it(except battery).I was eager to see the new 830 and now iam dissapointed.5'' screen kai s400 is a no no for me.Maybe i ll go to a 730 but i will wait to see kai touch up close first.

I love my L925 but has let me down in many occasions and forced me to uninstall apps, delete music and videos due to limited space.
830 looks like the perfect solution with mSD, wireless charging and removable battery.

I get that these are low end devices, but I've seen nothing impressive on the Lumia WP front in terms of hardware, coming later this year. The Note 4 does look pretty nice though.

Na. Not for me. I need a galaxy note 4 and iPhone 6 competitor.

I agree but you'll admit it's not the same price at all. Right?

I have the 1520. It's like if you have the 820, you want upgrade to 830 etc. So i would rather have that note 4 killer from MS. I don't think it'll happen this year and it's a good thing, maybe. I'm due for upgrade Dec. The question is though, will MS really put out a true"phablet"? (see GS4).

Is there going to be anything for high end

Flagship, my anything-below-the-belt! They call it a flagship and then gimp it with that middle of the road processor and that highly curtailed sensor. No boasting rights against the likes of Xperia Z3 Compact and those compact versions of the hTC One. Not impressed, just as I'm not with Maroon 5's latest album,V. Meh.

Maybe you should read again the article, take your time, all of it

Maybe you should stop defending Microsoft's poor spec choices.

....only to confirm that it's overpriced, given its hardware.

I share your thoughts on that.

The design of the Lumia 830 is similar to that of the Lumia 930, but it is thinner and lighter. The Lumia 930 is 9.8 mm thin, while the Lumia 830 comes in a little slimmer at 8.5 mm. The Lumia 830 is even slimmer than the original Lumia 820 (9.9 mm).

Yes and 830 is TALLER !!! then 930 ... i presonaly go to 930...

I love this phone already but the down side for is its IPS LCD. OLED is my prefered choice

They shud make a 835 with the same design, but 5mp front camera. Thatd be epiic!

Where is Flipboard app in WP Store??? ... It's in Lumia 830 this screenshot everywhere...!!

So is this it, is there not going to be a surprise flagship phone announcement?

1 GB, S400? Lol. No thanks.

Sigh only a SD400? Well I guess it's the 1520 for me then

Will it support wireless charging OTB?

Will the 830 be able to use the "hey Cortana" ?

I am disappointed. I own a Lumia 920, and I was looking to step up to 1080p with my next phone, not stay at the same resolution. It looks like the Lumia Icon is in my future.

Has anyone seen that there is a flipboard tile whithin the advertise ?!?!?!

I came for the entitled cries and moans about the SD400/1GB. I was not disappointed.

Secondary camera is just 1 mp???? Wow...just wow...

I know. This is supposed to be the 830.

I had settled on getting this phone, but not now. 1 GB RAM is disappointing, and 5" is just too big for me.

waiting for AT&T to announce their crippled version in 3,2,1....

I can't imagine it being more crippled.

This is a mid range phone and an excellent upgrade from the 820, which it succeeds. The only spec it doesn't go up on is graphics and having used a 520 (which uses the same chip), it isn't that bad for casual gaming. If you are looking to replace a flagship (920), you get another flagship. If you want to play top end games, you get a top end phone. This is an excellent high mid range. It has a better processor, screen, and camera than what it succeeds, the 820. For mobile gaming my Vita and 3DS are orders better anyway.

Hey Cortana.. I mean Sam.. Lol!
Please tell me that the "1MP" front camera thing is a typo?

i want a gray or maroon lumia! green and orange looks ugly. :( anyway, im torn between 730 & 830. both looks good.

As a 820 owner been waiting in anticipation for the 830, which on most parts ticks all the right boxes except the soc. I don't know about other lumia owners but it always seems with the exception of one or two instances that Nokia/MS always leaves out, or makes a fundamental compromise/flaw on each handset. For example no sd card support on the 930, 925 etc, 512mb ram e.g. 630, to now the soc on 830, and finally no camera button on the new 730. I would be interested in the decision making process the MS design teams go through when putting these phones together both individually and across the lumia range. Maybe this could be something wpcentral can pick up as a future article. Moving back to the 830 I'm going to wait for the reviews and benchmarks to come in, along with how the contract pricing is going to pan out in the UK before making a decision.

Its always the case ..including the OS. Its kinda frustrating... But 730 seems to be at the sweet spot

I agree with you, except on the 512MB on 630, but 512 on 720 was murder..

money point should be low around $310

Waste of money for this phone not value for money, XIOMI seems to be a better option for me bcz xiomi redmi s1 specs is as follow
1.6 GHz quad core snapdragon 400
1 GB ram
8 gb internal, 4.7 inch 720p display, 2000 mah battery, 8mp Sony cmos sensor with 6 plastic lenses, 2mp front cam, dragontrail 3 glass and it just cost €80/100 USD, then why should I buy this shity piece from Microsoft

You have to grow up. I thought the same some time ago "why shouldn't I buy a cheap chinese tablet instead of a brand name one?". Well...

The biggest criticism people seem to level at the 830 is its poor gaming performance. Since I don't game, that is a non factor for me. On every other spec, it seems to outshine my L925 especially if it has qi charging built in. I could justify buying this if it ever comes to T-Mobile.

This is my major complaint with most of these comments too. I have a 920 and 520. The casual game performance and day to day use of my 520 is very good, the limitation being the 512MB RAM rather than the processor. The 830 will be an excellent phone that isn't meant for high end games, not a problem for a number of people. I use my phone for a lot, but for high end gaming I'll grab my Vita which puts any phone to shame.

Im pretty sure I just saw the Flipboard app featured on one of the 830's that pocketnow was reviewing. Could it be comming with the 830 release!?

Disappointed that there will not be a high end Nokia/Microsoft phone for the fall. This is a nice device if midrange is what you want though.

Verizon Exclusive and no 930 in the USA.

After all those amazing specs, you come with 1mp front camera. Why on earth would you do that, why? -.-

Wow. Cant wait to see the 1520 successor. This 830 is great though. Seems better than the 930

This is going to struggle in the market alongside the Lumia 730. Same processor, same RAM, same screen res (and 4.7 inch is easily enough).

:'( no flagship... I'm desperate for a new phone... and I see no hope on the horizon... sreiously thinking about switching platforms....

That's pity, there is no Dual Sim LTE version. For me it is a L830 deal - breaker.

I think Lumia 730 is better option compared to Lumia 830.

No Amoled display? I don't think IPS technology over OLED is a good trade off, but the overall worth the upgrade.

Would've been The Perfect Phone with a Snapdragon 60x or 80x, now it's just a 'meh' :( The Icon/930 is too bulky and is missing Glance. The HTC One M8 for Windows has a crappy camera. Looks like I'll be holding on to my 925 for a while longer...

Totally agree with that! No high end device at/under 5" without redhibitory concession to replace my 925. 930 bulky without glance and withoud SD, 830 with a crappy processor and front cam, M8 with a crappy camera and without cam button... I really wanted to replace my 925 but impossible right now, so looking at the Z3 Compact which would be my dream if a WP version exist...

I have an L925 and I see this as an upgrade. Pureview camera and an SD card pretty much makes any Windows phone better than Android or iOS.

People wonder why the platform does so bad. The phone is missing one key thing and its a deal breaker. lol No one phone offers everything. You cant possibly get everything.

True coz there is no choice like android with many manufacturers competing to add or substract what you want or not want.. Iphones are tad costly but they generally stick to the proper tick boxes. At the price point of 433 dollars plus tax they could have done something better with the processor, ram and FFC.

Speaking of choice, the complaints against this phone so far are really frivolous. For every complaint made here, there is a Windows Phone that specifically covers that area. What is the point of incessantly bemoaning what isn't here?

processor needed to be a snapdragon 610 and 720p for a 5" display seems low by 2014 standards, agreed since it's a Nokia phone, the display itself should be good.

720p was a given with the stupid choice to go for snapdragon 400 ... this low end soc does not support any higher resolution on the native display ...

For me if Nokia/Microsoft had asked what the next version of the 820 should be then this would be it. Ok I'm not great on phone stats but a 1.4 quad core processor should be a match for a 1.5 dual core processor. Unless I read the specs wrong about the processor. I love my 820 can't wait to compare the 830

This phone looks awesome. Still not a 920 successor tho, is there not going to be one before the holiday season? Im due for my upgrade and I guess Ill check out the Htc One M8 but Id like to stay with Nokia

Well this seems like a nice upgrade from my Lumia 520. The only "problem" I see is that it's using a Snapdragon 400 and not a 600 like I was expecting it to, but it won't be a deal breaker. Considering that my 520 runs perfectly fine with it's dated 1GHz S4 chip, this should run rings around it. Also I RARELY game on my phone, and I mean rarely. The only game I play on my phone is some really old Pool game from the WP7 days, and I only play it when I need time to kill. I have a PC, a Wii U & a 3DS XL to game on, so I could care less about GPU performance with this phone. With the display, I actually prefer 720p displays to 1080p displays for one reason, and that's the ability to choose two or three columns of tiles on the Starts screen. I really dislike the three column layout on phones with 1080p displays, it seems way too cluttered in my opinion. I'm hoping the 830 will have this opinion, I guess I'm kind of an "old school" Windows Phone user. I was looking at the 730 earlier and while I love the design the 830 is a much nicer fit since it's got more legacy features, such as capacitive nav keys, a dedicated camera button and a display that doesn't force you to use the three column layout like the 930.

Is it possible to ask MS reps will AT&T strip the wireless charging?

So what type of wireless charging?

Really wanted a snapdragon 800.

So... will the Flipboard app be finally released? (as seen in that start screen?)

This will be my second phone until the flagship drops next year. For those of you complaining duly noted however that's your opinion what you are entitled to. I need to replace my 920 and this is a good upgrade over that. Until the mythical 1525 drops this will do.

Everything is almost perfect. Well designed with decent specs. If only it comes with 4,3" AMOLED screen or less, I'll dump my beautiful 925 in a heartbeat. But for now I have to say no :(

Nokia should understand the market ... They should give same hardware as of android at same price.. Specs are not upto marks ...

After my good experience with 820 I can look up for 830 :)

Guess no one cares about high end lumias anymore all these cheap phones makes my head hurt! I want high end Lumia not a 830 or 730! 2014 and people still buying 720p phones smh

1030s and 1530s probably end of year or sometime next year, just give it time.

Can't wait to see how the camera performs

Did anyone notice the Flipboard app or am i seeing things? if it is then do we know when it will be coming to Wph?

While 830 seems like a great phone, and I'm assuming it'll end up being $400 on Amazon, maybe I'd be better with a new 920. It's a great phone, better than the 830 in several aspects (CPU, screen) and it's just a bit thicker/heavier. I just cracked my 920's screen (though it's still perfectly usable, just annoying). If I can't fix it myself, I might just aswell buy a new 920 that'll cost me $200 instead of paying double just for the sake of having a new 830 model.

Anyone noticed the flipboard tiles?
Does it mean flipboard for WP is coming real soon?

I'll probably get the 1520.3 first, about 480$ unlocked average online, not too much of a diff. But id loose removable battery. I'll think about it.

Does the 830 come with dedicated camera button ?

Yes, look carefully at the photo, it's there thankfully.

This is what I gather for those of us in the states: This is a great upgrade for those of us with the 820 here, as it has a slimmer package, Windows Phone 8.1, with support for GSM/LTE bands, meaning this will likely get ported over to AT&T and most-likely T-Mobile. Don't hold me to that, but yes, it doesn't support CDMA services like Sprint or Verizon. However, Big Red came out with its own variant of the device at the time, the 822, so don't give up hope yet if you're on those two carriers. Also, VZW launched VoLTE recently, of which it supports band 9; this phone also doesn't support that band, so it will need a different remnant of the phone. (Disclaimer: This is all just what I see, and it could be wrong, so don't hold me to it.) All of this being said? GO MICROSOFT!! Time to run the guns! #MoreLumia!!!

Waiting for the news that it will be carrier exclusive in the US and we'll end up with another Icon or 1520, missing features compared to the global model and/or available only to those who happen to be on that carrier.

They put an OLED screen in the 730 and an LCD in the 830. Should've been the other way around, or preferably OLED in both.

Voting you down was a mistake. I totally agree with you

No support for T-mobile bands (AWS)...

That is a pretty nice now range phone, although I don't know about high end specs. If Microsoft can give us a 1030 by January, I'll be a happy man.

Has anyone else noticed that on these renderings, Word, Excel and PowerPoint are pinned to the start screen separately? Not sure about Lumia Denim or WP 8.1.1, but I've tried but not found a way to pin them separately.... If there's a way it would be interesting to know it. Personally, I don't see any use to it, but hey, good to know what is possible....

What kind of screen does it have? LCD? LED? OLED? AMOLED? Will Glance Screen be able to work on it? Is it Verizon compatible?

So why didn't it get the Selfie cam as well? I would think that feature would be on all the new phones as you go up the model range. 730 seems like the better buy for most.

I am a bit disappointed by this device as well. Was hoping for little smaller display (as a L820 owner) and decent specs (as a successor to L820 would deserve). The only things I Iike about L830 is the 10MP PureView camera, slimmer design, better battery, microSD card slot and Glance screen. What I don't like about this phone is little too big screen (for me at least), IPS LCD instead of OLED (I never saw L1520 screen but the pictures of L830 just released on WPC clearly show how the brighter screen pops out from the black frame around it), not too exciting CPU/GPU (I believe display with this resolution and PureView camera could would deserve little more CPU/GPU muscle). When I would be buying new phone now I would rather go for Lumia 930 which is just 40 EUR more expensive in my country. It would give me better screen, more power (always good if you tend to keep new phone for at least 2 years) in almost the same form factor (just a little bit thicker) and I could even live with the 32 GB storage limitation (still have 17 GB free in my L820 with 32GB card inside). If no new PureView Lumia with better spec (and smaller or at least not bigger OLED screen) is announced in next 6 months then L930 will be way to go for me.

Would this be worth upgrading from The 925?

Get me a 940!!! :( I want the 920 with microSD. That's all... is that so hard?

Really like the 830, and decent price IMO, great job Microsoft! But with the announcement of passive activation for Cortana only with Snapdragon 800, i would like to see an upgraded 930 with Glance screen and microSD. ideally a removable battery/cover keeping the wireless charging. it'd be a more expansive device obviously; maybe a 1030? ;) Last, i don't need a selfie camera type but once capable of 1080p for skype would be appreciated as well Still enjoyed the two announced phones :)

You have to press a button to activate Google Now or have the app open. Most Android phones do not have passive listening. It's a giant battery drain.

Waiting for 935 or 1030 with high specs 5" inch full hd .. Micro sd .. Front 5 mp with flash.. Back 30 / 50 mp with xenon.. Built in hdr

This is the one I have been waiting for. I have been holding on to my 810 waiting for something with just the right amount of everything for me. Glance is one of my favorite features on Lumia, and 930 doesn't have that or SD card support. 1520 has everything I want in a Lumia, but I can't imagine carrying that giant thing around. I can't wait to be able to buy this phone. The only thing that makes me just a little sad is that it doesn't sport an AMOLED screen like my 810. I'm just really freaking excited to be pressented with this option in the lineup. And all of you guys complaining about that chip, you must have been departed from Android for quite a while. When I mess around with my wife's S4, I get so frustrated with the lag, crashes, and overall unrefined feeling of the OS.

Microsoft calls it a flagship phone.!! then specs are not good enough. Same old 1gb Ram Snapdragon 400. And I was expecting a 13mp Primary and 3.2mp front cam. I cant see a major upgrade from L820 Not worth the money. Thught of upgrading my L720 to L830. Better to back away

Wonder how the phones like 920, 1020, 928 etc will perform with the new lumia camera app? As the speed improvements are insane :P, for a "affordable flagship" this looks really tempting! Some are no doubt going to whinge about the processor in the 830... silly numpties, windows phone doesn't need uber end specs to run smoothly unlike android prior to kitkat; never the less high end androids to suffer from micro stutter i.e the GS5. After using the GS5 for a few days, the more I used it to more I noticed it - My older bro was trying to convince me to get a GS5 for my upgrade lol....

$430 seems a bit overpriced for those specs, especially considering what a Google Nexus is going for. You can get a used (but good condition) iPhone 5s at that price as well. I just don't see this being competitive at that price with those specs. Camera is nice, but that Adreno chip really holds this phone back.

Will AT&T carry this phone? When does MS say this phone will be available in stores to purchase?

Affordable but not high end .. :(.
Seems like I have to wait with my L820 for another year..! Not at all future ready fone.
And over this freaking Microsoft pulled off the launch of 930 from India. Big let down.

Ram is bad, processor is bad. This really is not the true successor of 820. I know because I own one. I was expecting a downgrade on this phone after cancellation of McLaren, sadly, that turned out to be true. God, this is going to suck with MS.

Looks like I'm waiting until next year...I refuse to get a phone with a Snapdragon 400 and a screen resolution lower than what I already have.

Well maybe the 1040 will happen soon...

If the 400 processor shows no noticeable difference for tasks other than gaming and leads to really excellent battery life, I might be in. This does look like a great phone, but like many others I was looking for a 920 replacement. This may very well be that phone, but I'll have to wait and see for myself.

I don't know much about processors, but is the one in the Lumia 830 better or worse than the one in the Lumia 925 (Qualcomm MSM8960 Snapdragon S4)? I currently own a 925, but I'm not sure if going to the 830 will be an upgrade or downgrade

worse ... the processor actually is even slower than the dual-core of the 920 in many aspects ... windowsphone is very efficient though so you will not have problems using the system at all, there will not be any stuttering. still it was an idiotic decision to put this soc in, it is incapable of recording 4k videos so all the new features they showed off at ifa, including fetching a still frame form a 4k video and converting it to a 8 megapixel picture, will never come to the 830 ... i for one was waiting for an upgrade to my 920 ... this phone definitely is NOT that upgrade.

Is there any word on an FM Radio? I've really been missing this feature on my 810.

Sweet! Guess what's NOT coming to AT&T unless they gut the wireless charging! :'D

So at this point the 830 is an upgrade to my 925? Or am I wrong?

Am I right that at this time...this is an upgrade from my 925 specs???

Wish this had the S600 and 2mp ff cam... Would have replaced my 920 with it. Now I still don't have a viable upgrade on AT&T.

You guys thinks this phone is a step Dow from the 1520? If so what would be a good upgrade on att?

Wow, I'm pleasantly shocked that this phone actually has a microSD slot! That's awesome!

Compelling offerings. Should expand the market for Windows Phones. However, VERY disappointed that a Lumia 1525 was not announced.

It has everything I want. I can't wait to upgrade to this from my 920!

How does this compare to the icon, 930, and 1520

I'm underwhelmed. I like the design, but the specs kill this thing for me. I don't want an affordable pseudo-flagship, I want an actual flagship Lumia. I'd rather invest an extra couple of hundred dollars and still be using the same phone very happily two years later (like I am with my L920, Ol' Red). I'm hoping for the 1030 to be announced in the next couple of months. Until then, me and Ol' Red will keep on keepin' on.

Is this device taller than the 930/Icon??

Lol wow nice flag ship it just bought a note 3 from Craigslist no problems for $400 heck you can buy 1520 used on ebay for 300. Sad cause my 1520 screen cracked and wouldn't be able to get even 200 bucks for it. Lol guess ms just wants other ohms to make high end phones. Sony we need you. Posted via the Windows Phone Central App for Android

Looks good but I'm not going to downgrade my 1020 for this. I'm still waiting for a 1030... Please Microsoft Posted via Windows Phone Central App

No offence guys but Flipboard is kinda like, I don't know, a not very smart way to read your news? You flip for every news whereas with news reader or tweeter you have maybe 5-6 headlines and short descriptions on every page. You flip once and you are at the next 6 news whereas with Flipboard you flip 6 times for the same result. Sliding your finger on the screen was "the shit" back in 2007 but today it is kinda... outdated... my 2c..

To the douchebag who only mentions gaming, it does other thing's and if it doesn't work for you then fine don't say anything and move on, if u care about gaming go buy a ps4 or mobile gaming device and shut up. It's not a gaming phone, surprised your simple mind would have thought it would have

I am just at a loss here, I really am. There is not a single thing about this phone that says "affordable" ($400) nor "flagship" (SD400). Seriously, I love Windows Phone as much as the next fanboy, but god damn, get real. This phone is already obsolete out of the box, being far eclipsed by hardware on other platforms. So that leads to the software segment then, if Windows Phone is that amazing and runs so smooth, why bother having a phone over $400? Why not just slap a 10MP camera on a 635 and call it a day?

It's not that hard. First of all, the L830 wasn't designed to be a literal flagship. That's just a tagline. Don't read too much into it. Too many people are using that as the basis of their argument. These phones are likely to be competitors to the Lumia 830: iPhone 5c (16GB) - $549 unlocked with dual core (1.3?) A6 chip and PowerVR SGX543MP2 GPU New Moto X (16GB) - $500 unlocked with quad core (2.5) S801 and Adreno 330 GPU New Moto G (16GB) - $200 unlocked with quad core (1.2) S400 (no LTE) and Adreno 305 GPU Nexus 5 (16GB) - $349 unlocked with quad core (2.3) S800 and Adreno 330 GPU New Lumia 830 (16GB) - $400 unlocked with quad core (1.2) S400 and Adreno 305 GPU You are confused because you are buying into the hype. Think about it. The Moto G is Motorola's best selling smartphone to date (according to Motorala). They feel confident putting an Adreno 305 GPU into a far more robust gaming ecosystem than WP8 has. They don't seem to be worried and neither should you or anybody else. The Moto G is a good example of a phone using the S400 SoC that costs half as much. But is anybody looking at what is not included for that price? There is no LTE on that device nor does it have anything as capable as the Pureview camera. Clearly the Nexus 5 has a more advanced SoC than the L830, but still, the 830 has superior hardware in the camera and it includes an SD card which the Nexus does not. This isn't some side note feature, Motorola added the SD card to the new Moto G because it was a consistently requested feature. Quite frankly, a Pureview camera and limited storage space don't mix. A big part of capturing moments is having space to capture moments on. People are fixating on one feature and claiming it's doom's day. 'The grass is always greener on the other side' is pretty much what all these arguments boil down to. The point of the Lumia 830 is to provide as much of a high end experience on a mid-tier phone and with the exception of passive voice activation with Cortana, it seems to be doing that well. Although I haven't heard whether or not the L830 Pureview camera will be able to snap RAW images yet...

however, the 830 was presented as an affordable flagship and there was specific emphasis on the camera. they used half the presentation to show off the new 4k video features and still capture from those vids ... but they had to do it on a 930 because their "affordable flagship" comes with a low-end processor that can not handle video above 1080p. thats where i have to call it a major fail ... the price point is another one, it is extremely overpriced. dont get me wrong the phone is a nice concept, but for an 800 series it is way to low in the specs. this is a 700 series phone, someone just slapped the wrong number on it.

You're actually proving my point. The fact that the 830 doesn't support 4K on that SoC just proves that this is not the Windows Phone flagship and that it wasn't intended to be. This phone supports every Windows Phone feature that can be supported on the mid tier hardware it sports. The way people are reacting, you'd think that the 830 was the only new phone using this SoC, which it is not. I just laid out the prices of all the phones that are likely to compete with the 830 and the 830 is the cheapest of the bunch. The only phone cheaper that the 830 is the one that leaves off important features more so than the 830 does. Most of the arguments against the 830 fail simply because they are saying either: The 830 should have all the high end parts for less than half the price of a high end phone (FAIL) The 830 fails because they didn't design the mid tier line up exactly as I thought is should have been (FAIL) The fact that the 830 could have had a lower price does not mean that the device is not priced fairly.The Qi wireless charging, the LTE capabilities and the Pureview Camera experience are all premium features that deserve an increease in the margin for this phone, especially when you realize that the phone is still cheaper than it's major competion and far more capable than any phone less expensive.

Does this phone sports Puremotion HD+?

I wonder why people are cribbing about specification of this phone. I am only unhappy with the pricing. Microsoft is not the market leader. It has to svasth share from others. For that it must price really aggressively. €330 is nowhere near aggressive pricing. They will increase sales but not market share with such pricing

Undercutting prices alone is not the end all and be all of advancement. Apple dominates the market with the most expensive products available in most cases. Microsoft changed the game by providing an enhanced experience at the lower tiers. Before Microsoft, iPhones were burdensome purchases and Androids were horridly laggy on the lower tier. Google was forced to make optimazations to Android so it would provide an experience equal to Windows phone on lower specced hardware. Apple just re-released previous tech in a less expensive shell. Windows has already won the battle of as far as OS experience on the spectrum of available hardware to the point where it really doesn't matter what SoC it runs on Windows Phone still runs good. Performance in games is really the fault/concern of the game developers. The point of the Lumia 830 is to say that Windows Phones mimic the High End experience more so than competitors with lower specced hardware. Every major flagship has a 'mini' version that usually runs on a Snapdragon 400 chip. How does the OS experience change when going from the mini version to the flagship? The Lumia 830 is trying to be the phone that says 'not much'. Usually the first place mid tier devices compromise is the rear shooter. Microsoft did no such thing with this phone. They are trying to establish that no matter what tier you enter into the Windows Phone ecosystem on, you get a similar experience.

snapdragon 400 - and there goes a great chance to actually make an affordable flagship phone. sorry but it is plain stupid to put this soc into that phone. the current 830 would have been better as a 738 (at the same pricetag of the other 73x phones. microsoft gave an hour long presentation showing off 4k video and the amazing capability to fetch a photo from a short clip of 4k video. the 830 with a 10 megapixel pureview camera would be outright perfect for exactly that and they hype the camera as a major feature ... so why oh WHY for heavens sake did they put a chip into the phone that can not handle 4k video?! a simple upgrade to snapdragon 800 - and a bit more punch in the powerpack to make up for the higher demands of the soc - and this would actually have been the phone it was meant (and marketed) to be. with this single change the pricetag attached would almost have been justified. the way it is now, the 830 is a 730 minus the good front camera plus a better back camera. it does not justify a pricetag above €200. i am extremely disappointed with microsoft/nokia, this phone is low mid-range at best and far from being close to high end. in its current state it wil fail miserably unless the price drops by about 50%.

The Lumia 830 was not marketed as a flagship contender. It was marketed as an 'affordable flagship'. This is a mid tier phone. As it was intended to be. If you thought otherwise you weren't paying attention to the context of the presentation as you were fixating on specific content. When that content is separated from its surrounding context, it allows you to come to your skewed conclusions. The 830 is cheaper than every phone competing in its class. There are no cheaper phones that excel in all the areas that the 830 does. Period.

where did i say flagship contender? i said affordable flagship, which is exactly what the 830 is marketed as, so dont try to sugarcoat this. even a midrange phone does not come with a low end processor like the snapdragon 400 today a phone with focus on photo and video should be able to service the current gimmicks, this one does not i do own a 920 for a phone and a surface 2 as my tablet, so i can reasonably say i am a bit of a fan of microsofts products but here they simply messed up. the 820 was the 920 in terms of processing and imaging it had less storage, less display resolution and lacked a few gimmicks. the 830 should have been the same to fill the role it IS marketed for but as it is not it can not fill any of the shoes put in front of it. it is neither an "affordable flagship", nor a nice current foto and video phone. it is a misdesign that breaks with its soc and that just is a fact, no matter how much people try to talk their way out of this. the 7xx series was positioned as lower midrange, the 8xx the upper midrange/lower highend. currently we have 730,735 and 830 sitting in lower midrange, the spot of upper midrange is not covered at all (exept for the unreasonable pricing of the 830 that is).

You have a strong opinion that isn't backed up by facts. There is no sugar coating necessary. You're exaggerating and ignoring facts. It also seems you don't know what else is on the market or what they cost. Lumia 830 £330 HTC One Mini 2 £360 Samsung Galaxy S5 Mini £389.99 LG G3 Beat £350 Every one of those phones are new and they all use the Snapdragon 400 processor. The Lumia is the least expensive among them and has better overall features. That is what a simple Google search of phones that compete with the Lumia 830 came up with. I suppose you think you have a list of phones that use the S400 and cost less than the L830 but offer more features, but I seriously doubt it. Did you even know about the other phones I just mentioned? The Lumia 830 edges them all out and cost less. The MSRP on all the phones are known but the prices that they will cost are as yet unknown in their individual markets. You don't have enough information to call this phone overpriced and the information you do have available clearly shows the Lumia 830 to be the lowest priced and arguably best specced of them all.

Is the metal band aluminium or stainless steel?
Windows Central Newsletter
Thank you for signing up to Windows Central. You will receive a verification email shortly.
There was a problem. Please refresh the page and try again.