Lumia Denim updates rolling out to more UK phones including the unlocked 1520 [update: Australia too!]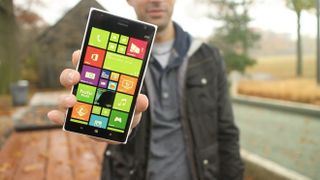 Update: It looks like (opens in new tab) Australian country variants of both the Lumia 930 and 1520 have snagged some Denim as well! (cheers, Neil and Craig!)
Original Story: The long rollout for the Lumia Denim firmware update continues as Microsoft's support page has confirmed it is now available on more devices in the UK. Specifically, O2 owners of the Lumia 635, Lumia 930 and Lumia 1520 can now download Denim, along with owners of the unlocked country variant for the 1520.
Once updated, owners of supported phones should be able to use the new Lumia Camera 5.0 app with 4K video, Rich Capture, and faster startup times, along other many new features. As always, it may take a few days for the over-the-air Denim update to reach all of the devices.
Source: Microsoft (opens in new tab)
Thanks to the many folks that tipped us!
Windows Central Newsletter
Get the best of Windows Central in your inbox, every day!
Does this include 1520.3?

The 1520.3 is the country varient or unlocked version. Just an helpful FYI

The UK variant unlocked is the RM-937 and the American variant is the RM-938

I have an unlocked RM-937_eu_euro1_231.
I uninstalled the "Preview for Developers" app and now my phone has found an update.
Installing now, keeping my fingers crossed it is Denim.

Meanwhile my 1520.3 from newegg is impatiently waiting. Hey during the cyan wait we tweeted to a microsoft account and got the update within hrs, what was that Twitter account again?

@BadGuy, I'm in the same boat. Rm-938 from Newegg.com in the states.

Same here, 1520.3 from B&H photo.

Just downloaded onto my GB-CV 1520, waiting for the install to finish. Was availible last night, but knowing how long it takes, left it till this morning.

Hey at least the updates are rolling, slowly but surely

Hey Cortana included too....

Lumia Camera 5 ! I am on Denim, in UK, but the App store only list the Lumia Camera app on my phone as 4.9 !!
What gives. Anyone in the UK successfulyl running 5.0 ?

yes i'm on O2 with a country variant lumia 930 and my lumia camera is 5.0.2.42! follow this link and scan the QR code to download camera 5.0 http://www.microsoft.com/en-gb/mobile/denim-software-update/

Thanks. Maybe its phone specific. My L735 is on 4.9!

http://www.windowsphone.com/en-us/store/app/lumia-camera/2d7e7fd6-2942-4d77-9842-389c3f62b14d This is the link for Lumia camera 5.

Thanks Ahmed, but when it takes me from there to the UK store it reverts back to 4.9!

Well, I'm waiting for them to get started on the Lumia 1020. I haven't got a Cortana for a long time.

Not relevant I'm waiting for W10 -.-

Then why comment at all? Where is the relevance to the post in your comment? I don't own a 1520 or live in the UK. But this is good news for the platform. So I'm happy to see the updates rolling out globally.

What's not relevant is iPhones and Androids. Ill say I want Windows 10 on every article every day for the rest of my life. Who really actually cares

will you say that you want Win10 even at the release of the future Win11 or whatever they're gonna call it?

Only if I switch to Verizon.

You are insane. Think how you want but W10 isn't going to save the Microsoft mobile platform. Android and iOS own this and there is no way Microsoft is going to put out a product that even remotely takes the least bit of market share from Android/iOS. This is my opinion but really folks, use your brain and not your heart here. I own a 1520 and have used Microsoft mobile platforms since the Palm Treo so no troll here however, I also own a Note 4. I haven't even turned the 1520 on in over two months because of the far inferiority to the Note 4.

And you're a complete brain dead moron. One of the few that is still holding on for dear life that Microsoft and it's mobile Windows platform gains another 1% market share to bring them up to what, 4% total. And you probably also are one of the loyalists that even though in your heart you know the app gap and quality of apps is real life, you keep thinking in your head that it's getting better but in reality, it's getting worse. Microsoft, too little far too late. You loyalists are hilarious. Like I said before, I was one but now, I live in the real world, not some fantasy one.

For me (an o2 customer with a Lumia 930 awaiting denim) it's very relevant and important.

How does your single experience make the news not relevant? I would say it is more likely that you are not relevant to the news and therefore just should have moved on instead.

Ummmm this is firmware.... So, why wouldn't you want your device running the latest firmware before installing the W10 preview....
..........
And, this is just a preview, which doesn't have the latest firmware that's made for W10... You won't get that until Summer❗ So, Denim is absolutely necessary to have before you get the preview... If you want the best possible experience....

I already have denim and there's no need to post hundreds of articles about denim's update on every device of every country.

Well, some people don't, and WC is trying to help more people get it by making them aware that it's available... Just be patient....
.........
What device do you have?

For me going from Black to Cyan made little differance, but Denim is a much bigger change, Cortana and 4k video will hopefully prove worthwhile, W10 I'm not that interested in at moment, but we'll see what it brings.

Hoping it's coming to the AT&t 1520 soon. I hard reset my 1520 yesterday and installed Preview for Developers. It didn't find a single update (it normally goes through 3-4 updates after a hard reset). Things that make you go hmm...

Yea I'm not going anywhere near the preview now after Chase removed their app as I can't reinstall it if I need to reimage.

Doesn't matter. It will deactivate on march 22nd. Then you'd have to save a shortcut on the start screen

It matters, sort of. It's not on the store at all, even under "My Downloads." Gone forever.

DId you actually go into the app and opt in? This has caught a few folks out. If you have then I have no idea.

Sure did. Zero updates. Strange.

Because resetting your phone wont roll back to lower OS version...unless using Nokia Software Recovery tools or so. The preview for developer only unlocks the permission to get updates from a different channel.

Not true. I've hard reset this very phone before. Running the DP before the reset, after reset install PFD, it found like 3 updates. Something is up.

Must have been coincidence. A hard reset only requires a single update. All firmware updates you had previously still are on there, so they don't need to be applied again.

Nah, Preview for Developer updates are permanent.

I can't wait for AT&T... just dying to play with Lumia Camera 5. Windows 10 is nowhere near as exciting.

I actually did the same thing weeks ago. Hard reset my 1520 hoping It would get Denim. But nope, still no Denim. Now I've lost the free apps I owned before like Modren Combat, couldnt download it free anymore. I wished I hadn't reset.

It's not available yet on my L1520

Thanks man! I would end up waiting if it wasn't for you.. :D (1520)

Glade that I can help. (Cortana's voice)

Please let it come to my CV 1020. I know it brings nothing new 'per say' but it will at least be one more thing down that could prevent me from receiving the tech preview

I knew that would happen. I tipped that giffgaff is rolling out updates now in UK and "TA DA" got no mention..... AGAIN lol oh well

So February and not a peep from ATT....

Yep, its truly disheartening... Well maybe they don't care as much about our platform as we thought. Whatever the case, I'm waiting for windows 10. Although when the official version comes out, I wonder how long it will take for at&t to get that out to us. Who knows????

Its a slow rollout for everyone, not just ATT. If you think they dont care, just ask Verizon and Sprint owners how much care they are given as WP users....

I see what they are going through, and yeah its not good at all! I do feel sorry for them, believe me!!!

I feel sorry for your entire carrier heavy mandate you've going on over there :'(
Sometimes tech just gets more push in life if the US is onboard.

You actually thought they did care,, at one point in time❓❓

I tweeted AT&T and the rep stated that they are still testing the update on their network. Lumia Denim may reach us by late February or March.

Lol. Oh yeah, several weeks wait... Horrible. Meanwhile my Icon is still on Black, with no update released in the last 9 months. :)

Well we've been waiting more than a couple of weeks.

What took them so long.... I don't mind test for them tho.

I wouldn't mind either... Att should have something like the insider app... I'm pretty sure a ton of ppl wouldn't mind testing the os... Just put a warning on it saying that it might be buggy or whatever... Posted via the Windows Central App for Android

About time. But not showing for me yet.

Got it on my UK 1520 CV, and its great

Are you running developer preview? Still waiting on my Denim to come through...

You have to uncheck Dev Preview.

Thanks for the advice! Had no idea. Downloading now.

Why does Dev Preview need to be turned off?

I'm not getting the update on my 635 unlocked cv any ideas why ?

"As always, it may take a few days for the over-the-air Denim update to reach all of the devices."

You have to uncheck Dev Preview

This article isn't about 635...

Yes it is... It mentions it.

Lucky blokes! Signed,
Icon Owner

And here in the Latin America almost no one recieved this update... :/

Nor anything for the Hong Kong CV!!!!

This is a crazy slow rollout. Here's hoping Windows Mobile 10 somehow figures out a way to deliver OS and firmware updates quicker.

Agree, this has been a painfully long time to wait for an update that high end or latest handsets should have had first. What was very strange this time is that SIM locked handsets were getting updates first!

Well it first rolled out late December (with the exception of L830 and 730 cause they have denim already when released) and it's just early Feb now... They started the roll out 1 month and not so many days ago. I think they're way better than android when it comes to update.. Htc delayed lollipop a lot of times before pushing the update 2 or 3 days ago. (:

What about India???? Been waiting ages for the update on my Lumia 1520!!!

Don't write that "wt abt India?" ...ppl will Mk fun of it though u r really asking for help.

I'm reading that with Indian accent. It's funnier this way.

There is no indian accent like shown in Hollywood. One in hundred may talk like that.

Off topic sorry
Any news about denim for 830, or whether it fix random rebooting issue
Thank you

CV should be getting updates first just as it used to be few years ago..

Gosh i have forgoten tht theres such thing called lumia denim

Lumia 1520.3 still no update available

The Same Here. T-Mobile USA

I think this won't bring any changes in Lumia 635..

Just gonna throw this out there!!!....F*ck Verizon!!!!...and their no need foot draggin!!!

F*ck all carriers in general!!! Microsoft need to do what apple does. As far as firmware updates are concerned, need to cut the middle man. That's one thing apple does right. Releasing all updates at the same freakin time!!! Posted via the Windows Central App for Android

This is getting on my nerves ! Why should the update be that slow!!!!! I'm still waiting CV Palestine :-S

About fucking time! Geez, I swear these guys couldn't organize a gang bang in a whorehouse. They (Microsoft UK) even sent me an email about a week ago saying Denim was now available across the entire Lumia range...

...and it's still not showing for my UK CV 1520. Guess I'll disable the preview registration and try again.

You have to uncheck Dev Preview ...

Ya. Got it now. Tried this back when they emailed me and got nothing still though.. But good, installing as we speak.

Just got it on my UK O2 930

Can you guess ask AT&T about the Lumia Denim update? They've been silent about it...

Just unbelievable. Country variant without operator haven't received yet, but locked operators had.

930 CV and 1520 CV already received, in UK.

The Lumia Icon from Verizon Wireless was supposed to be a flagship. It's still on 8.0 and Lumia Black. This is absolutely stupid. There is no excuse that can be manufactured that is viable. This phone came out a year ago and has not received a single update. This is absolute trash.

That is really bad, bloody carriers! I hope MS really do have a plan for keeping phones current (software and firmware) for Windows 10 that doesn't require the carriers intervention, like Apple.

Couldn't agree more. It's absolutely ridiculous and stupid. Verizon doesn't care about us and I plan on going back to AT&T... Probably has something to do with the Verizon bloatware, the only Windows Phones to have bloat I believe.

The preview for developers isnt even the full denim release and att is taking forever

Australia wants you, Denim!

If you're a 1520 it downloads now after switching of Dev Preview

Thanks for the tip. My CV AU 1520 didn't see the update until I turned off PfD, also. I definitely dig the faster camera and Hey Cortana, which works surprisingly well. Gonna have to grab a 4K video off the phone and hook my SP3 up to my TV to see how it looks. Great update!

King Kong ate Denim, so you can't have it. (Seriously, nobody knows, probably not even Microsoft).

My 1520.1 uk cv still no update

I got the same and downloading as we speak...

You have to uncheck Dev Preview ...

Ty that sorted it. Its downloading now

I haven't got the camera update for my Lumia camera (to 5.0) app in the UK for the Lumia 830 anybody else in the same situation?

I just checked and Lumia Denim is now available for my unlocked Lumia 930 here in Australia!

Hold off on that. I just did a actual update check and it's not available. My last claim was based off the information provide by an app I have that tells me when it is available. "Firmware Update Check" someone's gonna lose a star over this.

Finally I will stop mourning :) even twited Joe Belfiore today :)

With GB country variant unlocked 1520, just updated to denim. Super...at last.now lets await windows phone 10 preview.

At this rate we'll get the Windows 10 build before Denim on the AT&T Lumia 1520.

Downloading on my Oz 930 CV now...

I still don't get these phased rollouts, it's not a case of lack of resources or carriers delays, unlocked country variants are also slow...

Why do they ever take so long to update ANY unlocked phone? There is no carrier involved process, not to mention unlocks phone buyers pay through their noses for these devices. So, why?

R there only L520 & L535 in India? Is MS sleeping for other models?

where is Windows 10 the Superbowl has come and gone ;-)

It's on the phones of MS staff.

Lumia 1520 CV GBIE unlocked sim only on O2 just updated. Roll on W10 now!

Just checked on Lumia 1520 RM-937. No update yet.

Uncheck Dev preview and try again.

Turn off PfD if you have it on... i have same one, and as i wrote down, i got everything except hey coratan feauture...

I did originally turn off DP. But ran update again for fun, still no update.

How about you release the update in the country you're based out of....

When in India? Seriously though this is taking its sweet time in Australia. Ability to pull 8mp images off video sounds useful but opening extras and info to reveal denim.... Priceless. FML

no love for other lumias like the 925 and co

After growing impatient, earlier today I just flashed my 1520 to Finland Country Variant just to put my hands on Denim, before Windows 10 preview. Shoulda waited a few hours. Not regretting anything tho

I have 1520 UK Variant, and got the update, but there is no Hey Cortana option?!? I have Lumia Camera 5.0, rich capture, everything, but there is no Hey cortana... Does anyone have ide will it com, what i have to do, or anything? Or is only option to change my CV to something else....

I also am missing Hey Cortana on my O2 930 which ive just updated to Denim

Look at the very bottom of the settings menu list.

I have checked every part of the settings, it's not here...

Very odd. I've a 1520 it appeared at bottom of settings list

I think that it's an US only thing, for now. Isn't?

Changed everything to US, and nothing, still no Hey Cortana...

Region, Language, keyboard AND Speech?

Everything, and no hey cortana... pih... changed it back to UK, i don'k understand US temperature scale :)

No I'm in UK with a 1520.1 and it's on my device so def not US only

Me too. Unlocked UK 1520.1 CV, updated to Denim and no "Hey Cortana". Cortana is there, but nothing to do with the passive listening.
Looked through all the settings and cannot find anything to do with that feature.
Had a look about the net and I can't see anything there that suggests its turned off for now in the UK.

I have just done hard reset of 1520 and now i've got Hey Cortana in settings. So, hard reset is cure...

Thanks to Boggy79 on another thread, there is a link to the "Hey Cortana" app in the Windows Store.
Install it and the option appears at the bottom of the settings list, under "extras+info". http://www.windowsphone.com/en-us/store/app/hey-cortana/68a0d9b5-be5f-40...

Good for them HUGE Phone owners, I stick to my HEAVY 920 which will have nothing more but the name change from Cyan to Denim *cries* haha

make d denim update available for users in d Caribbean..

I really wish unlocked CV phones would get their updates released as soon as they are available.

If you are not seeing the update like me turn of preview for developers and the update will download. Mines downloading now

When will it be available for L630 for T-Mobile in Macedonia??? Pls help me

UK country variant? I take it that's not my 1520.3...I believe they're from Latin America?

Correct our 1520.3s are LA. UK is 1520.1

Still no update on 830. MS continues to update old phones and shitting on us customers who bought a new phone

It's a joke. First Lumia to be advertised/launched with denim.....last to get denim!

I have no hopes of seeing Windows 10 officially released even by the end of this year for phones, given how quickly Microsoft is releasing cyan for country variants. It's an utter shame they couldn't keep up to their initial commitment of early Jan release, we're now in February.

Just updated O2 930, had a look around, no "hey Cortana" Sob!

You definitely should have it

Cant find it either, was worried it was just me..!

Should be under settings> system and the very last item on the list, below extras & info.

From my post earlier:
Thanks to Boggy79 on another thread, there is a link to the "Hey Cortana" app in the Windows Store.
Install it and the option appears at the bottom of the settings list, under "extras+info".
http://www.windowsphone.com/en-us/store/app/hey-cortana/68a0d9b5-be5f-40...

Good for them. The carriers must be at least a bit supportive of the windows phone platform. I'm still stuck with Black/Windows Phone 8.0, because I'm with Verizon. And they obviously don't give a rip.

No love for unlocked 830 UK

Still no love for us old timers with 920/820 devices :( guess its time to upgrade

What if you have the AT&T 1520, but you have developer preview? I don't understand why some phones are getting the official update, but Developer Preview members haven't received it.

Where's the sim free UK Lumia 830 update?? Come on Microsoft

Yah !! Just got Denim Update on Lumia 930 .... Camera starts up so much faster, great update, worth the wait ..... Oh and about time o2 !! :-)

Denim installed on 1520, I'm speaking to the phone 'hey cortana' and no response, is there anything I need to turn on?

Yeap, under settings. Hey Cortana settings.

I dont have it.. It's not in settings > system?

Nothing there that points to Hey Cortana either

Cant find it either, should there be a "Hey Cortana" app in the settings?

Lumia 1520, navigate to: All Settings/System/Hey Cortana

I reset my phone, Hey Cortana working now!

Seriously? Like a full reset? Or just a soft one?

Just a soft reset followed by a restore

which one is the restore? Sorry for being stupid! I get the soft reset one though...

Sorry, a full phone reset required and a restore to get me back...

Come on Lumia 1520 RM-937 Hong Kong. When?????

I know I'm sick of waiting..

Guess this means wp10 is on its way

All this pussyfooting with the carriers just to get Denim for the 1520 here in the U.S. is ridiculous! I have the 1520.3 and by the time Denim is available, Win10 Dev Preview will already be rolling out.

Is the 920 US ATT ever going to get denim?

I have a Lumia 1520 on EE (I bought it on Amazon and loaded the GB/euro firmware onto it) and it's just found the denim update - installing now.

Updated Lumia 930 on O2 and cant find Hey Cortana... Any ideas?

Settings then in system scroll down to find hey cortana

Thanks for the suggestion but its not there... 02 on twitter said it wasn't in this update apparently..!

they are talking rubbish. i have a lumia 930 unlocked edition got the update last week and its there, try checking again for updates, maybe there are more updates available, or O2 have disabled this feature.

Say it ain't so..! This was their twitter account: https://twitter.com/O2/status/562368065896079360

From my post earlier in the thread:
Thanks to Boggy79 on another thread, there is a link to the "Hey Cortana" app in the Windows Store.
Install it and the option appears at the bottom of the settings list, under "extras+info".
http://www.windowsphone.com/en-us/store/app/hey-cortana/68a0d9b5-be5f-40...

Doing this right now.
O2 monthly uk lumia 930

And 1510 att NEGATIVE gold edition 930 arrives tomorrow.

Blah, blah, blah... what about my 830 that supposedly came with Denim but doesn't work with Lumia Camera?

UK, O2, Lumia 930 just updated.

Lumia 1520, CV in Brazil... Nothing! Oh, Lord! Still waiting! Excited for W10!

Just got the Denim update on my Lumia 1520 Australia country variant. Had to turn off Dev Preview to get it.

Horrible too slow rolling. so slow. max 4 people are working on it, or idk :D

Hell...we'll all have 10 by the time Denim is fully released to everybody.

What about 830 and 925 unlocked

Why does it always take AT&T so long to push out the update? The only time they were fast was the first update on the Lumia 920, which beat all the European markets. It's weird that they did it then, but won't do it now. I wonder if they actually cared about Windows Phone back then, but realize that it's all about Android and iOS. Here's hoping that Windows 10 can keep this platform moving forward!

Utterly painful this is, what a cluster f#$k... Gangplanks out and just fooooooour more steps

Finally got my Denim update on Lumia 1520 in Australia this morning but had to turn of developer preview first.

O2 Lumia 930 updated to Denim. No Hey Cortana here.

It that Daniel Rubino in the pic?

GBIE here denim shows yet app still no work :(

TIM got their Denim update... CV nothing on Brazil.... wtf?

And still nothing for 920VC. 720CV and others received it months ago.

Must be nice! It'll be played out by the time AT&T & Verizon gets it..

Come on O2, where's the update for the 820......

Where's the live for the Lumia 925????

What about Hong Kong CV ??? I'm tired of waiting now..

Yippeee! It hasn't come to my Hong Kong 1520 yet, but glad to hear the U.K. and Aus users are getting it!

My unlocked uk 1520 received the denim love a few hours ago... I went to dinner and when I returned my 1520 was telling me an update was ready to install, which is almost done... Time to try out the new camera features!

Waiting for Denim update - Lumia 925 in Philippines

I got my Lumia denim update roughly two week ago. Optus Australia.

Throw another 1520 Denim update on the 'barbie! :)

When it will come to India

What about 630 denim in India?

About time updating now! Where was 4k when I needed it last week.

No worries, John! :) Lumia 1520 running fine on the Lumia Denim indeed! I also have a Lumia 930 but it's an STR-AU <Telstra-Australia) variant and according to the official Microsoft Windows phone updates site, it's still 'Not available yet':
https://www.microsoft.com/en/mobile/support/software-update/wp8-software-update/wp8-availability-in-asia-pacific/

Telstra says around the 13th of Feb

I am in New Zealand, and I have a HK L1520 (it's not a airplane) ...I have uninstalled PD app so crossing my fingers!!

Denim update available on 1520 in Thailand from yesterday.

So my 1520.3 is the RM-938_Ita_Ita_905.
What version is this and when should I expect Denim. I got the phony Denim listed in Extras+Info currently. What's taking so long?

What about the Lumia 925 in 3 UK.

Worked great.... AU Just a couple of things (DP user) Had the new lumia camera already installed so it was installed as a non denim phone. Just uninstalled and re-download.... hey cortana needed to be activated from settings....

Why is Microsoft so late on getting this out in the U.S. I thought the point of living in the same country as them means we get everything first, whyyy Microsoft? WHYYYYYYY?

Blame your stupid carriers, not Microsoft.

I'm going to get me a 930 now :)

Lumia 830 Australian CV also has denim now

Why does rollout of updates in India take so much time?

Still waiting for Vodafone. They've been on the ball with previous updates but dragging their heels with Denim.

"Hey Cortana" out side USA
http://www.usoftsmartphone.com/t322304.html
Maybe it's helpful for you....

Dear Microsft, When are you planning to rollout the denim update for Lumia 1520 in India. I hope you do so by the end of this year .

OMG.. Disabled preview and something is downloading! Sweden but Danish cv phone!!!! Hope it's denim!!! Will find out at 17:00 when I get Wi-Fi..!!!

Updated my UK Lumia 1520 to Denim last night I got Camera updates and Cortana but do not have the Hey Cortana feature has anyone else experienced this and what can I do?

From earlier:
Thanks to Boggy79 on another thread, there is a link to the "Hey Cortana" app in the Windows Store.
Install it and the option appears at the bottom of the settings list, under "extras+info".
http://www.windowsphone.com/en-us/store/app/hey-cortana/68a0d9b5-be5f-40...

Microsoft always have last corner for india.. As of now no update for denim In India..

Hell yeah, off to check for updates now, as something recently in a DP update has nerfed my camera, hopefully this fixes it.

No doubt, Vodafone UK will 'rush' their Denim updates...about 3 months after everyone else. Oh well, I'm incredibly patient. Mostly.

I still don't even have 8.1 - EE 920 UK

Hey Cortana does not work when the screen is locked or in standby, works fine otherwise. I have a 1520 on O2, anyone else have this issue?

Thanks to Boggy79 on another thread, there is a link to the "Hey Cortana" app in the Windows Store.
Install it & the option appears at the bottom of the settings list, under "extras+info".
http://www.windowsphone.com/en-us/store/app/hey-cortana/68a0d9b5-be5f-40...

Awesome us Aussies finally get it :)

1520 philippines!! Still no update here.

In Australia here - my wife's Nokia 1520 got her Demin ipdate about two weeks ago. The "Hey Cortana" feature was greyed out, not sure why they would be.

When is the update for UK 920 coming out, my old phone the 620 got it but not the current :-(

Denim out in Thailand too for high-end Lumias
Got mine last Saturday Low-end been available since 2014

Got it here in Australia plus Cortana. Never had it until now! No Hey Cortana though...

Hey Brett, which carrier did you buy your phone off and which one ?

I bought it outright from Harvey Norman. I'm with Telstra.

When Lumia denim update in India of Lumia 1320 please come fast plz plz..............

I'm so surprised that the Hong Kong CV for the 1520 hasn't even got Denim. The 1320 though, does. And that doesn't even have a camera capable of the new stuff! Really starting to regret my switch to the platform. But not the phone. I love my bright p*ss off Yellow Lumia 1520. Always a talking point whenever I unsheathe it from the pocket of my skinny jeans like a sword from its scabbard...

Just got my Denim update in Zimbabwe.

Hey anybody know how to check the update schedule for Lumia 530

Just installed denim on 1520 unlocked UK. Seems to have improved screen touch problems. Anyone else found this too?

Let me try out the screen touch it was driving me nuts

Finally got the update for the unlocked 1520 - rm-937. I was running the Vodafone uk firmware but now swapped to uk unlocked. When I first updated it the touch issue was still present especially when touching near the ffc and top left corner at the front and back but seems to be fine now. Think the problem is sorted. I didn't have one issue on the Vodafone uk denim firmware so for those who know how to flash it you can always to that if needed. It won't sim lock your phone so don't worry just comes with Vodafone startup screen. Loving the denim update. Wish the video recording was a little better in low light though.

Focus seems to be drifted away from Denim to Windows 10 now.

I love my 1520, but I have to say I am really getting tired of the wait for apps, wait for updates, waiting for waiting. Apple can update every phone with a new os at one time, but MS can't do it? Yes ATT sucks, but I should be able to get it directly from the OEM. Also, Why is Instagram still a beta? I really don't want to get a new phone, but MS is really making it difficult to stay when they don't offer me any reason to do so. Its not MS, I understand, but even Blackberry got an up to date Instagram app...

Where is the denim update for the Lumia 1520???