Mark May 21st for the next Xbox to be revealed, here's what we know so far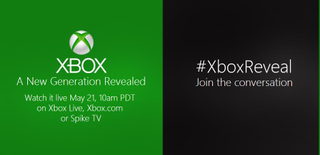 The next few months are shaping up to be super busy around here at Windows Phone Central. The Lumia 928 is right around the corner for Verizon. Then we have Catwalk in June, followed by EOS in July. And that's all just from Nokia. We've got E3 in the first part of June and BUILD towards the end of that month. And on May 21st we'll be learning about the next Xbox for the first time.
If you own a Windows Phone, it's hard to ignore either the Xbox 360 or Windows 8. So you're probably just as excited as we are to hear about the next Xbox. Will it require a constant internet connection to play games? What's Kinect 2.0 going to be like? Will gaming on Windows Phone somehow benefit from the next generation console? Will current games be backwards compatible? So many questions.
Here's what we do know about the next Xbox, all rumors and leaks we've reported in the past. We'll highlight the main things and you can always go to the past articles for more in-depth information.
The CPU at the heart of the next Xbox is expected to be using x64 architecture, with 8CPU cores (each running at 1.6 GHz). The GPU inside will be utilizing a custom D3D11.1 class 800MHz processor, boasting 12 shader cores that will provide a combined total of 768 threads. At peak performance it will issue 1.2 trillion floating-point operations per second.
We should be getting 8GB of DDR3 RAM inside the next Xbox, with 32MB of embedded SRAM. Game discs will be using Blu-Ray.
The controller will be a "natural evolution" of the current 360 one. Which is a good thing in my opinion since both the original Xbox and Xbox 360 controllers are in the running for best damn controllers ever. Unfortunately, 360 controllers aren't expected to work with the next Xbox, which will apparently be using a new wireless technology for its controllers.
Kinect 2.0 will be crazy (so they say). It will apparently come with every console and have high enough fidelity to allow finger tracking and the ability to read facial expressions/recognition.
More reading:
On May 21st, on the Microsoft Campus, the next Xbox will be shown off for the first time. The event is open to select press, but you too can attend… virtually. The special event will be streamed globally via Xbox.com, on your Xbox through Xbox Live, or on Spike TV in the US or Canada. 19 days later they'll highlight the big games coming out at E3.
Anybody else excited for May 21st? We get the next Xbox, a new Daft Punk album, and my birthday. It's going to be a great day.
Sound off below with what features or games you're wishing/hoping/dreaming of finding out about next month.
Source: Major Nelson
Get the Windows Central Newsletter
All the latest news, reviews, and guides for Windows and Xbox diehards.