Microsoft acquires Smash.gg esports tournament platform
The company has announced it's joining Microsoft, bringing a suite of management tools for esports events to the Xbox platform holder.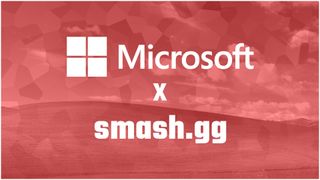 (Image credit: Smash.gg)
What you need to know
Microsoft has announced an agreement to acquire Smash.gg, bringing its online platform for esports tournaments within its gaming portfolio.
Smash.gg offers organizers tools to handle management, payments, and analytics for tournaments, targeting both amateur and professional organizations.
Online video game events platform, Smash.gg, has announced it has entered an acquisition agreement with Microsoft. The company, rooted in tools to host and support esports events, reportedly looks to join Redmond for an undisclosed sum, further bolstering its gaming presence alongside the Xbox brand. Smash.gg announced the deal via its official website. We've reached out to Microsoft for confirmation, although it did not immediately respond to requests for comment.
Headquartered in San Francisco, Smash.gg first started operations in 2015 as a platform for esports events around Nintendo's Super Smash Bros. fighting series. Its services have since expanded to other titles, although its name and presence remain closely tied to the fighting genre. Its suite of tools offers support to grassroots and professional organizers, handling management, payments, and analytics through an all-inclusive platform.
"Since we started in 2015, our goal has been to build active esports scenes around the games people love to play," Smash.gg said in a statement. "Today we're excited to take the next step in that journey by joining Microsoft to help strengthen our existing relationships and explore new opportunities. Smash.gg will continue as a self-service esports platform available to tournament organizers from all game communities. If you have any questions about existing tournaments please reach out to hello@smash.gg."
Microsoft also confirmed the news through its MSN Esports Twitter account, stating it brings "even more support and opportunities" for the organization.
It may seem like an unexpected acquisition for Microsoft, with Smash.gg best known among Super Smash Bros. communities, even down to its brand identity. But with steady expansion over half a decade, the acquisition signals further diversification with its services, stressing availability across "all game communities." And Microsoft has the portfolio to bring smash.gg to new audiences, whether the Xbox platform, its MSN eSports franchise, or even backend developer tools like Playfab.
Microsoft generally has a positive image in the gaming scene, with its Xbox platform a crucial division in its gaming efforts. But that also comes with resentment in some gaming communities, following its decision to shutter its Mixer live streaming platform earlier in 2020.
But for smash.gg it's a natural progression, with the company previously suggest the ongoing COVID-19 pandemic had impacted its bottom line. It stated "lots of conversations" were underway to maintain growth amid rumors of a closure, including "talks about acquisition or combination with services." It appears Microsoft was that ideal partner, potentially saving the platform, and placing it in the spotlight alongside its broader gaming portfolio.
Matt Brown is Windows Central's Senior Editor, Xbox & PC, at Future. Following over seven years of professional consumer technology and gaming coverage, he's focused on the world of Microsoft's gaming efforts. You can follow him on Twitter @mattjbrown.
So is this a failing eSports platform that MS will kill off in a few years?

I have big trust in Phil Spencer that, under his leadership, they will not screw things up going forward.

If they have showed one thing under Phil, it would be that they're learning from past mistakes.

Tbh mixer had a very small user base. All the big ones saw growth during lock down and mixer did not. Part of the reason why it was closed and now use Facebook.

Yeah, because MS did barely anything to actually promote the platform. They wrote checks to Nina and Shroud, but that was basically it. They didn't get in on esports (they should have made every effort to get OWL/CDL) or reach feature parity with the competition.

@James Allatt Mixer had zero marketing exposure....

They shut down Mixer and now this?

This seems like a very bizarre acquisition. Back when they had Mixer, it would have made more sense. Now, Microsoft really don't have anything to explain why they'd pick up an eSports platform. They don't have a streaming platform to host events. Their stable of games is so delayed that it's hard to see what their goal is. Halo and Forza are probably their strongest franchises for eSports, but Forza is a complete unknown for release timeline and Halo is kind of a mess across the board. This would be a very interesting pickup, bordering on exciting, if they had integrated it with Mixer and had first-party titles ready to stitch into the fabric of the platform upon pickup. Where they go with this is a total guess, at best. I wouldn't be surprised if the platform stagnates and dies slowly, a la Mixer and Skype, unless Microsoft does something huge (like starting up a Mixer replacement) to prove that it doesn't get lost in the shuffle under such a large corporation.

I'm with you on this. However there could be an explanation. This acquisition is not something out of the blue. It may be for you and us, but not for Microsoft. They may had this planned well before the Mixer sell. Just imagine if turning Wunderlist into Microsoft To-Do took Microsoft half a decade than what could they have done with Mixer up until the launch of XBox Series? If it was planed it was a much better choice. With the acquisition they saved a lot of time and effort for themselves. They were even on the safe side since they could press the green light for the acquisition depending on how the launch of the new console goes/went. And it may even be more cost-efficient to turn smash.gg into a Mixer-like platform thatn the other way around.

@Keith Wallace. Mixer was plagued by poor management and the lack was marketing exposure beyond the traditional user base such as TV and web advert placements. My hope is that they place this esports platform within the Xbox Division. @Gregorius Magnus. I agree with you that this acquisition may not be out of the blue. However, I disagree that this will be cost effective if the primary goal was to turn it in a Mixer-like-platform. Instead of shunting of Mixer to Facebook, Microsoft could have leveraged Mixer and it's userbase to grow this newly acquired esports platform. So, they'd have Smash.gg for the esports pros and Mixer for the casual gamers. Then leveraged each platform to grow each platform thereby giving Microsoft two additional streams of revenue and monetization. Throw in Project XCloud and the Smart TV aspect where they could include game streaming via Mixer & Smash.gg through the Xbox app to further grow their audience and userbase. Which then can be leveraged to sell more xbox consoles and increase game pass subscribers. With cross play and cross buy, they'd also increase sales of digital games too. As it's easier to carry a hdmi stick then an entire console. This method also allows Microsoft to overcome the issue of compatibility with Smart TV app stores and bluetooth connectivity for controllers. As well as the mediocre hardware in Smart TVs, many only have dual core processors and limited amount of RAM. Which is why Windows 10 on ARM is extremely important, Windows 10 IOT on ARM will allow Microsoft to ship a low cost HDMI stick with a SOC that has decent GPU performance (the SOC also has bluetooth and WiFi connectivity integrated). The other solution is an AMD Zen 3 APU but AMD is supply constrained (this also requires an additional WiFi + Bluetooth chip which also costs money to integrate thereby increasing the overall cost of the HDMI Stick). But foresight is not Microsoft's strong suite lol.

Every time I get on Youtube I'm always thankful Microsoft never purchased it. It would have shuttered it's doors by now. And that's saying a lot. Rest in peace My Invoke.

That's one way to see it. :) Nevertheless the world may not be worse off without YouTube.

Agreed. As much as I love YouTube I think their practices and creative content just isn't there. The only reason why YouTube is as big as it is is due to their algorithm of video sorting.

It be interesting to see under whose leadership this acquisition falls under. Mixer and Smash.gg would have been the ideal combo, classic example of poor foresight from Microsoft lol.
Windows Central Newsletter
Thank you for signing up to Windows Central. You will receive a verification email shortly.
There was a problem. Please refresh the page and try again.