Microsoft and PGA Tour seek to enhance the golf experience with Windows 10 apps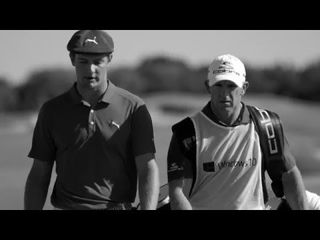 Microsoft and the PGA Tour announced a technology partnership back in November 2015, and now it seems to be bearing fruit. The two have worked together to create a series of golf-centered universal apps for Windows 10, and have deployed the system throughout the Tour. Additionally, the PGA is deploying the Surface Pro 4 and Lumia 950 across its organization to use these new software solutions.
From Microsoft:
The apps built by Microsoft and the PGA Tour track several stats and other aspect of golf. PGA Tour volunteers use the Walking Scorer app on Windows 10 Mobile phones to more easily keep track of scores, as well as the Laser Operator app, which gathers data from laser sensors on the greens. There's also the Tournament Companion app which tracks tournament data.
The PGA Tour will continue to bring Microsoft technology to the organization over the next few months, including integration with the company's Azure cloud infrastructure.
Windows Central Newsletter
Get the best of Windows Central in in your inbox, every day!
I do hope this also means the Golf integration on the Band gets more sophisticated. :)

I already find the Band very easy to use for golfing, I'm not sure how it could be more "integrated"? Maybe it could hold more than 1 course, but that's not really a disadvantage for me. It is also so-so in counting my strokes, but I've gotten used to checking and adjusting my scores between tees when it vibrates to indicate a new hole. The interface is brilliant. I absolutely love the fact that I don't need to bring my phone along!

I agree, the basics work very well. However, what I mean with more sophistication are some and more of the following points:
- enter score of other players from the same flight
- tell the band what club I use. You can do so afterwards in th myroundpro from taylor made but remembering every club I used for each stroke hours after playing is not my thing and I find this immersion breaking and frustrating to do afterwards. Could be done by allowing to connect gadgets like GolfTags etc.
- free play. Play a unmapped golf course. That would of course mean entering the hole details upfront and switching holes manually but in the end you would be able to play the course you want without relying on TaylorMade to map outside the band sale countries.
- merge courses of the same golfclub. A lot of courses I play have a huge selection of holes or simply split their holes into two x 9 holes and the band then shows me those holes but does not allow me to merge them for a play of 18 holes.
- easy score card and hole switch. You can only see the score of a previous hole by pause, swipe select previous hole. Doing this for a hole you played in the beginning while being on hole 10 is a tedious task and also getting back to you current hole is the same tedious task. I would prefer to be able to swipe up or down to get a score strip and taping on hole it brings you to the hole.

Im getting my band tomorrow and are looking forward to test the golf app. But as mentioned above, not being able to tell the band which club is going to be used really sucks. Im guessing the only specific club stat I will be able to follow will be the driver /:
Windows Central Newsletter
Thank you for signing up to Windows Central. You will receive a verification email shortly.
There was a problem. Please refresh the page and try again.