Microsoft backs down: Developers can now download Windows 8.1 RTM and Visual Studio 2013 RC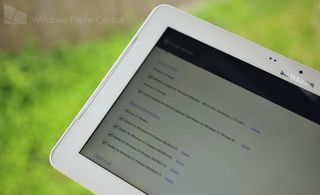 If we we're clinical psychologists (we're not) we might suggest that Microsoft is suffering from dissociative identity disorder, something also known as multiple personality disorder. The company has been doing 180s on products and announcements more frequently than anyone one company should. Take for example some of the backtracking Microsoft did with the Xbox One and features announced back in May at the unveiling compared to what will now be available on launch on November 22nd.
And today, the most recent example – developers can now download Windows 8.1 RTM via TechNet or MSDN.
Microsoft officially announced that Windows 8.1 will be available on October 17th. Developers eager to get their hands on the bits were disappointed when Microsoft said that they would not be able to get them until the same day as consumers – on October 17th.
In the past, developers had access to RTM bits of Windows via MSDN or TechNet. This is helpful because it gives developers time to test their software against the version of Windows that consumers will be using. However, Microsoft decided not to go that route this time. At least not until today.
In a post on the MSDN blogs, Microsoft's Steve Guggenheimer announced the availability of Windows 8.1 RTM , Visual Studio 2013 RC and Windows Server 2012 R2 RTM starting today. If you're in the development or IT community you can grab them either through MSDN or TechNet.
The Windows Store won't be open for new Windows 8.1 app submissions until October 17th, but developers can at least get a head start and make sure the apps they have work.
What apps are you working on for Windows 8.1?
Get the Windows Central Newsletter
All the latest news, reviews, and guides for Windows and Xbox diehards.