Exactly one year ago to the day Microsoft surprised many with the release of their first wearable device simply called the Band. Announced late into the evening with little fanfare the Band always came off as an investigational device for Microsoft, with a slow international rollout and restrictive availability even in the U.S. Microsoft seemed to be testing the waters with the Band, unsure of how people would respond.
One year later and Microsoft is releasing its successor the Band 2 on Friday, October 30. At the core, the Microsoft Band 2 does the same things as the original Band mostly. However, the only thing that has changed is everything to borrow a recently popular slogan. With a refreshed design, better materials and a super sleek curved display the Microsoft Band 2 looks like it is ready for primetime.
Here is our full review of the new $249 Microsoft Band 2.
Microsoft Band 2 – What's different
Like its predecessor, the Microsoft Band 2 can be described as half fitness and half smartphone companion. It's not exactly a smartwatch, but it is more than just a health device too. Indeed, it finds its niche right between Apple's Watch and Fitbit's suburban-athlete message. At $249 the Band 2 is not cheap, but it is more affordable than a full Apple Watch. There is also less commitment to the idea of it as a smartwatch. That enables you to wear the Band 2 on one wrist while still wearing a fancy watch on the other.
The Microsoft Band 2 is similar to what the Surface Pro 4 is to the Surface Pro 3. The overall functionality is the same but there are so many smaller improvements that it feels – and acts – like a whole new wearable.
Let's talk about design. Microsoft clearly went back to the drawing board after feedback from the first Band. That first iteration was divisive with some people loving it, and others hating it. It wasn't too long before people jokingly referred to it as The Shackle. Here is what changed with the new Band:
The Band 2 is made from new materials including medical-grade steel and a new type of rubber (Thermal plastic elastomer silicone vulcanate (TPSiV))
Larger, curved display now at 320 x 128 pixels and as a bonus it's now AMOLED instead of TFT
Corning Gorilla Glass 3 with improved touch responsiveness
New Barometer sensor for elevation measurements for stair climbing That is in addition to the other sensors including heart rate, accelerometer, GPS, ambient light, UV, microphone, skin temperature and galvanic skin response sensors.
Additionally, Microsoft moved around a lot of internal hardware to make the Band 2 much more comfortable and practical. For instance:
Battery moved from the sides of the Band to the new clasp
Heart-rate sensor moved from the clasp to underneath the display
The charging port moved from underneath the display to the clasp
UV sensor is now on the clasp
The benefits of making all of those moves make the Band 2 much more comfortable as the sides now flex along the wrist. The heart-rate sensor is now on the inside of the wrist, and the charging port never touches the skin, which prevents skin irritation and the connector from getting dirty.
All of these changes address the big complaints with the Band 1 including discomfort, scratched displays and the soft touch peeling off after a few months.
Band versus Band
Swipe to scroll horizontally
Category
Band 2
Band
Material
Thermal plastic elastomer silicone vulcanate (TPSiV)
Thermoplastic elastomer
Display Size
12.8mm x 32mm
11mm x 33mm
Display Type
Curved AMOLED
Flat TFT
Resolution
320 x 128 pixels
320 x 106 pixels
Battery
48 hours (GPS may impact battery life)
48 hours (GPS may impact battery life)
Average Charge Time
Full charge in less than 1.5 hours
Full charge in less than 1.5 hours
Battery Type
Li-polymer
Lithium-ion polymer
Operating Temperature Ranges
-10°C to 40°C (14°F to 104°F)
14°F to 104°F (-10°C to 40°C)
Maximum Operating Altitude
-300m to +4877m
3,937 feet (1,200 m)
Sensors
Optical heart rate sensor
3-axis accelerometer
Gyrometer
GPS
Ambient light sensor
Skin temperature sensor
UV sensor
Capacitive sensor
Galvanic skin response
Microphone
Barometer
Optical heart rate sensor
3-axis accelerometer
Gyrometer
GPS
Ambient light sensor
Skin temperature sensor
UV sensor
Capacitive sensor
Galvanic skin response
Microphone
Connectivity
Bluetooth 4.0 LE
Bluetooth 4.0 LE
Supported mobile devices
Windows Phone 8.1 update or greater
iPhone®5, 5C, 5S, 6, 6 Plus with iOS® 8.1.2 or greater
Android™ 4.4 or later phones with Bluetooth®
Windows Phone 8.1 update or greater
iPhone®5, 5C, 5S, 6, 6 Plus with iOS® 8.1.2 or greater
Android™ 4.4 or later phones with Bluetooth®
On paper, these two wearable seem very similar. However, the difference in display quality, comfort, design and even tweaked UI changes the overall dynamic of the Band 2 as a viable alternative in the fitness market.
This Band is smarter
Besides the hardware fixes and improvements, the Band 2 also has a few new software enhancements that are useful.
For example, there is a slightly updated UI. When tapping the clock for your fitness tracking the progress meter now takes up the full display instead of being a tiny line-bar at the bottom. The back arrow key area is now black with an accent line instead of a solid color. New toggle buttons for GPS reflect the new pill design in Windows 10. Although subtle, these UI refinements look good.
There is now an optional Smart-Alarm tool that only goes off when you are tossing and turning in bed. Fun fact I used to be a sleep technician at Cornell, and we never woke a patient out of a deep sleep because it causes disorientation. Instead, you wait until the patient moved as their sleep state is very light during that moment. The Band 2 feature works by monitoring your movement during a 30-minute window around your alarm time. So if you set your alarm for 7 am the Band 2 may wake you between 6:30 and 7 depending on when you toss and turn in bed. The result? You wake up refreshed and not groggy. Don't worry, though, you can still use the snooze feature.
There is also an optional Auto-clock feature called Rotate. The clock turns on only when you raise your arm up to view the Band. Fitbit does something similar, and it is tremendously useful, so I'm glad to see it here as you can now save battery life while gaining a clock.
Finally, there is a UV reminder function. This is an alarm that goes off after a defined period of exposure to the sun, and it is ideal to avoid sunburn. Since the UV sensor is now on the clasp, when worn with the display on the inside of the wrist it exposes the sensor towards the sky.
Unfortunately, none of those new features are coming to the Band 1 either.
Interestingly, Microsoft is doubling down the 'inside wrist' orientation. To be clear, you can wear the Band 2 with the display facing out, but the Band 2 re-orientates the UV and HR sensors for more optimal usage when worn display down. I prefer this style too as it makes checking notifications in social settings less awkward.
Fix everything and change nothing
Okay, so how is the Band 2? To be fair, I was a big fan of the Band 1 although I agree with the criticisms that people made against it. As far as I can tell, Microsoft fixed almost everything in the Band 2. That's not to say that people won't find personal reasons not to like it. The new buckle clasp is still rather large and prominent, and some people still won't like the horizontal display.
For myself, I enjoyed the Band 2. It's comfortable. The display is delightful, and the sensors all work quite well. Battery life is decent, and you will still need to charge every other day. Like before, the best tip is to throw the Band 2 on the charger when taking a shower. The Band 2 can charge to around 70% in just 30 minutes with 2 hours needed for a full charge.
The new charger is superior to the previous incarnation. The magnets are much stronger now. You won't be able to shake it off, and it clicks into the sculpted port. The clasp doesn't quite fall into the charger port, so you need to align it, but overall it works fine.
Anything wrong with it?
Technology is never perfect, and the same goes for the Microsoft Band 2. Although Microsoft has made tremendous improvements in this version there is still room here to make it better. Here are a few weaknesses I noticed.
For one, I'd like to see a double-tap on the display to turn it on. Fitbit does this with their recent wearables, and even Windows Phone have a double-tap to wake. This may seem like nitpicking (and it is) but doing this can be easier sometimes, and it is doable technology.
There are also some feature inconsistencies that works in the favor or Windows Phone, for once. On an iPhone or Android phone, there is no Cortana option, no voice to text, and you cannot use the awesome on-screen keyboard for text replies. Those aren't deal breakers for non-Windows Phone users, but they would be cool to have as options. At least Windows Phone gets a win here.
The Band 2 is still not waterproof, only water resistant (e.g. rain, doing the dishes, washing hands). To be fair, the Band 2 is built much better than the last generation, and I expect the water resistance to be very good. Still, you cannot use this in the pool, and it is not advised to wear it in the shower. This restriction is the norm for these types of wearables, so it is hard to ding the Band 2 too much, but it is worth mentioning for aquatic athletes.
The price of the Band 2 also went up by 50 bucks to $249. This price is fair compared to the competition, but it is one more thing to consider.
I also have some concerns over the stainless steel that is used in the new Band. Although it does not cause any irritations, it still can scratch like any other metal and the clasp had some slight marring after a few weeks of usage. Others have noticed in-store demo units also heavily scratched. Like all wearables, the Band 2 is still slightly vulnerable to damage from everyday bangs and scrapes. The Corning Gorilla Glass 3 is durable but if you scrape it against a rock while climbing, it can scratch.
What about accuracy? I did find the heart-rate sensor to be better than the Gen 1 version, and Microsoft says it is 20% more optimized. It is still not always on and instead check periodically to save battery. Steps counting is conservative when compared to Fitbit too. (We'll be doing a deeper comparison to Fitbit and Band 1 in the coming weeks).
The Band 2 also still lacks controls for music, which is a big selling point for many users when exercising. Regrettably, the Band 2 still does not run a full OS, so it is not possible to multitask. In other words, when in exercise mode you cannot go to another task such as theoretical controls for music. I suspect that the Band 3 will go to Windows 10 IoT and there it will gain many more features with newer APIs and multi-tasking.
Finally, my biggest complaint about the Band 2 is the lack of social features. Part of the appeal of Fitbit is the same as Messengers: Your friends are on them. This lets you compete, set fun challenges, and rewards. None of that is on the Band 2 yet so you are using all of the health features in isolation. Sure, in the web dashboard (dashboard.microsofthealth.com) you can compare to the general populace and similar demographics, but this is not the same as a friends list. Microsoft says they are working on social, but it is something we'll just have to wait for. That makes switching from Fitbit a tough choice in my opinion.
C'mon Microsoft. Bring Xbox integration, achievements, and friends list already.
Wrap up and should you buy?
Forgetting about health the Band 2 is just a great phone companion. I do enjoy the notifications for text messages, emails, weather, and more. Luckily, that is all configurable too. In fact, I find the Band 2 more interesting as a smartphone accessory than pure fitness, and I have no issues recommending it for that reason alone.
Overall, Microsoft did right with the Band 2. The new design not only feels better than the first one, but the whole thing looks more elegant too. The price point is fair, and there are no real weaknesses to it. Most drawbacks are likely to be addressed in forthcoming firmware and software updates, which also lets Microsoft add new features.
Like the Surface Book, the Band 2 represents some crazy engineering from Microsoft. I am disappointed that it is not running Windows 10, possibly adding limits to the wearable, but I believe this will be addressed in next year's model. My biggest hope is that it gets abilities to add friends and family, adding more social value to Microsoft Band and Health.
I still recommend trying on the Band 2 in person, and I hope Microsoft releases it to more markets as well. But overall, the Band 2 is a winner, and it shows Microsoft is serious about this new category of technology.
The Microsoft Band 2 is available starting October 30, 2015, and in the coming weeks for $249 at Microsoft Stores, Best Buy, and online retailers in the US and the UK.
Looking for more Band 2 coverage? Windows Central will be doing numerous follow-up articles, including direct comparisons and deeper dives into features in the coming weeks!
More information
If you need more information on the Microsoft Band 2 you can read our main topic page or jump into our forums!
Microsoft Band and Band 2 Tips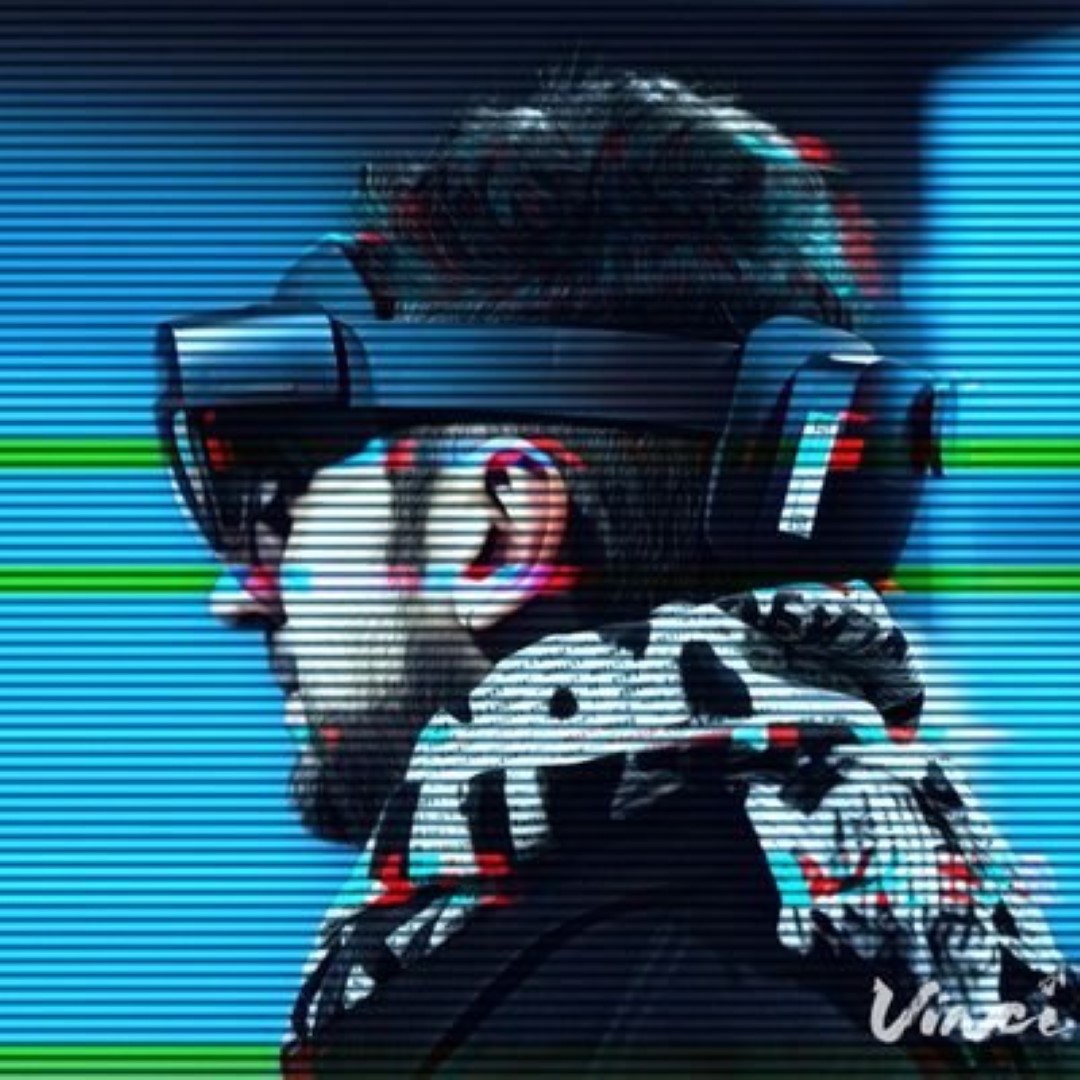 Daniel Rubino is the Editor-in-chief of Windows Central, head reviewer, podcast co-host, and analyst. He has been covering Microsoft since 2007 when this site was called WMExperts (and later Windows Phone Central). His interests include Windows, laptops, next-gen computing, and for some reason, watches. Before all this tech stuff, he worked on a Ph.D. in linguistics, watched people sleep (for medical purposes!), and ran the projectors at movie theaters because it was fun.