Microsoft's Surface Pro 3 (read our full review) will go down as the watershed moment for the company's efforts to refocus on consumer hardware. It was with that version of the Surface that Microsoft saw commercial success and even Apple fans began to take notice. The question is, what do you do to follow up such a device? Do you reinvent it yet again or stick with the same formula? Funny enough, Microsoft did both when the announced the Surface Book and the Surface Pro 4 in early October.
In my last review I asked "Does the Surface Pro 3 replace your laptop? Microsoft makes some bold moves with their new Surface design, but it remains to be seen if people will buy it." Well, it is clear people are buying them as the Surface business is now worth more than $3 billion for the year. It is still not clear if the Surface Pro can replace your laptop, but Microsoft is sticking to their guns.
As it turns out, the Surface Pro 4 is what it should be: an iterative update that refines and builds upon the success of the Surface Pro 3. Under the leadership of Panos Panay, the Surface team is delivering many substantial improvements to keep the Surface line fresh, yet they're not alienating Surface Pro 3 owners either.
So how is it? I have spent the last two weeks with the fourth iteration of the Surface and like the Pro 3, Microsoft has largely succeeded — assuming you like this form factor.
What's new in Surface Pro 4?
The big question for many consumers will be what is new and different about the Surface Pro 4 when compared to the previous versions and the new Surface Book. Let's break it down by the core specs.
Surface Pro 4 Specs
Swipe to scroll horizontally
Category
Specification
Operating System
Windows 10 Pro
CPU
6th Generation Intel Core m3, i5, or i7 (Skylake)
Graphics
m3 Intel HD graphics 515, i5 Intel HD graphics 520, i7 Intel Iris 540 graphics
Display
12.3-inch PixelSense Display at 2763 x 1824 (267 PPI)
Contrast ratio: 1300:1
Aspect Ratio: 3:2
Storage
128GB, 256GB, 512GB or 1TB SSD options
RAM
4GB, 8GB or 16GB
Rear Camera
8MP
Full HD (1920 x 1080)
Front Camera
5MP
Full HD (1920 x 1080)
Windows Hello-compatible
Dimensions
11.50 x 7.93 x .33 in (292.10 x 201.42 x 8.45 mm)
Weight
i5/i7: 1.73lbs (786g), m3: 1.69lbs (766g)
Ports
Full-size USB 3.0, microSD card reader, 3.5mm headset jack, Mini DisplayPort, Type Cover port, Surface Connect
WiFi
802.11ac WiFi wireless networking; IEEE 802.11a/b/g/n compatible
Battery
Up to 9 hours
Pen
Surface Pen
1,024 levels of pressure sensitivity
Magnetic storage
Power supply
24W power supply (Intel Core m3)
36W Power supply with USB chargin port (Intel Core i5 and Core i7)
Other
Stereo microphones, stereo speakers with Dolby audio, ambient light sensor, Accelerometer, Gyroscope, Magnetometer
In The Box
Surface Pro 4
Surface Pen
Power supply
Quick Start Guide
Safety and warranty documents
Here is how the new Surface Pro 4 stands against the Surface 3, Surface Pro 3, and new Surface Book.
Swipe to scroll horizontally
Category
Surface 3
Surface Pro 3
Surface Pro 4
Surface Book
Display
10.8 inches
12 inches
12.3 inches
13.5 inches
Resolution
1920x1280
2160x1440
2763x1824 PixelSense
3000x2000 PixelSense
Processor
Intel Atom x7
Intel i3 / i5 / i7 (Haswell)
Intel M3 / i5 / i7 (Skylake) 64 bit
Intel i5 / i7 (Skylake)
Graphics
Intel HD (Broadwell)
Intel HD 4200 / 4400 / 5000
Intel HD 515 / 520 / Intel Iris 540
Intel HD 520 / NVIDIA GeForce (Maxwell)
RAM
2 or 4GB
4 or 8GB
4, 8 or 16GB
8 or 16GB
Biometrics
None
None
Facial recognition
Facial recognition
Internal Storage
64GB / 128GB
64GB /128GB/ 256GB / 512GB
128GB / 256GB / 512GB / 1TB
128GB / 256GB / 512GB / 1TB
Storage Type
mSATA
mSATA
PCIe 3.0
PCIe 3.0
External Storage
micro SD
micro SD
micro SD
Full-size SD card
Ports
USB 3.0
Mini DisplayPort
Headset jack
USB 3.0
Mini DisplayPort
Headset jack
USB 3.0
Headset jack
Mini DisplayPort
2x USB 3.0
Headset jack
Mini DisplayPort
Listed Battery Life
10 hours
9 hours
9 hours
12 Hours
Weight
1.37 lbs (621g)
1.76 lbs (798g)
i5/i7: 1.73 lbs (786g)
m3: 1.69 lbs (766g)
3.48 lbs (1576 grams)
The big shifts for the Surface Pro 4 compared to Surface Pro 3 come down to these fundamental components and features:
New 6th gen Intel Skylake processors
Higher resolution display (2763x1824 vs. 2160x1440)
Slightly larger screen (12.3 inches vs. 12.0)
Less heavy (lighter by 0.03 lbs)
Increased levels of pressure sensitivity for Pen (1024 vs. 256)
Facial recognition camera for Windows Hello
Updated distributed cooling system
Maximum internal storage increase to a 1TB SSD
Shift from mSATA to high-performance PCIe 3.0 for storage
Maximum RAM configuration now up to 16GB
Higher starting price: $799 (now $699) versus $899
For the Surface Pro 3 user, it is obvious that the Surface Pro 4 offers modest improvements in many categories. That is where the Surface Pro 4's story becomes interesting. While performance differences between a the 5th-generation Broadwell Core i5 and the new 6th-generation Skylake chips are slight, when you add in all the other features the Surface Pro 4 feels like a leaner, meaner machine.
Perhaps the biggest change though is not the Surface itself, but rather the new Type Cover, which makes some momentous changes all in the right direction. These modifications are significant to Surface Pro 3 owners too, as the new Type Cover is backwards-compatible with that tablet as well. This option results in a $129.99 side-grade rather than purchasing a whole new Surface.
Let's talk more about that keyboard.
New Type Cover is the best Type Cover
Honestly, in using the Surface Pro 4 the most notable change is the keyboard. This experience should not be too surprising as nothing is more personal than typing on a computer. Indeed, this is a make or break area for many, and the previous Type Covers have all had a few drawbacks including the two-button trackpad being too small. Here are the noteworthy changes with this generation of the Type Cover:
Larger trackpad
New spread-out key design
New teal color option
Fingerprint ID version ($159.99)
Let's talk about typing. It's better. Much better. Although I had no real issues with the previous iteration of the Type Cover, the new design increases the space between the keys for an improved tactile feel. While the keys are slightly smaller to allow for that spacing, they're still large enough to type without looking, and the spacing only enhances that capacity. Size isn't everything, folks. The travel of the keys is also improved with the newer version, featuring a softer response along with a longer travel.
The top row of functions keys has also shifted around. Microsoft is ditching the dedicated Windows 8 function keys (e.g. Share, Search and Settings) but has added volume up/down and thankfully Print Screen and Insert. The result is a keyboard that feels more traditional for laptop users, rather than one focused on Windows 8.
The precision trackpad has also – once again – grown and is now super smooth glass. Third time's the charm, right? The new trackpad is significantly wider and taller. Now, I want to be clear that ideally it would still be even larger. However, like the Surface Pro 3, the trackpad is now at a tipping point: this is now good enough for most users. I would find it difficult to believe that most users would see this expanded trackpad as too small.
The drag coefficient (i.e. finger-on-glass friction) is also lower, leading to the new Type Cover trackpad being even smoother to the touch than its predecessor. It is a great experience.
Nonetheless, all is not perfect. I do wish there were more customizations with Microsoft's Precision Touchpad settings. Scrolling in Microsoft Edge feels nice, but the number of lines it scrolls in one swipe is not nearly enough for my usage. As a result, I feel like I have to work to browse a web page (or reduce the zoom to make items smaller). Likewise, for coasting scrolls, which requires a flick-like action and not the traditional method of coasting by inertia.
For some users, this is just a preference, or I might just be nitpicking, but I see it as a pain-point for Apple users looking to jump ship to a Surface. At the very least, Microsoft should offer a Synaptics-like control panel that lets you customize the trackpad at the nitty gritty level, even if that's something that most users won't ever touch.
Finally, there is the new Fingerprint ID version of the Type Cover in black for $159.99. For an extra $30 over the $129.99 version, you gain the ability to log into the Surface just by swiping your finger. Not only is that a great option but Surface Pro 3 users can also use it. That's a substantial option for Surface Pro 3 users with Windows 10. Microsoft has not forgotten about you. (The fingerprint-scanning version of the Type Cover was not available at the time of our review, but we will definitely check it out when it is.)
Windows Hello?
Speaking of biometric authentication let's talk about Windows Hello and facial recognition. I am a big fan of using facial recognition technology to log me into my computer. I've been using the Intel RealSense F200 developer camera for my PC since July and love the nascent security feature. Sure, typing in a PIN isn't exactly a chore, but by nature on a mobile device you are required to do it more often compared to a desktop.
Log me into my Surface with my face? Sign me up!
On the Surface Pro 4 (and Surface Book), Microsoft is introducing some new elements for the front-facing camera. Specifically, there is an IR diode and sensor that, in conjunction with the traditional 5MP RGB webcam, can identify your face for logging into the computer. It all works through Windows Hello in Windows 10 and augments the PIN and password systems. To be clear, this is not an Intel RealSense F200 setup but rather Microsoft's creation that is smaller and slimmer for the Surface Pro 4. Because of this difference it lacks a 3D camera, which would add bulks to the system.
While the idea is certainly neat – who doesn't want to auto-login by turning on the display? – Microsoft did not have the feature ready for our review unit at the time of our writing. Microsoft has informed us that Windows Hello facial recognition will be enabled by the time the Surface Pro 4 hits store shelves on October 26, at which point we will revisit the feature.
Dat Display
The Surface Pro 4 does a few things to the display when compared to the Surface Pro 3. It increases the size from 12 inches to 12.3-inches while maintaining the same overall device footprint, which was accomplished by narrowing the bezels. Likewise, the resolution increases from 2160x1440 to a more impressive 2763x1824 at 267ppi besting Apple's 227ppi in the MacBook Pro and the 216ppi in the Surface Pro 3. That resolution clocks in at over 5 million pixels. Additionally, Microsoft boasts that the new Surface Pro 4 display has 1300:1 contrast ratio and supports 100 percent of the sRGB color gamut.
The 5-million-pixel line will see some marketing use — it's easier to grok than the somewhat awkward 2763x1824 resolution with a 3:2 aspect ratio. Since these numbers are outside the boundary of normal consumer terms like HD or 4K, Microsoft's selling it as "5 million pixels". Most 4K displays start at the 3840x2160 (8.2 million pixels), so the Surface Pro 4 falls below that threshold. Still, it is a fairly high resolution for a display that's only 12.3 inches, resulting in that nice 267 pixels-per-inch measurement.
I never had any grievances about the Surface Pro 3's display quality but if Microsoft wants to make the pixels denser (and crisper with a better contrast ratio), I won't object. Indeed, the Surface Pro 4's display is noticeably better than the Surface Pro 3 when it comes to brightness and even reduced glare. While I would never suggest such additions are reason alone to upgrade a device, it is great to see Microsoft push the boundaries.
I'll touch upon battery life in a bit, but there is little doubt that having a brighter, higher-resolution display will put additional strain on the battery. Microsoft seems to have traded on that with the Intel Skylake processor's improved power management, making it a wash. So the Surface Pro 4 carries the same 9-hour battery life estimate as the previous Surface Pro 3.
Unfortunately, I did notice some severe light bleed from the lower right and left areas. I cannot say I perceived it in everyday usage, but only on the rare system boot when the display mostly black (or any other time the screen was full of darkened pixels). While this is surely a rare manufacturing flaw (it happens), I would hope that it's an exceedingly rare occurrence for such a premium device as it was quite bad. At least there were no dead pixels, which is a worse scenario.
Additionally, there is now a dedicated processor for the 10-point multi-touch system. This custom processor aids in touch and more importantly pen usage with less latency when drawing or writing. More on inking in a bit.
Overall, the display on the Surface Pro 4 is a marvel. It's high resolution to the point you simply cannot see pixels anymore, the low reflectivity is ideal for working, and the reduced bezel makes it visually stunning. While I had no problems with the previous Surface's display, the Surface Pro 4 pushes the envelope with solid results.
Cameras
Microsoft has learned a lot regarding camera functionality on the Surface series. On the Surface Pro 3 there were ho-hum 5MP 1080P cameras on both the front and back. More egregious was the lack of proper autofocus for the rear world-facing camera. Fixed-focus cameras are acceptable for budget smartphones, not premium PCs.
Thankfully, Microsoft fixes these mistakes with the Surface Pro 4. With this generation, users can expect the following:
8.0MP rear-facing auto-focus camera, with 1080p HD camera
5.0MP front-facing 1080p HD camera
The rear camera is the same module found in the cheaper Surface 3, and I am glad to see it here. The addition of autofocus makes it useful and at 8MP it is quite good for a "tablet camera", more than you would expect. While I would never advocate shooting an event with this camera or simply a device of this size (please, don't ever be that person), for those in an enterprise or unique settings this is a solid camera for "utility" photography.
The front-camera is also quite solid at 5MP. It won't set any records, but for the occasional Skype video call it gets the job done.
There is also now the addition of a 'privacy light' on the front of the device. Simply put, it's an LED that turns on to let you know that the front camera is in use. Consider this a nice security feature so that you always know if you're being recorded. I'm a big fan of this addition, as it's a common feature with standalone webcams and many laptops. It also lets you know that Windows Hello is working (if you've enabled it) when you turn on the Surface Pro 4.
Pen inking
There's one reason why many prefer using Surfaces over more many other PCs: the Surface Pen. Although I don't use the pen all that often, even I have to admit that Microsoft is honing their digital pen system to near perfection. With the Surface Pro 4 there are a few important changes that boost the pen experience:
The Pen is magnetic and sticks to the left side of the Surface
The rear button is now an eraser
The rear button has three actions (hold for Cortana, double-click for screenshot, single click for OneNote)
There is only one button on the side of the pen (instead of two)
Pressure sensitivity has been increased from 256 levels to 1024
There's a dedicated G5 processor for touch and inking
Here is what this all means for the real world: the pen now has very minimal lag when drawing on the display. This lack of lag is super important for the illusion that this is a pen and paper and not digital. Indeed, the oddity in digital ink is the perceived delay between the action and visibility of the lines drawn.
The more you minimize this delay, the more effective the illusion. Computationally, this is not easy, which is why Microsoft is moving to a dedicated processor to make it happen.
I have to acknowledge that Microsoft and the Surface team have almost completely eliminated this delay in inking. It is still there, but it is reduced to such a minuscule delay that you can feel the lines between real and digital inking being blurred. It's quite the remarkable feat.
Pressure sensitivity also increased from 256 to 1024 levels, which is substantially nuanced. For those who draw with the Surface, you will gain a much finer control over line pressure when you press on the display. Once again, this increased sensitivity enhances the illusion that you are inking on paper and not just using a stylus.
While Microsoft can go further, in my opinion they are the threshold of making this digital ink technology a true replacement for analog systems. A lot of these improvements comes from the custom G5 chipset created by Microsoft. This processor handles many of the touch inputs for the pen and display and like all dedicated processors allow for more refined handling. This split in processing duty between the Microsoft G5 and Intel Core chips gives a more optimal experience all around.
I am also pleased with the eraser functionality in the new pen. Ironically, Apple's pencil does not erase while Microsoft's pen does. The rear button on the Surface pen always felt like it was an eraser, but I am glad Microsoft completed the metaphor.
The new Surface Pro 4 pen also has an AAAA battery that reportedly lasts for a full year. This improvement is an increase from the three months of the previous generation. Compared to Apple's pencil, which reportedly needs frequent recharging (and does so by awkwardly plugging into the iPad Pro's charging port), the Surface Pro 4 pen is a big improvement.
The new pen takes alternative tips (or nubs) that can be purchased from Microsoft for a fair $10. These tips include a low-friction pen, one similar to a #2 pencil or a wide marker. Although note takers won't get too much benefit, it's a nice addition for artists and those looking for finer control.
I'm not a pen user and I'm still quite impressed with this pen. The ability to launch Cortana by holding down the rear button, doing a screenshot with the double-click, and the ability to stick the pen to the Surface on either side are all just whimsical.
But the best part of the new Surface Pen? Just about everything works with the Surface Pro 3 too, including the eraser and launching Cortana (you do give up the 1024 levels of pressure, however). Well, done, Microsoft.
Notable changes
There are many other smaller changes to the new Surface compared to the last iteration, including:
No more Windows button on the bezel
New Microsoft logo on the back instead of Surface name
Larger and louder front-facing speakers
Volume keys moved from the left side to the top (to accommodate the magnetic pen docking points)
The removal of the Windows button on the bezel is just another sign of Windows 8's demise. Additionally, this was a nod to artists who complained about hitting the button when resting their palm on the bezel, as well as the slimming of that bezel.
The improved front-facing speakers are the same ones found in the Surface 3, and delivering louder and crisper sound with on-board Dolby Audio. I have always liked the speakers on the Surface line, and this version is no different.
Performance and battery
For this review, I used a Core i5 version of the Surface Pro 4 with 256GB of internal storage and 8GB of RAM (clocking in at $1,299.00). We ran both the Surface Pro 3 (Intel Core i5-4300U @ 1.86GHz) and Surface Pro 4 (Intel Core i5-6300U @ 2.5Ghz) through Geekbench 3.0 on 64-bit (higher scores are better).
Geekbench 3.0 Results
Swipe to scroll horizontally
| Category | Surface Pro 3 Core i5 | Surface Pro 4 Core i5 |
| --- | --- | --- |
| Single-Core Score | 2363 | 3211 |
| Multi-Core Score | 5476 | 6759 |
Geekbench 3.0 Memory Performance
Swipe to scroll horizontally
| Category | Surface Pro 3 8GB | Surface Pro 4 8GB |
| --- | --- | --- |
| Single-Core Score | 2594 | 2704 |
| Multi-Core Score | 3530 | 3737 |
The newer Surface Pro 4 (2.5 GHz) has a notable and substantial processing advantage over the older Surface Pro 3 at 1.86 GHz. Also, the Surface Pro 4 uses Toshiba NVMe PCIe 3.0 SSDs for storage, which greatly improve throughput for file access. When you combine them both, you get a very fast machine.
I am a fan of Intel's 6th gen Skylake processors. The lower heat, quieter fan and overall better performance make them a natural fit with Windows 10. There should no longer be any "hissing" from the fans during Windows updates. The Surface Pro 4 is stunningly better to use for everyday tasks with just a little more zip than the previous generation.
When it comes down to battery life, my off-the-cuff results suggest that it is nearly the same as the Surface Pro 3. Although 9 hours of video playback does not equal 9 hours of real world usage, the Surface Pro 4 should get most users through the day with ease. Any gains, however, from the new Intel chip are likely lost with the higher resolution and larger display.
The best Surface yet?
So, what to think of the Surface Pro 4? There are two ways to look at this device: you already have a previous-generation Surface, or you're considering a Surface for the first time.
If you're a Surface Pro 3 user, the gains in the Surface Pro 4 probably aren't worth the cost. But for $220 you can get both the new and improved Surface Pen (with included pen tips) and the new Type Cover with Fingerprint ID. Those upgrades will certainly improve your experience without breaking the bank.
If you are a serious Surface user who has the cash and the need (or the want), there are no downsides in upgrading to Surface Pro 4. Of course, you could always abate some of the cost by selling your Surface Pro 3 and putting the funds towards a Surface Pro 4. You get a larger, higher resolution display, new Windows Hello facial recognition, and a much faster system overall. The external difference may be minimal, but you'll reap in performance benefits.
Think of the Surface Pro 4 as the Surface Pro 3, but perfected. So if you love the Surface Pro 3, this next-generation Surface is a home run.
How to sell and prep your Surface Pro 3 for a Surface Pro 4
If you are considering the Pro 4 for your first Surface, you won't be disappointed. Microsoft has taken the already-winning formula of the Surface Pro 3 and improved on it in many different ways. It runs cooler, has a faster CPU, is slightly thinner and lighter, and has a bigger and better display.
The one downside is the cost. The Surface Pro 4 now starts $100 higher ($899) than what the Surface Pro 3 sold for on its release. But hey, this is a premium device and it's a reasonable cost for what you get. For those that aren't sticker-shock averse, you can spec out a Surface Pro 4 to a jaw-dropping $2700 with a Core i7 processor and a 1TB SSD. Microsoft will also continue to sell the Surface 3 ($499) and reduced-price Surface Pro 3 (now $699) for the foreseeable future.
So what's not to like about the Surface Pro 4? The same things as the Surface Pro 3, which includes that's sometimes awkward in your lap thanks to the reliance on the kickstand, it only has one USB port and it's not a future-proof Type-C port at that, and the high-price point comes with decent but not mind-blowing battery life. The magnetic pen solution is solid, but it will still come unfastened in your bag and not everyone is going to find a 12.3-inch display ideal. Finally, I did have some software glitches on occasions including a faulty display driver, although Microsoft assured me it would be fixed by the time the Surface Pro 4 ships. Finally, there is no LTE version for those who want to work on the go. Instead, you'll have to tether to your phone or grab the weaker Surface 3 LTE.
If you were unconvinced by the Surface Pro 3's design, then the Surface Pro 4 won't change any of that.
Perhaps the bigger question looming is the Surface Book. I think this is an easy answer, assuming money is less of a concern. If you are a diehard laptop user and not huge on tablets, the Surface Book may be your best bet. If you want something small, light, portable, and unique, then you should consider the Surface Pro 4. This distinction is not trivial. As much as adore all the changes to the Surface Pro 4, I think the Surface Book will be the device that best fits my needs.
The Surface Pro 4 is the best tablet that can be your laptop, but it's not the best laptop that can be a tablet. Nonetheless, remember that Surface Book is a first-generation product and there may be growing pains — some of which might not be addressed until the next version is unveiled.
In the end, the Surface Pro 4 is by far the best Surface yet. It may have taken three generations to get there, but the Surface Pro 4 is Microsoft hitting their stride with confidence.
Pricing and Availability
Starting at $899, the new 12.3-inch Surface Pro 4's base model features 128GB of storage, an Intel Core m3 chip, and 4GB of RAM. There are 8GB and 16GB versions to consider before jumping to the ultimate 1TB, Intel Core i7 model.
The Surface Pro 4 runs Windows 10 Pro and includes the new Surface Pen. Type Cover sold separately and is available in five colors including black, blue, bright blue, red, or teal for $129.99. The Fingerprint ID Type Cover comes only in Onyx, sells for $159.99 and works with existing Surface Pro 3s as well.
Order Surface Pro 4 Accessories from Microsoft
The Surface Pro 4 is expected to ship on October 26th in the US, and November 12th in the UK. Availability in other countries will pick up later in the year or early 2016.
128 GB SSD / Intel Core m3 / 4 GB RAM - $899
128 GB SSD / Intel Core i5 / 4 GB RAM - $999
256 GB SSD / Intel Core i5 / 8 GB RAM - $1,299
256 GB SSD / Intel Core i5 / 16 GB RAM - $1,499
256 GB SSD / Intel Core i7 / 8 GB RAM - $1,599
256 GB SSD / Intel Core i7 / 16 GB RAM - $1,799
512 GB SSD / Intel Core i7 / 16 GB RAM - $2,199
1 TB SSD / Intel Core i7 / 16 GB RAM - $2,699
More Information
Need help? Jump into our help and how-to forums for more information on the Surface Pro 4, or choose the topic page for all our news coverage!
Surface Pro 4 - All You Need to Know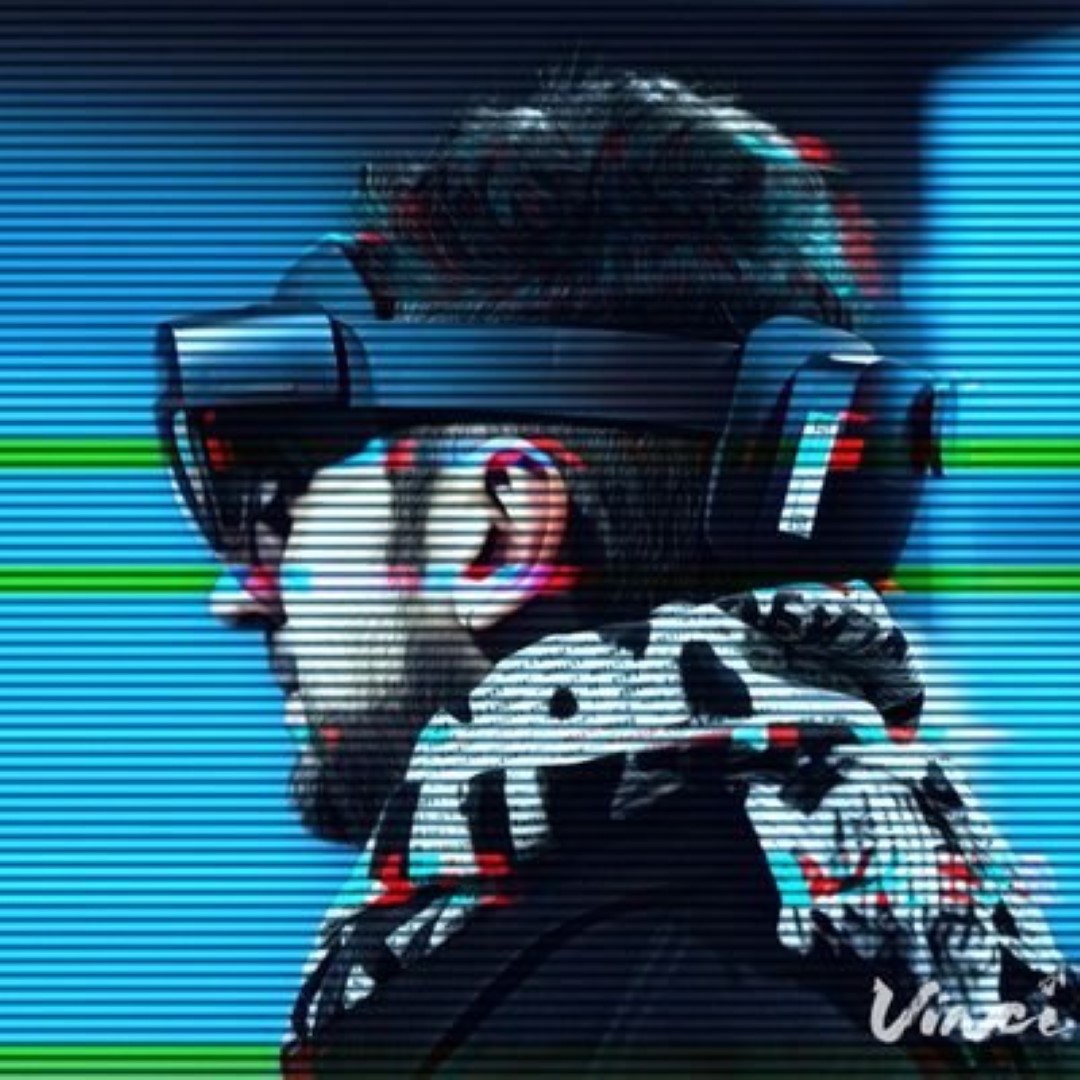 Daniel Rubino is the Editor-in-chief of Windows Central, head reviewer, podcast co-host, and analyst. He has been covering Microsoft since 2007 when this site was called WMExperts (and later Windows Phone Central). His interests include Windows, laptops, next-gen computing, and for some reason, watches. Before all this tech stuff, he worked on a Ph.D. in linguistics, watched people sleep (for medical purposes!), and ran the projectors at movie theaters because it was fun.