Microsoft rolls out Beta Channel for the new Chromium-based Edge browser
Microsoft's new version of Edge is shaping up quite nicely.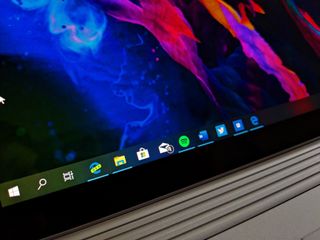 Microsoft's new Chromium-powered version of Edge for Windows and macOS has reached a significant new development milestone today, as the company is now deeming the pre-release browser ready for everyday use, and has subsequently released the first "beta" build of Edge in a new access channel. This beta is the third and final preview channel for Edge, with the next stage being a stable public release.
Today's announcement means Edge is one step closer to an official public launch, which is an important milestone that Microsoft needs to reach before the new Edge can be bundled as the default browser on Windows 10. Microsoft says the Edge previews so far have been downloaded over one million times, with over 140,000 pieces of feedback being submitted by testers. Microsoft is super happy with these numbers and is pleased with the progress the new Edge has made so far.
Which Microsoft Edge preview channel should you choose?
What is the beta channel?
Regarding the logistics of the new Beta channel, Microsoft says this channel is considered to be the most stable channel for testers, and will be updated on average about every six weeks with new features and changes once they have been tested in the Canary and Dev channels, which are updated on a daily and weekly cadence. So the beta channel is suitable for those who want to use the new Edge now, but don't want to continue waiting for the stable release, which is still months away.
Joe Belfiore, CVP of Microsoft Windows Experiences, announced the following:
Microsoft also says that it has contributed over 1,000 commits to the Chromium project since development on the new Microsoft Edge began. So far, joining the Chromium project has proven to be nothing but good news for everyone involved, as there are many improvements in the pipeline coming to both Chrome and Edge now that Microsoft is contributing to the project. One such improvement is better battery life on Windows, which is a complaint many Chrome users have had for a while now.
Will you be downloading the Microsoft Edge beta or will you wait for the stable release?
Windows Central Newsletter
Get the best of Windows Central in in your inbox, every day!
Zac Bowden is a Senior Editor at Windows Central. Bringing you exclusive coverage into the world of Windows on PCs, tablets, phones, and more. Also an avid collector of rare Microsoft prototype devices! Keep in touch on Twitter: @zacbowden.
Now you can use Google's superior product while pretending it is Microsoft!

You must lead a miserable life.

Sometimes your comments kind of make sense and times like this time they don't whatsoever lol.

Lol, poke poke poke. Chromium for their browser. Android/iOS for their mobile apps/services. Alexa for their personal Assistant.
I'm seeing a pattern.

Were you drooling on your keyboard while writing all three of your pointless snarky comments on this article, or just while writing this one?

No, so we can use a browser that has nothing to do with Google other than the fact that the original, unmodified source code is owned by Google. So it's a browser that ties into your Microsoft account instead of Google account, is based on Chromium just like Google Chrome, so it uses the blink engine as well.
So basically Google Chrome, but owned by Microsoft instead of Google.
Oh, and it's compatible with plugins from the Microsoft store as well as Chrome plugins.

So far I'm loving it. I can see this becoming my new preferred browser.

You have been able to use Chrome for years. Paint job makes the difference?

That's a pretty narrow and simplified view but ok

That's like saying Android is the same as Linux/Unix.

This is Chrome managed by Microsoft instead of Google...that's a win/win for me.

No, but not having Google sh*t does.

I've been using the Dev version for a quite a while now. I have not had any issues. Seems pretty solid.

Same. I never really liked the original Edge, but the new Dev version has been my main browser since it first came out. Prior to that I was switching back and forth between Firefox and Opera.

Now you see why the rest of the world has been using Chrome the last decade.

At some point, maybe you'll see why nobody likes you.

Chrome sucks. Firefox is really better.

Yeah, they have been using Chrome the last decade because Google has pushed it so hard (and still is), and most people either don't care or don't know there are other browsers. I have been using Opera because it uses the blink engine, it's fast, and no Google.
Now I'm using Edge because it uses blink as well, it's faster than Chrome, syncs with the android version since the beta (which also has a build in adblock), and also important: no Google.

It's not a paint job. Since Microsoft join the chromium project, it has advance much faster than before.

To help make a decision I have installed Chrome and Edge on my phone, tablet and laptop. So far I am coming down in favor of Chrome because Edge is not supported on all Australian government sites. Some work, some don't so Edge is behind my eight ball because I want a browser that just works on every site I visit.

You can also use the Stable build channel as well which leaked a few days ago. It works fine on my PCs so far. The Stable channel build number is Version 77.0.235.9.

Chromium Edge is great. But to be fair, Firefox is still better.

OK, so I tried this out. I notice a big performance difference in Google Maps and having a standalone "app" for that service is pretty cool. YouTube is a bit unstable. I'm not seeing huge differences in other websites I commonly visit. Being able to appify more random websites isn't really very useful. The UI isn't bad. I'm missing my mouse gesture extension (haven't figured out how to search for in in the Chrome store yet). Overall, looking OK.

Any word on when the new Edge for WOA will be available? I am wary of using a third-party "leaked" version.

Already using it... when is it available for iPhone?
Windows Central Newsletter
Thank you for signing up to Windows Central. You will receive a verification email shortly.
There was a problem. Please refresh the page and try again.