Microsoft is launching a brand new version of its Edge web browser today, and it's a huge departure from the old Edge we've come to know. Microsoft has rebuilt Edge from the ground up using the open-source Chromium project, the same codebase that Google Chrome is based upon. Existing Chrome users will find the new Edge to be very familiar, and that's by design. At first glance, the new Edge is just Chrome, but with a Microsoft logo slapped on the front.
But if you dig a little deeper, there's a lot more going here. I think there's a genuine market for a version of Chrome that doesn't talk to Google's servers, and this new Microsoft Edge fills that role. It syncs up with your Microsoft Account and has customizable tracking prevention features built right in. Microsoft is putting privacy at the top of its game with the new Edge. It's also enterprise-ready with AAD support, an Internet Explorer mode for rendering legacy websites, and much more.
While that's all well and good, we want to know if the new Microsoft Edge is a good browser for more than just the enterprise. Should you, as an average PC user, switch to the new Microsoft Edge? There's a lot here that normal PC users will enjoy, such as cross-platform syncing if you use Microsoft Edge on macOS, iOS, or Android too. It's also the only browser on Windows 10 to support 4K streaming on Netflix.
10 best new features in Microsoft Edge
I've been using the new Microsoft Edge since it entered preview in the spring of last year, and I've been using the release candidate since November. Now that the new Microsoft Edge is officially here, I wanted to write up my thoughts as a review for anybody who's considering making the switch from another browser. Whether you're a user of the old Microsoft Edge or a die-hard Google Chrome fan, I think everybody should be paying attention to this new browser from Microsoft.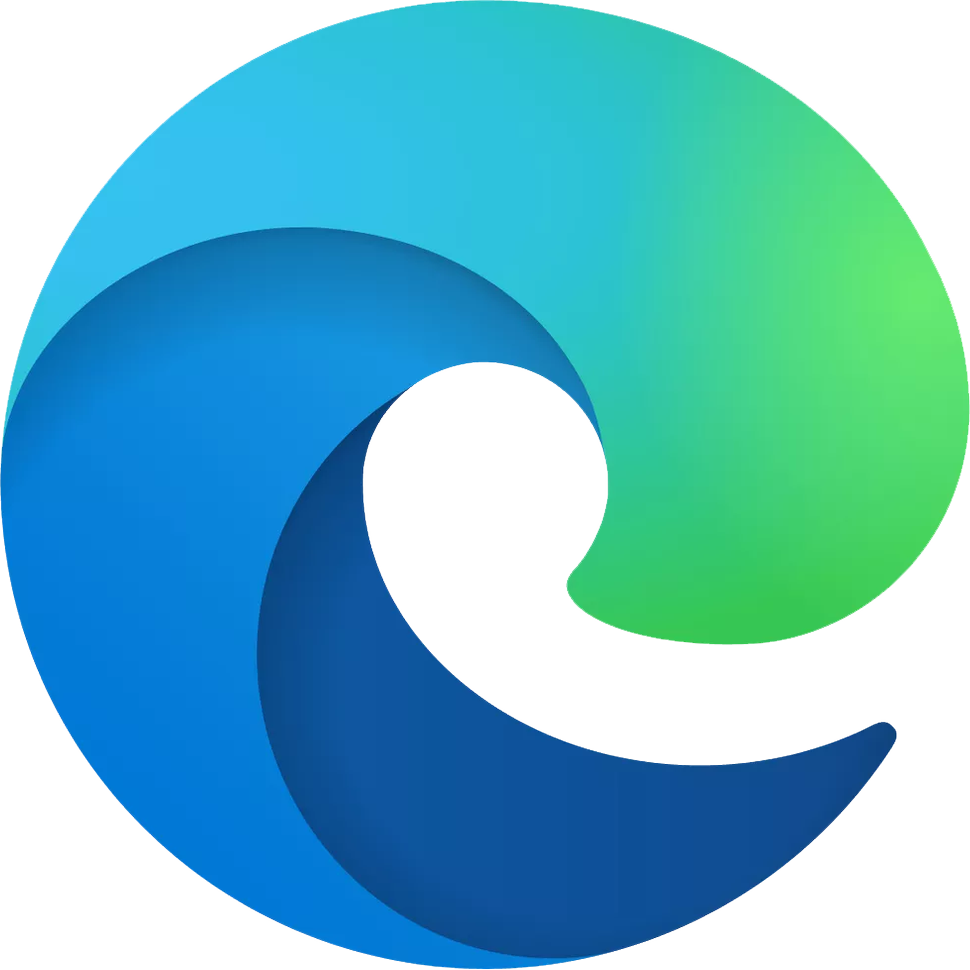 (opens in new tab)
Price: Free download.Bottom line: Microsoft's new version of Edge is a complete rebuild with new features, better performance, and cross-platform support, but is launching with several missing features.
For
Great web performance
Familiar UI
Access to Chromium-based extensions
Google Chrome without the Google
Against
No history sync at launch
Missing features such as Inking onto webpages.
Microsoft Edge set up
Let's start at the very beginning. If you're a user of the old Microsoft Edge, installing and switching to the new browser is incredibly painless. Whether you install the browser yourself or wait for Microsoft to push it to you via Windows Update, the new browser will automatically replace the old one and import all of your data. The first run wizard will move all of your passwords, history, bookmarks, and more into the new Edge in just a few seconds.
Those coming from a third party browser will have to head into the settings area of the new Edge to import their data, but you can still import everything with no issues. Microsoft is making the switching process as easy as possible, as it knows the daunting task of switching browsers is a showstopper for many. Once the new Edge is installed, you should be up and running with all your data intact in under a minute.
One thing that doesn't port over from the old Microsoft Edge is extensions. Users will have to manually download all their extensions again when moving to the new Edge. Luckily, the new Microsoft Edge supports all the same extensions as Google Chrome, so you won't be without any of your favorite extensions.
Syncing browser data across devices uses your Microsoft Account, but history and open tabs don't yet sync. This means if you're attempting to switch to the new Edge on multiple devices, you won't be able to view cross-device history or tabs open on other devices.
This also means that the new Microsoft Edge doesn't support Windows 10's own Timeline feature. Microsoft does say that these additional sync settings will light up eventually, but there's no ETA for this. I'm personally not too bothered, but I know not being able to sync history across devices might be a deal-breaker for some. If that's the case, then I recommend waiting for all the sync settings to come online before you give the new Edge a try. Microsoft is working on it as we speak.
Microsoft Edge browsing experience
Once you're all set up, the first thing you'll notice is the new tab page, which has been carried over from the old Microsoft Edge and revamped with more customization features. By default, the browser is set to search the web with Bing, but users can change this in settings if they wish. The new tab page will automatically list your most visited websites, and allow you to pin sites manually as well.
Below that, you can choose to have MSN display a grid of news articles from the last 24 hours, and you can even customize which topics show up here. I know a lot of people don't like being bombarded with information on their new tab page, so this is something that is fully customizable. If you don't want to see any news articles, then you can turn it off entirely.
You can also turn on or off a daily wallpaper that is pulled in from Bing, which gives your new tab page a little bit of flare. I keep this off, as I prefer a more minimalist appearance. But if you like seeing the news, or like seeing a new image every day, those are options for you to configure.
The UI along the top of the browser is very similar to Google Chrome, and this is by design. Microsoft wants to make switching from other browsers to the new Microsoft Edge as painless as possible, and that includes making the new Edge look like every other browser out there. If you're a Google Chrome user coming over to the new Microsoft Edge, you'll find all your imported data in the exact same places they would be in Chrome.
This minimizes the barrier to entry. Users don't like change, so having the new Edge be almost a carbon-copy of Google Chrome means Chrome users won't be as overwhelmed with switching to the new Edge. That said, there are a few minor differences in the UI that align the browser more with Microsoft's own design language. Corners are a little more squared off, and the settings area is a fair bit different too.
Browsing websites is a total breeze. Gone are the days of old Edge not being compatible, or rendering webpages poorly. Browsing the web using the new Microsoft Edge is fast, fluid, and just works. In fact, the web browsing experience is now identical to Chrome thanks to the fact that the new Microsoft Edge is built on the same open-source Chromium project that Google Chrome uses.
I've not had the new Microsoft Edge crash out on me, and I've not noticed it struggle to render webpages like YouTube. The old Microsoft Edge was notorious for being bad at rendering Google-centric sites, and the new Microsoft Edge just doesn't have that problem. Users of old Edge will also appreciate the ability to hide buttons that are listed along the top of the browser. If you don't want a favorites button up there, you can hide it. Finally.
Microsoft Edge web apps
A feature that will be new to Edge users is the ability to install websites as native apps. This feature is useful if there's a service you use that doesn't have a dedicated app for your PC. An excellent example of this is Gmail. Google hasn't built a dedicated Gmail app for Windows 10, but with the new Microsoft Edge, you can just install the Gmail website as an app and have it show up in the Start menu and run in its own window as if it were a real app.
This isn't a new feature if you're coming from Google Chrome, but Microsoft has done some additional work to make these web apps appear more native to Windows. While not available today, an upcoming update will make web apps appear to Windows as if they were actual apps. This means they'll show up in Task Manager as their own listing, and notifications will show up in the Action Center under that websites' specific name.
This feature will become more important when Windows 10X launches next year. For now, it works as a great way to pin your favorite websites to your taskbar and Start menu.
Microsoft Edge tracking prevention
One significant feature that Microsoft is touting as part of the new Microsoft Edge is its own tracking prevention features. Privacy is a big deal these days, and Microsoft knows it. To help users in their quest for more privacy, the new Microsoft Edge has an easy to use tracking prevention feature built right in, and it's on by default.
Microsoft has three levels of tracking prevention, and by default, it's on level two: Balanced. This mode will block trackers from sites you haven't visited, and will automatically block known harmful trackers too. This mode is designed to keep your data as private as possible without breaking websites. Level one will allow most sites to track you, and level three will allow pretty much no sites to track you unless you give explicit permission.
It's great to see this level of tracking prevention built right into the new Microsoft Edge, and it's customizable too. Users can add their own sites to a blocked or exceptions list if you want a specific website to track or not track you. There's also a simple UI for clearing browsing data, and the option to remove specific data every time you close the browser. If you're privacy-conscious, the new Edge goes to great lengths in making you feel comfortable while using the browser. It isn't the most privacy-focused browser in the world, but it's a great first start for Microsoft.
Microsoft Edge Collections
Collections is a spiritual successor to the "set tabs aside" feature of old Microsoft Edge. Collections allow you to group links, images, and snippets into a listing of things for referring back to later. This is super useful for students who are researching a specific topic, or a chef looking at ideas for their next recipe, for example.
The Collections feature will along the top of the address bar and is accessible from any webpage. I haven't found much use for it yet, but I can totally see how this feature fits into Microsoft's "be more productive" mantra. You can directly import your collections to Excel and Word too if that's something you want to do.
It also syncs to the cloud, meaning you can access your saved collections across all your different devices running Microsoft Edge, including mobile.
Microsoft Edge: What isn't here
While there's a lot new with the new Microsoft Edge, there's also a lot of the old Microsoft Edge that isn't here. Set tabs aside, inking onto webpages, Fluent Design, Timeline support, are all missing from the new Microsoft Edge. Microsoft says that it is weighing up which features it wants to bring over to the latest Microsoft Edge, with more inking features being one of them. But not every feature is guaranteed to make it over, and that's a real shame.
Many testers also think that the old Microsoft Edge does a better job at handling touch and scrolling. I personally don't see much of a difference between the two browsers, but die-hard Microsoft Edge fans insist that the new browser does a worse job than the old one at scrolling and touch interaction. The new Edge isn't bad at this by any means; it just means the old Microsoft Edge was exceptionally good in these areas.
Final thoughts on the new Microsoft Edge
The new Microsoft Edge is excellent. It's a massive departure from the old Microsoft Edge, which didn't work well in many areas. If you were someone who tried to switch to the old Microsoft Edge before, I recommend you give the new Microsoft Edge a try. It's a whole different ball game that works and performs better.
Some die-hard users of the old Microsoft Edge might take issue with the missing features that made old Edge unique, but those users are in the minority to begin with. This browser is all about being accessible to the broadest possible audience, and it does that job very well. There are no weird features that get in the way of your browsing experience.
Microsoft's decision to adopt Chromium for Edge is the best decision it's made for a failing product in a long time. Instead of killing Edge entirely, Microsoft decided to try again, and now it has a product that I think really can compete in the browser space. I'd go so far to say that a lot of Chrome users won't mind switching to the new Edge, and might even end up liking it even more than Chrome.
I don't expect the new Edge to take over as the number one browser on day one, but I wouldn't be surprised if this new Edge is the beginning of a turning point for the browser market. Perhaps Chrome isn't the only big boy on the block anymore.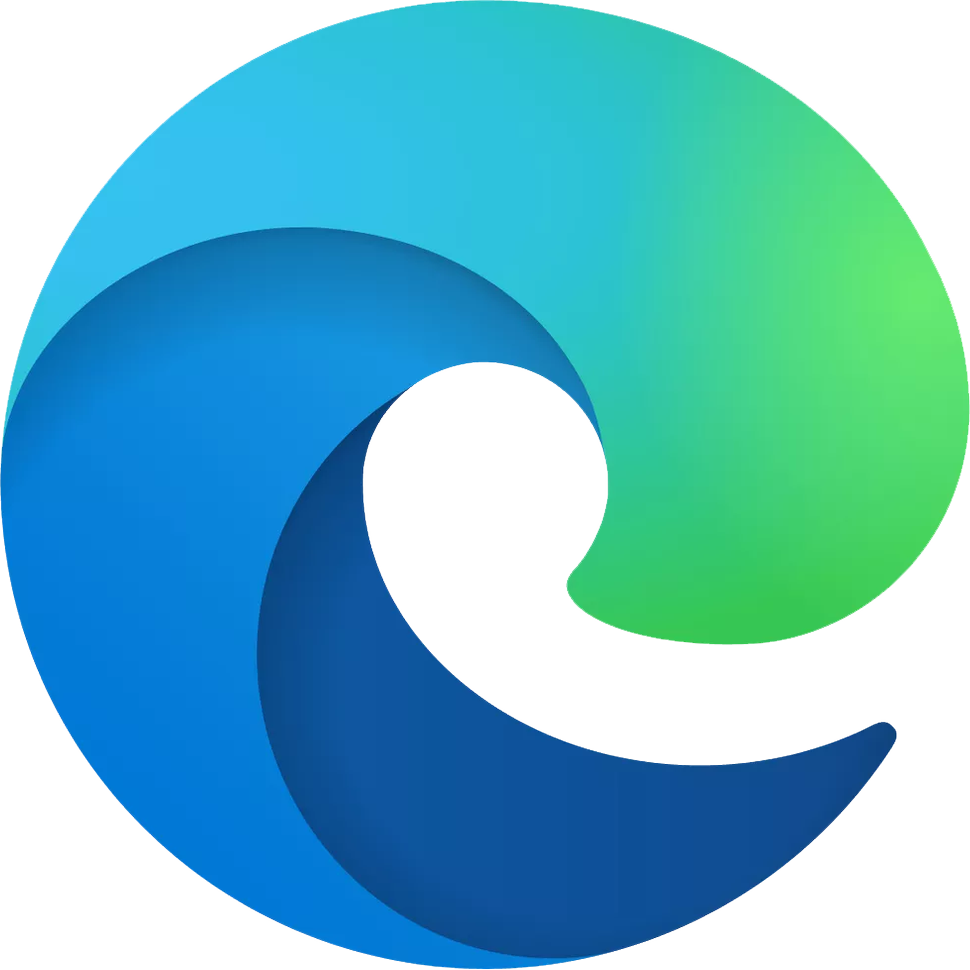 A huge improvement
(opens in new tab)
Microsoft's new version of Edge is a complete rebuild with new features, better performance, and cross-platform support. Download today!
The new Microsoft Edge is available today on Windows 7, Windows 8, Windows 10, and macOS. Microsoft Edge is also available on Android and iOS too.
Further reading and information on Edge
Zac Bowden is a Senior Editor at Windows Central. Bringing you exclusive coverage into the world of Windows on PCs, tablets, phones, and more. Also an avid collector of rare Microsoft prototype devices! Keep in touch on Twitter: @zacbowden.
How does it handle things when one of the preview builds is installed? Does it replace and import data from those, too? Or will it only do stuff from old Edge?

I am really interested in that

I'm interested in that as well. I have the new Edge Beta and the old Edge. How will it replace them?

Old Edge is replaced, Edge Beta stays. At least if you install the new Edge manually via the website.

Thanks for the confirmation, was just about to install the new Edge browser on my Surface Pro assuming the old Edge would remain. I still require inking and PDF support sadly.

If you had old Edge and preview of new Edge installed side by side and you had sync set up with the new Edge, then this is what happens:
- old Edge data is migrated in
- preview version data is synced
In my case this resulted in a duplication of bookmarks, for instance.

No for me. No duplication.

It installs alongside it. You'll probably want to uninstall the Preview Build first. My bookmarks and extensions were automatically there though.

1. It's way faster than O.G. Microsoft Edge, especially loading pages like YouTube (and even WindowsCentral, for that matter). I had some horrible typing lag in O.G. Microsoft Edge, as well, which is not there in the new MIcrosoft Edge. 2. I don't like how convoluted the settings have become, as a result of the upgrade. They really should have tried to keep that part fairly 1:1. It's a bit much, now. 3. Responsive Theme Support that actually works. Thank you. ----- I am not sure how well the Android App works. In the back of my mind, I want to use a Synching Browser that ins't made by Google, but I don't want to install something that will perform badly and suck the life out of my battery like Google's mobile browser. Currently using the Samsung Internet Browser. Does Edge Mobile have Content Blocker support (will probably search this after pressing "Comment," though :-P )? How much work does this Chromium browser do in the background. I see if has that "allow apps to run in the background" setting that I typically turned off in Chrome. Should I turn this off in Edge, as well? THe only extension I use in web browsers are Ad/Content Blockers. ----- I would never use this on macOS/iOS, because of the lack of integration with the host system/services. I'd continue to use Safari there. ----- I like how they handled the update from O.G. Edge to the New Edge.

The mobile version is nothing to write home about yet. At least on Android. The menus do a good job of getting out of the way and all, but the rest of the UI is bland and the scrolling performance is laggy. Chrome still just feels much snappier. Hopefully this changes.

I see Tracking Protection isn't on the Mobile Version yet, so I won't bother. I think I will stick with Samsung Internet for the Security Features (i.e. Samsung Pass/Samsung Pay Integration, etc. - basically the same reason I'd avoid Edge on macOS/iOS).

The Samsung Internet browser generally sucks though. Firefox Preview FTW.

Actually, Samsung's browser is one of the better Mobile browser's out there. It's generally very well regarded, and they've made it available on other phones for that very reason. Practically everyone likes it, and it is quite efficient - at least on their phones..

Edge for Android is still needs alot to improve further. The UI did change but feels not as fluid as Chrome does, for example when going to Tabs view, there is literally no animation. In Chrome, tabs became stack of cards and you can even switch tabs using slide gesture, something Edge Android does not have. This keeps me using Edge in Android unfortunately. It just feels like not as polished as Chrome app. I find the UI to be better in Chrome than Edge in Android. Especially when using the Chrome Flag "Chrome Duet" where there is a search/address bar button at the bottom of the screen, which makes it similar to old Edge/IE in Windows Phone/W10M. New Edge in Android despite having bottom bar, there is no way to reach the addressbar without reaching the top.

I found the same. Other than adding support for the New Edge Desktop App I suspect it's just the same app that was built to go alongside the old Edge Desktop App.

I was really optimistic about the new Edge (and still am), but I have found the Firefox experience the most seamless among google-free options. Rock solid sync between mobile and desktop across multitude of devices and a very privacy-centric approach overall.

Firefox is yet another account to get things Synching. Edge uses the Microsoft Account I already have. So, not so seamless if I have to clutter my life with yet another internet account just to use Firefox across devices. The whole point of not using Google Chrome is so that I don't have to maintain a Google Account just for Synching things across machines, when I get rid of my Android phone and go back to the iPhone later this year. At that point, I will just delete the Google Account, since it only exists for Play Store, etc. anyways (I don't use Google Services - the device necessitates the account exist). Going to Firefox would just put me right back in the same situation. I'm pretty adamant about not creating more internet accounts than necessary - especially those that touch sensitive data (passwords, browser history, etc.). Frankly, I trust Microsoft a lot more than Mozilla to safeguard that kind of data.

Netscape running on a 166 machine with 1GB of ram is way faster than the original Edge,

Really enjoy using the new Edge based on Chromium. @ZacBowden - when you said that Edge "isn't the most privacy-focused browser in the world", what would you consider that browser to be these days? Thanks for the input!

I believe Brave is the most privacy-focused.

Tor-Browser is the most private and secure web browser

Brave, and Firefox has a separate browser that's all about privacy too.

It is Chrome. That is like saying the Toyota FRS rivals the Subaru BRZ!

No one gets this reference.

Hint: they are the same exact car with different sheet metal. The engine and frame are nearly identical. Edge is no longer a Chrome competitor. It is Chrome. They are both based on the same engine with some feature and aesthetic differences. Does Microsoft expect it to rival Chrome, or do they just want a cheap default to throw in Windows?

Ahh, the smartest guy in the room syndrome, in full effect. Most probably understood your point based on the context but using an obscure analogy most wouldn't understand is odd as it contradicts the purpose. Are you genuinely trying to add to the discussion? Or are you compensating for deep-seated insecurities by trying to impress folks with your vast knowledge of everything?

The Toyota/Subaru thing seemed like the most recent example of this situation. Sorry. Badge engineering seems to be more rare these days. It just seems silly to think that Microsoft wanted a rival for Chrome. It seems more like a "if you can't beat them, join them" situation. I doubt Microsoft has any hopes that Edge will take market from Chrome. The Blink rendering engine will certainly improve Edge, but I don't think the rendering engine was really the cause of Microsoft's browser failure.

Yup, I think that's the reason, too, especially if MS is all-in on PWA.

I don't know how someone who visits a tech site on a daily basis can be this technologically illiterate.

See below. Chrome and Edge now only have superficial differences.

@bleached: "Edge is no longer a Chrome competitor. It is Chrome." Uh... Collections? Install this site as an app? Tracking prevention? MS Account integration (which is very helpful in the enterprise with Office 365 btw)? And probably Timeline support soon?

I mean, you can install as an app in Chrome too, it's just in a different menu

Almost a perfect metaphor. Both browsers have the same base and engine with just superficial differences.

Yep. That's basically it. To be technically correct, though, Edge is Chromium, not Chrome. Chrome is also Chromium. I guess Edge would be Chrome if it had all of Google's stuff in it.

Google's rounded corners are horrible. It looks like going fifteen years back in time.
Long life to Metro UI.

Couldn't agree more. The UI of original Edge is great, really well thought through. This new Edge, like all things Google, is a visual mess. Looks like something from the Windows XP era.

Plase, make a tutorial for "How to use IE Mode"

3billion Android devices chrome preinstalled, hard for Microsoft to market share

The new Edge logo looks like a Tide pod.

It makes sense cause it looks like a wave. Which is kind of apt when you think about Surfing the Web. I approve.

It looks more like a hybrid of the Edge
browser and Chromium logo designs.

LOL - So pretty... I want to eat it.

I am really surprised extension and history sync didn't make it to the release version. Seeing how seamlessly Firefox (or Vivaldi or other browsers do this) it doesn't sound like something that should take a year to develop. On the other hand Legacy Edge sync was absolutely horrible and unreliable so there was clearly some work to be done.

That is interesting. When I upgraded to the new Edge, both my extension and history got carried over. I didn't have to reinstall my ad block extension and all my old history are still there.

Try this. In a tablet mode enter full screen. Using touch only attempt to leave full screen mode or switch tabs.

Strange isn't it how some parts of the Edge touch experience are improved - selecting text, copy, paste, video controls - and others are worse, e.g. exiting fullscreen, jittery scrolling, re-ordering favourites, the larger movement needed to go back/forward a page.

Why did they take out the Inking and screen Clip tools? Did it save them money to remove them? I used the Clip tool...a lot! Kinda disappointed that it's gone...

I'm sure those are coming back

You can still use Windows 10 Screen Snip which can do a full screen snip and then you can ink on it.

They didn't take it out, they haven't added it yet.

I just installed/updated on my desktop and surface pro. So far so good. I definitely need pdf and inking soon though!

Did you have the beta installed previously?

I remember a time when Microsoft created their own software. Now we have a Google browser and (maybe, assuming it actually gets released) an Android tablet from Microsoft. What's next? Windows becomes based on Linux and is called Winux? Office is dumped in favor Open Office? SQL Server switches to Oracle syntax? IIS becomes an Apache clone? I can see all of these happening in the next 5 years.

A linux windows? mmm, then, not a bad idea, but if more software was produced for Linux because of that, I think a lot of people would go over to over linux distros.

The issue with Linux is the fact that it has 1,000 distros. From a user perspective, it sounds exciting. However, if you develop and support software, it's an absolute nightmare when one user has a problem running Slackware and another has a problem running Debian, another Ubuntu, and another SUSE or RedHat, etc. When Linux was at the epitome of its Desktop Hype (1998-2001 or so), companies were scambling to port over their software to Linux - and many bit names did. The result is that almost all of those companies stopped this, because supporting consumer Desktop Linux is a nightmare and the users who tend to commit to it typically aren't going to pay the types of prices that Windows software users will - even though the support costs are far higher than for Windows or macOS. The reason why OS X came out and basically became THE DESKTOP *NIX is for precisely these reasons. It's a set user experience that just works and is developed and supported by one primary entity. This creates a reliable ecosystem for consumer software development and sales. Linux is still good for servers, workstations, and developer machines (though a lot of that can be moved to Linux-on-Windows, now - or simply just use a Mac with macOS).

I am not saying it is perfect, but things can change and we can get a bit of a standard so it makes it easier for people. People like a a mate of mine can still use the command line and different distros if they want, but it can be made a lot easier to use. there are some large software ware producers producing software for Linux, not many, but more than their used to be. i can now get a two different pro video editors for linux, it is a start, granted we still have a long way to go. I agree with what you say about OSX, but that is based on BSD or used to be, i think it still is. Most computers years ago had the OS, if you can call it that and the hardware produced by one company, it was only in the business world that we had the PC with dos and CP/M.
The last well known one apart from the MAC would be the Amiga. i would love to change to linux permanently, I really would, but i have software now that I spent a fair bit of money on, so it would be a waste and also while the videoing editing software is good, it don't offer what I need. If I did not spend out so much and the software was there i would dump windows right now. i hate Windows 10.

If you can see all of that happening, then that means you're not a very smart person.

You haven't been paying attention, huh? Microsoft is rumored to begin shutting the Windows store down next.

I never said it was going to happen, i said it is a nice idea. But you never know, Windows is not the money maker for MS that it used to be.

If you can't see all of that happening, then that means you're not a very practical person. 10 years ago, the idea of Microsoft supporting Linux was absurd. 5 years ago, the idea of Microsoft producing an Android tablet was absurd. But then something happened. Back then MS was all Windows, Windows and more Windows. That mind set is now long gone. 15 years ago, Windows accounted for 95% of all personal computing devices sold. Today, that number is below 20%. And still dropping. THAT is what happened. Reality changed. Microsoft had to adapt or die. Its MUCH easier to adapt when you are practical. So now we have MS Linux/open source support and MS Android hardware. Windows is now free. Cloud and related services is where MS is making money today, and even that is more Linux than Windows. The age of "Windows Everywhere" is already over. If the others actually happen, I will not be surprised.

Windows logged than 20%? It seems you don't live in this world.

When you take all computing devices into consideration, Microsoft is less than 20%. That is a fact. Apple is about the same or a bit more and Android is about 3x them. 20% Microsoft, 20% Apple, and Android is 60%. It has been this way for a while.

True to a certain extent, but how many people use Android to type a letter, edit a photo or other stuff that people would o on windows or Mac OS?
Android is pretty limited, mainly because of it's garden wall and also because most Android devices are pretty low powered compared to a Mac or Windows machine.
i know there have been some devices to try to bring Android into the home, i know someone who has one, it is like a giant tablet with a stand to hold it up, it includes a keyboard and mouse and yes you can type a document and all the office type stuff, even do a bit of photo editing, but pretty limited, but it falls down in a few ways. one, most apps are not produced for a large screen, it can be a bit slow now and again and also the device is not supported anymore because it did not seel that well, so it has a old version of Android on it. That is the thing with computers, be them laptops or desktops, you can put a different OS on if need be, even if Microsoft did try and stop people doing that.

I would bet that the vast majority of photo editing happens on phones. I would put a lot of money on that actually. Letters (email) are also a very common phone task. Mobile shopping has now surpassed desktop and gaming is way up there. You're are still stuck in 2009.

It depends on what you consider "editing." I can add filters to photos, crop photos, auto WB photos, etc. on a phone, sure. However, most professional work is still done on PCs. Microsoft still has 90% PC market share. iPads aren't destroying it - they're probably cannibalizing MacBooks more so, because people who use Apple devices tend to live in that ecosystem, anyways. Neither is ChromeOS. They're making headways in the low price/low margin educational market, but that's about it. PC Desktops and Notebooks are almost infinitely flexible, and desktop operating systems are now starting to get to similar points of service integration/accessibility as phones. A big reason for ignoring your PC in favor of your phone in the past was the immediacy of everything on your phone. The ability to Message Instantly. The ability to get notifications for everything as they happened. The ability to access online services from the apps running on your Phone, even if they weren't from the same company (i.e. opening an iCloud-stored photo in a 3rd party application). Desktop OSes like macOS and Windows have been evolving in that direction quite heavily for the past 5 years or so, using the lessons they've learned on mobile to inform that evolution. So, we're back to the point where - for me, at least - the smartphone is falling back to an accessory and the PC is starting to reassert itself in people's lives. This is why PC shipments are up, while the smartphone and tablet markets are slowing down. Adding all devices up and then saying "Look Windows is only 20%" is misleading, because you're lumping work tools with playthings. Most people do not do real work on their smartphones - so, they are not necessarily mission-critical in the way desktops are. The two markets are complimentary, not necessarily competing. Even Apple seems to see this now, so instead of just trying to tell you to replace your laptop with an iPad, they are developing features like Sidecar to enable you to use both in tandem - figuring out alternative ways to get you to buy both devices, instead of "one or the other." This is something Microsoft corrected and got largely right, earlier on, when they dropped Windows RT and focused on Full Windows on Surface Tablets. I always thought they should have just leveraged Android's openness as a mobile integration point (Link to Windows, DeX on PC, etc.), instead of wasting resources on smartphones - personally.

Try editing a photo with a phone in any great detail and you will see how much of a pain it would be. i am not saying people don;t do basic editing, but that is it, basic.
Short emails, maybe, but try doing a long one on a phone with a on screen keyboard, you will soon get annoyed. I do emails on my phone, but i would not write a letter to my penpal or my bank on it. i have never ever used my phone to do shopping and i do not intend to. screen too small and it is just a pain int he neck. I seen online shopping apps and they are all useless. i prefer the big screen.

I think you are completely underestimating the amount of work they put into "making this browser their own." Opera uses the Blink engine, as well, and it's certainly not a "Google Browser." Don't be disingenuous. Maybe take a programming course or two.

I think I have gone past that stage, I did a bit of 6502 assembly language years ago, but it was not really me. i used to use Forth, that was fun, forth is fun to use,

@naddy6969: "I remember a time when Microsoft created their own software." "What's next?" If Windows 10x doesn't work out I could see Microsoft releasing a Surface branded Chromebook easy. But I think it will work out.

"The new Microsoft Edge review: A browser that easily rivals Google's Chrome" You mean it may rival Google Chrome once it's fully featured. Until then it is behind Google Chrome. Honestly Zac, that's a factually incorrect headline.
The lack of complete syncing alone is a show stopper for some. You even list a few of the missing features yet still claim it rivals Chrome.

The new Microsoft Edge can rival Chrome even without being feature-complete. Outside of extension/history syncing, the features that aren't here are features that Chrome users don't have either. Most people will be fine with the new Microsoft Edge today. So yes, it does rival Chrome.

Sounds like Windows 10, lets release it without it being finished. is it going to be like windows 10 and never be finished? i have tried a early version of it, but to be honest i see no reason to change form the browser i am using and I think that will be the same for many people.

If you're going to use that logic, then we can say that Chrome is never finished, and neither is Firefox since it lacks features that the new Edge has, as well. You're really desperate to have a debate where there is no cause for one to exist, huh?

Most updates for Chrome is not to add stuff to it, but to sort out bugs and security issues. gran ted sometimes they do add features, but at the end of the day Chrome uses extensions, so people can add what they want. You may be right, that chrome is never finished, but in this day and age, you would have thought that Edge would have a flipping spell checker

My comment was theoretical, and based on the logic you employed in the comment I referenced/replied to. Google is pretty well-known for endless Betas, anyways. They may remove the Beta Tag, but their products should always be considered Beta for the first 5 years of life, or so. How long as Gmail in beta, before they finally dropped that tag from it? They've basically redefined what Beta Means in the Software/Services industry :-P

i have never really use Gmail, i look at it once in a blue moon to see what junk is in there and that is it.

Do you not know the definition of 'rival' or something?

I think he thinks "rival" means "is better than Chrome" and not "is competitive with Chrome." This is what happens when people stop paying attention in English class. They end up with a 6th grade vocabulary.

If course it is competitive with Chrome. It basically is Chrome.

It uses the same rendering Engine as Chrome, the way Chrome used WebKit (like Safari) when it was younger. That didn't mean Chrome "basically was Safari." The technologies in Question are open source and free for the taking. Multiple browsers use the same enging, but they aren't equivalent. Opera moved to Blink a while back. Does this mean Opera "Basically is Chrome," too? That question is rhetorical.

For me, the new Microsoft Edge is better than Google Chrome on my Windows PC simply due to the fact that it uses less battery and RAM. That's already a huge plus. And the missing features will come over time.

but it is chrome, well chromium, with some things added and some things taken away, it will work the same way as chrome as it uses the same engine, unless MS bloats it.
I use Cent, it is fast and works well, I do have to disable some things I do do not like.
MS Chege does a dirty trick, if you turn on sync , by all accounts it will change your computer from a local account to a MS account. Naughty, not sure if there is a way to stop that.
Chrome and other browsers based on chromium is not much better in that way, log into a google website and sign in and your browser signs in as well. but there is a option to turn it off, but it should be opt in.

Chromium is not Chrome. Two Chromium based browsers can rival each other.

chromium is the open source and it is what chrome is made from. the engine is the same, it is what is added or taken away that makes browsers different that are based on Chromium. i use Cent, because i like the way it works, i have tried a lot of Chromium based browsers over the years.

This is like calling Chrome the same as Safari when they both used the WebKit Rendering Engine. Browser Engine practically doesn't matter, unless one is dominating to the point where it can cripple use by getting developers to adopt non-standard extensions (e.g. Internet Explorer - ActiveX, etc.). It's the end-user features and extensibility of the browser that users care about. The fact that this Synchs to a Microsoft Account is reason enough for many people to use it over Chrome, which necessitates a Google (or Firefox, or Opera, etc.) Account that they otherwise may not need (if they don't use any other Google Services).

I thought chrome was blink, ok it is a fork of Webkit, but still not webkit, unless i am incorrect.
anyway, i am not on about Mac, I must be different to other people, then, I prefer a browser that is basic and I can add the features on with extensions. I know you can not add everything with extensions, but some browsers have just far too many features, including Cent which has mouse gestures and superdrag, both disabled. Microsoft is not much better than Google to be honest when it comes to data, if they was then they would allow people to disable the telemetry in windows and office. the dirty trick Ms is doing now with Edge is if you turn on sync, it will change windows to a MS account. Myself, I do not use any sync.

Blink came much later ;-) Microsoft is about as good as Google when it comes to Data. The difference is not how secure their work centers are, as they are both equally trustworthy there, but the difference in business model. I don't want to use services that move my personal data around (even when I don't store it in the cloud, per se) from a company built around using the data of its users to build products. Also, Google's products don't attract me much because they do not build desktop clients for their services. I prefer not to be imprisoned in Browser Tabs just to use basic productivity and PIM services - not to mention desktop software offers superior desktop integration (Desktop Notification System, Can Leverage OS services, Interoperability with other Apps (Share Functions, etc.)). I want to use Sync because I actually use things like Strong Passwords and I often browse on the go and want to reference a page that I have open on my phone when I get back to my Desktop - without cluttering up my favorites with all manner of "temporary bookmarks," among other things. I prefer a browser that has built-in features, but not too much bloat. I don't want to depend on extensions for basic QoL features. I think every browser should come with AdBlock and Tracking Protection built-in. That's just my opinion. Things like Mouse Gestures are of no use to me. Part of the reason why I never really used Opera, was because it tried to shove too much in a browser (email clients, etc.). Additionally, Chrome has a reputation for leaving tons of services running in the background, even after you close the browser (I've observed this). The New Edge doesn't do this. Once you close the browser, it's really closes. It also seems to use less Memory than Google Chrome (Direct Comparison with same web pages on my machine, but I have 32GB RAM, so maybe not as pressed as others unless I'm running Resolve Studio and working on a project). Edge is not almost as good a default browser as Safari on macOS, and that's a huge win for Microsoft, IMHO. There is very little reason to install a 3rd party browser, for most users.

I know blink came later as it is a fork from Webkit as I said, so it had to come later. To be honest i really do nto use a browser for anything other than to browse, i do not really use any services from Ms or google, I have a Google account because because it make using my phone easier, but I do not use google services like Gmail and that sort of thing. The only thing I use is You Tube and the playstore and then I only use the play store once in a blue moon, I do not add apps to my phone very often.
The same with Windows, i use it as a OS only, i have no interest in linking it up to a MS account as a MS account offers me nothing. i already have a email account that I pay for each year, i have a office suite on my computer, not office, but good enough for me, so I have no interest in using office online, I prefer to keep my documents on my own drives. Most browsers have too much bloat, just like windows, you just have to pick the browser that suits you. Cent is not perfect, it do not get updated enough for some people, myself that is perfect it means it don't get so many problems with bugs. there is a bit of bloat, but I turn them off.
There is a option on all Chromium based browsers to turn of the stuff that runs in the background after the browser is shut down, well there have been in all the ones i have used and i have used a fair few. this is the option in Cent, Continue running background apps when Cent Browser is closed, just turn it to off.
i assure you there is nothing running in the background on my machine when the browser is closed. Most people have more than enough memory these days, but i agree a browser should not use loads. Cent is using 486MB at the moment, with 3 tabs opened, so nothing really to be honest. I have not really used safari that much, there are some useful stuff in it, the password side is really good, depending if you want to keep your passwords in the cloud, it did come in useful last Thursday up a mates place, we was setting up a Echo dot for him and he forgot his Amazon password. I use lastpass for mine, one of the few cloudy services I use.
I am fine with Cent, it does what I need, no matter how good Edge is, I do not feel the need to change and to be honest, it is not going to offer me anything more than what cent does.
I do not know why I like Cent, there is just something about it I prefer to other browsers and i have tried a lot over the years, I used to like SRware Iron, but they did something to it and i found it ran very slow and had other problems. Resolve is pretty heavy, i have the free version installed, i was going to get to use it, but not really had the time, but i found it is very heavy, certainly with fusion, whihc I can not work out, but then i have not really had the time to do so.
Correction, I have had the time, but feel so shattered these days that I just don't feel like it. I really must get things sorted, i have a £800 camera that can do 4K, I just paid out £350 for a 4K monitor and another £300 for a video card that can handle 4K, i really must get using that camera. once summer comes and once they sorted out my bike i can go for rides and use it. My main video editor is Hitfilm, which is also massive and heavy.
i like Sony Vegas as well, which now produced by Magic or something like that. It may not have all the features of the other two, but it will work on even the lowest powered machines. A mate of mine has a dual core AMD based machine with 4GB of ram and Vegas works great on it, sure it take a bit of time to render, but the time lines is smooth oh well, i have to go to work. sadly.

+Google Chrome without the Google Not entirely true. Every commercial Chromium project sends data to Google and New Edge would not be any different. While original Edge was sending data back to Microsoft, the new one sends it to both Microsoft and Google

Not according to google, the only info sent back with chrome is where it have been dowloaded from. that is according to google. Sure if you use all the features like Safe Browsing and the prediction services then the data will be sent to google. Maybe we need to go back to basic and have a browser like like Mozaic

It already exists it's called Brave Browser and I won't switch from Brave to another one.

i tried Brave, i just could not get on with it, I do not know why, there was just something about it.

Edge Insider here.
The most irritating (and still not solved) issue is that of 3rd-party extensions.
I've decided to go Insider for a new Edge precisely because the new Chrome started to disable and delete such extensions.
With the new Edge I am still have to confirm that yes, I DO want this extension, and yes I want that extension to be enabled too.
This is a Google's policy, which inscribed into Chromium, and the one I'd really like to see to be disabled in the new Edge.
So far I've created 2 tickets. The issue is still there! :(

Should I uninstall the beta first before downloading this version?

You can leave it, if you want. You can use both.

The new Edge appears faster on my computer and it looks feature complete to me except for saving tabs. When I downloaded the new Edge, my ad block extension and history were intact. I can use the Windows 10 Screen Snip - Full Screen Snip to ink and save the web page. I am not sure why Zac mentioned that extension and history don't sync and web page inking is not present. Perhaps I am using these features wrongly.

Have they made it possible to open a web link in a new tab WITH FOCUS yet...? Am still waiting to use the current Edge w/that legacy feature found in IE. tic tok tic tok

Just an addition: If the Timeline feature is important to you, you can install the Web Activities extension from the Google extensions store. Sign in to the extension with your MS account and it works as expected. I think I will stay on the DEV build as it just works. The only issue I had was with broken favorites sync but that was on them throughout DEC.

Biggest Benefit: For the first time since buying my laptop, it actually goes to sleep properly now. I'm pretty sure OG Edge had some kind of glitch that was keeping it awake all the time, so I always had to shut it down when I wasn't using it else it would run constantly. Once I upgraded to the New Edge, the PC started going to sleep normally! So no more constant shut downs, I just leave it running and it goes to sleep after 15 minutes of inactivity - like normal. This never worked on this PC until I upgraded to the New Edge yesterday. Then, it started working immediately.

Yea, after testing this another day, my Laptop now turns off the displays correctly, and goes to sleep properly. This never worked before I installed the New Edge, so something in the original Windows 10 Edge Browser kept the PC away 100% of the time, and didn't allow power management features to function at all - so I had to shut down the PC any time I was walking away from it (and leaving without locking my screen meant that anyone who came would be able to just get to anything on it - not it locks itself down after 15 minutes, as intended). I'm telling all of my friends to install it, even if they don't use Edge as their main browser, for this reason alone.

I am not installing it manually. I will wait for windows update to replace the old edge or the new edge gets support for importing the tabs I set aside in the old edge. The edge dev will remain my default browser. But if windows update replaces it, then I will have to find a way to enable old edge back again.

You can always block the Edge Windows Update once you know it's KBnumber =)
That written, I think it will be delivered as one of those optional WU updates :)

I found this shortly after writing the first message :)
https://www.windowscentral.com/how-prevent-microsoft-edge-chromium-insta...

Use Chrome's Web Activities extension on the new MS Edge will give you timeline sync to your phone.

The New Edge Chromium supports Windows 10' Timeline. You just need to install the official Microsoft made Google Chrome Extension: Web Activities

My Edge UWP extensions were installed. I believe Edge Chromium is using Edge UWP extensions.

tks for posting, will give it a try

Most software do not support timeline anyway, i would have thought by now that timeline would have got more support, a lot of people I know that uses windows 10 do not even realise there is a timeline, never mind use it. Myself i have it disabled,

To me it made more sense when it integrated with your phone, and since I only have one Windows device, I don't see much value in it.

Timeline support is key for me, as I finally bought in to MS's strategy on browser history via timeline, which has worked great. May be a deal breaker for me. On the plus side, Favorites management SO MUCH better than w/ old Edge Some downsides:
- give me back separate Reading List & set-aside tabs!!!
- opening new tab for settings, ugh and confusing
- Focused reading view: horizontal scrolling in old Edge was great. Will see if I get used to vertical scroll (this function seems to work better in new Edge, though, as the old one wouldn't render Wikipedia pages and frequently had duplicate text)
- needs Zoom setting per site rather than global (old Edge didn't have it)
- old Edge site permissions drop-down was so much easier, especially for media/video play allow/block So will have to see on this one.

For Reading List & set-aside tabs try Collections. They're pretty great.

Firefox has similar Tracking Protection. I use Strict in both Firefox and the New Edge. I've yet to come across a site that actually breaks.

Sometimes it breaks sites with Disqus comments. You have to login everytime you access it.

I installed the final release and set it as my default browser, after running the Dev version for a while. It's pretty solid, and syncing actually works compared to the previous Edge. And it's interesting to think of the browser as an app platform. I know that Chrome has had this ability for a while, but I just never bothered to install web apps other than a handful of times previously. The new Edge works great, but it does need some minor improvements that I can see: - Need a way to rename web apps/pinned sites without uninstalling and reinstalling.
- Need to clean up some behaviors around opening web apps/pinned sites and how that can screw up tab history from "Continue where you left off" in the main Edge window depending on if you launch an app or the main Edge window first.
- Need live tile updates for pinned sites on the Start menu.

Hopefully you've hit the Send Feedback button and put those into the team, because those are good observations. The Feedback Hub always felt like a black hole to me, but the Edge II team seems super engaged with feedback submitted directly to them through that button. I've put in similar minor fix stuff and received replies within a day or two that they're on it, and have heard from others who've experienced the same. It's one more great feature about Edge II.

I have the same feeling. I understand that the number of tickets would be immense if they allowed feedback like that for Windows, but man does it feel like your problem will never be fixed...

yeah, really like the new Edge. But yeah, the scrolling is bad compared to old Edge. and touch is bad too (relatively). also, the old Edge was compatible with the Windows 10 kiosk mode. the new Edge isn't though there is a kiosk mode available but it can't do what the Windows 10 kiosk mode can do.

In the old Edge, if you go to privacy and background running, and then don't allow old Edge to run in the background, and then you minimize old Edge, looking at Task Manager, you will see processing go to 0%, and memory footprint go to near zero. Once you click on old Edge, it instantly loads back up the tabs. This is pretty amazing as a battery saver feature. Does anyone know if the new Edge will do this? That is stop processing of open tabs and unload memory of open tabs when the app is minimized.

I just tested the old Edge against the current Dev, and both hit zero cpu usage, and both go up by point something sometimes while minimized, but very rarely. Also, the new Edge is one of the first Win32 apps to use segment heap, which helps with memory allocation (on 2004 and later, apparently) and it's already been default for UWP apps for a while.

I certainly remember touching and scrolling using Edge on a Surface Pro being every bit as good as an iPad. I also remember Chrome and Firefox were pretty bad. Which is why I didn't keep the Surface Pro. Having an Edge browser that finally handles websites correctly is pretty worthless if navigating them isn't much fun. On a tablet anyway.

If you're like me and use Windows Timeline there's an official Microsoft extension in the Chrome Web Store called "Web Activities" that also works on the new Edge.

"This also means that the new Microsoft Edge doesn't support Windows 10's own Timeline feature. Microsoft does say that these additional sync settings will light up eventually, but there's no ETA for this." As far as I know, there is an ETA. It's not a precise ETA but that's kind of the idea of "estimated" :)
ETA: Summer* * Source:
https://go.microsoft.com/fwlink/?linkid=2131521
OR
https://techcommunity.microsoft.com/t5/discussions/top-feedback-summary-...
Windows Central Newsletter
Thank you for signing up to Windows Central. You will receive a verification email shortly.
There was a problem. Please refresh the page and try again.