Microsoft is launching a brand new version of its Edge web browser today, and it's a huge departure from the old Edge we've come to know. Microsoft has rebuilt Edge from the ground up using the open-source Chromium project, the same codebase that Google Chrome is based upon. Existing Chrome users will find the new Edge to be very familiar, and that's by design. At first glance, the new Edge is just Chrome, but with a Microsoft logo slapped on the front.
But if you dig a little deeper, there's a lot more going here. I think there's a genuine market for a version of Chrome that doesn't talk to Google's servers, and this new Microsoft Edge fills that role. It syncs up with your Microsoft Account and has customizable tracking prevention features built right in. Microsoft is putting privacy at the top of its game with the new Edge. It's also enterprise-ready with AAD support, an Internet Explorer mode for rendering legacy websites, and much more.
While that's all well and good, we want to know if the new Microsoft Edge is a good browser for more than just the enterprise. Should you, as an average PC user, switch to the new Microsoft Edge? There's a lot here that normal PC users will enjoy, such as cross-platform syncing if you use Microsoft Edge on macOS, iOS, or Android too. It's also the only browser on Windows 10 to support 4K streaming on Netflix.
10 best new features in Microsoft Edge
I've been using the new Microsoft Edge since it entered preview in the spring of last year, and I've been using the release candidate since November. Now that the new Microsoft Edge is officially here, I wanted to write up my thoughts as a review for anybody who's considering making the switch from another browser. Whether you're a user of the old Microsoft Edge or a die-hard Google Chrome fan, I think everybody should be paying attention to this new browser from Microsoft.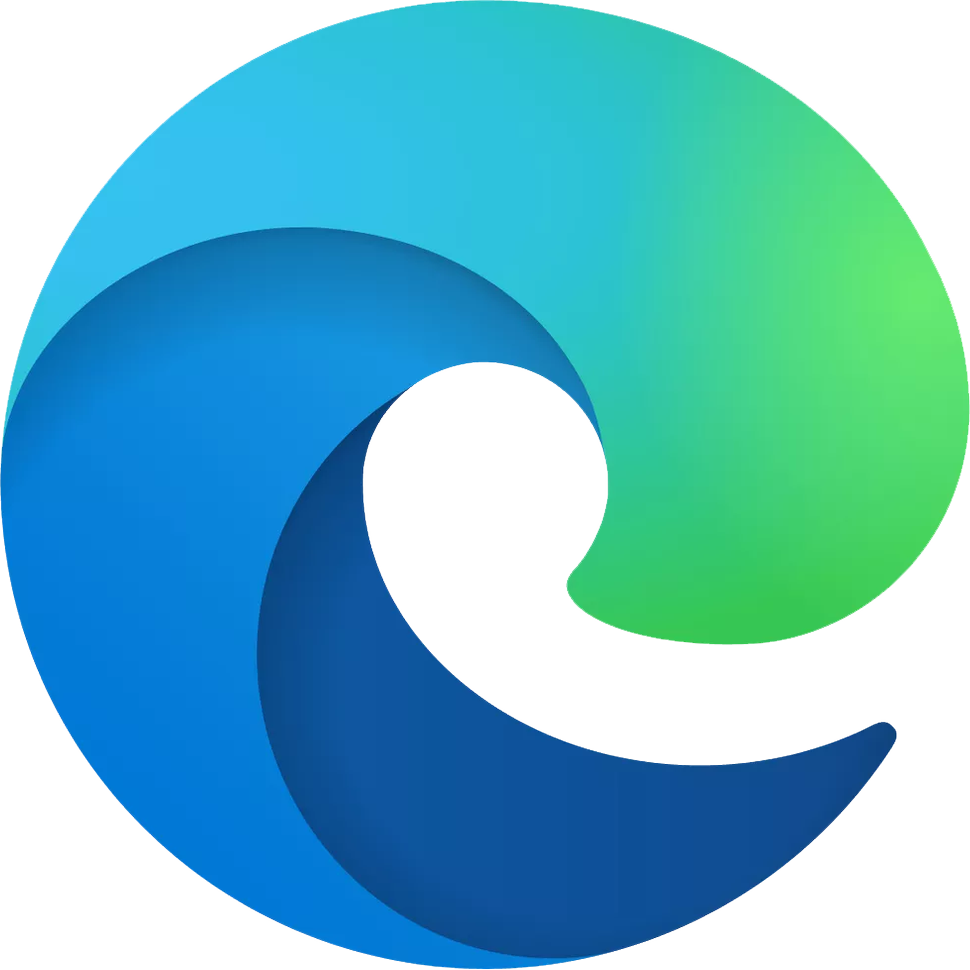 Price: Free download.Bottom line: Microsoft's new version of Edge is a complete rebuild with new features, better performance, and cross-platform support, but is launching with several missing features.
For
Great web performance
Familiar UI
Access to Chromium-based extensions
Google Chrome without the Google
Against
No history sync at launch
Missing features such as Inking onto webpages.
Microsoft Edge set up
Let's start at the very beginning. If you're a user of the old Microsoft Edge, installing and switching to the new browser is incredibly painless. Whether you install the browser yourself or wait for Microsoft to push it to you via Windows Update, the new browser will automatically replace the old one and import all of your data. The first run wizard will move all of your passwords, history, bookmarks, and more into the new Edge in just a few seconds.
Those coming from a third party browser will have to head into the settings area of the new Edge to import their data, but you can still import everything with no issues. Microsoft is making the switching process as easy as possible, as it knows the daunting task of switching browsers is a showstopper for many. Once the new Edge is installed, you should be up and running with all your data intact in under a minute.
One thing that doesn't port over from the old Microsoft Edge is extensions. Users will have to manually download all their extensions again when moving to the new Edge. Luckily, the new Microsoft Edge supports all the same extensions as Google Chrome, so you won't be without any of your favorite extensions.
Syncing browser data across devices uses your Microsoft Account, but history and open tabs don't yet sync. This means if you're attempting to switch to the new Edge on multiple devices, you won't be able to view cross-device history or tabs open on other devices.
This also means that the new Microsoft Edge doesn't support Windows 10's own Timeline feature. Microsoft does say that these additional sync settings will light up eventually, but there's no ETA for this. I'm personally not too bothered, but I know not being able to sync history across devices might be a deal-breaker for some. If that's the case, then I recommend waiting for all the sync settings to come online before you give the new Edge a try. Microsoft is working on it as we speak.
Microsoft Edge browsing experience
Once you're all set up, the first thing you'll notice is the new tab page, which has been carried over from the old Microsoft Edge and revamped with more customization features. By default, the browser is set to search the web with Bing, but users can change this in settings if they wish. The new tab page will automatically list your most visited websites, and allow you to pin sites manually as well.
Below that, you can choose to have MSN display a grid of news articles from the last 24 hours, and you can even customize which topics show up here. I know a lot of people don't like being bombarded with information on their new tab page, so this is something that is fully customizable. If you don't want to see any news articles, then you can turn it off entirely.
You can also turn on or off a daily wallpaper that is pulled in from Bing, which gives your new tab page a little bit of flare. I keep this off, as I prefer a more minimalist appearance. But if you like seeing the news, or like seeing a new image every day, those are options for you to configure.
The UI along the top of the browser is very similar to Google Chrome, and this is by design. Microsoft wants to make switching from other browsers to the new Microsoft Edge as painless as possible, and that includes making the new Edge look like every other browser out there. If you're a Google Chrome user coming over to the new Microsoft Edge, you'll find all your imported data in the exact same places they would be in Chrome.
This minimizes the barrier to entry. Users don't like change, so having the new Edge be almost a carbon-copy of Google Chrome means Chrome users won't be as overwhelmed with switching to the new Edge. That said, there are a few minor differences in the UI that align the browser more with Microsoft's own design language. Corners are a little more squared off, and the settings area is a fair bit different too.
Browsing websites is a total breeze. Gone are the days of old Edge not being compatible, or rendering webpages poorly. Browsing the web using the new Microsoft Edge is fast, fluid, and just works. In fact, the web browsing experience is now identical to Chrome thanks to the fact that the new Microsoft Edge is built on the same open-source Chromium project that Google Chrome uses.
I've not had the new Microsoft Edge crash out on me, and I've not noticed it struggle to render webpages like YouTube. The old Microsoft Edge was notorious for being bad at rendering Google-centric sites, and the new Microsoft Edge just doesn't have that problem. Users of old Edge will also appreciate the ability to hide buttons that are listed along the top of the browser. If you don't want a favorites button up there, you can hide it. Finally.
Microsoft Edge web apps
A feature that will be new to Edge users is the ability to install websites as native apps. This feature is useful if there's a service you use that doesn't have a dedicated app for your PC. An excellent example of this is Gmail. Google hasn't built a dedicated Gmail app for Windows 10, but with the new Microsoft Edge, you can just install the Gmail website as an app and have it show up in the Start menu and run in its own window as if it were a real app.
This isn't a new feature if you're coming from Google Chrome, but Microsoft has done some additional work to make these web apps appear more native to Windows. While not available today, an upcoming update will make web apps appear to Windows as if they were actual apps. This means they'll show up in Task Manager as their own listing, and notifications will show up in the Action Center under that websites' specific name.
This feature will become more important when Windows 10X launches next year. For now, it works as a great way to pin your favorite websites to your taskbar and Start menu.
Microsoft Edge tracking prevention
One significant feature that Microsoft is touting as part of the new Microsoft Edge is its own tracking prevention features. Privacy is a big deal these days, and Microsoft knows it. To help users in their quest for more privacy, the new Microsoft Edge has an easy to use tracking prevention feature built right in, and it's on by default.
Microsoft has three levels of tracking prevention, and by default, it's on level two: Balanced. This mode will block trackers from sites you haven't visited, and will automatically block known harmful trackers too. This mode is designed to keep your data as private as possible without breaking websites. Level one will allow most sites to track you, and level three will allow pretty much no sites to track you unless you give explicit permission.
It's great to see this level of tracking prevention built right into the new Microsoft Edge, and it's customizable too. Users can add their own sites to a blocked or exceptions list if you want a specific website to track or not track you. There's also a simple UI for clearing browsing data, and the option to remove specific data every time you close the browser. If you're privacy-conscious, the new Edge goes to great lengths in making you feel comfortable while using the browser. It isn't the most privacy-focused browser in the world, but it's a great first start for Microsoft.
Microsoft Edge Collections
Collections is a spiritual successor to the "set tabs aside" feature of old Microsoft Edge. Collections allow you to group links, images, and snippets into a listing of things for referring back to later. This is super useful for students who are researching a specific topic, or a chef looking at ideas for their next recipe, for example.
The Collections feature will along the top of the address bar and is accessible from any webpage. I haven't found much use for it yet, but I can totally see how this feature fits into Microsoft's "be more productive" mantra. You can directly import your collections to Excel and Word too if that's something you want to do.
It also syncs to the cloud, meaning you can access your saved collections across all your different devices running Microsoft Edge, including mobile.
Microsoft Edge: What isn't here
While there's a lot new with the new Microsoft Edge, there's also a lot of the old Microsoft Edge that isn't here. Set tabs aside, inking onto webpages, Fluent Design, Timeline support, are all missing from the new Microsoft Edge. Microsoft says that it is weighing up which features it wants to bring over to the latest Microsoft Edge, with more inking features being one of them. But not every feature is guaranteed to make it over, and that's a real shame.
Many testers also think that the old Microsoft Edge does a better job at handling touch and scrolling. I personally don't see much of a difference between the two browsers, but die-hard Microsoft Edge fans insist that the new browser does a worse job than the old one at scrolling and touch interaction. The new Edge isn't bad at this by any means; it just means the old Microsoft Edge was exceptionally good in these areas.
Final thoughts on the new Microsoft Edge
The new Microsoft Edge is excellent. It's a massive departure from the old Microsoft Edge, which didn't work well in many areas. If you were someone who tried to switch to the old Microsoft Edge before, I recommend you give the new Microsoft Edge a try. It's a whole different ball game that works and performs better.
Some die-hard users of the old Microsoft Edge might take issue with the missing features that made old Edge unique, but those users are in the minority to begin with. This browser is all about being accessible to the broadest possible audience, and it does that job very well. There are no weird features that get in the way of your browsing experience.
Microsoft's decision to adopt Chromium for Edge is the best decision it's made for a failing product in a long time. Instead of killing Edge entirely, Microsoft decided to try again, and now it has a product that I think really can compete in the browser space. I'd go so far to say that a lot of Chrome users won't mind switching to the new Edge, and might even end up liking it even more than Chrome.
I don't expect the new Edge to take over as the number one browser on day one, but I wouldn't be surprised if this new Edge is the beginning of a turning point for the browser market. Perhaps Chrome isn't the only big boy on the block anymore.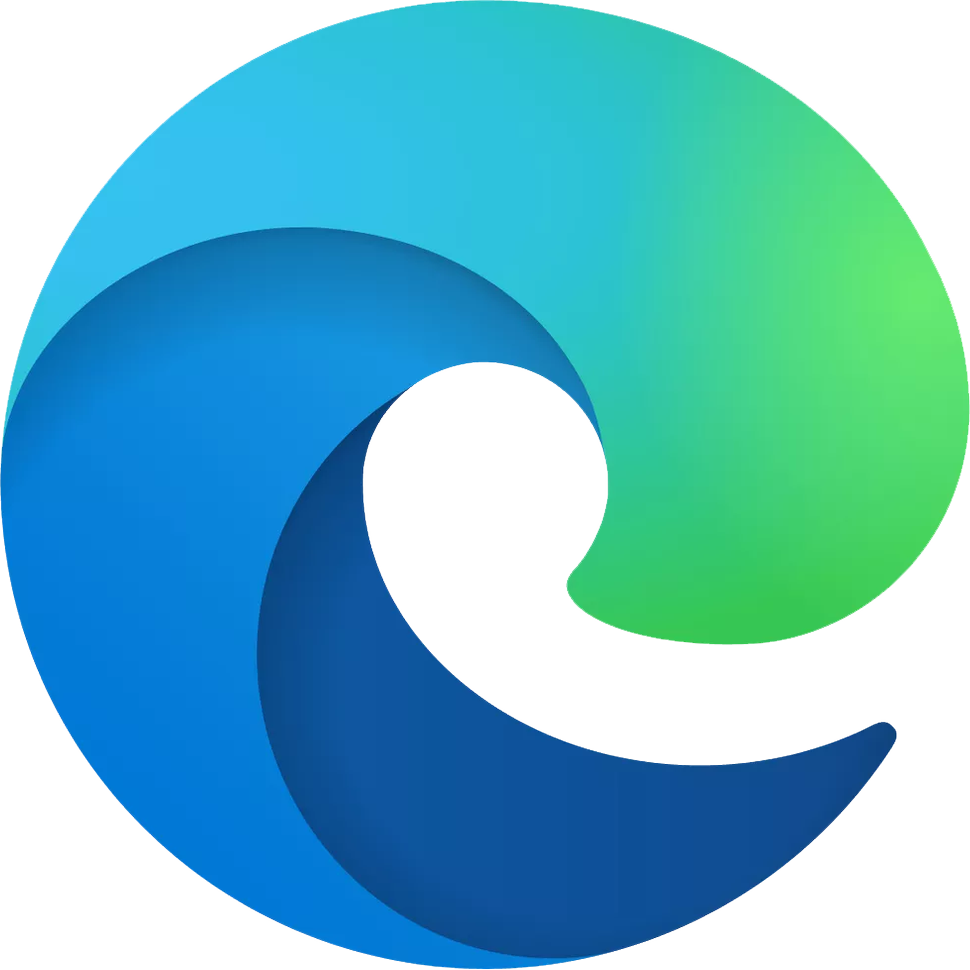 A huge improvement
Microsoft's new version of Edge is a complete rebuild with new features, better performance, and cross-platform support. Download today!
The new Microsoft Edge is available today on Windows 7, Windows 8, Windows 10, and macOS. Microsoft Edge is also available on Android and iOS too.
Further reading and information on Edge