Microsoft: Gaming hours on Xbox One doubled in May 2016 compared to last year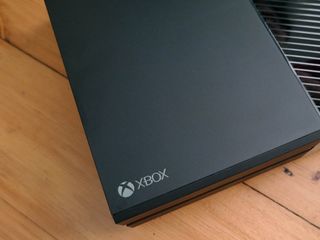 Microsoft sent out a new statement on the Xbox One's status during May 2016, stating that gaming hours on the console "more than doubled compared to last year."
Gamesindustry.biz reports that Microsoft's statement came from Mike Nichols, the company's corporate vice president of Xbox marketing. It was its official response to the May 2016 U.S. gaming retail sales numbers from the NPD Group:
Sony's PlayStation 4 was the number one best selling game console in the U.S. in May 2016, according to the NPD Group's numbers. As usual, the NPD, Sony and Microsoft all declined to offer specifics on the number of consoles each company sold last month.
The NPD Group did state that U.S. retail stores sold a total of $509.3 million of game consoles, software and accessories during May 2016, up 4% from the same period a year ago. The PlayStation 4 exclusive game Uncharted 4: A Thief's End was the number one best selling game in the U.S in May, followed by the reboot of Doom in second place and Blizzard's Overwatch in third place. Battleborn debuted in the number four spot, and Grand Theft Auto V continues to sell well nearly three years after its debut, coming in at the number five spot in May.
GTAV still in top 5 after three years... That's interesting at least

Guessing new accounts created to get around an account ban

What about "Entertainment" hours? Like watching TV via HDMI passthru, OTA TV, Netflix, Hulu+, and other various apps?

Sorry that was probably my bad, I left my Xbox running. /J

Yeah, I fell asleep a few times playing myself. :D

Yes my gaming hours are up due to Fallout 4 and Doom and a few select others.

Still not good that a Sony exclusive was the best selling game, over other multiplatform titles. Shows the numbers are still lacking for Xbox (yes I know UC4 was a anticipated title for many PS owners). But this year will be interesting for both companies, I'm breaking out the popcorn and rooting for Xbox to knock it out of the park! Weeeeeee! Posted via the Windows Central App for Android
Windows Central Newsletter
Get the best of Windows Central in in your inbox, every day!
Thank you for signing up to Windows Central. You will receive a verification email shortly.
There was a problem. Please refresh the page and try again.