Microsoft has totally dropped the ball on Cortana
Cortana has stagnated over the last couple of years. Sure, there are a few new features, but when was the last time Cortana was rolled out in new markets? Where is Cortana in home automation?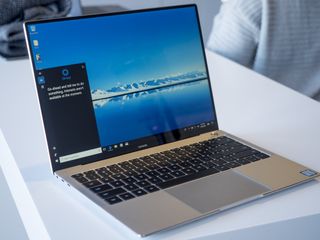 When, exactly, was the last time Microsoft rolled out Cortana to a new market? When was the last Microsoft released new features to Cortana outside of the United States? And why is the Cortana experience on Windows 10 so... bad? When Cortana first came to market in 2014, it was awesome. In many respects it was better than what the competition offered. It was a promising start for Microsoft's virtual assistant, but over the last couple of years, Cortana seems to have stagnated.
It's funny to think that just a few years ago, Cortana was one of the best virtual assistants on the market that was also appropriately positioned to improve and grow. Microsoft was the first to have an always listening peripheral on the market with the Xbox One and Kinect. It was the first to bring a virtual assistant to a desktop OS with Windows 10. It was the first to build out a virtual assistant that can sync data across devices. Somehow, Cortana has fallen so far behind.
Cortana is virtually absent from the home automation market. The Harman Kardon Invoke is the only smart speaker on the market with Cortana right now. Microsoft should have turned the Xbox One with Kinect into an always listening AI peripheral, with support for home automation skills, music streaming, and more. Unfortunately, Cortana on Xbox One is a useless mess, which many simply opt not to use.
On PC, Cortana has more or less stagnated. Sure, Cortana has received a handful of new features over the last few years, but very few of them have made it to markets outside the United States. Cortana Skills, Spotify Integration, Invoke support, Package Tracking, and more are US-only. Cortana is available in a pathetically small number of markets, and most of those are stuck with limited features and functions. For many, Cortana is next to useless unless you first switch it to US.
Where are the markets?
And here lies the biggest issue with Cortana right now. Microsoft's inability to bring Cortana to more markets, as well as bring the same feature-set available in the US to more markets as well, is what is holding Cortana back right now. There is no excuse for this, either. When Cortana first launched, Microsoft's said that Cortana was in beta and thus only available in limited markets. That was understandable three years ago, but what's the holdup today?
There is no good reason why Cortana isn't in more markets now. There's also no reason why many of Cortana's features are US-only in 2018. Microsoft has enough Insiders in the markets where Cortana is available to test these features for local support. It's a joke how my Harman Kardon Invoke that I use in the UK is useless unless I switch Cortana to the US. The last time Cortana was rolled out in a new market was 2015, which is frankly unacceptable.
Cortana has the potential. It should be the best assistant on the market today; it has the potential reach to be. But because Microsoft doesn't seem to care about bringing Cortana to more markets, and doesn't care enough about bringing already existing Cortana features to markets that Cortana already supports, it's being left behind in marketshare and mindshare by Apple's Siri, Amazon Alexa, and Google Assistant.
The other problem with Cortana on Windows 10 is its experience. Its integration with Windows Search isn't great, and I think Microsoft knows this. We already know Microsoft is looking into moving the Cortana experience out of Search and into the Action Center and System Tray, which will hopefully boost Cortana's use. However, what Cortana needs is integration with other parts of the OS.
Cortana being available on iOS and Android is super helpful, and is arguably a step in the right direction. But the most important thing for Cortana right now is making it available in more markets, with more features working locally outside the United States.
For Cortana to truly outpace other virtual assistants, it needs to work for you. Right now, Cortana, Siri, Alexa, Google Assistant and whatever else is on the market is only ever really used when the user prompts it. A real assistant would do things for you without you even needing to think about it. Cortana has already started doing this with things like "pick up where you left off" and timeline, and I would hope to see that integration continue. If Microsoft can make it, so Cortana becomes contextual, working for you without you thinking about it or needing to click on a Cortana button first, then I think Microsoft could take back the virtual assistant market.
Don't get me wrong, I really like Cortana. I want Cortana to succeed, and I want it to be the best on the market. But Microsoft's inability to support more markets as well as bring already existing features to markets outside the US needs to be top priority. There's no point building a virtual assistant if it's not available to anyone, right?
Get the Windows Central Newsletter
All the latest news, reviews, and guides for Windows and Xbox diehards.