Microsoft helps to launch the 3MF Consortium to create a better 3D printing file format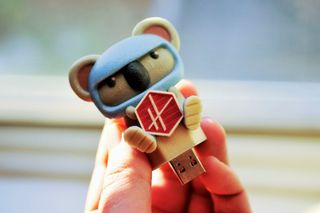 As promised last week, Microsoft has become one of the founding members of the new 3MF Consortium, a group of companies that want to launch a new file format for 3D printing that they claim will solve the "interoperability and functionality issues" when using current and older file formats with 3D printers.
The new file specification itself is called the 3D Manufacturing Format (3MF). The first version of the format has already been published by the Consortium and in fact is based on one that was already in development by Microsoft before the group was formed. The overall goals of the 3MF specification are that it should be:
Rich enough to fully describe a model, retaining internal information, color, and other characteristics;
Extensible so that it supports new innovations in 3D printing;
Interoperable and open;
Practical, simple to understand and easy to implement; and
Free of the issues inherent in other widely used file formats.
The other founding members of the 3MF Consortium are Dassault Systèmes, netfabb, HP; Shapeways, SLM Solutions Group and Autodesk. There's no word on when the final version of the 3MF specification will be published. Microsoft added native support for 3D printing into Windows 8.1 in 2013.
Source: 3MF Consortium
Get the Windows Central Newsletter
All the latest news, reviews, and guides for Windows and Xbox diehards.
HP is the only OEM on that list, weird.

HP is most importantly the biggest seller of printers in the world and when/if 3d printing becomes a big business they want to be there. Why are OEMs relevant to 3d printing standard group in your opinion?

So does Apple not believe 3D printing to become a thing and therefore didn't join the consortium or do they already have or will their own solution?

I'm sure one day they'll "reinvent" it! ;P

And come up with a proprietary format, too.

Having done a reasonable amount of 3d printing, can't say I've had problems with the file formats. A lot of companies use STL which is well established. Really I'm waiting for printers to improve. Even SLS has issues.

I'm excited to see DS and AutoDesk in there, yay!

STL is such a strange format. I don't dislike it. But I dont think its fine either for what 3d will become in some years.
I wonder if this format will work in quads and triangles or even ngons or keep woking in triangles like STL. But Autodesk being on the list. All their products will supoiet it right away. Even mudbox without been hidden.
And other nice programs like 3 coat and lightwave and etc. Posted via the Windows Central App for Android

HP is making another huge move, wize steps, This news will definitely have an impact on the 3d printing industry, sounds good and also promising.