Microsoft launches new Insider Program to gather feedback on Bing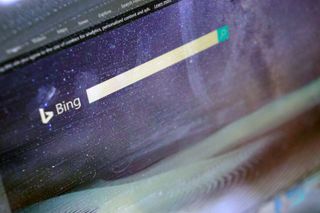 Microsoft loves Bing. Microsoft also wants you to love Bing and has launched a new Insider Program to gather feedback on the company's search engine. Should you be interested in signing up to the program to unlock early access to features before they're live to the public, you'll want to sign your name on the dotted line.
From the survey splash page:
As well as this new Insider Program, Microsoft also manages the Bing Listens UserVoice site for users of the search engine to submit ideas and suggestions and vote accordingly. To sign up to the Bing Insider Program, simply hit the link below and complete the short survey.
Sign up to the Bing Insider Program
Windows Central Newsletter
Get the best of Windows Central in in your inbox, every day!
Rich Edmonds was formerly a Senior Editor of PC hardware at Windows Central, covering everything related to PC components and NAS. He's been involved in technology for more than a decade and knows a thing or two about the magic inside a PC chassis. You can follow him on Twitter at @RichEdmonds.
(My message didnt post from the app :() But i am glad to see Bing doing an insider program and getting feedback. I use it 90 percent of the time(and only defect to google sadly when i need to find something really specific, and then i quickly hate myself and switch back lol). I hope they bring better algorithms (of course) but also a better date filter.

Yeap. Same here. I just use bing to search some restrictive content which otherwise is blocked here :P and sometimes when bing doesnt work on some search. Posted via Windows Central App for Windows 10/Android

Signed in. Hope they accept me! Posted from my 950xl!

Done Windows Central for Windows 10-Microsoft Lumia 640

Will signing up for the Bing Preview program interrupt the ability to collect Bing Reward credits every day?

I haven't used Google in years. The difference between the two is amazing. Bing is gorgeous and well laid out. Everything about Bing is so better thought out. I'm done with a page of blue links.

Google has much better side bar information, you can get heaps of info without even entering a link. That being said I WANT Bing to be that good, I want it to be useful in Australia too.

I was surprised by your comment, as I consider Bing's sidebar information to be much better than Google's. Then I realized you are probably in Australia, and I've heard that Bing outside of the U.S. is quite different than Bing inside the U.S. So, if that's the case, let me give you some hope: Bing in the U.S. is better than Google in the U.S., including sidebar information. This at least means that Bing outside of the U.S. also has the same potential to be better than Google outside of the U.S., if Microsoft invests in it.

We can only hope. As of now, Bing is completely useless in (for example) Denmark, and aren't able to come op with relevant search results.

And they are correct about Bing outside the US. My company deals with a number of countries and in my job, I remote into these computers to resolve technical issues. Using Bing to search for information has far less robust information than here in the states. I was quite surprised by the differences.

Who wants to take bets on when the first person breaks the NDA all over this site?

I signed in, but I have a feeling the "where do you live" question screwed me.

Up* (why can't we edit posts in the W10M app?)

Google, sadly, always shows better results. I always try using bing, becaue I use lumia phone, but every time after bing I need to search the same in Google and it shows up what I really search for...

I've found it to be the exact opposite

then my friend you need spectacles.

True for Europe... It's practicly useless here :/ Also no bing rewards...I still use it as a primary search engine nevertheless :)

Why is everything only available if you're above 18. Come on!

Because of the terms. It's like signing a contract, which minors can't do. I approve this message.

as soon as Extension Support came out for MS Edge...I will no longer User of Google Chrome.I'm using Bing for Past 5-6 Month and Bing sims More Useful to me compare to google Search. ....One thing about Bing I Really Like is it's Load faster then Google even it has a Medium quality image to load.

What's funny here is they are using iPoll for the signup which only has apps for iPhone and Android.

yeah, cuz they no only MSFT employees use WP :P

I've never read a useful and reasonable message from your comments, always unreasonable all the time Sent from WC app (1520) on Windows 10 Mobile

The site says the survey has been removed. Dang! I wanna love Bing.

Worked for me in the US. MIGHT want to double-check your link.

Signed up. I'm a Bing-a-holic.
Windows Central Newsletter
Thank you for signing up to Windows Central. You will receive a verification email shortly.
There was a problem. Please refresh the page and try again.