Microsoft Lumia 550 review: The latest entry-level Lumia brings some good with the bad
The Microsoft Lumia 550 is a decent cheap phone hit with the same issues as its more expensive sibling.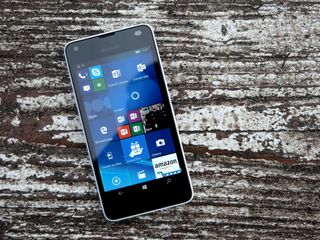 The Quick take
What Microsoft has in its latest 5-series phone is actually something closer to what we'd expect from a '6' series in recent times. It's not quite a Lumia 640, but it's most definitely better than the old 635.
As a cheap phone it's mostly great news. The hardware is solid and ticks most of the right boxes. But as with the Lumia 950 and 950 XL, its the software that lets us down. Windows 10 Mobile, for all the innovation it brings, still doesn't feel like it's ready for a consumer product.
Pros
Great-looking display
The price is hard to ignore
Camera pretty good for the price
Decent battery life
Cons
Bland to look at, especially in Black
Too much top and bottom bezel on the front
Windows 10 Mobile still lacks polish and is riddled with bugs
Lumia 550 specifications
Swipe to scroll horizontally
Category
Specification
Operating System
Windows 10 Mobile
Display
4.7 inches
1280 x 720 resolution
Rear Camera
5MP
f/2.4
720p video at 30fps
Single LED flash
Front Camera
2MP
f/2.8
480p video recording
Processors
Qualcomm Snapdragon 210
Quad-core
Up to 1.1GHz
Storage and RAM
Internal storage: 8GB (expandable up to 200GB)
RAM: 1GB
Network
GPS bands: 850 MHz, 900 MHz, 1800 MHz, 1900 MHz
LTE bands: Band 1, Band 3, Band 7, Band 8, Band 20
Wi-Fi b/g/n
Sensors
Accelerometer
Proximity sensor
Ambient light sensor
Location
A-GLONASS
A-GPS
Cellular
BeiDou
Wi-Fi network positioning
Dimensions
9.9 x 136.1 x 136.1 mm
Weight
141.9 g
Battery
2100mAh
Lumia 550 unboxing and hands-on
Check out a quick opening and run through of the Lumia 550 by our very own Daniel Rubino.
Lumia 550 hardware
It's impossible to please all of the people all of the time, but when it comes to hardware Microsoft has been doing mostly good work with recent releases. The Lumia 640, which was announced nearly a year ago, was one of the best examples yet of balancing specs, experience and price.
With the Lumia 550, announced alongside the twin flagships Lumia 950 and 950 XL, Microsoft appears to be heading down a similar path. The budget smartphone space is one of the most important to get right — it's here where the casual consumers can be caught. Not everyone is spending $600 or more on a phone but they still want something to be proud of.
The good news is that with the Lumia 550 Microsoft has taken the Lumia 640 path once again. It's not going to win any design awards, sure, but it's far from offensive. If you were to ask us, definitely get the white one, it's the better-looking one with its glossy rear that contrasts with the flat black front. The black version looks pretty cheap, and it's mostly a bland affair. You get a shiny Microsoft logo on the back that breaks up what's otherwise a pretty ordinary-looking plastic box. It does feel great, though. It feels solid in the hand, the plastic buttons are responsive and the angled sides just help it nestle into your palm that bit better.
The raw specs of the Lumia 550 don't read badly at all. And the on-paper appeal seems to translate pretty well into practice, particularly with the display. The decision to move to a 4.7-inch, 720p display for a 5xx phone was a smart move by Microsoft. It's the thing you spend the most time interacting with, so if corners are to be cut, the display shouldn't be one of them.
For the most part it seems comparable in quality with the older, but slightly more expensive Lumia 640. Blacks aren't the deepest you'll see but they're decent enough and colors pop nicely. And because it's 720p at 4.7 inches, text is relatively crisp unless you look really, really closely.
It's also very responsive which isn't a given, especially on a cheaper phone. But we noticed no such issues on the Lumia 550. Our only criticism of the display would be that it's pretty reflective, but thankfully the viewing experience doesn't suffer too much for it. Oh, and the bezels top and bottom are way too big. It makes the phone feel larger than it actually is, and now the navigation keys are on-screen, there's really no excuse for not slimming them down somewhat. And you get Glance Screen, which is still fantastic.
Image 1 of 5
The phone is also pretty snappy, with the internals more than up to the task of every day Windows 10 Mobile life. Sure, you're not going to be playing any intense games on it with the greatest experience, but for most things it'll handle whatever you throw at it just fine.
Just like the 1GB RAM Windows Phones have done for a while now. Storage-wise you're looking at 8GB of internal with the option to expand on that with a microSD card. We'd not have expected Microsoft to leave off the expandable memory, frankly, but nevertheless we're always pleased to see it.
You get a camera on the front and a camera on the back, and — keeping expectations in check — it's about what we'd expect. There's more on the camera later, but the 5MP rear shooter is about par for the course on a phone at this price point. Or it is from Microsoft, at least. It's not phenomenal, but it's also not terrible.
One thing that is definitely worth pointing out and that Microsoft deserves big credit for is the SIM card slot. Microsoft went with the smaller Nano SIM on its cheapest phone. This is a bigger deal than you might think. But Microsoft has now committed to the size, meaning you can shrink down once and be done with it. Not all cheap phones have made the jump yet, but kudos to Microsoft for getting it done.
Ultimately you're getting what you pay for and plenty more. Microsoft has shown before that it can produce compelling hardware for not a lot of money and that trend continues. A few niggles aside there's nothing really to fault with the actual phone. And then we come to the software.
Windows 10 Mobile on the Lumia 550
The Lumia 550 is one of Microsoft's first batch of phones to hit the market with Windows 10 Mobile. That's both a good thing and a not so good thing at the time of writing this review. But first, a short tale:
I took possession of our review unit shortly before Christmas. It's not a loaner provided by Microsoft, this is a retail packaged product bought from a real store sold by a real, non-PR related person. So this phone is what folks are going and spending their own money on.
So, I get it home. I whip it out of the box and I set it up. So far so good and Windows 10 Mobile looks pretty good. Then I opened the Store. Tons of apps to update, one of which is the Store itself. None of them would download.
I'm not going to describe the entire first few hours with the phone, because I don't want this to turn into something that's just railing on Windows 10 Mobile. To be clear, I like Windows 10 Mobile.
I just don't like where it's at right now on a retail product that is targeted at casual, budget conscious buyers.
A Windows Central community member kindly pointed me to a 'workaround': cancel all updates and try to update the Store on its own. Then go back in and set the others updating a couple at a time. This worked, but that's not the point.
Image 1 of 2
I'm relatively savvy with this stuff. But I was ready to throw it out of a window before someone pointed out the non-obvious thing that I needed to do. This wasn't the only piece of out-of-box jank, either, to which I was told a new firmware update should 'fix' most of. It then took 48 hours for the firmware update to show up, download and install to the phone.
The good news is that the Lumia 550 was much better after this. Honestly, had it not been I'm not sure how I'd have written this review at all.
The bad news is that the out-of-box experience was terrible. First impressions count for a lot and I'm tired of hearing that updates will fix things or make it better. This isn't an Insider Preview phone. This is a real thing Microsoft is asking real money for from real people.
The Lumia 950 might well be one for the fans, so you could potentially cut it some slack. Fans might be more forgiving. The Lumia 550 is for the mass market. Microsoft absolutely cannot offer this kind of experience to buyers.
I'm not enjoying writing this, but you can't hide from it, either. I will say that the Lumia 550 has been less frustrating during my time with it than the Lumia 950 that I've been using side-by-side. But all too often something will freeze, the start screen will just disappear entirely or the Store will just refuse to work.
It's not even about the so-called app-gap any more. I'm not sure what the official conclusion is. I like Windows 10, I like Windows 10 Mobile. But it doesn't leave a good first impression. It's such a shame because for some, it may end up being a dealbreaker that results in the phone being quickly returned.
If you're prepared to tough it out and go through updates, and waiting, and the occasionally absurdly frustrating experience, you'll hopefully be rewarded. When it's all working well the Lumia 550 is an excellent phone. Not just for a cheap phone, either. Sometimes it's hard to tell the difference between it and the Lumia 830 of 2014 which is now running similar hardware.
It's also worth reminding that the Lumia 550 doesn't support Continuum. Microsoft has been pretty open thus far about the requirement for current, high-end hardware to make it work, but it's still worth pointing out. It's not a negative on the phone, just an observation for those who may have wondered.
Lumia 550 camera
If you're buying a cheap phone like this expecting anything serious from the camera, you'll be disappointed. But that's also not exclusive to Microsoft. What you do get on the Lumia 550 is a better camera than any of its direct predecessors, which is good.
It's one of only a couple of areas the Lumia 550 falls short of the Lumia 640, honestly. You get a 5MP rear shooter with LED flash and with it, of course, the new Windows Camera app.
While the Camera app may still divide opinions among the Windows faithful, it does at least work well enough on the Lumia 550. The autofocus is fast, as is the shutter response. And you also get the ever popular Rich Capture mode, something that used to be reserved for the higher-end Windows Phones.
Pictures speak louder than words, though, so check out the gallery below.
Image 1 of 9
The resulting images aren't terrible, certainly not considering this is an entry-level phone. Or rather, they're not terrible in good light. Indoors and in lower light it's pretty hopeless.
Lumia 550 battery life
For a small, cheap phone with LTE, the Lumia 550 performs admirably. There haven't been any issues making it through a full day of use on EE here in the UK with a mixture of LTE and HSPA use alongside extended periods on Wi-Fi. As is usually the case with Lumia phones of recent times, the 2100mAh battery in the back is removable, leaving you free to hot swap on the go instead of relying on an external battery pack if you do find yourself running a little short.
Since this is a cheaper phone with lower-end hardware from Qualcomm, we're not looking at any QuickCharge capabilities. But since the battery isn't the biggest it hasn't been taking too long to charge from empty. Maybe a couple of hours or so and you're back to full which isn't bad at all.
There's also no fancy USB-C here as on the more expensive new Lumias. So it'll work with all your existing cables. And since Microsoft only includes a hard-wired charger, you'll need a microUSB cable to hook it up to your computer, anyway.
Lumia 550 pricing
One of the biggest weapons Microsoft has in its arsenal with the Lumia 550 is the price. As with some of last year's phones, like the Lumia 640, what you get for your relatively small outlay is pretty phenomenal.
In the U.S. the Lumia 550 will cost around $139, while UK pricing is £99.99 if you buy from Microsoft. We got ours from Carphone Warehouse where things are much more wallet-friendly by buying on a pay-as-you-go deal.
Over in India you'll be looking to spend around INR 9,199. Wherever you are, though, you're looking at good value.
Lumia 550: The bottom line
So, the verdict. The Lumia 550 is an excellent, budget smartphone. Platform not taken into consideration, what you get for not a lot of money deserves a lot of credit. Microsoft once again did a good job with its entry-level product.
But it's hard to ignore where the software still feels lacking. There are times when it still feels like you're running an Insider Preview build of Windows 10 Mobile. But this isn't a preview on whatever phone you're currently using — it's something Microsoft is asking money for. And at this price point, it's going to appeal to casual consumers since it undercuts the nearest Android competition, and in many cases offers more impressive hardware at the same time.
Microsoft is a big software company and resources shouldn't be short to improve upon the overall experience. But the out-of-box experience on the Lumia 550 wasn't good, and first impressions are important. Thankfully, software updates did improve the overall experience through the course of the review. But we can't go along forever waiting on the next software update.
If you're OK toughing it out though, you're going to have yourself a very good, very cheap phone.
Should you buy the Lumia 550? Maybe
There's plenty of pointers in the "buy" column. The Lumia 550 is very well priced and offers a mostly mid-range hardware experience at an entry level price point.
But if you're buying, you should know what you're going into with Windows 10 Mobile and the potential hurdles along the way. If you're the more cautious type, perhaps hunt around for deal on the older Lumia 640. The hardware is a little better, Windows Phone 8.1 is time tested and you'll be able to find one on a good deal in a number of places.
Where to buy the Lumia 550
If you're set on buying a new Lumia 550, it's gradually becoming available in more locations around the world. Check out these stores in the U.S., UK and India to get you started, and be sure to drop any great deals where you are into the comments below.
Get the Windows Central Newsletter
All the latest news, reviews, and guides for Windows and Xbox diehards.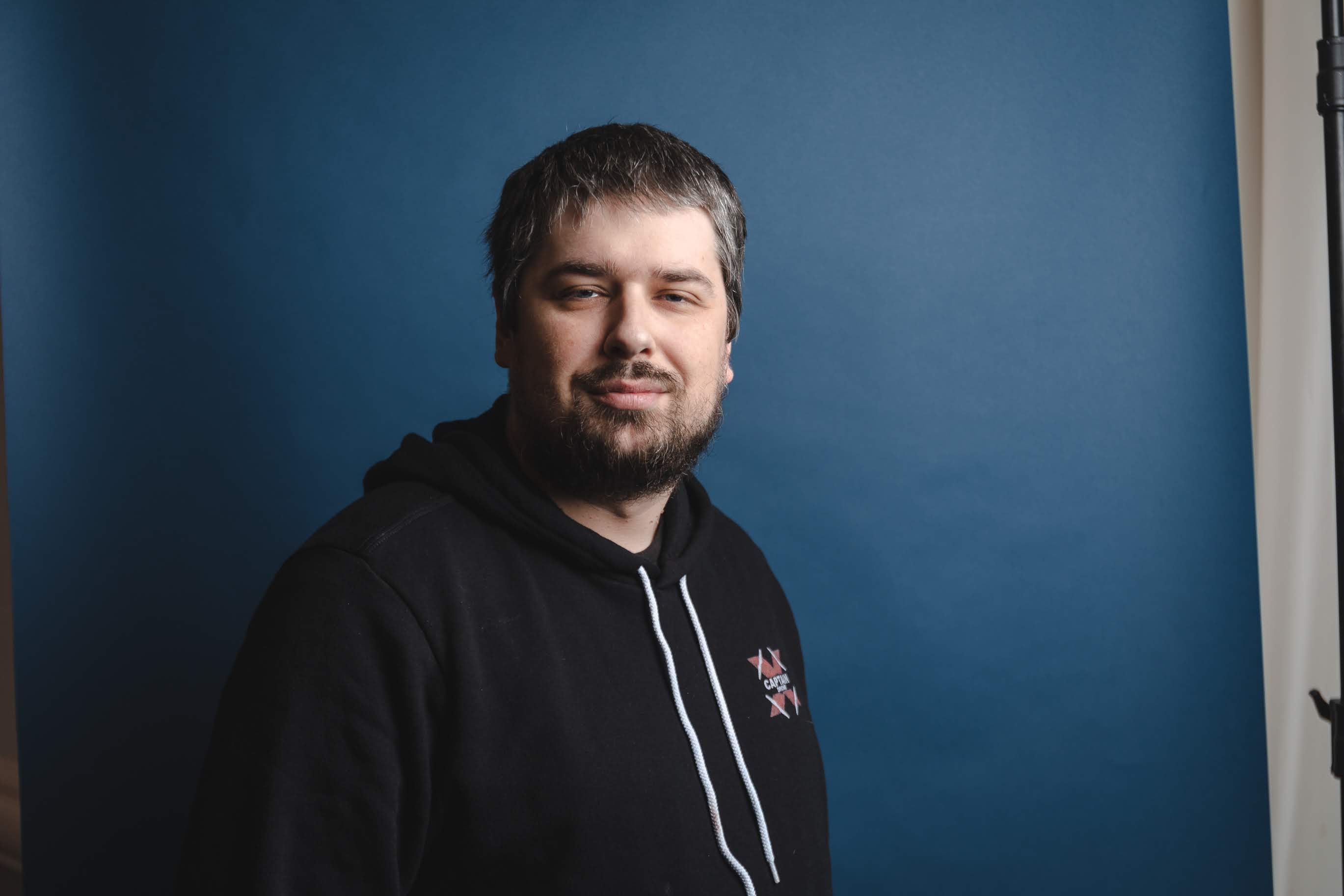 Managing Editor - Tech, Reviews
Richard Devine is a Managing Editor at Windows Central with over a decade of experience. A former Project Manager and long-term tech addict, he joined Mobile Nations in 2011 and has been found on Android Central and iMore as well as Windows Central. Currently, you'll find him steering the site's coverage of all manner of PC hardware and reviews. Find him on Mastodon at mstdn.social/@richdevine