Microsoft moving Lumia app beta trials to UserVoice website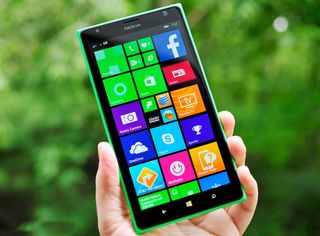 Microsoft is switching websites for its long running Lumia app beta trials from a dedicated site to one that is hosted by UserVoice, which is already being used by the company to obtain feedback on future versions of its Xbox Music app for Windows Phone, along with its Xbox One console.
In their final message on the Lumia Beta Labs page, the company said that the site will shut down on September 5. After that date, all of its will be redirected to the new UserVoice hosted site. Microsoft says:
Microsoft is still offering beta versions of a number of Windows Phone apps made for Lumia devices, such as the Camera app, Nokia Conference and more. What do you think about the decision to move the Lumia beta app feedback to a UserVoice site?
Thanks to N_LaRUE for the tip!
Source: Lumia Beta Labs (opens in new tab), Lumia Beta apps on UserVoice
Thats an odd move considering here was running beta's on there aswell

yeah that's very useful for windows phone users!

We need a user voice app for WP

We have 2 of them just for wp users & developers

Microsoft taking a step.
We goes huh?

It would be nice if uservoice had an app...or if they had a link in the programs so you could send feedback from the app your in

There is one but it has an odd name that I don't remember and it REALLY SUCKS BAD

Here you go. It's called Suggestion Box: http://www.windowsphone.com/s?appid=30f4a6af-d742-452d-9f90-aeed254f3d42

Thanks I will check it out

Seems to be a logical next step. Plus getting a few extra bits of user votes and such since people browsing for beta apps will already be in the site to give that important feedback.

I wonder if they'll open up the "Lumia" betas to all Windows phones in the near future.

Nokia Conference app. What is that. Sounds useful

It's for conference calls. My mother uses it for her job constantly, because she's always on a conference call. She absolutely loves it.

I just downloaded it. Trying to understand how it works. It's showing calendar events only atm

I feel scared about the word "beta" after the ongoing dev preview mess :/

The dev preview has been anything but a mess to everyone except those who don't understand what a dev preview is.

Lol any product with a beta status is likely to have bugs.. The problem is some people don't seem to realize that or just tend to ignore it... How can you expect a finished product when the title or description clearly tells you it is still in beta

It's the best way to ignore user complaints. Or just address them 3 years later...:P

They should also move the Facebook Beta app there. And most certainly they should put Live Lock Screen Beta, and maybe they should rename it to Alpha...

I think its just for apps/settings modules made for ms mobile

Funny enough UserVoice does not even have a Windows Phone app, why would Microsoft use services of a company that have no interest in supporting their platform.

Yeah, I think they're using a service that is already there. You can use the mobile web version and it works fine on internet explorer on WP. Maybe they chose it not because the staff behind the service chose to (or to not) support windows phone, but because the service itself provides good enough value for them as developers and for the user base as users.

Yes, there is an app. http://www.windowsphone.com/s?appid=30f4a6af-d742-452d-9f90-aeed254f3d42

Just create a section in the store for the Lumia beta apps.

It's alright. Thanks for the info :)

N_Larue one funny guy in ban the post above forum :D

Didja loose a bet and have to post that HERE???

What? I don't understand what you're trying to say.
Windows Central Newsletter
Get the best of Windows Central in in your inbox, every day!
Thank you for signing up to Windows Central. You will receive a verification email shortly.
There was a problem. Please refresh the page and try again.