Microsoft names the Games, Innovation and World Citizenship winners for Imagine Cup 2016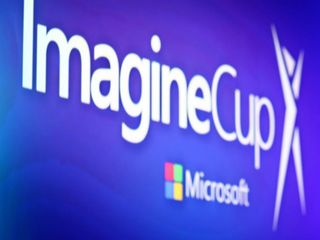 Microsoft has announced the winning teams in the Imagine Cup 2016 Games, Innovation, and World Citizenship categories. The final round, where one team will be declared the overall winner of the student technology competition, will be held on Friday, July 29 in Seattle.
Microsoft stated (opens in new tab) that the Games category was won by the PH21 team from Thailand:
The Innovation category was won by the ENTy team from Romania:
Finally, the World Citizship top award went to Greece's AMANDA team:
Each of those teams received $50,000. They will now go on to the World Finals on Friday, where another team of judges will determine the overall winner, and a chance to get a personal mentoring session from Microsoft CEO Satya Nadella.
Windows Central Newsletter
Get the best of Windows Central in your inbox, every day!
Too bad that my acquaintance had failed to the next round... at least he and his team had tried, though. Congrats to 3 teams that has won and advanced to the World Finals!

I am frankly impressed at the innovation from these young people. Microsoft needs to encourage them further and also license some of their ideas for incorporation into their ID@Xbox, Microsoft Health and other social platforms.

I am frankly impressed at the innovation from these young people. Microsoft needs to encourage them further and also license some of their ideas for incorporation into their ID@Xbox, Microsoft Health and other social platforms.

Make Greece happy Amanda team!!!!

Impressive! Congrats to all teams.

Wow, so proud those kids have put Thailand on the stage.
Hope their game gets big attention so they've more motivation going forward.

It was great being a part of imagine cup as a MSP !! images here : https://1drv.ms/f/s!AkON9XOg8u3BrKRWhkq2jmCbWZT4wg