Microsoft offers new Edge themes in honor of Women's History Month
Whether you're celebrating the occasion or just enjoy cool colors, these themes are worth checking out.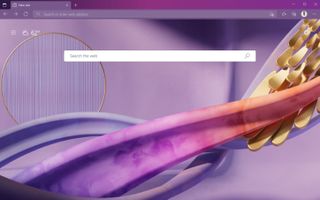 (Image credit: Microsoft)
What you need to know
Edge allows you to customize it with themes.
In honor of Women's History Month, Microsoft has three special themes for Edge.
The company also offers an explanation for what the themes are meant to artistically represent.
In the event you want your browser to help you celebrate Women's History Month, Edge offers three distinct themes for that express purpose. You can download them right now for free.
The add-ons come from Microsoft, which has a section of its website (opens in new tab) dedicated to honoring the occasion. Furthermore, on the Edge add-ons' pages for each of the three themes, there's a description of what the theme imagery is meant to illustrate. From Microsoft:
Image 1 of 3
Though the design is roughly the same across all three themes, the color options differ. There are blue (opens in new tab), green (opens in new tab), and purple (opens in new tab) variants to suit your particular aesthetic preferences. You can check out each version via the hyperlinks in the previous sentence.
These themes are nondescript enough in their artistry that even if you just want them for their subdued color palettes and aren't actively celebrating anything, they fit the bill. The same goes for a bunch of other Microsoft Edge themes. There are ones for events and celebrations as well as themes for other facets of culture, such as Halo Infinite.