Microsoft patents watch light sensor to track health data
Despite not making a watch right now, Microsoft patented a sensor for one.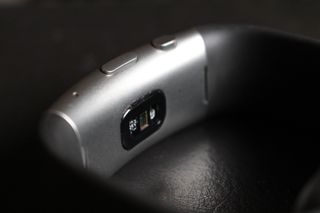 (Image credit: Windows Central)
What you need to know
Microsoft patented a light sensor that can track a wide range of health data.
The images from the patent appear similar to the Microsoft Band.
As with all patents, the ideas shown off in the patent may never be released.
Microsoft recently filed for a patent for a sensor that tracks health information (via WindowsUnited). The patent describes a device with a light source that emits light against skin. A sensor within the device then receives the light from the skin and uses the data to track various pieces of health information. The patent specifically mentions blood pressure, heart rate, stroke volume, cardiac output, total peripheral resistance, blood vessel elasticity, and arterial oxygen saturation.
Here is the abstract from the patent that summarizes the device:
Image 1 of 2
The images from the patent appear similar to the Microsoft Band, which is no longer made. Microsoft never released the Microsoft Band 3, but we got our hands on one and reviewed it back in 2018.
It's unclear if Microsoft has any plans to use the technology shown off in this patent. Many patents never turn into concrete devices. Additionally, Microsoft left the wearables space years ago. There's a chance that Microsoft could license the technology to other companies. It's also worth noting that the "Priority Data" section of the patent lists "30.11.2018" as a date. This indicates when a company initially applies for a patent for an invention.
Windows Central Newsletter
Get the best of Windows Central in in your inbox, every day!