Microsoft re- launches MyPhone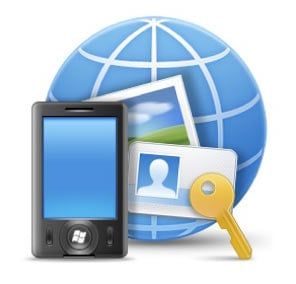 Microsoft's My Phone has been in open beta for several months now. With today's Windows Mobile 6.5 launch, My Phone emerges with a few new features.
For those not familiar with My Phone, it is a mostly (details in a second) free, over-the-air backup system for your Windows phone. According to Microsoft, My Phone "is a service that helps users organize information, back up data and share information more easily between the Web and Windows phones."
With the official launch of My Phone, Microsoft has added a few more features to the service beyond being a backup system. Follow the break for information on My Phone as well as the new features.
Backing up data
The core function of My Phone remains as a backup system for your Windows phone. You can automatically schedule a backup of your data and files (calendar, contacts, messages, photos, music, videos, etc.) or manually back up this information.
Setting up My Phone is easy. First you need to install the application on your Windows phone by pointing your browser to myphone.microsoft.com/install. If you have a Windows Live account, you can use that to establish your My Phone account, or create a new account during the installation process.
Once installed, you are taken through a setup wizard where you can choose what will be backed up and the frequency of any automatic backups. The usual caveat with My Phone remains: If you if you're already synchronizing data over Exchange, My Phone won't be able to back up that same data. Same goes if you're using the Google Mobile Sync, as it uses the Exchange protocol. But, say, you're using Exchange for e-mail but don't have it sync contacts or calendar. Then you're golden.
Online Web Portal
My Phone offers a Web portal to access the data you've backed up, and you can modify contacts and appointments there as well. The next time you back up your data, the changes will be synchronized. If you back up photos, you can share them with friends and family as well as post them to social networking sites such as Facebook.
New Features
Beginning today (Oct. 6, 2009), My Phone offers new security features. If you should lose your phone, you have the ability through the Web Portal to:
Remotely lock your phone and display a "If found, contact ..." message
Remotely erase your phone (i.e. hard reset)
Map the last known location of your Windows Phone
Ring your phone even if it's set to vibrate
Find your phone's current location (i.e. real-time tracking)
The last known location of your Windows phone is the location from which the last synchronization took place.
We made mention that Microsoft may be charging for some of My Phone's services. These fees only involve some of these security features that are considered "premium." Premium features include locking the phone, erasing the data (e.g. hard reset), remotely ringing the phone, and real time location that can be mapped.
Microsoft will charge $4.99 when these premium services are used. If you don't use these features, you won't be charged. There will be a free trial period until Nov. 30, 2009. After that, the $4.99 charge kicks in.
Trial period or not, the fee is minimal to help ensure the safety and security of your Windows phone. And if you never have to use these services, you won't be charged.
Overall thoughts
My Phone is a great way to back up your Windows phone data, have access to that data online, and protect/recover lost or stolen phones. The best part of MyPhone is, that asides from the premium security services, it's free. I don't mind the fee for premium services and if my Windows phone is stolen, I would gladly pay $4.99 to know my data was erased before it was used as ill gotten gain.
The downside to My Phone is that it isn't able to back up any data that is already synced through an Exchange Server. Many Windows phones, through work or similar situations, are connected to an Exchange server as a necessity. That said, you can make use of its other sync features for photos and video, which may be enough.
Windows Central Newsletter
Get the best of Windows Central in in your inbox, every day!
George is the Reviews Editor at Windows Central, concentrating on Windows 10 PC and Mobile apps. He's been a supporter of the platform since the days of Windows CE and uses his current Windows 10 Mobile phone daily to keep up with life and enjoy a game during down time.
I can remotely wipe my phone through my work webmail, but some of the other security features are kinda nice. Might just have to reinstall this and give it a second look. I really wish it was integrated with the LiveMesh software though.

This one also adds social networking.
It will let me share photos to Windows Live Spaces, Flickr, Facebook and MySpace Menu -> Share Photos

Any info on when this service will be available in more countries (currently the Premium Features are only available in 21 countries)?

I'm quite lost here... why would you *want* to duplicate your contacts, email and calendar information in your exchange account by using My Phone?

Geez go figure it out einstein. It so simple. You must be a Apple fanboy. hahaha

The new features in MyPhone are nice, but when will Windows Live Calendar integrate with Windows Mobile?

Hi can someone tell me if this backup service with microsoft for cell phones is any good for
Samsung U740
Lg 350 I have these 2 phone the u740 sent to me is not the phone I wish to have but has to do for now - can I use these applications on it?
I hope to get an iphone or blackberry storm ...just wish my cellular provider would value the years I have been with them at Bell Mobility and give me a new phone blackberry or iphone with a 10 year contract !!! lol I have the best one out htere Im told, includes everything for under 35.00 a month only thing limited is 200 min during day...so everything is unlimited with web text etc and the reason why I thought I could use the my phone downloads on the cell phone ...but am afraid of messing it up wiht a download from here but fantastic great apps on here ....anyone havea an old phone to get rid of???
Thanks
Jen
Waterloo ON Canada fryreyesonly@hotmail.com

This is only for windows mobile. you get it by downloading the app from the windows mobile marketplace on the phone itself

WOW this is the best. I tried it out and it did what it did. Great job Microsoft now I will not have to worry if my phone gets stolen has I can just lock or wipe it out.
Now this is why I stick to windows phone and glad I never gotten a Iphone or google Android phones has those phones are for Fanboys. I rather go for technology rather than how the iphone looks.

Hi,
I am already having sync with my outlook in home and outlook in office and exchange server too.
Is is possible to use Myphone and what is the safety for our sensitive data. Regards..Kutty
Windows Central Newsletter
Thank you for signing up to Windows Central. You will receive a verification email shortly.
There was a problem. Please refresh the page and try again.