Microsoft Releases Windows Server 2012 Essentials App for Windows Phone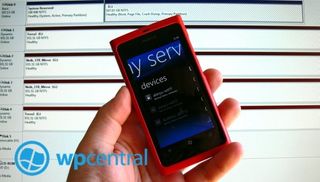 Microsoft have released an application for their newly released Windows Server 2012 Essentials product. The Product, named My Server has been enhanced to give you budding admins out there improved facilities.
The app gives you at-a-glance updates to Alerts, Device management. The app is a free companion to the server product, so if remote monitoring is your thang then head on over and grab a copy. I'd be interested to know what you all think of the app so please do let us know in the comments. If you want some more info on the Server product its here (opens in new tab).
***UPDATE** we have been advised that contrary to what we previously thought the current app will not allow folder or media functionality. The team are beavering away to make that available in a future version.
Download the app here.
I installed the WHS 2.0 app(lication) on my Titan and quickly dropped it due to ONLY being able to connect via the configuration of a domain and remote access services. I simply JUST wanted to get my files on my phone from within my own wireless setup. I may, of course, have missed something but I'm hoping that this new version offers easier access.

... and this looks like it's the exact same thing :(



They just took out the word home from the app :)


Microsoft did drop Home Server from 2012 LineUp. So it would make sense for them to re release the My Home Server under different name.

The home server product is dead. They cited the inclusion of much of the media sharing found in it being incorporated in to Win8. This 2012 Essentials costs almost 8-9 times as much. As for the app, it looks almost identical to the existing ones except for a different color bg.

They did add documents folder to it, now if i can save documents from my phone & release this app for iOS & Android that will be awesome.

You could create a static DNS entry on your router that points ****.homeserver.com to 192.168.1.x . That's what I did and it works great.

Is there any way you guys would consider adding 'jump' tags to your Read More links to get inside the articles? It's not such a big deal on these smaller stories, but would certainly be nice on some of the editorials that come out.

Just my friendly suggestion. As always, keep up the good work!

No need this has windows 8 will have this feature and should work with wp8 also
Windows Central Newsletter
Thank you for signing up to Windows Central. You will receive a verification email shortly.
There was a problem. Please refresh the page and try again.