Why Microsoft should be worried about Android apps on Chrome OS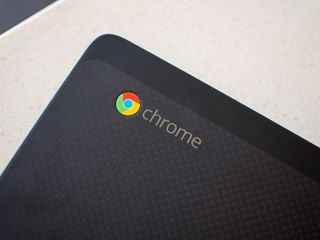 (Image credit: Windows Central)
Google this week is holding their big I/O conference. Much like Microsoft's Build Google uses the event to talk about the future of its various – and increasingly divergent – product lines (See Google I/O 2016 Day 2: Everything you need to know).
Perhaps the biggest announcement that may affect Microsoft is the impending ability for users to run Android apps on Chrome OS. Considering there are over a million Android apps available that is a huge windfall for a cloud OS like Chrome, which up until now didn't have any apps.
We have talked about convergence before in computing and Google is approaching it from the other end when compared to Microsoft. So, does Microsoft now have something to be worried about? Yes, the do.
The rise of Chrome OS…in schools
Tech enthusiasts and consumers have mostly ignored Google's Chrome OS, but that is slowly changing. More importantly, the biggest area in which Google is having success with Chrome OS is with schools.
The reason for the rise is precisely because the OS cannot install apps and IT departments can lockdown and secure Chromebooks with ease, especially compared to Windows. Sure, Windows can do – way more – but Chromebooks offers school districts a cheap and efficient way to meet basic computing needs on a budget. In the US, where school districts are already under tremendous pressure from an electorate uninterested in infrastructure, Chrome OS is hard to shrug off.
To put all of this in perspective, more Chromebooks were sold in the first quarter of 2016 than all of Apple's OS X, at least according to IDC. A firm number would be close to 2 million units sold. That's the first time such a feat has happened and ignoring Chrome OS is no longer feasible.
The longer term story is more dangerous for Microsoft. By reaching so many children early on with Chrome OS and hooking them on Google's services, or at least familiarizing them with the tech, Google is slowly cornering a new generation of converts.
A lot of people use Windows today because it is what they always used. More often than not your first computer was a Windows device, but now that is changing with declining PC sales and the slow rise of Chromebooks. And let's face it, Microsoft has lost the youth market for smartphones, which is the one area in computing that is doing well these days.
Android apps on Chrome OS
Google announced that later in 2016 people will be able to run full Android apps on their Chromebooks (specifically, these). It will all be done through the addition of the Google Play Store to those devices, although schools can opt-out by not letting that happen keeping that market safe for now. Ars Technica does a very good job of explaining how Google achieved this feat and it's worth a read.
The main takeaway is that developers will not have to do much to get their apps onto Chrome OS. Those apps run through containers and offer split-view and floating window app sizes instead of any awkward stretching. More tools for developers will be arriving with Android N this summer.
Considering there are 1.5 million Android apps now available including a vast array of popular games like Clash of Clans and Google has pulled off a novel trick without any severe shakeup for developers.
The "It's not a laptop" laptop problem
While all of this Android and Chrome OS stuff is impressive, there are still some perception issues that Google faces. Ironically, Google has the same problem that Microsoft has with Continuum, but from the other end.
For example, the beautiful new $600 HP Chromebook 13 (opens in new tab) looks like a full PC, feels like a full PC, but it's not a real PC. Just like how Microsoft's Continuum looks like full Windows 10, but it cannot run "classic" Win32 applications either. (However, virtualization may be the solution for both platforms.)
For some people, this won't be a problem. Modern mobile computing is going towards the app model, which even Microsoft is mimicking with its Universal Windows Platform (UWP). However, a Windows 10 two-in-one or even low-cost PC still can run Photoshop, full Office, any web browser you want, iTunes, or any application your company wants you to use. Plus you now have Windows Ink, which is aiding the smart pen resurgence.
Chromebooks can't do any of that and won't be able to either. There is also the lack of security for enterprise. So, the question is Do people still want that ability to run classic, full desktop applications? If so, spending $400 or more on a Chromebook will be an issue. It's a great device until you need more and if you do need more are you going to carry around two devices?
On the flip side, if people can just use a Chromebook with Android apps then you cannot really criticize Microsoft's UWP initiative and Continuum. The one hole, however, in that argument is a big one. Google has 1.5 million Android apps and Microsoft, well, does not. Not yet, at least.
In some ways, Google here was smarter. It's easier to go from a mobile environment up to devices with larger displays than to take a legacy OS and fit it to mobile. Luckily for Microsoft, they already did the heavy lifting and Windows 10 and OneCore is basically done. Google (and Apple) at some point will need to rectify their multiple operating systems just like Microsoft.
Convergence is real but problematic
Google's move with Android on Chrome OS is momentous, but the company is facing similar market constraints as Microsoft. Consumer interest is shifting, and people want portable computing wherever, whenever with just one device and one experience.
Microsoft is attacking the problem from the desktop to mobile while Google is going from mobile to the desktop. Neither solution is perfect as both companies face significant hurdles to get there. Microsoft has almost no mobile market share, and Google's Chromebooks are just starting to be taken seriously. Google benefits from 1.5 million Android apps, but Microsoft offers the power of full Windows and real desktop applications. Plus, long-term UWP is attractive to developers especially when you throw in Xamarin and Bridges into the mix.
It's hard to say which system will win at this point.
Google does have an upper hand with market momentum, declining Windows PC sales, the rise of ARM, and 84 percent of the mobile OS market. Not to mention their ability to shape the next generation of kids with Chromebooks in schools.
But can Google convert regular consumers and business to Chromebooks and get them to give up real computing? I'm not entirely sure, but I do know Microsoft should be worried. Windows 10 is a bigger paradigm shift, and it can run everywhere – desktop, laptops, tablets, phones, HoloLens, Xbox, IoT – but they are up against a company playing for keeps, and this latest move from Google could undercut what Microsoft is trying to accomplish.
Folks, we're in the middle of the next paradigm shift in technology and things are going to get very interesting in the next two years. Just how Google, Apple, and Microsoft navigate this period and meet consumer demands will be an exciting space to watch. (As a side note, my colleague at Laptop, Mark Spoonauer, came to a similar conclusion).
Who do you think has the advantage? Let us know in comments what you think about the future of computing and which company will get it right.
Daniel Rubino is the Executive Editor of Windows Central, head reviewer, podcast co-host, and analyst. He has been covering Microsoft here since 2007, back when this site was called WMExperts (and later Windows Phone Central). His interests include Windows, Microsoft Surface, laptops, next-gen computing, and arguing with people on the internet.
Microsoft's interest in AAA PC gaming makes a lotta sense when you consider this.

That is a very good point and an area where Microsoft could accelerate. Besides two-in-one growth, gaming PCs are the only other area that is doing very well these days.

Yeah, and ARM doesn't cut the mustard there.

The fight between two companies is like CAPTURE THE FLAG!!! and its exciting ;)

Fingers crossed until Anniversary updates (phone/pc) are out and ticked well done, I think that's what will mark Windows 10 complete base as a whole.

Xbox is really where their saving grace is and they really need to make sure that their focus on Xbox is good (which it seems it is). It's the one thing that both Apple and Google don't have any part in. If MS can keep that AAA gaming on their side, they will have somewhere to work with. Gaming is their way to make their store viable and get developers using the Windows Store. Next year with their hardware revisions and Redstone 2 being released, I think we'll see the cards for Satya is. Next year is a big meaningful year for the Windows platform. Probably the most important.

Sadly PS is already way ahead and with PS-VR incoming it seems Xbox will follow Windows Mobile on market share & mind share.

MS is #2, selling well. Xbox is not in the same state as Windows Mobile and not even a comparison. The thing is Sony doesn't compete with MS anywhere else, so being #1 doesn't hurt MS in the grand scheme of things as they are competing with Apple and Google on a lot more fronts than Sony. MS can bring in those game developers if they can prove that gaming with UWP sells. If they can make sure people stay with Windows because of gaming, it will make gamers at least "want" windows more than a Chromebook, where that's really only playing phone/tablet apps...the same thing that gamers didn't use the Windows Store before. Once MS gets people on the store by selling good games on it, it will make developers make software for it. Once that happens, they can try to sell phones and such and have developers make games for that platform as well (with ease). It's not an easy problem to solve.

Chromebooks are not popular here or I don't see what they can bring more. For 300$ you can get pretty good laptop and you can do almost everything on it

obviously you don't understand how Android applications will run faster on intel Chromebook than on flagship ARM smartphone. Let's say windows to run legacy applications and Chromebook to run. all the web applications much better than Android and all the Android Applications fasted than any smartphone out there. Some ChromeOS Chromebook gives you the best of both worlds.. Well-done and thanks to Linux Container.

Let s wait with the unification of xbox store..... Windows 10 Store is absolutely not ready for that, the downloader UI is terrible compared to Steam, for example.l, and it s full or glitches and errors.... I hope they ll wait all is ready and they won t ruin it at as they did with wp10 store :(

I think the fact they haven't succeeded in Japan has worked heavily against them, but so long as they focus on what they're good on and using Windows as leverage means that both the Xbox and the Desktop can help each other to flourish. Whilst many people use Steam, I see no reason why people won't invest in games on the Windows store if it means cross play with console friends. I guess we'll have to wait and see what comes out of E3 to have more ideas on their future focus.

Japan is a shrinking market for console games. Even for Sony the U.S. is more important now and even the EU has been strong for them.

And the resident troll appears to make claims once again that Microsoft is doomed. I am surprised it took you 10 minutes to respond.

That's an ignorant and shortsighted view of the situation.

psvr will flop thats for sure, and sony is screwing their consumers with ps4.5

Just like Baldmer said the iPhone will flop.

@vhyr - why are you such a tool! you are like Ol' Faithful... but instead of stinky water, you spew stinky BS!

Congrats, Dan!!! Nice article!!!

Gaming and productivity too. Windows Ink support would help Microsoft gain users for Edge. Microsoft have to convince education insitittutes to take windows 10. Eventually when a kid from school goes to university hes mot gonna pick that garbage chromebook and go there. Sure all university students prefer laptop and yes 2 in1 windows device wud be would also be the choice to them

I thumb you down for a reason. You don't think beyond your fanboyism.

I know they have games but if Chromebooks are the big thing then devolpers will make games for that platform with Microsoft actively favouring android and ios for some time think they are committing business suicide because phones are the big thing and people are getting more into google and apple ecosystem over windows a big risk in my opinion

Well Satya's in charge of Microsoft. We'll see where he's steering the ship at some point and I do mean at some point! Posted via Windows Central app for Windows 10!
Proudly rocking my Lumia 1520!

The phone and pc will die under his watch. MS will be seen as a cloud and office company. Sony will continue to improve on gaming in graphics and vr while MS Xbox struggles on the app front. And wordflow accuracy sucks ****!

Has anyone talked about the fact that Android Tablets arent doing good either because most apps are made for mobile anyways and then just get blown up to tablet form. If you look at market share, Android is mainly phone, iOS for tablets, and Windows for desktop/laptop pcs. Doesnt Android have to solve this before running Android apps on a laptop feels good? Also, I have been playing around with RemixOS which tried to make Android a Windows Desktop competitor and it is really rough and not great. Its ok but nothing major. My feels are that Android has a long way to go before 1.5 million apps are optimized for chromebooks. Maybe I am wrong...

I agree. I've seriously tried to get the Remix Ultra tablet, even with 2.0, to work well enough to replace a laptop, and it fails. There's probably a tiny number of Android apps that actually work well on a tablet with attached keyboard and trackpad.

I think an interesting part of this strategy is exactly that: this gives the Andoid ecosystem a chance to grow away from phones. Including Chrome OS in the mix gives developers more reason to develop for the Chromebook and tablet martket. It will make for a healthier ecosystem for Android in the end.

There is also an emerging threat here though, but not as worrisome as the Chromebook with Android apps. The rising popularity of Vulcan is attracting some game developers which in turn makes those AAA games easier to publish on other platforms that support Vulcan. Especially that even Google supports Vulcan on Android N, as we know it's a very popular mobile OS for consumers, that will turn developers heads into Vulcan at least from mobile first. The possible effect is that Vulcan is cross-platform unlike DirectX which is exclusive to Windows and most AAA games use it. When they swtich to Vulcan, there is a good chance that games on other platforms like OS X and even some Linux distros supporting Vulcan would have same AAA titles. Well not entirely bad since Windows also supports it, but it will affect their territory of a lone PC Games OS, especially when it gets adopted in larger scale, the question of using Windows for PC Games won't be any more a strong point. Fortunately for Microsoft, Macs are generally not design for gaming with their limited configuration options, and the practicality of Linux for other task outside gaming won't easily attract gamers, though Steam OS might change that or at least start some domino effect.

What computers do google use in thier offices?

Thats a very good valid question !!

Commodore 64s, judging by the quality of their services.

Now now, don't slander the Commodore 64. That was an awesome computer (for its time).

You have a choice of three computers assuming you are not on a team that needs a specific OS you can obtain a Chromebook, OSX or Windows PC. In my division the vast majority have Macs.

It might be to optimistic or too early to say but MS will win this battle with Hololens as the Trump card.

VR is more popular and wat cheaper than ARs yet

Arjun Jasyal, did you capitalize "Trump" for rhetorical effect?

What can 'save' the PC on the consumer side is, all PCs need to be able to also be Xbox's. The console market doesn't have a long term future anyway, it's a declining business, so merging the Xbox and the PC is the next logical step.

LOL they already are, maybe you've missed the last years. An Xbox is an underpowered and restricted PC.

Wow this is getting interesting!!
"IT WILL TAKE AS MUCH TIME FOR GOOGLE TO HAVE ITS CHROME OS BE POPULAR IN MARKET AS WINDOWS AS MUCH WINDOWS PHONES NEED TO, BECOME POPULAR AS ANDROID" !! Google already has market on phones and not having much changes on PCs maybe i can imaging that they are heading towards similarity of continuum with included ability to run apps on PC directly from mobile, or just sharing the .apk and restoring the data. For microsoft i love to use its established OS and sucks to have a windows phone if it had a bad hardware configuration!(rightnow i run W10M official on my 512 MB ram device and it sucks a big one. I cant even open cloud raiders or photocomment on facebook.) i see the continuum feature as useless for many people:
1. Because apps in mobile market aren't good.
2. Not many people are actually tech enthusiasts and care to know what us it. Many successful people are happy with Nokia (monster tank keypad old phone). Also they dont care to understand it, it destroys simplicity. But i like the concept to use the apps on a large screen with my phone as the CPU!! Only if my monitor has some memory and i could just transfer apps with data restore. And for India, i can say it will take a lot of time for google to have its market in india because people hate complications and fresher tech (most of i know) in india. You have to be an established tech (like microsoft is old guy in computer industry and android in phones) so they are well trusted on their platforms.

thats so expected move from google to respond to UWP and its more the time to give Smartphones/Tablets the PC apps computing powers not the other way around , hopes Surface Phone will do that and get more advanced Continuum too , the HP Elite X3 is the most respected Windows 10 phone till now and could be the Surface phone standard and its better be " the phone that can replace your PC or works like your PC "

For personal use, gaming and Photoshop are probably the things I need desktop Windows for. Chrome OS and Android apps would provide just about everything else. Posted via my Nexus 7 2013 using the Windows Central App for Android

I dont use chrome or android OS for anything.. I don't even use google search anymore.. my 950 runs circles around a nexus.. Chrome browser is a resource lag.. Now with edge having extensions come in, we'll see how long till chrome starts declinining in popularity.. I think MS should start breaking chrome on windows 10 slowly as edge stabilizes.. that would be nice to google who don't support windows phone at all.. I would personally love it

You know, there are many alternate methods to get android apps on windows 10... And google adding this officially to chrome OS makes it easier to hackers to provide it to windows 10.

If only Satya hadn't given up on mobile so prematurely, Windows might be able to approach the rise of Chrome from both angles--from the PC and mobile. Instead, Microsoft has to hope people need a Windows on a laptop more than they want Android on a laptop. Good luck with that.

As Daniel mentioned in the article, "people" have constantly derided Microsoft and Continuum, or even just Windows 8.1 because it is essentially running mobile apps on a desktop environment. I think it's great but again "people" site that as a major reason why they don't want Windows 8/8.1 or 10. Why should Android be any different? Or is Microsoft held to a double-standard or something?

It may be a bit double-standard, but also the difference is like what this article mentioned is that there are tons of Android apps to choose from, not to mention the very healthy community of developers actively making new apps and updating them, while Windows is still just trying to gain momentum on this. Thing is, more people seems more excited on having Android apps on their laptops, this is why Bluestacks and other alternatives became a popular niche if not because of performance limitations and other things. Chrome running Android natively would be really attractive for many users, especially for those who don't rely on Win32 apps on Windows on most task. People are mostly fine only using web browser for most of their time on PC's already, putting their favorite Android apps to pair with their Android phones just makes it way more attractive for them. Windows 8.X and 10 story is bit different, since there aren't many apps (not to mention junk ones that gladly been partially trying to solve) and functionality of many of those apps aren't on par on iOS and Android. There is even a perception of "barren wasteland Store" on Windows left hanging on some people, to add the injury is the current less than percent marketshare of Microsoft mobile efforts. This Android apps on Chrome is really the speculative threat for a long time and unfortunately they're already catching up, not to mention where younger generation are well exposed on Chrome OS and Google services. Kids already finds Google cool, which won't be any good for Microsoft in near future.

True but it is even close to be big enough to stop the bleeding.

What computers are google using in thier offices? Just curious to know...

That reality isn't important since most of the market doesn't write code Posted via the Windows Central App for Android

I Realised this the other day, that's why MS is moving its focus away from consoles and back to PCs for gaming, they need to keep PCs relevant and a couple of hundred million gamers sure help that cause.

Not sure what you are talking about because all I've seen from Microsoft is a lot of talk on PC gaming but no commitments and little full AAA titles coming to PC. With the dominance of Steam and how most PC games are entrenched in Valve's eco system, Microsoft has a long and hard road ahead if it wants to make even a small dent here. The only way i see this happening is if Microsoft truly merges their Xbox and Windows 10 gaming into one with cross buy and cross play between the two platforms that are becoming one under the Win10 umbrella.

Steam is mostly on PCs so his point is valid.

How does that solve when pc is on the decline?

Empty threats from Google. Still no match for MS UWP

Seriously??? I love MS and I want UWP to succeed, but right now there isn't much keeping me tied to the windows platform.

well he speaks about the potentional the UWP apps have and they do its a big deal :3 and many devs are starting to use it and develop, the doenst speak for the apps that are available that takes time!

Seriously??? Nothing keeping you tied to the Windows platform? I find it very interesting that the number of apps for WP is the main thing to all the tech sites in recommending it over iPhone or Android. And yet, when Mac has 28,000 apps on their store, a million on the Windows store today with potentially 17 million to be added soon then the app count doesn't factor into it. People didn't buy Surface RT devices because you couldn't run desktop apps on it. People bought iPads, and when people realized that they could not run real apps on it, sales plummeted. Chromebooks have few apps available for it now, yes they will get Android apps but as we have seen, the apps on Android tablets do not work. Google truly just put a phone interface on tablets. Screens do not scale in size, they do not layout properly. Now they want to put phone apps on an even bigger, laptop screen where those apps were not designed to use a trackpad and always available keyboard? There may not be much keeping you tied to the Windows platform. But the compeitition just doesn't work.

Don't underestimate the impications of this move. ChromeOS has just gone from utterly useless to genuinely useful. Sure, it isn't perfect, but this is a big big deal. And Windows 10 is pretty low hanging fruit. There's not a lot it does particularly well for the average consumer.

Interesting how you mention Windows Phone sales, and people immediately call it dead. But then this device, which has a lower marketshare in PCs than WP has in phones, and it is the end of Windows while Google is going to win. I can't tell you how many devices I have seen that have been released and it was called the end of Windows. Mac, Linux, Network PC, the iPad, and now Chromebook. The only one that was even close (and it wasn't that close) was the iPad. And now its sales are dropping many times faster than the PC. Microsoft shouldn't sit back and do nothing, but this is just another wannabe. "And Windows 10 is pretty low hanging fruit." And now the truth comes out. 8 months to 300 million is low hanging fruit? This article states 2 million chromebooks were sold last quarter. 60 million PCs were sold last quarter. After years of being on the market, suddenly it is going to outsell PCs this year? "There's not a lot it does particularly well for the average consumer." Really? You speak for the entirety of all PC users? I must have missed the vote where we elected you our official spokes man/woman/thing. So Windows 10 doesn't offer the user anything over a device that is limited and restricted in what you can do with it, what software you can run? Looks like we have another new delusional troll. Maybe it is all that xtc you are taking.

Your numbers don't add up. Windows phones captured .6% of the market while your numbers show ChromeOS with 3.33% of the PC market. ChromeOS has quite a bit more market share than Windows phone. Posted via the Windows Central App for Android

Do not forget that windows phone had around to 4% market share a couple of years ago. Lumia 640 XL

> Interesting how you mention Windows Phone sales, and people immediately call it dead. WP has lower share than ChromeOS, and is declining. It is now roughly one half of one percent of the mobile market. ChromeOS sales are skyrocketing, gobbling up about 5%. ChromeOS is now the #2 computer OS, after Windows, having just edged out MacOS. > I can't tell you how many devices I have seen that have been released and it was called the end of Windows. No one is saying this is the "end of Windows." But is probably the first serious threat. Apple doesn't compete with Windows, happy to stay in the high-end niche as a luxury brand. ChromeOS just got serious at every level. MS is treading water, at best. > After years of being on the market, suddenly it is going to outsell PCs this year? Um...no. But in 5 years? It may seem far-fetched, but remember what happened to Android's growth. Android is the most used OS of all time. It took it five years take that title. And keep in mind that because Windows is declining rapidly, ChromeOS and Windows may well meet in the middle sooner than anyone expects.
> Looks like we have another new delusional troll. There has been almost no innovation on the PC in years. I can't think of a single major new platform that's launched on PC this decade. That said, there have been tons of highly successful new platforms that launched on Android; think Snapchat, for example. The PC exists as a way to run legacy programs. I love my PC. But for the next generation of computer users, it represents and extremely small piece of their usage pie. Even MS knows this and has gone all-in on the cloud. I don't think they're even trying very hard with Windows, TBH, if W10 is the best they can do. They know the jig is up.

"ChromeOS is now the #2 computer OS, after Windows, having just edged out MacOS." That's only for one quarter in the US, Chromebooks are still basically non-existent outside the US.

While scrolling through the comments seeing if there was any replies to me, I stopped at your comment. The first phrase that jumped out at me was "Windows is declining rapidly," And then I didn't read any more. It was all I needed to see to know that you are full of s---, that you have made up your mind that Microsoft is dead. And so there is no reason to have a reasonable discussion and debate with you. It doesn't make a difference what anyone says, you will invent "facts," state they are true, and anyone disagreeing with you is simply wrong, even though the evidence states otherwise.

@ nohone Full of s---? Windows is declining rapidly. That's not my opinion. PC sales have fallen to levels below where they were in 2008. Maybe they've hit the bottom. Maybe they haven't. Time will tell. But since 2011 the trend has been down, down, down...selling approximately 80 million fewer in 2015 than their peak.

Well, you need to think in the form factor that will suit a new platform better. Snapchat and almost any messenger wannabe will launch at mobile, because that's what people carry in their pockets all the time. In the PC territory, the most important platforms were already launched because it is an older form factor, but there are Steam, Chrome Browser and Oculus... and Hololens, and all those games making more money than any app that comes to your mind (except for Über, probably). For Chrome OS, to take over Windows the task won't be to put mobile apps into a half-baked laptop, but to build a fully operational OS, where devs can charge you with 50 USD or more for software, with versions or alternatives to everything Windows does. If not, it won't even survive against Android phablets.

I am a Windows user (I have been using Microsoft products since my family bought an 8088 computer), but I can see that there is an opportunity for Google here. Yes, I do love my Android phone, and if that makes me the enemy, so be it. If Google can turn their current 2 million Chromebooks per quarter into 10 million, Microsoft will certainly feel it. They'll have two virile competitors in the PC space: Apple and Google. "Chromebooks aren't PC."Yeah, yeah; I can see the day coming when a Chromebook can effectively replace a PC. I personally see this as a threat to Microsoft. It's an erosion of their core business. Microsoft is going to have to work very hard to maintain their business.

I can personally see a future where a windows mobile can replace both standard PCs and chromebook, unfortunately what we can see never becomes real :P

Fully agree with you comment. Something is starting to come out of the shadows... MS should put more effort now to take the advantage while it is possible.

Adding Android apps could also make the platform more problematic for education. Daniel mentioned the allure of the no apps, locked down, nature of ChromeOS. Adding Google play ads a tracking layer that might get them in trouble with FERPA again, and complexity that takes some of the ease of management away. If ChromeOS becomes like Windows when it comes to managing it, why not just use Windows?

Not to mention those 1.5 million android apps arent optimized for keyboard/mouse and a computer screen.

Think for once MS has seen the threat in time and is reacting before the collapse, a refreshing change.
W10 being free is a huge counter punch, it needs to continue. UWPs only a jab but lets see how they pan out, and a major switch of focus back to PC gaming, with Sony's help, all help to keep Windows front and centre. Add in the corporate space and windows has the ammunition it needs to remain relevant.
With schools in mind, W10 being free, laptops now very cheap and they can be locked down, add continuum etc, it all should be enough when combined with the above......hopefully.

W10 is not free. W10M is free, did not help much..

Schools can lock Google Play away. The point is more about - which tablet/phone/hybrid/laptop will the kids ask for at home, or parents think its the best one for them to do their homework on?

The article specifically says that Google Play does not have to be installed on educational Chromebooks, it would be at the discretion of teachers.

What is sad is that you could create an account with low privileges for your students in a few clicks on windows since ages. Chromebook are selling in the US schools just because Google is marketing aggressively and pushing them. Rest of the world is still ok with restricted accounts on windows machines for students.

My kids middle school just dropped the chromebooks starting next year, they are moving to surface based tablets for the advanced classes... yeah its one school that I know of, but I think MS could start "selling" Surface tablets for $50.00 and schools would change in a hearbeat...

@nohone, also some tablets actually run phone roms. I'm not kidding, I was given a android tablet to repair and when turning it off - it said "powering off, your phone will shut down". lol....

"People bought iPads, and when people realized that they could not run real apps on it, sales plummeted. " Lol. No. Plus, they still sell WAAAAYYY more than Windows or Android tablets.

The iPad sells more than any single brand of Android tablet, but Android tablets on the whole outsell iPad's by a considerable number.

Seriously you love MS and you are not tied to the windows platform (phone, tablet, laptop and desktop)? Seriously???

I'm a software developer that relies on Visual Studio for WORK. When I'm home i have very little reason to use a computer other than for a web browser. The mobile versions of exel and word work for me just fine. I have multiple windows phones around the house, a high end custom built PC, a SP3, samsung ultra book and 2 xbox ones. Yeah, i'm in the ecosystem right now. There is no reason for me to stay with it with how many quality apps exist on android or iOS. I'm not saying I'm jumping ship, but right now on the mobile front, tablets included. I'm not sure a windows product is my next buy.

I see one little problem with your comment. Specifically one word - "apps". Someone already had the same mindset as you - "Apple Corporation". They themselves said that the iPad Pro can replace the laptop....yet, crickets. People are still buying full blown PC's because they are unable to do creation work, but only consumption.
Also, tablets have less features. Looking at the Microsoft community, you are how much backlash Microsoft is getting from the fans for removing features that are not used. So it looks like having a underfeatured system can never replace a laptop. Posted via the Windows Central App for Android

ARM gets more powerful every year. iOS and android can do multi-tasking. It's only a matter of time before the OS is capable enough to compete for the AVERAGE person. Also don't forget that virtualization may very well be the future for many. I have personal issues with both Apple and Google, it's why i haven't jumped ship yet, but when I look at the state of mobile (tablets included) I get frustrated. Anyone that thinks windows mobile 10 is good has a serious case of Fanboyism. I feel very bad that my parents and my in-laws have windows mobile right now because I pushed them to it. App shortage is one thing, the OS as a whole is a POS right now. Do I like the direction of windows 10. Yes. Do I feel like it's too late, sorta. MS has not been succesful in courting devs away from android and iOS as of yet. UWP interest/usage is low according to a recent survey result by telerik. If MS wasn't releasing all their big products on other platforms then I think UWP is very very compelling. Cortana is on android and very soon that integration will be as full as it is on windows mobile for features people care about. MS has been canablizing their own product (mobile/tablet) and to some extent the PC as well just to stay relevent. The reasons to switch back to windows just are not there anymore for the average person. I'm just trying to be realistic. When I bought 2 950xls this past november, I had high hopes that things would get better fast to please the userbase. I'm certainly not pleased. Production branch is buggy, fast ring is expected to be buggy, I chose the fast ring becaue it works better at some things than the production build. Is Redstone the mango/8.1 update? I hope so, but i'm not so sure on mobile. I think that release is months away for insiders. The 950xls might be ditched quickly in my house if the hp has an okay camera. My wife actually can benefit from an enterprise grade phone and I see her company embracing that kinda of thing.

I sorta agree with you there. Was thinking about going android but the UI looks mess together. Cortana, Xbox and office are already on android...

Same comment applies here.
This is exactly the attitude that made Microsoft irrelevant in the phone industry.

Every fanboy on here needs to realize that the days of requireing a full PC are over for the average person

Sadly true. But actually, when you think about it, what a full PC was when I got my first one was a LOT less than what even the lowest of smartphones does now. We are so much further advanced, I'd say the smart phone is better than having a full PC if you compare it to 20 years ago or more. To me, it's what makes Continuum so attractive on a Windows 10 Mobile device. If you don't need the full PC, but you want to surf the web, maybe use Excel or Word, maybe a PDF reader, eBook reader, and a few apps, Windows 10 Mobile is going to be the direction that can appeal to most, because when that student that already has the phone needs a proper keyboard and mouse to work on a term paper in college, it's going to be the best thing to use. You don't want to use an iPad or an Android phone for that, but you could use Windows 10 Mobile with no issues at all. Something to think about.

I agree totally, as someone who uses continuum on a daily basis. The major think MS needs to work on is being able to run 2 apps side by side.

Lol HP has got to be the worst OEM they have when it comes to qa

Pieces of trash. The school kids think the same. It's like back in the 90s when the only place with macs was the computer class at school.

One could argue that this is how Apple finally achieved relevance. Posted from Windows Central for Windows 10

They could but then they'd be wrong.

I had fought off Chromebooks for my kid's school for two years, but this year the battle is lost. Make no mistake, Chromebooks are in classrooms and kids won't be thinking it's trash at least in Elementary School. I had a tough enough time justifying purchases for PC laptops.

the first thing my neice did when she got her spanking new macbook air was complain about the lack of office. I suspect both teachers and students would do the same with chromebooks. MS wins either way because you'll eventually be forking out for a 365 subscription

And they'd be wrong. The birth of iPod and eventually iOS is what brought Apple out from under the shadow of the PC world.

That was Apple's idea. Turns out, when people got out of school and had to work a real job, they had to learn how to use Windows and Microsoft Office. Some of them couldn't get the better jobs because they didn't have the proper computer skills. These people who now had to use Microsoft for work didn't want to have to deal with keeping up with 2 OSes, so they stuck with Windows for home thinking, "Apple must be for educational use only." Same will happen eventually to Chrome OS.

This is exactly the attitude that made Microsoft irrelevant in the phone industry.

While you dismiss ChromeOS, it's making headroom in that market. Also, I doubt you know what the school kids think.

The school kids think whatever they're told to think. They'll use whatever machine gets put in front of them.

the school kids will grow up and will games on a wPC

Lol trash indeed hp units being the worst

Actually, it will be funny if people says "I don't like W10 because it looks like a phone" and then choose Chromebooks because they can using Android apps on their laptop. FYI, people in my country said that for rejecting W10.

and you never know they might start get those stupid viruses that even with hard reset cant be removed from phone xd

That won't happen. The apps are run in in a jails-like system. Malware can't affect anything outside the app. Posted via the Windows Central App for Android

One of my friend said he hates Windows Phone because of tiles. And my cousin said he loves that uniqueness of Windows Phone.

as it is so hard to make transparancy 100% and use smallest tile option.. then it looks just like droid.

exactly..i was talking to him about how I use my phone as a test device and face some niggles at some point, which makes me think I am doing something on a large scale, he, out of nowhere, said he hates windows phone. I am pretty sure, he didn't understand a single thing what I said.

Google has 1.5 million Android apps. How many of these apps am I actually using? On the desktop or laptop, a lot of those missing apps can be replaced with a browser.

How many of those apps are *worth* using? Posted from Windows Central for Windows 10

More than Windows Apps that is for sure. #TeamLumia 950 XL

Okay. That has nothing to do with the Mobile platform #TeamLumia 950 XL

many things i needed apps on my android to do my wp had them already in so np for me :P same goes for pc and android apps cant beat Win32 apps

Chrome OS has the Chrome browser, so that's not a good point. What I think is good for Microsoft is that we know how well UWP apps perform on laptop/PC whereas Android apps do not have a good history on that part. And even though people are moving to App based model, softwares like photoshop, visual studio, large games run better as a classic Win32 apps.

Google has 1.5 million Android apps. How many of these apps am I actually using? On the desktop or laptop, a lot of those missing apps can be replaced with a browser.

Actually, not a single one of the 100,000 fart apps in Google Play store can be replaced with a browser. ;)

Fart apps? Child there isn't 100,000 apps #TeamLumia 950 XL

Windows had unlimited apps via the browser, how's that worked out?

Problem for Microsoft is all those legacy programs are exactly that, legacy, and are important to a smaller segment of the computing population compared with the new app model that the vast majority of consumers have taken to, and this is exactly the market where Microsoft has zero influence. Enterprise will always be a Windows environment because thats what its built on but for everyone else I think Microsoft and Windows will continue to decline in relevance in the consumer space, apart from providing backend services invisible to the enduser.. Advantage google, I think.

Google is definitely quicker at getting things done. While the project is more vast that MS is undertaking. google has less to do. Take Android N, the feature set already makes windows 10 mobile just seem boring. Microsoft who was all about snap windows and multiple applications running side by side can't even get it running on powerful phones like 950xl, not to mention in continuum. The anniversary update that comes out will not help HP sell their phones when a business customer can only run 1 window at a time. Unless of course the 64-bit version can get around that. Even the PC version of Redstone is pretty buggy. It's getting close to launch and people these days expect things to function well. They wasted tonnes of time trying to support all the old devices for windows 10 and then scrapped everything. They should have just scrapped it from the beginning and moved on with making a better OS much quicker. Time is really ticking for them and honestly iphone 8 10th anniversary is coming out around the same time the new surface device is rumored. It will overshadow it. No doubt about it. Maybe she's born with it, maybe it's Lumia 950xl

Multi windows functionality is not the reason why Android sells so much..Its very clumsy to run 2-3 apps in such a small window.

Obviously not but what I'm saying is they are adding more and more features while ms removes them. And multi window snap is great on large screens like the 950xl. Especially in landscape.

Microsoft had it years ago with Windows RT (multi-user, multi-window, Win32 on ARM) , but they dropped the ball here...as usual when they are ahead. Instead we have now, years later mind you, a dumbed down Windows 10 Mobile with half the features of Windows RT.

"and are important to a smaller segment of the computing population compared with the new app model that the vast majority of consumers have taken to" Shows right there that you do not know the market. There are over 2 billion PCs still in use. People bought a bunch of iPads, then realized they do not satisfy their needs, and it is shown by the dropping numbers. People do not sit around and do work or real play on their phones, they use their PC. They use their phones when they are on the road or playing simple games. While the UWP app model is there and a number of apps are being used, people buy real applications and run them on their PCs. People download and throw away apps on their phones. People buy and use applications on their desktops. And your belief that Windows are becoming less relevant in the consumer space, shows how delusional you truly are.

"People bought a bunch of iPads, then realized they do not satisfy their needs, and it is shown by the dropping numbers."
It's actually the opposite: people bought a bunch of iPads, realized there's not much reason to upgrade their current model, and just didn't buy a new one. Hell, the iPad 2 (released in 2011) still accounts for 20% of all iPads used today according to https://david-smith.org/iosversionstats/

People buy iPads, don't need to upgrade because they work good enough, and that proves that iPads are winning. People buy PCs, don't need to upgrade because they work good enough, and that proves that PCs are failing. Got to love Apple fanboy logic.

I don't own a single Apple product, so I'm not a fanboy. I'm just pointing out that the general consumer's computer needs aren't nearly as advanced as folks on this site like to think. Plenty of people can get by just fine with either an iPad or a Chromebook.

And people can get by with a $199 HP Stream laptop, still use all the apps they have used for decades, have as much or more power from Chromebook and an iPad, with a real operating system that is not locked down and restrictive. My parents are about as tech phobic as possible. Their VCR (yes, VCR) has been flashing 12:00 for the past couple decades. And yet, when I gave them my old iPad they thought it was great, that they wouldn't need to use the PC I gave them. Two years later, my father checks the weather and sports scores on the iPad, and everything else is done on the PC. It isn't because they don't know how to use the iPad, it is because it doesn't do for them what they want it to, what they need it to. Overall, I find this thread very fascinating. Chromebook outsells Apple because Apple's PC sales collapsed. And somehow, it all means that Microsoft is done, is over with, time to wrap it up and give in to Chromebook - a device that took 5 years to get to 2 million sales/quarter. A device that if it was from Microsoft we would be told that is a complete and utter failure. But since it is from Google, the fates have decided. Over at iMore, the sister site of this one for Apple users, there is no article about the growth of Chromebook, no "the sky is falling" comments. No, they talk about how pretty the rose gold color is, another article about how wonderful the iCar will be, and a rumor of Apple copying a feature that Microsoft has already announced. But the failure of Apple means that Microsoft is the casualty.

Surface devices sell 1 million a quarter, globally. Some claim its huge success and brand should be printed to phones..

That doesn't fit the Apple fan (note: not "fanboy") narrative. The legendary long lines at the Apple Store are filled with folks who want the new iDevice - not because their old ones need replacement. ....but you don't really hear those type of stories nearly as often these days.

Well if you read they are adding more and more dll support and one day the UWP will support all the dll/apis of the legacy apps but ofc that has a long way.
The stupid thing is microsoft does do things first and gets no credit a friend tells me ohh my phone has flashlight button now that android N is out.
well i have this for over 1 year now mate no news to me but oh yea you had android!.
Android becomes more windows/iphone like. And live tiles will never die guys they get more improved by the time so i am happy i dont care for snapchat :P

The flashlight quick setting has been in stock Android for a couple years. Posted via the Windows Central App for Android

I'd probably only buy a Chromebook to have a cheap, on-the-go Linux computer by using Crouton. To me personally, Chrome OS is too Google-centric, especially how they automatically back up any pictures on SD cards (to Gdrive) when you put them into the Chromebook

This looks very exciting indeed. Still hope MS will get things right in time to win the market over.

We know that won't happen Posted via the Windows Central App for Symbian

Astoria is gone, it was turned into something better and more useful: Windows Subsystem for Linux.

Pretty sure nothing could be more useful than getting apps like Snapchat and Clash of Clans onto WP. Windows won't succeed without those apps, period. At least in the non-business fields. Posted via the Windows Central App for Symbian

Getting a couple of big name apps means nothing. Remember the early WP days of getting Angry Birds? Yeah, apps come and go. MS has a real problem on their hands with mobile. I think it's because they've changed the OS so drastically three separate times amongst other things. Either way, I'm not too worried and I don't have a stake in any of it. I just want the things I use to work. One way or the other, they will. :)

Real problem with mobile is Microsoft. They restrict everything from the OEMs. OEMs don't have that freedom on Windows mobile like they do on Android. Even the hardware are restricted to what they can use.

Turned into? I think the two are/were separate projects with different goals that are mostly unrelated to each other.

Nope. Read Bright's article on it.

"WSL was derived from Project Astoria, the effort to enable Android apps to run on Windows 10 Mobile..."

Alright, thanks for the information and the link.

And I think they were smart for letting it go, especially when it comes to keeping native developers happy and encouraging development of UWPs

How can a small subset be better and more useful than the whole thing? Besides this i do not consider WSL particularly useful.

I looked up Project Astoria because I couldn't quite remember what it was, and it seems Microsoft used that term for something else a long time ago just like Surface: https://msdn.microsoft.com/en-us/library/bb906063.aspx
But if Microsoft could manage to get Android apps running safely on Windows and not slow down the phone, that'd help Windows a LOT. Sadly, it's gone.

That's gonna need pc like processors, especially to cover the "slowing down" part.

Microsoft must do something about their image. That's the only thing. Microsoft/Windows is associated with grey office spaces, large user unfriendly computers from the stone age, decades of viruses and blue screens. Google and Apple is hip/new and can't do anything wrong with the public.

Years ago, when their Live brand was a fresh brand still, I have voiced comments in several media that Msft should have Windows as a legacy and build on Live, having LiveOS and so on. But those were Balmer days.

The way I see it, Chrome OS now has a decent chance of taking a good chunk of the cake off Microsoft when it comes to desktop OS marketshare - something which I would welcome and which would benefit consumers. However, I don't see it catching on enough to get more than roughly a third of the market short- and mid-term. For that, Windows is already far too entrenched in enterprises and mindshare, not to mention Chrome OS still faces the problem that it has failed to catch on outside the US education sector. However, Chrome OS now represents a very decent alternative for the kind of users (of which there are many) for who mobile applications are enough to fulfill their needs, and who don't need full-fledged legacy applications. We'll see how it develops but it's going to be interesting. I'd be happy if Chrome OS managed to become a true and strong competitor in the market.

Oh please! There's absolutely nothing to worry about. Neither Apple nor Google can come close or will surpass Microsoft in PC sales. Cut this crap out!

It's not about sales, but the sudden shift in ecosystems and mobile platforms...

It might become an issue if apps evolve to the point that PCs aren't necessary. That won't happen any time soon, but that could change, and Microsoft would be the loser if the developers ignore Windows and focus on Android and iOS. Posted via my Nexus 7 2013 using the Windows Central App for Android

PCs will always be necessary. Their form factors are changing, but PCs will be around for the remainder of human existence.

Once again here...
This is exactly the attitude that made Microsoft irrelevant in the phone industry.

You know they need to write an article, Windows has, amazing browsers alternatives, Edge, IE, Firefox, Chrome. if not, UWP, if not Bluestacks or anything to run android apps, if not, many virtual machines to run OSX apps, if not the "old" legacy evil desktop apps that do more and will always do more than mobile apps within 10 years. ​So you are right, this is nothing to worry about but people want to create drama and stupid crap because they want to, once again, call of the doom of windows and Microsoft, ONLY because on Phones Microsoft is not strong enough for not doing what they are doing on Windows 10 with UWP and all that. Some people dont' even think that most people don't buy Android because of Android, but buy it because it's Samsung, and samsung offers them the apps they need, they don't care about the name or the OS it's running. But Windows offers way to run any app one way or the other, so it's silly to say Chrome OS when you can use something like bluestacks and run the same games and apps or andy or any other emulator, so easily and fine. new computers support it, not even new, while these android apps on Chrome OS won't be supported by 1 year old chomebooks, so people have to buy a new almost useless chromebook to make it useful? that sounds silly.

The issue happens when a consumer who only needs a browser and some apps looks at the price. For a casual user who doesn't need PC games or sophisticated programs, a $300 Chromebook is more appealing than an $800 notebook PC. Posted via my Nexus 7 2013 using the Windows Central App for Android

Good thing there are some decent $300 PCs then.

@Laura Knotek
The exact reason you'll wind up spending more to upgrade in the future. Coming from a guy who bought a mid range i7 (first gen) 8 years ago. Only really need upgrade was a GPU which I bought a couple weeks ago, under $400NZD which is about 300 freedom monies. Only other things upgraded was added RAM and SSD, both of which were wants not needs.

LK;
Sounds good in theory, as advice to someone else. But I don't know anyone that doesn't always want the best they can get for themselves. Most covet powerful and expensive Tech over cheap and " good enough". Posted via the Windows Central App for Android

That applies to geeks like me and many folks who belong to the Mobile Nations communities. The average Joe and Jane won't care about specs. Posted via my Moto X Pure Edition using the Windows Central App for Android

Sorry, They do care about specs, one of the main reasons android phones have done so well, supposedly better phone because of better specs.
We know specs don't always matter, Joe Average does not.

Why not a $300 laptop?? Plenty around now

It's more resource hungry and has worse battery life for use on the go.

Is there some real comparison proving that ? I am not sure at all that a Windows 10 laptop or tablet, using only Windows Store apps would have significantly worse autonomy than a Chromebook. Indeed, Edge is known to be much less ressource hungry that Chrome on Windows so Chrome may also be more ressource hungry than Edge shifting the advantage to W10 device.

No one is saying this the doom of Windows, but this is something Microsoft should worry about. You have to be delusional to think otherwise. The average consumer will never use Bluestacks or anything like it. I haven't used it in a while, but I didn't have a good experience with it on my SP2 when I did.

I am totally with you on this.
So kids these days use Chromebooks? What are they doing on PCs nowadays? Watching youtube? Or playing Candy Crush? In my time we were learning about compilers, interpreters, working with assembly language, running simulators etc. You know, real computer stuff - heck we used to marvel at how a computer can compile its own operating system (chicken and egg kind of stuff). How do you do these things on a chromebook or android? I even use a real PC to build the darn android app! I wonder where these kids will pick up real hardcore skills going forward :-( These 'consumer' type mindset has to end soon!

Indeed, kids using Chromebooks for anything other than a basic introduction to computers are going to have a rude awakening when they get into the real world and there isn't a Chromebook to be found anywhere.

The kids aren't being taught to be software programmers or app developers. They're just using the Chromebooks to study reading, math, science, geography. If each kid has his/her textbooks on the Chromebook instead of being lent textbooks that get outdated, the school system would probably save a lot of money.

Running Bluestacks or a virtual machine for OSX is a hell of a lot worse performance wise than just buying an Android tablet or Macbook.

Clash of clans in blue stack works, but slowly on atom dual core z2760 with 2gb ram. I would need a quad core to test but I'm sure to say it's fine.

I've got a Lenovo Yoga 900, so I've got plenty of good hardware. Bluestacks is still crap compared to just using an Android device.

They might still impress many people when they announce the new batch of devices in spring 2017, along with Redstone 2 features, however I think it might be a bit too late, especially considering how little mobile market they own right now...

Google has the advantage. They don't have the computing power but they have every other advantage. As the iPad has shown, regular Joes aren't too concerned with processing power.

Yes, Joes aren't too concerned until they need to do real work. Have iPad sale overtaken PC/laptop sales? No, as a matter of fact iPad sales have stagnated. Google advantage disappears when it gets to a desktop/laptop. The app advantage disappears too. I can't think of why I want to run these Android mobile apps on a desktop/laptop environment, especially when I already have an Android phone.

iPad pro outsold the Surface Line last year if I am not mistaken.
We are in a shift of computing and the more people see they can get the work they do on a daily basis done on a 2-1 like the iPad pro or Pixel, the more will buy them because they have all the apps they also use on their phone.
It is a plausible scenario. Just because we think the UWP is more logical doesn't mean it will succeed.

The iPad Pro outselling the Surface line was and still is a poor comparison. Only Apple creates the iPads while there are many other manufacturers creating Windows tablets and 2-in-1's besides Microsoft. Please stop comparing a single device made by one company to an entire category made by many others.

This, thanks for the reply. In the end, there's no way any watered down operating system can ever replace the kings of computing: Windows, Linux or MacOS. Regardless of the drama, these guys will be here forever - at least for as long as mobile OSes need to be supported. Have you guys ever wondered where the Windows mobile, Android, or iOS kernel code is written? They are written on real computers. What fascinates me the most is that you use windows to build windows, how cool is that?! Trying building the next version of Android on Android or a Chromebook and see how far you'll go! I wonder what kids these days do on computers anyways :-(

@twint7787
Isn't it sad that a logical approach doesn't get any recognition, yes, this will be to googles advantage getting kids on their OS early but what happens when they move on?. As far as I see this will only succeed as an intro to computing, unless google comes up with something in the next 2-5 years people will lose interest.

Well, we would have to wait for at least 1 more generation to see Microsoft being beaten on its own field as they still benefit from a large software and game support. The windows computers sales decrease is mostly explained by the non-direct competition of Smartphones and Tablets and not by direct competition of Apple and Google.

Android can do a lot more than Chrome OS at this moment, what would be the difference between a larger android tablet and chrome os device if android apps run on chrome OS ?? I mean, a larger android tablet with keyboard and mouse would give same kind of experience, wouldn't it ?? If yes, there's no threat to Windows. Android apps are not efficient as you may think compared to real 32 bit apps.

They have that. Its the Pixel C or whatever. And it hasnt done much.

Add to this not to be mentioned Intel issue MS has. Chrome runs just fine on ARM as well.

Seems like Google is on some sort of fire

When I was in school, schools used macs. When it came time to buying a computer, I didn't get a mac. The same can be said with chrome OS at this stage. Can chrome OS really change that with android apps? I think it all depends on the individual user. But the thought of chrome OS being used instead of a pc makes me want to vomit :) It's just not a desktop OS, its like using ipad pro as a desktop replacement.

These were my thoughts exactly after it was announced. Suddenly a Chromebook may be a capable machine running all Office apps and many others on a desktop environment. Many people who are holding on to Windows for that reason may switch, especially since they may understand the OS better from constant mobile use. Google may be able to get their mobile users adjusted to desktop in a way Microsoft never got them adjusted to mobile, and all thanks to the Microsoft opening the floodgates to their apps on Android. Kind of ironic, in a way.

Sorry ms is just too old guard. Every Google build gets better and looks more innovative. I have 5 kids and all know how to use Google docs through school. They have no ideal how to use word. Ms isnt paying attention to the masses anymore. Look at vr vrs AR. The industry has decided to go vr for now look at sheer numbers of devices ect. Ms only has AR....we'll oculas needs win but steam could make some noise about that and have. Ms is sleeping again and is gonna pay for again. I just don't see a way for them to get out unless the remove this old guard. Posted via the Windows Central App for Android

If my kids' school ever made a move toward ransoming my children's' future to Google's analytics I would sue the school and let them find out the hard way that Google offers no indemnity for GAFE.

What if the school gave them tinfoil hats to protect them from the data mining ways of Google and Windows 10? Posted via the Windows Central App for Android

Another Sowden denier? I bet you don't believe the lying media on all those reports of FERPA violations by GAFE and the subsequent lawsuits against Google, either.

Why wouldn't I believe that the government wants all the data they can gather? I am just saying they don't really care about you and me. I know I wouldn't be using digital communication for nefarious activity. Also, I was saying Google and Microsoft are no different in this regard. They both mine for data when allowed and will work with the government when required. Posted via the Windows Central App for Android

If Microsoft is sleeping than how come Google's conference was comprised of features they are stealing from Microsoft? Also, VR is still in its infancy with the potential to be either a major force in gaming or a passing fad. As for your kids knowing how to use Google docs, that's fine, just understand that it's likely to change once they are out in the workforce. MS might not be focusing directly on the masses but the masses need employment and business has always been Microsoft's strength and Google's weakness.

Who knows what the workforce will use in 10 years when the current school kids enter it. Posted via the Windows Central App for Android

I don't know where we'll be in ten years. There are so many factors to consider from the increasing number of available telecommuting jobs to the number of people creating their own businesses because the standard workplace has its own share of failings. All I can say is that MS, Google, and Apple won't be sitting around twiddling their thumbs when changes happen. Personally though, I still think MS is ahead in vision if only because they currently have the most versatile offering across devices and form factors. Whether it pans out depends on how well they implement and market their products since Google is no slouch on adopting new things and Apple has insane brand loyalty.

Microsoft does not have the most versatile platform . Right now Google has a solution for everything from desktops to car stereos. Microsoft has no competitor for Android Wear, TV, Auto, VR, Googlecast or Onhub. They basically have Windows 10 and Windows Mobile. They actually have large holes in their line up. Posted via the Windows Central App for Android

Google has products that are still separate from each other. Window 10 is meant to go everywhere (I don't even bother to separate Mobile out as another product because they are all sharing a common core) and across different forms. Yes, Google has a lot of products but A) Not all pf them are successful and B) MS is not required to match Goggle product for product and some of the products you just mentioned can be replaced with a TV and a PC stick. As for VR, MS does not need to create their own since they own the platform (Windows) that most VR games run on and they have decided to go a different route with AR. MS already did years ago what Google is doing now, which is making a lot of different products and hoping enough will take off to give them the diversity they so desperately need, and it didn't pan out. Is Google going to disappear and fail? Not likely. But they do not yet have total product and platform cohesion either and they aren't trying to offer cross-platform solutions like MS is doing, this is what I mean by versatility.

Googles products are mainly based on Android and all run the same apps. Not sure how that makes them separate from each other or why that really even matters. Android is more of an all-in-one OS and is more versatile than Windows. It morphs and changes to fit the use case. A manufacturer can't take Windows and do that. You don't see watches, TV boxes or in-dash systems running Windows. It does morph to fit a phone, but even that experience is poor compared to Android. I guess all-in-one to Microsoft means a desktop and phone operating system. Android is so much more than that. That was all I was saying. Your statement about Windows being more versatile was wrong. A PC stick is a poor experience, especially on a TV, in the car, on your watch or for your VR headset. Windows is good on VR when you are tethered to your PC and playing big name titles, but it isn't mobile and is going to be a niche use case. Sony will probably own that market anyways.

Sigh, you are trying to turn ths into an app problem again. I'm not talking about apps (mind you MS is workng on this with UWP apps being able to adjust to any screen and working on pretty much anythng from console to Hololens), I'm talking about the interface. Yes, Android can morph and fit to change the use case, although that usually requires extra effort to do so, but so can Windows otherwise you wouldn't see it being used on everything from terminals to cash registers and the like. It's been that way for years so I'm not sure why you think manufacturers can't do anything with it and it feels like you only see a desktop environment happening when it comes to Windows. At their heart, both Android and Windows are very flexible operatng systems, just one has more touch-centric programs and the other is currently in transition. Also, what is the point of VR that is not tethered to your computer? Are people supposed to be wandering about blind with an untethered device that is guaranteed to have a short battery life? Are you going to be porting your VR headset to a friend's house so you can shut them out while you play games? I mean, VR capable laptops are incoming so it can be portable but still you have to lay out more advantages to Google and VR other than 'it's mobile.'

Terminals, cash registers, and corporate work computers. Boy you've really shown how exciting Microsoft's platform can be!

I just said the same apps run on all Google's product. I didn't say anything about app availability. That is too easy of an argument. POS, terminals and registers are just PCs with a cash drawer. iPads are superior for that use. Posted via the Windows Central App for Android

MS support VR with Occulus while also supplying AR, and AR in my opinion has a far greater future than the novelty toy that is VR.
AR is limitless, VR is very limited and tied to gaming, good luck with the motion sickness.

AR is just VR with a camera. They are not that different. Posted via the Windows Central App for Android

When they take up a job, they will figure out MS office in hours!!!!

That is, if it's still around in 10 years. Does anyone remember WordPerfect or WordStar? Lotus Notes used to be another popular program. I can remember one of my relatives being very happy when she completed her Lotus Notes course, since that was helpful to her advancing in her job. She hasn't used Lotus Notes in over 20 years now.

Let's hope at some point they learn how to use a real computer, unless you expect them to remain unemployed the rest of their lives.

Dirtrot
I think AR is harder and has more potential for business applications. I think it would be easier to go from AR to VR than the other way around. Also, this is a young space and a lot can happen in the next few years. VR is a lot more crowded than AR. Posted via the Windows Central App for Android

your 5 kids may be using google docs. but google docs is not a standard one. here in india, where there are a huge no.of consumers, people dont even know what google docs is. your kids will have to shift to ms word in the near future where google docs is not even capable of doing a lot of things. What happens when they move to university and work environment.. Think buddy think... i think you still dont know what Hololens is capable of.. All VR headsets are made to run Games and it is not a computing environment. it is just an entertainment device. even those VR games run with windows on the backend. We guys are trying to think beyond limits, so that computing is integrated into real world and you guys are again putting it inside an opaque box like VR headsets. AR is the future...

So maybe I should do more research ("googling"), but how does Android fragmentation fit in all this? As far as I can tell there are plenty of different versions of Android out there and devices that cannot be upgraded because they lack the hardware. That should affect app availability too, right? Will the ChromeOS wrapper mimic Android apps for all of the in-use versions?

The Android integrated into Chrome OS (to put it somehow) will be Android 7. The fragmentation issue of Android has little do with hardware limitations, if anything, and much more with the fact that most OEMs can't be bothered to support their devices beyond a certain amount of time, leaving them outdated. This means that most Android apps need to settle for the lowest common denominator, which currently is Android 4.x (Android 2.x is largely irrelevant by now I'd say) but developers can also leverage their apps with capabilites only higher Android versions have, it just represents a higher development cost if they want to target as many devices as possible.

For the most part, any app today can run on any version of Android past 4.0 (released in 2011). And Chrome OS isn't getting all of Android, just the app combatability layer for Chromebooks will still be justt as secure and easy to update as they are today.

I don't think the apps is the real threat. Most people I know just go to the website on the laptop not using apps. As do I. Its just the same. Apple being the best there is no matter what. Doesn't care if MS brings things out of this world. And people just relates to searching info as Google, and Google are cool. No matter what MS brings.

I really doubt these statements "more chromebooks were sold that Apple OS X" where???? A few years ago I saw some chromebooks, now?? Where are they being sold. I see none. Where are these schools??? I again don't see them.

I live in SF Bay Area and just went to my doughter's school for 6th grade orientation. I have seen lots of carts in clasrooms with both Ipads and ChromeBooks. Each class also had at leas 3 Macs. No PC in site. Principal also mentioned that they were buying a new set of ChromeBooks. All these kids will go through their next couple of years of middle school/highshcool using ChromeOS, iOS, OSX and thats all they will know. At college you know everyone is using Mac so that's how it will unfold.

IDC, it's mentioned. It's for the US.

Chromebooks are quite popular in US schools but have gained little to no traction anywhere else. I think I've seen one or two Chromebooks in the wild where I live in Berlin, tops. This could change matters, of course, but I think it will be a rather slow process if it happens at all.

Chromebooks aren't really compatible with European privacy laws.

Schools in MN required my kids to get them Posted via the Windows Central App for Android

Glad WC asks this question, I agree MS should be very worried about this. I think this is why Steve Ballmer said in late 2015 that Microsoft should open the possibility of running Android apps. 2 in 1 with ChromeOS will now have Office mobile apps that despite not being as good as desktop solutions, they are very good for light productivity which is much better than Google docs, also Android has a very large library of mobile games that take advantage of fast CPU and big RAM and these games are unavailable on Windows 10, so this is definitely going to add a lot of questions at Redmond headquarters.

"...an electorate uninterested in infrastructure...". Perhaps we're sick of paying for infrastructure that never materializes. That's the case for me anyway. I pay an assload of taxes and yet everything still sucks and continues to get worse.

Exactly my case as well. AT&T L950, it's alright.

Lippidp
If you are referring to US taxes, you don't pay much at all compared to other Western democracies. Posted via the Windows Central App for Android

That's not in dispute and is not a comparison I care about. I compare the state of the nation now versus 30, 50, 70, 100 years ago. It has been a steady increase in government spending and decrease in the standard of living.

Although it sounds good to "introduce kids to Chrome in school", my own kids weren't\aren't very impressed. Lots of eyerolling. However, I got the feeling part of their negativity was not based on Chrome itself, but the association of it with the school-system and public education itself. I think they were suspect and associated it with what we called, when I was young, "the system". Ironically, they thought ChromeBooks weren't cool. lol I think they were simply reacting to the locked down nature of the thing.

MS biggest problem in ALL this tech jockying is itself. Until it gets its own culture in order and has ALL of its departments working as a team and toward the same goal, MS will continue to fall behind, or at least struggle to keep up. There have been dozens of examples over the years of MS own teams and departments canniblizing each other and it has to stop. In addition, there needs to be parity within MS. The garage team CANNOT deploy an app for a competing platform and leave it's own offerings out to dry without looking like a total tool of a company. Add this problems such as half-ass product releases, no advertising, small market spread compared to competitors, products in perpetual beta status, etc.... You can try to paint it any way you want but everybody smells the BS. As a fan and shareholder it is embarrasing and this must stop. I think one reason Google, and to some extent Amazon and Apple, continue to make great strides in grabbing up the market is because they are one team firing on all cylinders toward a common goal. MS has some real shining stars in its company but overall it's still messy. Until the things like what are mentioned in the first paragraph are cleaned up, MS will continue to be seen by many as the disorganized legacy who is going 10 differnet places at once but not really going anywhere.

I think we shouldn't be putting too much emphasis on "Chrome OS in schools". Specially because it's in schools IN THE USA. Nowhere else in the World. And America might brag about a lot of things, but their educational system is a joke. Anyway, aside from that, I don't think Android apps on ChromeOS will make any difference in practice. There's this weird belief that people want one experience around all their devices but I don't think that's true at all. On the contrary, people expect different experiences from different devices. Otherwise they wouldn't need different devices. One would sufice. They however, expect experiences that work. Someone who likes to use Android apps on Android won't be using them on ChromeOS "just because". Android apps already work on Android tablets and anyone who has tried that will tell you, it's a complete disaster. On tablets. Running Android. Put this on ChromeOS and it becomes even more of a joke. When people bother to use a laptop, they expect the extended functionality and power that a laptop and its programmes bring and that their smartphones or even tablets can't provide. ChromeOS will not go anywhere. Just like OSX never did and Apple has had a more cohesive ecosystem than anyone else for years.
And even in the US, I think if Microsoft pays the "right people" they can easily enter that school business. They do it in Europe. However, it is important for Microsoft to realise that they must grasp the mobile consumers to make sure that, when they want something more powerful, they don't try to look for an Android tablet with a keyboard but a Windows PC. And that is done, I believe, not by keeping around a dead OS like Windows Phone (or whatever you want to call it) or trying to make UWP happen, but by ensuring their services and apps on relevant platforms like Android are the best they can be. An Android user transitions very easily to a Windows PC and vice-versa. Microsoft must just make sure that the experience only gets better. Which is why Nadella's decisions of focusing on relevant mobile platforms like Android and iOS is important and wiser than anything Ballmer ever did. If you make Android users happy with Microsoft services and have those Android apps working with Windows (like Cortana is doing), you won't have to worry about Android apps on ChromeOS.

"There's this weird belief that people want one experience around all their devices but I don't think that's true at all." Actually this is something where I think I agree with you. Mostly it's just tech nerds, particularly Windows fans, who seem intrigued by that concept (myself included, even though I'm on Android for now) but from what I can gather, most people couldn't care less. "Put this on ChromeOS and it becomes even more of a joke." Actually, Chrome OS has one advantage over Android tablets here, which is that it allows windowed apps, which means that they can offer the UI optimized for phone formats. Not to mention Chrome OS could actually deliver an incentive for Android developers to optimize their apps for larger screens. "When people bother to use a laptop, they expect the extended functionality and power that a laptop and its programmes bring and that their smartphones or even tablets can't provide." Not necessarily, I think for most people it's about the form factor rather than the software capabilities of a laptop vs a smartphone. Most people don't rely on full-fledged desktop applications. In fact, the fact that more and more personal computing time is spent with smartphones instead of classic PCs shows that mobile apps are just enough for most users most of the time. "ChromeOS will not go anywhere. Just like OSX never did and Apple has had a more cohesive ecosystem than anyone else for years" The major disadvantage of OS X is the high price point. Considering that, a 10% market share is actually quite a good feat. As far as the rest of your comment goes, while I do think there is value in UWP that makes it worth further investment from Microsoft (and be it only for Modern Desktop Applications, as Microsoft refers to them, even if the mobile aspect of UWP fails to survive), I agree that Microsoft's focus on Android and iOS is a wise move, if unloved by many Windows fans. Android has become the Windows of the mobile world, there is no way around that. A software company ignoring the most popular operating system of the largest consumer technology platform of all time is a company doomed to fail beyond the enterprise. And I'm very happy about the efforts Microsoft is doing to integrate Android and Windows together. Now if only Cortana finally became available in more countries it'd be even better.

I expected much more analysis from you, you predicted that Nokia was returning to Android devices more than 2 years ago, you're great on mobile analysis all my respect to you. But on the desktop market you're probably underating Google's opportunity with Android apps on Chromebooks. Don't forget that Chromebooks run Linux on the background, so its just a few commands and they boot Ubuntu with Crouton, but Ubuntu is not touch friendly, but what about Android apps. 2 in 1 anyone? Samsung could be launching in Fall 2016 the Surface Book or Surface Pro 4 killer device Apple hasn't been able to launch. Samsung and Android on the Galaxy Note 12" didn't work because it couldn't run desktop software, but with Linux capability this changes everything again. If I were Microsoft, I would be very worried about Google running Android apps on ChromeOS (Linux/Ubuntu)

The plus side for MS is that though Chromebooks are a relatively big deal in US education, they're still a small fraction of total PC sales. And globally Chromebooks are even less relevant. Of course this announcement makes them a much more relevant platform. MS really needs that UWP message across all devices to sink in with developers. As the article points out MS has that advantage of a unified OS. They're ahead of the game and in the long run it is the most comprehensive solution. MS just needs the support of the industry sooner than later, to get a foothold before the idea of Android on Chromebooks accelerates their growth in that space.

Exactly! I think it's a matter of who pivots faster, who controls the narrative, and a quotient of how much long term appeal Android apps as a means of computing retains after the novelty were off vs how much consumer resonance MS can drum up behind UWP, One Core, WaaS, and all of that. You know how much of a fan I am of Windows 10 and MS's current ecosystem play, Jason. But you also know that my ultimate alliegence is not to Ms, or to Google, or to Apple, or to anybody, but rather to the entire tech scene at large. And in the interest of full disclosure, I do plan to get a Chromebook for the kiddo very soon - as well, most likely, as ones for me and the Mrs. I definitely see the charm of the platform. I can make space in my life for Chrome.....but I don't think you ever have to worry about Chrome squeezing the Windows out of my life. I don't think that will ever happen! Especially now that I've finally realized my dream of braking into the PC Gaming rig scene! :-) Cheers, Jason!

What is Microsoft's "comprehensive solution" for connected cars? Almost all new cars support Android Auto and CarPlay. I don't hear a peep from Microsoft about its plans to compete in that market.

I've thought the exact same thing, Laura! :-) Knowing what we know about UWP, One Core, and the fact that Windows 10 (in some form) even finds its way onto IoT, we can at least safely assume it'll be Windows 10. But how it looks, works, feels, and all the rest is still an open question. And that we haven't heard a peep about it is a little concerning. Maybe they're trying to shore up their mobile core first? I don't know. I would think that a move in Auto now could only help, but smarter, more savvy folks than I are making these decisions, and maybe they've got a good reason. Couldn't it also be a lack of 3rd party support on the auto system side? That can't be the full explanation, though because we'd still at least expect to see a proof of concept, even if no one's stepping up to put it into production.

I'm thinking of getting a Chromebook to use on the go. I don't need many Windows programs on the go, and the Chromebooks have awesome battery, so I wouldn't be looking for an outlet to charge my notebook. A friend of mine just got an Acer 13 Chromebook and really likes it. The notebook PC sits on a desk most of the time, unless Windows programs are needed for something special. Since the prices are so inexpensive, it might be a good option, especially when Android apps are also available, which would even include Microsoft Office apps. Posted via my Nexus 7 2013 using the Windows Central App for Android

I agree, Laura! We're going to be getting the 8yr old a Chromebook for her 9th birthday late June, and the Mrs and I are probably even going to get books for ourselves as well. Look, I love Windows. I'm a bigger cheerleader for Windows 10 than I am for anything Apple or Google are doing right now, and I deeply desire to see 10 succeed. I'm very hard-pressed to envision a day where I would ever completely abandon the platform for Chrome. Heck, I just built my first gaming PC since 2000, and it's running Windows 10, so I'm definitely invested. But Chrome does make a lot of sense for light-use, especially mobile computing on the cheap. What's the problem with embracing each platform for its own strengths? Your comment has been down voted by a few people, and I don't think they were right to do so. I say good for you, and I up voted. Cheers!

I'm not getting rid of my PCs either. The only reason I'd get a Chromebook is to have a device with a form factor of a notebook PC but lighter and having better battery life when I'm on the go. Looking for outlets to plug in a notebook PC doesn't always work out when some places don't have any. Happy early birthday to your daughter! I hope you and your family like the Chromebooks.

Thank you very much, Laura! I'm confident we will, especially Chloe! :-)

This is no different then in the 90's. Mac's were big in schools. Kids learner how to do stuff on them. Then onto the Real world and they had to be educated all over again. Chromebooks have there use, sure, but even with Android apps, it's still just mobile computing. The day I can run a true Program on a chromebook such as Autocad or Revit or a full office suite (not google docs) then maybe. Till then, they are just little toys. Posted via the Windows Central App for Android

Microsoft must give popular developers technical/monetary support to write their apps for UWP.

They already do that, and that's why there's so many zombie apps in the Windows store. Developers take Microsoft's money, build the app, and then leave it to rot because only a tiny amount of people purchase or use it. And I say tiny in comparison to how well an app does on the App Store or Google Play.

If Office 365 is free for <10.1" devices, Chrome OS devices are pretty much out, right? Is that good or bad for the kids and for MS, or do MS have special agreements with schools? What part do games like CoC and Boom Beach play in teaching? :)

Here in Hungary, all the students from elementary to university have free Office 365 ProPlus subscription, because of an association between MS and our government . They just have to register with their student pass to take advantage of it. Posted with the Windows Central app for Windows 10 on HP 250 G1 notebook. It is a scary old monster, I think :D

There can be hell lot of games that can be made bettet than coc to run on a PC.

If Chromebooks can run Android apps, then Office will be available. Schools use Google docs though. Posted via the Windows Central App for Android

I agree with Daniel but Microsoft must continue to reach out to developers and woo them back into the eco-system. The rot started there and the reality is that MS fell behind in the race to the bottom. The fact that Android was a free open source environment and that made growth in the mobile space easier. Now Microsoft needs spend time righting the the wrongs of the boom years of mobile.

In Nadella we trust :D Posted with the Windows Central app for Windows 10 on HP 250 G1 notebook. It is a scary old monster, I think :D

Yes. Microsoft has blown so much cash buying Nokia and then liquidating it. What could they have done by using the same amount of cash to develop and/or buy apps for WP? Just subsidize the ecosystem. Posted via the Windows Central App for Android

Chrome definitely has the advantage over windows for simplicity and security. Microsoft needs to compete with low end laptops that run with that in mind. Windows 10 Continuum or RT 2.0

What about malware? Doesn't Android and Chrome suffer from malware? Also, Steam doesn't run on Android.

You run a higher chance of getting infected with Android than you do with iOS or Windows Phone but it's still nothing compared to the risk on Windows. As long as you don't install any software from outside the Google Play Store unless you're positive you can trust it you should be mostly fine.

The maintenance of those chromebooks should be much more cheap and easy than W10. Specialy in the hands of kids.

It's to bad we have to retrain every ******* kid these days to use real computers once they try to get a job.

Typical and pathetic that the US public schools don't prepare kids for the real world. What a waste of 12+ years. But that's another topic...

A spreadsheet is a spreadsheet and a word processor is a word processor. Training would be minimal. Posted via the Windows Central App for Android

Exactly muy thoughts.Especially because this is just a glorified advertising company pushing their snooping products into more people. I don't think they actually care what their products are used for, they just want people to use them to make money.

I still think MS has the upper hand here. In the end, if you're going for anything beyond the phone or phablet, then anything less than the full windows always seems like a subset, not a superset - heck I can install android on windows if it comes to that. If I were to have only one device, it'd be my pc, I'm pretty sure I can survive with that alone. The reverse is not really appealing.

Microsoft should not worry and instead work in getting features on their OSs and ecosystem working better than the competition. If not, then they will have a real reason to worry about the future of UWA (MS will probably still create Office & other 3rd party apps if the Windows ecosystem somehow collapses). Even though many desktop programs don't run on Android and iOS currently, the developer support is larger and more active then on Windows. When Google does merge Android with Chrome OS, there will be incentive for developers to port or create desktop programs for those platforms. You may think, no because who would use that over Windows? However, Android is one of the most used OS world wide and will have a new advantage of user familiarity. This is something Microsoft still has, but is fading because mobile is more common than desktops. Yes, there are still barriers such as desktop gaming, but MS proved that games can be rolled up into a signal app. Also, Android has many mobile games to keep the general masses happy. Productivity for things such as CAD, 3D rendering, pro photo/video editing are not as well developed for Android yet, but I feel it's only a matter of time if developer support continues to grow. One of the latest new thing that was mostly exclusive to Windows was VR, as even Macs didn't have the hardware for a good VR experience. Google, however, is getting around this by creating the DayDream platform. Since VR is quite new, it's going to be an interesting battle on which platform VR devs go for.

"Consumer interest is shifting, and people want portable computing wherever, whenever with just one device and one experience." Outside of a few sites, I've never found anyone who actually wants this. Most people want their desktop/laptop to be great at being a desktop/laptop, their tablet to be great at being a tablet, and their smartphone to be great at being a smartphone, with little to no mixing in between.

I think tablet sales have stagnated, especially sales of small tablets, since smartphones have gotten bigger in size. Notebook PCs might not be necessary for many casual users, but they like the larger size and physical keyboards. A Chromebook looks just like a notebook, but costs a lot less and has better battery life. For those consumers, desktop Windows might be overkill, and a Surface would definitely be out of their price range. Posted via my Nexus 7 2013 using the Windows Central App for Android

"But can Google convert regular consumers and business to Chromebooks and get them to give up real computing?"
In this context, what is "real" computing? If I use my Windows laptop to do school work, edit photos and browse online, how is it any less "real" to use a Chromebook to do the same tasks?

I think by "real" he means work that goes beyond the activities you just mentioned. What you described are basic tasks that can be accomplished on even a smartphone. However, at its heart, it is still going to be a consumption device as it lacks the chops to push the available apps to do more, which you need for better productivity.

Define "better productivity." Me creating a document or a picture on a Chromebook/iPad/whatever is still creating something. I understand the necessity for high powered hardware for some tasks (gaming or video rendering, both of which I do on my Windows laptop), but the majority of consumers can create something just fine on other devices.

By better productivity I mean more capable programming and the power for multitasking. For example, creating a picture on a Chromebook/iPad is not the same as doing it on a laptop in something like Photoshop or Illustrator which need more power for layers and vector rendering. You aren't going to be creating major projects on those devices and if you throw a big enough document at them they can and do hang on performance. Let's not forget that Chromebooks also are not usually touch-enabled with pen support. From an artistic perspective, that is unpardonable. Chromebooks and iPads work if you are a hobbyist and only need to do very light editing work but they aren't what you would use if your creative livelihood depends on it. You keep talking about consumers in general and I agree that Chromebooks would work for them as long as their work circumstances do not change but I'm talking about consumers who are gainfully employed and need a more capable and versatile device. The right tool for the right job and all that.

All your examples are niche use cases. They are fairly irrelveent to consumers. If this is what Microsoft wants, they will become niche as well. Posted via the Windows Central App for Android

Will the justice department allow different browsers to be installed on ChromeOS and force google to untie chrome browser from OS? I mean justice should be equal for all, right?

If Chromebooks run Android apps, Firefox, Opera, Dolphin, and many other browsers are available. Posted via my Nexus 7 2013 using the Windows Central App for Android

In this instance, Chrome browser IS the OS. But as Linda pointed out, you can just use the app for whichever browser you'd like.

I don't know.. Let's look at Chromebook usage on a graph. http://i.imgur.com/EPTHKhd.png Worried? If so, Google should be worried about Windows Phone, it has a bigger share of the mobile market than ChromeOS does of the desktop market.

Well, the thing is Chrome OS went from a joke to something more with that announcement. Chrome OS was not much without apps, now it will have 1.5 million apps that many already own or use, it changes the game. So sure, looking at current Chrome OS usage won't tell you much, but I'm talking about 6 -12 months from now.

Nothing will change in that period. Or max in the US. There can chrome os have like 5-10% marketshare, but in all the other countries, people will still laugh at chromebooks, as they do today :D Posted with the Windows Central app for Windows 10 on Lumia 535

I think it'll depend first and foremost on which company can pivot faster, implement their grand vision first, and control the narrative. Secondly, it'll depend on a quotient of how much "long-term" charm Android apps will have on a laptop, desktop, or big screen after the novelty wears off -vs- consumer resonance with a computer in your phone, Excel on your XBox, Xbox on your PC, XBox on your phone, and all the other stuff that accompanies tech's "ultimate changeling". To be sure, I don't think either side has the ability to completely eradicate the other (or even the intention). On the one hand, I think MS has very little to fear from Chrome in Enterprise, or high end gaming, and probably absolutely nothing to fear from them at all in high-end productivity and audio/video development (though they do have to worry about Apple on that front). And on the other hand, not only do I think Google has already won the battle for the K-12 space, but even think they're absolutely right to have done so. Also,there will always be that group which only uses their laptops as web surfers, doc writers and solitaire players, for which the promise of such a sleek, ultra lean platform to do it on the cheap has been anything but a joke. So, I do not see a day anywhere on the horizon where either Chrome or Windows simply does not exist, and especially in light of their Android, and Office IPs, I see no Chapter 11 filings coming from either company either. That's not what's at stake here. What I think --IS-- at stake, though, is the ginormous, and hugely lucrative consumer space. I've said it a million times, and will say it a million more - at least on paper (or if you prefer, "in theory") there is not a single thing in all of tech right now more ingenious, more beautiful, more promising and more potentially paradigmatic and disruptive than Microsoft's current "ecosystem play" with Windows 10, UWP, one core, WaaS, Continuum, and all the rest. I truly am totally sold on the concept! So I feel that if MS can work out the kinks, gain any kind of mobile traction, can present a convincing narrative, really get the ball rolling, and do it fast enough to matter, then I think they will be virtually unstoppable, and even this turbocharged "Chromedroid" will probably not be able to take a whole lot of the market away from it. But on the other hand, if nimble Google can cut lumbering MS off at the pass, then [assuming the charm doesn't wear off with the Android apps], with as casual and superficial as so many consumers are with their electronics in this, the iPhone age, I can truly envision a scenario where Chrome totally takes off like a rocket, and in a surprisingly short time actually becomes the dominant player in the consumer space. I really do think that it has that much potential - if it gets the right start and tells the right story to the right people at the right time. Also at stake is the viability of the two companies' bids for a comprehensive "ecosystem play", as well the their credibility, and reputation in the market - the value of their name, if you will. We also can't forget about Apple. Their OSX/iOS/tvOS/watchOS/canopenerOS [what I call] "Silo City" approach to an "ecosystem play" is surprisingly awesome for as clunky as it is. Maybe it'll serve them well for years to come. But with as much as everything is trending towards fuller convergence, with Silo City being so out of step with that, I fear that if Apple doesn't begin their own pivot soon, they're going to find themselves in real trouble. Next few years will likely be the key to everything. It'll be absolutely fascinating to watch. :-)

Why Microsoft shouldn't be worried about Android apps on Chrome OS?
First of all, Android apps are just phone apps. They're great on a phone, but aren't designed to work well on laptops, let alone desktops. And most of the droid games are casual ones, simply because casual games fit phones the most.
On the other hand, I'm sure there are way more than 1.5 million Win32 apps. And there is the ever growing number of UWP apps. So MS can offer way more on desktop than google.
Last but not least, this educational rise is strange. All the U.S. students, that have chromebooks, I talked to, say that they just hate it, and their schools just force them to use it. And if we're not only talking about the U.S., chromebooks are just nowhere, and their marketshare is invisible, even in the education. And you know, the world isn't just the U.S.. I bet, here in Hungary, 95% of the people or more doesn't even know what chromebooks are, and haven't even heard about it for example.
If google wants to be there at the desktop sphere, it has really much to do. I think it is in the same situation, as Ballmer's Microsoft was with mobile. But MS has to face challenges too, if they want to be relevant on other devices too, even though they already layed down the groundwork. And nobody knows what Apple wants to do in the future. They're relevant too, no matter what anybody says.
So guys, this will be an interesting fight. Place your bets, ladies and gentleman, mine goes for Microsoft, because yeah, I'm their fan :D

You forget about something, from those 1.5 million Win32 apps, most of them are also available for Ubuntu Linux and Chromebooks can use Crouton to boot Ubuntu. If you add Android apps now you have a very complete ecosystem. All OEMs need is to add larger SSD drives (128GB minimum), touchscreen and Samsung could probably launch a Surface Pro 4 competitor with S-Pen technology. As the first comment in this thread said, the only thing Chromebooks won't have anytime soon is AAA gaming since Steam on Linux sucks.

I talked about way more than 1.5 million win32 apps, and most of them are Windows only. And if you talk about this Crouton bullshit, you should know, that every Windows PC can run Ubuntu, either in a virtual machine or dualboot. And I didn't even mentioned the Ubuntu subsystem for Windows. And for android apps, there is Bluestacks, and many other emulators. Just like emulators for game consoles, etc etc etc... The Windows ecosystem is unbeatable on desktop at the moment. And Samsung launched a Surface Pro 4 competitor, but it is running Windows 10. It's called the Samsung Tab Pro S. You forgot about so much things my friend :D The only area where MS currently struggles is phones. In every other area, it is dominant, or at least relevant. So think about it a little more bro :D Posted with the Windows Central app for Windows 10 on Lumia 535

I am not tied to one brand. I have windows and android tablets, windows laptop and desktop, have an android phone used ipad before, uses linux and mac at university and embraces new technology but I just can't seem to like Chrome OS for some reason maybe this will change my opinion but I don't think it can ever replace my laptop and windows 10 tablet on being a productive tool as an IT student and a developer. The only thing that it has going is that its a much simpler tool to use if your computing life revolves around the web and some minor doc editing. There are a few very hidden gem games on Android though. If those will get keyboard and mouse support then I'll be so thrilled for this but I highly doubt it. Posted via Windows Central App Win10 Tablet/Android Phone

All apps already have keyboard and mouse support. It's a convenient holdover from when Android phones had trackballs and slide out keyboards.

Android apps are often said to scale badly on tablets, let alone adapt to desktop, and while this is one step forward. It seems google isn't hugely intent on stepping backwards into desktop.

I hate google and it's idealogy about Computer... Microsoft and Apple product are usefull. in this race Microsoft Product are the best for productivity... i hope ppl find the best solution and do not let google device ruin the technology future

That's the same thing that made BlackBerry irrelevant in the smartphone market. They thought people only wanted to work. Consumers are interested in more than just productivity at work. Posted via my Moto X Pure Edition using the Windows Central App for Android

Um, your point? He did not say Microsoft is good only for productivity, just that it is the best. Where did you get the idea that Microsoft products don't do anything else? Are you simply using a Chromebook, Android phone and nothing else?

I have a Windows PC, a Linux PC, an Android phone, an Android tablet, and a Windows 10 Mobile. Posted via my Moto X Pure Edition using the Windows Central App for Android

The move by Google to aggressively push these Chromebook toys in schools is already being criticized. Basically what they are creating are customers to snoop on and sell for advertisment, but they are not teaching them anything that they would be able to use in a real production environment, where they will be using Windows and Microsoft products (or in some cases even Apple's desktop software). I think it's an awful move by Google, but I doubt it's a real threat. Again like the best scenario with Apple's iPad "Pro", it could pass for an internet device, with lots of apps and everything, but it's not going to cut it as a work machine. It's just an extension of their Android ecosystem, which like IOS has nothing to do with personal computers or productivity, not even near.

That depends on the type of work and how much apps evolve. Many medical professionals use iPads for their work. Windows desktop software isn't the be-all end-all in every case. Posted via my Moto X Pure Edition using the Windows Central App for Android

I always hear people complain that students using Chromebooks means they won't be prepared to use Windows in an office environment. Let's be honest: what's the difference betweeen typing and formating a document in Microsoft Word and in Google Docs? I use both interchangeably, and the only real difference is auto correct is a little better on Word. The rest of the OS in a corporate environment is already locked down by the IT department, so students don't really need to know how to use that either. As long as students learn basic functions such as typing, email etiquette, proper grammar and how to reboot, they'll be just fine.

Learning just basic functions like typing sounds a lot like flipping burgers will prepare students to being chefs. Granted, I spend much of my day answering email and preparing documents. But I also code VBA in Excel to manage data better, and automate tasks such as preparing payroll and computing complicated overtime pay. Windows also provides the understanding of what's going on in the system. Not only being sandboxed as a consumer.

That's good for the one person in an office or company that needs to manage payroll, but most employees don't need to do that.

I used to think along these lines. But now I think all the damage that android could have done to windows is done. They are on equal footing when it comes to PC market. I may even go forward and give a slight edge to Microsoft. Because 1 million android apps can not and will not replace what PC has to offer or the reason why users opt for PCs. The average user who did not need professional software is already happy with their phone/tablet OSes which explains the decline in PC market. I don't know how much more more useful chrome OS can become with android apps when you take into consideration the fact that android apps are not adaptable for different screen sizes as evident from the reviews of google pixel c tablet. Not to mention their utility for professionals. Microsoft on another hand has better chances of rivalling app model with UWP with increasing market share of windows 10 and let's be honest it might be easier and less resourceful to port mobile apps to UWP than win32 software to android/iOS. Of course Microsoft (and sadly Intel) needs to get somethings right. The first would be to make Intel Core M series smaller to fit smaller form factor, battery efficient to favour phones and most importantly cheaper to get this paradigm shift into more people's grasp. Intel needs to get off its high horse, seriously. If Microsoft can come out with a Surface 4 which has next generation Core M3, M5 and M7 for $499, $699 and $899 respectively, then Microsoft, Intel and other windows OEMs might be in business. If users can get their hands on tablets with Core M3 under $500, the same processor that is present in $1200 macbook could be a real boost for windows 2in1 tablets and Intel itself if Intel could just get off of their high horse. I could see them mass licensing such a processor to a whole no. of windows OEMs who are equally hurt by declining PC sales. And Microsoft too will have more chances of gaining UWP apps that way. Second thing to get right about tablets /2in1s is to give a better, intuitive, user friendly UX replacement for physical trackpad and mouse. Microsoft will need to bake software trackpad into windows 10 natively as well as give more flexibility to touch keyboard. Word flows, shape writing would be a start. Giving users ability to use one handed/split keyboards as well as ability to adjust size, shape (arc ala wordflow keyboard for iOS), key sizes, key mapping, customization etc. will further sweeten the deal. The screen edges could also be used/allotted for finger print readers and trackpads. Let's hope Microsoft along with its partners can figure all this stuff out. Fingers crossed.

This article has an interesting take on Chromebooks. It differentiates between the people who create content and those who only consume. http://www.laptopmag.com/articles/future-without-windows-a-nightmare

That's already the case. Nobody builds his own toaster. People just buy a toaster in a store. Posted via my Moto X Pure Edition using the Windows Central App for Android

First, I feel this is a yesteryears analysis, still talking about the app shift as new, not bringing in the hot shift to a bot conversational model and leaving out VR/AR/MR with Microsoft's HoloLens and Google's Daydream. Again and again the brainless reasoning of a mere quantity of apps being a major factor. Yes, I bet it is perceived by a major part of the massess that it is an important factor, not because it is, but because so many reporters and 'analists' voice this. Not talking about Microsoft's ecosystem of comprehensive and relatively well integrated services which offer a seamless, 'mobile' user experience over different devices, Android and iOS ones included, while the Google services world could hardly be called an ecosystem, because it is a disparate mess. ​Now, the fight for dominance in a bot conversational model. How about this Google Allo app with the Google Assistant versus what Microsoft presented during its Build conference for developers? The free use of cloud AI api's that both offer to developers? Imagine a Cortana floating ui which integrates Skype and more. Google's Daydream VR integrated in Android N and PlayStore and YouTube as content servers seem compelling, but will it catch on fast enough as new hardware is required? Isn't the mixed reality of HoloLens more compelling for the masses? ​Plenty of ingredients for Jason Ward to include into a more encompassing analysis.

Why? Because there are not enough usable apps on windows mobile environment and windows store on pc. That's why I bought a new android phone after 1 miserable year on Windows Mobile ( It also did not recieve Windows 10 update altough it had been promised). Nowadays considirable amount people only use their computers through browsers only ( new edge browser yet to recieve add-ons). Google can convince people to use Chrome OS by showing them the advantages to use it with their android phones. Window's only draw back is apps. I don't care about developments in notification center or sth like that. I want applications. I don't play games on mobile, though many people demand usable facebook app, snapchat app, and games. This is my humble opinion, I can not suggest anything for convincing developers to develop apps for Windows Mobile but Microsoft should definately make it its priority.

There's nothing to worry about

This will be perfect for traveling. Moving pictures and videos from camera via wifi to small 11" laptop, edit and share, no need for i7 powerhorse to edit videos. There are couple of apps that do this pretty well even with cheap tablet. Few movies for flying time. Email and internet available. No no matter if it could not be plugged to tv, and no need for carrying wires, dock and keyboard. And still feeling of laptop. All this under $300. Pretty sure gonna purchase one. Windows PC still stays for normal daily usage. Posted via the Windows Central App for Android

MS is 2-3 years ahead of Google on this integration issue, but anyone who has a Lumia knows how much MS are struggling with trying to get WinMobile into stable, useful, shape. It isn't ready, and won't be for a year, but it doesn't matter. MS products and services on Android and iOS are quite good, so mobile is already sorted. The Android phone wars will continue to decimate Apple (and Winphone), and inexpensive 2-in-1s running Windows will provide powerful, transportable solutions. MS is appropriately more worried about UWA that run well on 2-in-1s than on phones, and on that front will win as more 3rd party products enter the market. Windows 2-in-1s are growing in sales much faster than traditional laptops and PCs, while iPad sales are falling, and that trend will continue, along with cheap Android phone growth. In 2 years, Android will rule phones and Windows 2-in-1s will rule tablet/laptop. The Apple ecosystem will shrink as the competition provides more integrated solutions at a much better value. Chromebooks will grow in popularity to become a minority player, though Googles services will still be quite popular.

I think we will see the full story of how ms intend to tackle this in 2017 with rs2, right now we ate just seeing the tip of the iceberg with uwp. I think by the end of 2016 when all ms products are together and under one store and we start to see the rs2 stuff coming to insiders. 2017 is going to be a big year for tech. Who will come out on top is up in the air as all of them have different issues to contend with.

Honestly I believe Microsoft will succeed because habit is hard to break in that case people using windows and staying with it. Using googles platform is mostly internet related with no real substitute for certain apps.

If anything I can see that Chromebooks will hurt Apple more by taking market share from their iPads & especially their iPad Pros.

Super article, thank you for sharing your wise opinion, you are"very influent for a developer, Daniel :)

Android phone is the only problem for microsoft the laptop not make a problem

Do Chromebooks have a touch screen? Or Android apps have trackpad & keyboard support?

Yes. Chromebook pixel 2013/2015, Asus Flip and Dell Chromebook 13, Acer C720p all have touchscreen option. Asus Flip can fold like Lenovo yoga series. Android does support keyboard and mouse for about 2-2.5 years. My guess is about 80% apps on the Play store are compatible with kb and mouse.

MS should enable game modding, v-sync off, sli/cf and hardware limitation in UWP games to raise a bar a bit for them.

The schools aren't using Chromebooks for gaming. Also v-sync is coming or here already, I can't remember which. Instead they have been beefing up OneNote for the classroom which is a good idea. The Class add in looks like a necessary utility and the Learning Tools add-in is very nice.

The millions of Android apps are mostly developed for phones. A small part runs on tablets and even a smaller part runs with keyboard and mouse. It's only that small part that's of any use. For all the other apps the Chromebook is just another tablet.

I think you need to more closely at what Google did here and why it's going to be super easy for developers to put their app on a Chromebook. Google did a lot of the heavy lifting. It's not the same tablet argument any longer.

But what happens when these kids forced to use Chrome, become self aware and realise that these devices aren't really 'real world' machines. Schooled with them, in to the workplace, little idea of the windows thing. In the UK, the biggest selling educational device is the HP Stream. Cheaper than the Chromebook and running the computational standard Windows. I take my boy to college, and every student there has one. It is also a cloud based device, and for £140.00, a bit of a steal. I always have issues with Googles' claim of over a million or more apps. Many of them are blatant rips. Search 2048. A shedload appear. The match three, made famous by King etc..there must be hundreds. Have Google not heard of intellectual property rights?? Ok, I agree they have more of the apps people want, but as for millions, I'm not sure.. If you're going to go down the desktop road, then as Google run the Linux kernel, why not go with Linux? A great OS in any flavour, and steam!! Just sounds like Google trying to 'influence' the next generation where, ironically, security is going to be more of an issue than it is now. Finally, if they are to be used in schools, what happens with Googles insatiable appetite for your information, your habits, your locations and probably your inside leg measurements as well. Nope, I don't like them, and I don't hide it.

Should they be worried... Absolutely. This is just the thing that they never wanted to happen. Chrome is about to really hurt them and this is easy to see. PC defenders have been scoffing at Google for so long that they have discounted the drastic shift to mobile solutions for everyday use in business and schools. They have held on to the notion that the PC will always be needed, and they have been blinded to the real world of what people actually need and want and can afford. IF you can do everything you need to on a mobile device like a smartphone or notebook, why invest in a PC? Cloud computing has changed everything and while the world is changing the PC really hasn't. The problem Microsoft has is their phones. Hardly anyone is interested in in them, and everyone knows why. Mobile phones rule the world of computers and the company that rules this is Google. If the current trend doesn't change.. It's only a matter of time before it's.. When.. Not IF.. They can get more chrome devices into the business world they will control the desktop as well. Microsoft cut off its nose to spite it's face with it's phone division. They were so sure about the PC domination that they allowed this situation to happen. They even helped it with their cloud first policies and killing off real development in mobile solutions. The fruit of their arrogance is now ripening. Mobile apps on the most inexpensive desktop is the final nail in the coffin unless they change strategies completely. IT cost to most businesses is out of control, and large businesses as well as schools are seeing real potential in Chrome. There are more mobile phones in the world than people, and Google is on 85 percent of them. The entire world doesn't sit at a desk to work and if Microsoft doesn't have a place in mobile phones they aren't going to to remain relevant in time. The only thing that will change this is if Microsoft can produce a mobile phone that people flock to both in business and in private sectors...and I don't see this happening anytime soon. As much as this hurts many people, the vast majority of people in the world dislike windows phones. The apps are the backbone of the reasons and the ui is as well. We can add in all the other reasons too if you want, but the bottom line is still the same. I personally hope this lights a fire under the asses of the upper management at Microsoft to change. I don't believe it will though because they are blind to the real reasons people dislike their phones and the phones are the key to all of this.. Not just the desktop... Posted via the Windows Central App for Android

the word embracing google, and ads and spyware yay but hey, if they get up to ms level....they should face anti trust laws

Chromebook is US only. Some people still prefer to work off-line for budget purposes. In other countries Internet connection is very poor and expensive. I think the greatest threat for Microsoft is their competency to deliver good products and services. Signature PCs should be marketed more to be like pure Windows. The crap-ware really hurt the windows experience. Windows mobile needs to be stable and less buggy and the Microsoft apps should work better in it.

There's always negativity associated with MSFT. I truly believe MSFT is hated in the tech world. Whether this is MSFTs fault that's for another thread to discuss.

Im just curious in googles offices what are they using computers for daily works? Or making the android os? Is it windows or chromebooks?

They're technologically agnostic. They use everything. #TeamLumia 950 XL

Google stopped using Windows a long time ago. http://googlesystem.blogspot.com/2010/06/google-employees-need-permissio... Posted via the Windows Central App for Android

I still can't take a Chromebook seriously. It can't do a majority of what I need. I also don't understand why schools like them so much. It has as much functionality as a phone. My school used dell 2 in 1 computers, and it worked well. We run classic applications too often for a Chromebook to be useful. Not to mention the WiFi in our school acts up too often for cloud computing to be helpful.

trust me android apps never be a problem to Microsoft...because 90% android apps blotted with ads so.....and about Work application......in touch screen do you like basic word/PP/Excel made by google or a full fledge office apps in any windows PC. > and if people gonna like Chrome book...then privacy / security gonna be real issue.....that make a Hacker Happy and pirates more Happy.....because you can easily Manipulate it's own Play store to get every apps or game free.. >As long as security concern I don't think that More of Manufacture will support it besides some Chinese companies or some companies from India. > About the real applications(win32) all the working people never gonna buy chrome book because none of the apps are available in android store that anyone can actually work. (Autodesk Max/Maya, After Effects, Photoshop etc.) so in Last Chrome book is gonna be Bigger Failure than Google Glass. >and forget to mention..... android don't have ink support like Microsoft giving in windows 10 anniversary Update.

That the next few years will be intensely fascinating, I couldn't possibly agree with you more! And I am borderline giddy over what a rich, complex and exhilaratingly fascinating environment in tech more broadly this situation will create. Because while it's absolutely true that "my heart" is more with Microsoft than with any of the others, and that I'm a bigger "cheerleader" for Windows than I am for any others, and while it's also true that at least "on paper", or "in theory", I'm a bigger believer in MS' "ecosystem play" than I am in either Apple's OSX/iOS/tvOS/watchOS/etc "Silo City", or now, Google's "Chromedroid" strategies, my ultimate, final, true alliegence is to the greater panorama of the tech scene at large. And so, I'm thrilled that what used to be, in effect, only a two-way discussion between Apple and Microsoft on the "comprehensive ecosystem" front has now become a much more interesting three-way - especially since Google's tact is so novel, and so very distinct from the others'. This isn't just "UWP" or "Silo City" with a material deaign veneer, this is (in the words of Monty Python) "something completely different!" :-)

Now, all that said (and meant), as a bigger Windows cheerleader, I do worry about the disruptive potential this brings the (let's admit it) fledging, fragile UWP. Once again, in saying MS should take this threat seriously, you couldn't be any more right if you tried. Now, who has "the advantage"? That's so hard to say at this point, as it all comes down to the million dollar word, made of two $500k letters: "if". -IF- Microsoft can get UWP off the ground and rolling, can get all the kinks worked out, can see an influx of apps off the bridges, and gain any kind of meaningful mobile traction, then I think they'll be more or less unstoppable. IF UWP doesn't get killed in its infancy, then it'll become borderline invincible, and if that's the case, Chrome won't advance far beyond what it is now, a thin OS that can't handle anything substantial, that few find spend-worthy value in in light of the much richer, more capable "UWP". Prior to this development, it was a timetable-less proposition. Microsoft could take all the time they needed to gradually make it happen. What has happened now is now there's more heat, more pressure - more urgency.......a timetable. -IF- Google is able to mobilize fast enough, they can more or less neutralize the juggernaut. And if that's the case, I think the general public, who is more interested these days in more casual computing will find very compelling such a lean, clean, mean machine that is so much more affordable on account of it requiring less hardware, and with an instant "nation" of apps that span the whole gamut of everything, and Chrome will take off like a rocket! I don't think either company is in danger of total annihilation. I don't thin Microsoft really has anything to worry about in terms of high-end gaming, or enterprise. And I think the battle for grade-school education is probably already won by Chrome - and rightly so, I might add! What I think is at stake is the broad, wide, rich, profitable consumer space, the viability of a comprehensive ecosystem bid, and a reputation. I can totally see Chrome completely dominating this space! Easily! Or, I can see UWP rendering irrelevant "Chromedroid". I think it comes down secondarily to a quotient of.... ...how receptive the market is towards Android apps on a laptop, desktop, or big screen, and whether the market finds substantial, lasting benefit from such a thing, or whether the world's experience with Chromedroid will be like mine with RemixOS, where it was phenomenal at first, but wore thin after a mere couple months -VS- how receptive the market is towards Windows on a phone, phones as computers, Excel on your XBox, XBox on your PC, XBox on your phone, and all the other stuff that comes along with the ultimate changeling -Windows 10... .....and primarily, who can pivot first, and get the stronger message out.... ....all of which is still unknown, and so, therefore, is the answer to the question "who has the advantage".

Microsoft should release surface phone with full pc exprerience on continuum soon.

Now, lastly, another interesting question is what will happen to Apple in all of this. While "Silo City" [a term I came up with myself, to the best of my knowledge] works as a solid, comprehensive ecosystem strategy waaaaaaaaaayyyyy better than you'd ever think possible from such a fragmented, isolated, "silo'd" design, it's so out of step with the cohesion that the whole rest of the market seems to be trending towards, with Windows, now Google, and heck, even the likes of Ubuntu. It seems to me that as this cohesion matures and progresses, Apple's "Silo City" will become increasingly outmoded. Now, I could be totally wrong here. "Silo City" really works wonderfully even though it totally shouldn't (and I say this as one who has a Mac, an iPad, and the iPhone this was all typed on, so I'm speaking from direct experience!) And so maybe the approach will serve Apple well for years and years to come. You never know.....But based on my very, very, VERY limited and cloudy prescience and clairvoyance, if Apple doesn't begin its pivot very, VERY soon, I think it's going to find itself in VERY serious trouble! What say you?! ----------------------------------------------- Now, what I want so desperately to see as an ultimate fan of the entire tech world as a whole is healthy, thriving, satisfyingly comprehensive and immersive ecosystems from MS, Apple, Google, -AND- Canonical, which all take vastly different approaches and strategies with very different looks, feels, strengths, and weaknesses, all to the exact same ultimate goal - a one-stop-shop for your entire computing and mobile world, with all four doing well, and the four operating much more as "frenemies" than as outright enemies, with as much colaboration and cooperation as competition, as dependent on each other as they are opposed to each other, as [diametrically] opposed to one or two big dogs stomping out the little ones. First of all, it'd make the whole scene just so much more interesting for one, but perhaps even more importantly, is that it'd not be ANY of them, but rather, ALL of us who'd be the ultimate winners and beneficiaries. So I'm always going to hope for, cheer for, and advocate for whatever solutions and strategies bring us the closest to that highly idealized end......here's to hoping that "Chromedroid" brings us closer to that "techtopia", rather than farther away. :-) Cheers!

Definitely a problem, Microsoft seems to be slowly fading away.

Personally, I do hope Google does not win this race. Otherwise, we will basically be in a locked down, dumbed down, single app at a time world. I personally do not like that. Of course, the scrary thing is, kids are being herded that was in some form or another and, at least here in America, it means technical knowledge will be at an all time low. It is hard for me to wrap my mind around the fact that some are worried that Microsoft will take over and lock things down. This distraction is good for Google but bad for the consumer and end user.

I would be so depressed if my school got me a chromebook. I'd be their little cog, in their locked down ecosystem. Give me Win10 any day!

At the spped microsoft working it wont be long android will have more desktop share in 10 years and the way they restrict their dervices only to US is just an example how smart people at microsoft really alre

MS needs to buck up and go into the W10M app business in a big, big way. They have the $$, and they have the software expertise. Sorry, but screw the independent devs that aren't really interested and/or competent. Buy them or bury them. W10M doesn't need a million apps, it needs 500-1500 core, very high quality apps. If 100-200 of those core apps are MS brand and top quality, then enterprise can be hooked in with continuum. It all builds from there. I still feel I had better MS app experience and sync with W8.1 and exchange, etc over anything MS on Android. Just missing too many other critical apps on WP. Posted via the Windows Central App for Android

I will never be convinced by a Chromebook Posted via the Windows Central App for Android

It can't replace windows at least for now android apps may be large in no. But windows apps are also in millions and windows is much more powerful because pc apps are more powerful heavy video editing, heavy gaming etc can not be done on android apps. Windows is still much more powerful !

From a kid in future we all wanna become professionals in their our lifes. In any industry there is a professional required. Imagine a kid wants to become a professinal and uses a chromebook now and future he would have to use either win32 or uwp apps. Thats where chromebook wont catch up. Programs like staffpads. Like how Microsoft showed a child who played piano using a surface for staff padd. That's where Microsoft is empowering kids too do something rather than just switching to a chromebook. The next thing is google is full of ******* garbage ads. So chromebook appa would be. Android doesn't have a decent adblocker and adblock plus is annoying now a days

There are complete IDEs for Android. The toolchain itself is mostly cloud based nowadays. No reason to not get professional.

There are several concerns for businesses when to comes to Google, and being involved in IT projects these are from the trenches: Google has a lack of commitment to services, they've have a long history of abandonment often without short notice. One of the biggest draw backs is their reliance on non-standard protocols. Privacy, Google is a advertising company that gathers a lot of teleemtetris and have been caught with their fingers in the cookie jar (Safari Cookies, the ongoing investigation of data mining in Schools in America). Compatibility until they can handle what Office provides their services are not good enough, and having a stable portal to those services is also needed. Security, along the same lines as information but also Andorid has a long history of lack of security and willingness to deal with it. It's gottten better now but it's still something they need to shake. For the consumer it's good enough, but then again a tablet is good enough. Is it a concern for MS I'd say yes and no, yes because they are on a parallel long term goal and no they'd have predicted what Google would logically would hae done. Also in Europe there's increased distrust of Google especially businesses at management levels. The final problem for Google is the spectre of the European Monopoly investigations which could seriously undermine any further convergence of their services.

Still microsoft has the advantage no question... Who the hell use chromebooks in offices... 70% of android apps out 1.5 millions is useless...!

Please forgive me for not sticking to the topic, but has anyone else run across this article? Is this a reliable website? Or am I just late with seeing this posted somewhere? Microsoft Surface Phone release date brings Top Specs Windows 10 for Mobile device http://www.pc-tablet.com/microsoft-surface-phone-release-date-brings-top...

Seriously, How can kid plays their favourite steam games on their Chromebook?

Kids favorite game is Clash of Clan, Clash Royals...

Microsoft had Android apps up and running. By omitting them, they opened up an opportunity for Google. Currently, most Android apps are phone-only. Even this is being tackled by Google, offering more or less the same responsive patterns that Msft is offering. Add RemixOS to the equation, and Intels prototype for an Android/Debian mixup, you have a very compelling threat scenario to Windows.

There'll be no stopping the Windows 10 juggernaut folks!

Excited and a bit worried. I hope MS will be back on top again.

We have a great platform they have better contents...

My old high school started using them. Now they took all the old macbooks and put Linux with Gnome on them. Definitely cheaper than buying anything. Posted via the Windows Central App for Android

"So, the question is Do people still want that ability to run classic, full desktop applications? If so, spending $400 or more on a Chromebook will be an issue. It's a great device until you need more and if you do need more are you going to carry around two devices?" You kind of missed the point here. Chromebooks are not for people willing to spend 400 USD on a computer. Look at the success of C720, which was sold for 199 USD, and that was solely the reason it was so successful, as previous Chromebooks cost much more and they sold miserably. This is the race to the bottom. The huge advantage of Chrome OS compared to Windows are the lower specs needed to run the OS and hence lower price of devices. There are already 139 USD Rockchip-based Chromebooks out there. MS wanted to compete with this market with Windows RT, but they have failed; you can't build 139 USD (full) Windows 10 device... yet. This is Google trying to reach another billion of people that don't have experience with computing and/or they don't have the money. Google can profit just from sales from Google Play - hence, it can go with price of devices even lower. A 99 USD Chromebook? Why not? Free Chromebooks for schools? Why not?

Honestly I think the major question is, what's going to happen faster and be perceived more effective? Is is faster to MS to rev up UWP and obtain devs/apps they need or for google to just port their already large # of android apps to Chromebook? I think the later will succeed faster and completely wipe out the novelty of UWP.

But will the Android phone owners be able to separate themselves from their phones for a long enough time to be able to do exactly the same things with their so called laptops? It's an addiction, I see it every day, a ciggie in one hand, a mobile phone in the other. They already have all what they need, why Chromebook, too?

People on tech forums are not the sort to appreciate Chrome OS for what it does, which is cover just about everything most ordinary people want from a computer with a keyboard. Most people have no use for Photoshop, Office, Excel, etc. when at home--sure, they use all that stuff at work, but look what phones have already done to the PC market! The phone revolution is happening because most people find they can do most things they need and want to do using that little computer in their pocket, except for a few scenarios where you must have a larger screen and a keyboard: taxes, job applications, etc. My daughter reports that everyone at her college uses Google Docs already for everything, even though they are mostly using Mac laptops. And all of those millions of people already comfortable and familiar with Android will now have a great option to seamlessly move from phone to laptop when they need one.

Really looking forward to the upcoming Surface phone, but, will not be switching until we see some serious, consistent, quality, major and third party application support for the platform, as even BlackBerry 10 still has some very unique, high quality third party application development support, bringing them the majors, we're just not seeing this yet for the Win10 mobile platform.

Instead of buying a ChromeBook for $400 (This is a huge money) or more, i will get a new Laptop with great features than a ChromeBook that can still run all Desktop applications and even run android using bluestacks.... Google is making fun of people... People should think before they buy... Android apps arent the end of world... There is a lot more and android is looking antique now a days... I dont think android will have that much capability to run in par with windows classic apps... If the paradigm is being shifted, it would have already been shifted to Apple Mac since a lot of children in schools use Mac... Android is getting saturated... If Google wants to make it go ahead, it has to find some other way... Lets see what Microsoft does... Satya has a lot of homework to do... ;) LOL...

As a run of the mill consumer, one thing is becoming more an more clear to me and that is my reliance on OS-agnostic services. No matter how this fight pans out years from now, I'll try my best to navigate these waters without getting caught in the net of one of these companies and retain my ability to jump the ship. In a house filled with Macs, Apple TVs, iPads and a massive iTunes library, I can attest first hand how difficult it was to migrate the photos themselves to another platform from Apple's offering. My Lumia 435 just died, so I was toying with the idea of switching back to iPhone, but then I thought again and realized: do I really want to be locked in with iMessage, FaceTime, iCloud drive and iTunes, neither of which my relatives use? So, Istuck with W10M, bought a Lumia 640XL last week and stuck to OneDrive, Skype and Office - all of which run seamlessly between my Lumia and my Mac and iPad. As this battle between the tech titans keeps raging on, I'm becoming less and less interested in the OS and rather focus on the services themselves. I'm writing this on my Mac and tomorrow, it might be my Dell running W10. El Capitan looks much more polished and pleasing to the eye than W10, but I don't "love" using is as I did a decade ago and can switch to W10 at moment's notice. I do, on ther other hand, love using my OneDrive and Office, with Skype being close behind. One thing is abundantly clear to me now. Whomever builds services, which can be run on any platform will always be around. Maybe not as a major market player, but will be here, because ther