Google wants our children
Google's push into school districts nationwide is transforming our children's schools into a real world "Neverland." In pursuit of the enterprise, Google wants our children.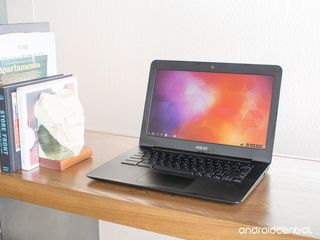 Everything has a price
In ABC's fantasy series "Once Upon a Time" the fairy tale characters that we grew up with are recast in a different, sometimes twisted, often frighteningly darker light.
Take the Pied Piper for instance. After using the seductive melodies of his magical pipe to rid Hamlin of vermin, the townspeople refused to pay the Piper. In retaliation, he turns his mesmerizing melodies toward the children who are then led away by the Piper's punitive performance.
In "Once Upon a Time", the Pied Piper is actually Peter Pan. Not the Pan we grew up with. No. He is a darker Pan indeed. Once a deadbeat and cruel father, this selfish adult finds his way to Neverland. There a magical shadow creature transforms him into a profoundly powerful evil adolescent.
He temporarily leaves Neverland, returns to civilization, and plays a maleficent melody that seduces children into following him. He steals these children, his "lost boys", from the familiarity of family and their legacy and brings them to Neverland where they are forever young.
Google's push into the education sector is transforming our children's schools into a real world "Neverland." Google wants our children.
That's a bold statement. Maybe a shocking statement. But above all, it is a true statement. Google wants our children, and they have already come for them.
The tools we use(d)
Since the 80s, we have trusted our work and leisure productivity needs to a reliable resource. A tool we knew, used and loved. Microsoft Windows. Windows-based PC's were in our homes, on our jobs, in our college dorm rooms, our libraries, everywhere. Yes. Windows and its prolific Office productivity suite ruled the land. When you needed to get through that homework assignment, that college all-nighter, that report for your boss, Word was with you, Windows won the day, and Excel excelled. Get the point?
Throughout virtually every stage in our lives, Windows and Office have been there. It is likely that even now there is a Windows PC, in your home or office. In a reality that is fading into memory, the desktop ruled computing and Microsoft Windows ruled the desktop, and all was well with the world.
It is through a "Windows" perspective that 1.5 billion of us grew accustomed to viewing our home and work digital world. 90% of all homes and enterprise that use computers have chosen Microsoft's solution.
Ahhhhh, yes the enterprise.
You will be assimilated
In 2007, the iPhone happened. The touch-friendly, app-centric, consumer-focused iPhone opened the door to the age of modern mobile computing for the masses. In 2008, Google debuted Android. In the years that followed, they proceeded to kick the door Apple opened, off of it's hinges as the green-bot-heralded mobile platform devoured market share.
Microsoft's unambitious mobile serfdom of the time was crushed in the onslaught. The ambitions of Apple and Google were realized, however, as millions of consumers were now doing on their mobile phones what were previously PC focused activities like emailing, chatting, web-surfing, etc.
So alas, Microsoft's personal computing hegemony was shaken as computing moved mobile. Even now the effects of that onslaught are reflected in a decline in PC sales and Microsoft's meager 3% smartphone market share.
Despite its struggles in the consumer space, Microsoft has remained lord of the enterprise.
Businesses large and small prefer Microsoft's IT solutions. Outside of mobile device deployment Microsoft owns the enterprise. They're even tuned into providing tools that manage rival mobile devices company's allow (BYOD -Bring Your Own Device).
Additionally, one needn't look much further than job postings to see how pervasive Microsoft's hold is on the enterprise. Many positions still require an applicant possess a working knowledge of Microsoft Office to be considered for a range of positions.
That said, Google wants the enterprise and is set on assimilating it into its ecosystem. A part of the firm's strategy to win the enterprise has been BYOD. By endowing its platform with productivity tools analogous to Microsoft's popular productivity suite, the Mountain View company has hoped to familiarize its assimilated mass of consumers with an appealing alternative to the status quo. Consumers of Android devices have indeed embraced and do enjoy much of Google's ecosystem. If Google hoped this consumer acceptance would translate into a big payoff of enterprise acceptance, the little green bot, like the fabled Piper of lore, has been spurned.
So like the spurned Piper, Google has targeted our children.
Going into the schools
The enterprise infrastructure is in place. Familiarity, reliability, inertia, productivity and legacy all help to maintain the Microsoft enterprise status quo. Google has been unsuccessful at battering its way in through the "front door". So they've dedicated their efforts to a more surreptitious strategy.
Google for Education is the melody Mountain View is playing to lure the next generation of consumers and IT decision makers into Google's ecosystem. By establishing an infrastructure of affordable Chromebooks and free Google services in school systems throughout the land, the firm has effectively created a "Neverland" where its ecosystem rules.
The plan is so pervasive that it reaches beyond the school walls toward one of Microsoft's other PC fortes. The home. Parents eager to support their children's education purposefully purchase Chromebooks, the tools schools use, to support juniors academic endeavors.
Sadly, well-meaning yet ill-informed parents may not realize that a Chromebooks UI is essentially an internet-dependent browser that accesses web-based tools, not native to the device (that, of course, is changing). A much better investment, of course, would be an equally affordable Windows laptop that provides a browser capable of accessing those same tools. It is also capable of running popular mainstream tools such as Office as well as the millions of legacy programs that are part of the Microsoft ecosystem.
Nostalgia
Familiarity and usefulness during times of work and leisure tied the "older" generation to the Microsoft ecosystem. I find it interesting that a Chromebook ad was used as an attempt to subvert that emotional connection. The company ingeniously used older music, a definite nostalgia inducing agent, as the piped anthem to those ads. This music was designed to first emotionally connect to the parent; to then connect the parent emotionally to the onscreen product; followed by connecting the parent's money to the purchase and then ultimately the product to the home. Guess what products and services junior is now using at home to surf the web, write essays and do other school related productivity tasks. Home looks like Google wants the children. Somebody paid the Piper.
All grown up
Google's long play is to familiarize the next generation of adults with its brand of products and services through the education system, then the home. One can easily surmise where they hope to go from there.
Once this gaggle of Google-trained tykes reaches adulthood, Google hopes that they, like the Microsoft-trained masses who currently rule the roost, will have a certain proclivity for the devices and services they were nurtured on.
Bolstered by the undeniable weight of its ever progressing mobile dominance, this strategy does indeed have its merit. Particularly since these children likely already have or will have an Android-based smartphone that complements the tools used in their academic experience.
This plan is several years from realization, as the current crop of Google trained students are still years from entering the workforce. This time allows Google the opportunity to pursue further their monumental goal of bringing Android and Chrome together. If this were to occur, the vastness of the Android app ecosystem, merged with the efficiency and easy distribution of Chrome, and combined with a troop of "Google eye'd" young adults could be quite the blow to Microsoft's status quo.
Neverland
Albeit every plan has its hitches. There is a difference between how the growth of the Microsoft hegemony in enterprise evolved and how Google's surreptitious attempt to wrest the enterprise from the Redmond behemoth is evolving.
Microsoft's growth in the enterprise was a natural maturation of Microsoft's implementations of new technology within a new and growing industry. In a unique partnership, companies grew with Microsoft as their tools evolved and were integrated with companies new and evolving IT infrastructures. This experience was unique in that the new products users were experiencing at work were almost concurrently being experienced at home. This served to reinforce the place of Microsoft's tools in both environments.
After four decades, Microsoft has erected walls around its enterprise fortress. Because of the various costs, risk and training required with any IT change, even upgrades within Microsoft's ecosystem are slow. The 14-year-old Windows XP is still used by the US Navy and ATMs for example.
Additionally, because many businesses have grown synergistically with Microsoft, their tools and services are almost as much a part of a company as the companies own culture. Even with Mountain View's anticipated weight of Google-trained adults prepared to assimilate the enterprise, such synergy is hard to undo.
As a result, many school districts are becoming a Chromebook and Google services laden "Neverland".
Don't be evil
Google is doing many good things. They have made many contributions that have benefitted the industry and our lives. And as a tech company, they also have an intriguing and simplistic motto. Don't be evil.
Evil is defined as profoundly immoral. Immoral is defined as not conforming to accepted standards of morality. Morality is defined as principles concerning the distinction between right and wrong…behavior.
So evil can be articulated as a profound lack of conformity to accepted standards of principles concerning the distinction between right and wrong.
Many Windows Phone fans have been vocal about Google's withholding of their apps from the Windows Phone platform.
Is it right or wrong?
Consider. Parents entrust their children to school systems with the expectation that they are being prepared for life in the real world. A world where 90% of the enterprise uses Microsoft's tools.
A world where school districts have been lulled, by the melodious tunes of affordability and easy maintenance, into adopting tools that the world does not use. A world where, in the foreseeable future, Googles tools will never land meaningfully in the enterprise. A world where Google staunchly refuses to place it's tools on a mobile platform that fits seamlessly within the ecosystem and IT infrastructure of the Microsoft tools the world does use. A world our children will enter as adults.
Google wants our children and through the schools, they're getting them. At least we have the comfort of knowing that Google's motto is "Don't Be Evil."
Sound off in comments!
Get the Windows Central Newsletter
All the latest news, reviews, and guides for Windows and Xbox diehards.
Jason L Ward is a columnist at Windows Central. He provides unique big picture analysis of the complex world of Microsoft. Jason takes the small clues and gives you an insightful big picture perspective through storytelling that you won't find *anywhere* else. Seriously, this dude thinks outside the box. Follow him on Twitter at @JLTechWord. He's doing the "write" thing!