Microsoft teases #MoreLumia event on its new YouTube channel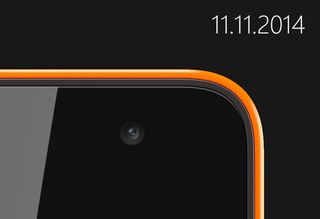 Microsoft is going to launch the first Windows Phone devices to feature the manufacturer's branding at an event tomorrow. The software maker's even made a video about it, although it doesn't give us nearly as much information as some of the leaks we've been seeing over the weekend. The video itself is on the new Microsoft Lumia channel on YouTube, so be sure to subscribe to it for all the official Windows Phone related videos from Redmond.
Will we see a Lumia 535? Looks like it. What about a 6-inch Lumia 1330? That may also be on the cards. Even a Lumia 940? We haven't seen any indications suggesting so, but it's safe to say that everyone's clamoring for a high-end Windows Phone.
You know where to be for all the coverage. What devices do you think will be announced? Shout out in the comments.
Source: YouTube
Cheers Kittanan!
Windows Central Newsletter
Get the best of Windows Central in your inbox, every day!
Harish Jonnalagadda is a Senior Editor overseeing Asia for Android Central, Windows Central's sister site. When not reviewing phones, he's testing PC hardware, including video cards, motherboards, gaming accessories, and keyboards.
What's next 595, 695, 995, 1595 etc etc..?

1320 came in same time with 1520. so hopfully 1530 will be here too.

1530 with surface pen! And a slightly smaller screen maybe... That would be amazing...

Hopefully there will be peace in the Middle East too :)

Looks like headphones, an USB stick, device (1330?) with single flash, and all in one package: http://s14.directupload.net/images/141110/ponypnls.png I have an USB stick like this at home, it looks similar.

I like what I see so far regarding design. Looks good. Hopefully no gimping.

Maybe USB OTG arrives to Windows Phone, fingers crossed :P

Kudos, spot on from what i can tell!

Yup.. you are right.... Looks like they are going to be emphasizing on the SOUND QUALITY... (with free headphones included, may be?) Just as the pureview OIS got trickled from 1020 down to the "more affordable" 830, the awesome sound/mic features of ICON/930 is probably going to be on this next phone...

Think more ... low and mid range devices. According to every source I've read, we're not getting a high end device for the rest of the year.

Maybe Microsoft will do another Band-like release... A phone we will all be surprised with, because of what the phone is, because Microsoft kept it largely a secret, and because availability is next to immediately after the annoucement--on all carriers. Guess we find out tomorrow...

I wouldn't hold your breath for anything high end.

I predict that McLaren has been running deep and running silent, and is going to surface (double meaning intended) tomorrow to be the halo product in the new Microsoft Phone line-up. Actually I don't, but that scenario is not any crazier than the rumored scenario, that Microsoft would make a splashy entree into the phone market under their own name... with ANOTHER low-end budget phone. If they do that, I will finally know that all hope is lost for this company, in terms of competing in something as fast-paced as the mobile device market.

But that doesn't mean they can't announce a flagship available in the Spring. If the announce it now and it gets people's interest, it will keep them from getting something else or jumping the USS Microsoft altogether.

This Video is a mystery.
All I can say is their sporting something new...

i want MS Lumia 1595 with 5.5 or 6 screen

You'll be let down if you're expecting a high end device.

Me too but I really hope they surprise us with a flagship or two.... I was just having a conversation with some folks that work at MS and we were remarking how it seems like they haven't really done much since the Nokia aquisition. I get that from a business sense, low end phone will enable them to snatch up market share, but at the same time, they need to make high end phones available to us folks looking for an awesome alternative to iOS or Android and so far they really haven't. Even the 930... that was built by Nokia, let's see what Microsoft can do. I'm dying for a device that has high end specs, new innovation and will put Windows Phone on the Superphone map

You can sell a lot of Camrys and Corollas, but you really need to have a Lexus at the top that shares some brand DNA. Microsoft knows this, it's Marketing 101... if they are unable to deliver it, it's a sign of something deeply wrong either with their management or their relationships with the carriers.


it seems to have a headphone, a smartphone and a pendrive in the box!!! Sorry for my english, I'm brazilian (Sorry for all huehuebrbr on the net but like they are ass holes and I hate them and yes I don't want to be brazilian anymore) Them= all brazilians that are ass holes (I'm not included)

Worst Camera-man ever, he missed every shot, not one in there that actually shows anything

I'm hoping for another mid range. The world needs more mid-ranges.

I'm hoping for 1mb RAM. 0.5mb storage. 0.1 Hz snapdragon 1 processor. VGA camera. Preferably foil body. Running a mobile version of Vista.

That would be way too powerful for a smart phone!!

Pls be serious. It's way to powerfull with this insane amount of RAM and storage.
As Bill gates said: "No one will need more than 637 kB of memory [...]"

I've always liked this kind of comments

Siemens mc60 had 1.37 Mb of storage

Of course they LL have to quote an insanely low price.. Say $8.5 lolol phone cases will be more expensive than this phone.

No no no, a 320x240 camera!

Wow, that would be the smartest phone of all time.

Ooooh yeah. A nice middle of the line phone, but then charge $600 for - that's what everyone wants!

No carrier exclusivity as well please

A 1020 successor would be good :)

Yes pls. Mine just died and I already miss the 41MP. I doubt its a successor though as I expect this at mwc

I'm with ya there. My wife has a 1020. Great phone, but it could definitely benefit from faster guts. My dream with be a 1030 with : 5" or slightly smaller screen. wireless charging built in glance support on screen (hate that we have to specify this!) microSD slot support for "Hey Cortana", and Lumia Denim camera goodies like 4k still shooting mode. Heck, I'd take a 935 with glance feature restored. As long as it's available on all carriers... I'm stuck on AT&T and I am otherwise happy... but no upgrade path from my trusty 920. Yes, the 830 is a decent side-grade... but I'm itching for something with no hard compromises... a true PureView flagship.

940 ? Really ? I think we shud wait for the x30 series to finish up

True that, but the rumours have been spread. http://allaboutphones.nl/nieuws/26918/microsoft-lumia-940-draait-op-windows-phone-10.html It is a Dutch article, but the image shows enough.

it's a win10 phone. won't be out in a while

Fake leak as hell. That spec sheet looks like something done on excel. Plus Microsoft is dropping the name 'Windows Phone', adopting just the word 'Windows' for the upcoming platform unification with Windows 10. So there won't be Windows Phone 10, just Windows 10. And heck 930 was just released, they won't be jumping generation numbers so soon when they haven't even complete the '3' series on other flagship numbers (10, 13, 15)!

Rumour has it... (over at Phone Arena)

Should be named Lumia 935

X40 means a new operating system. So 940 would have to be Windows 10.

i dream they launch a flagship like they did for MS band

You mean sneak attack style?

I'm hopeful, but not really expecting that

Camera of 1020 plus specs of Lumia 1520 or more than that, now that would be a perfect Lumia.

Shut your mouth! My erection can only get so hard!

I just played the YouTube video on slow-mo and it looks like a pair of headphones, some sort of USB dongle (top right of the box) and a phone that's available in glossy green. My mind says mid-range but my heart wants a high-end.

same thing i was seeing there's headphones in there hmmmmm

Yes, the idea here is that the person is hand building a presentation box, that includes the phone (whichever one that is, it's not the RM-1090, the one in this video has it's flash LED above the lens, not to the side), a set of over the ear headphones with a nice padded band (that circular thing he unwraps from the tissue gift wrap is the set of headphones), and an USB thumb drive, much like the design of drive that I've received at other MS events, that I'm guessing will be loaded with .DOCX and .PDF files with info about all the products Microsoft are launching tomorrow. So if you are going to the event tomorrow, you can expect to get one of these boxes (Daniel, can you give it away in a WinCentral competition please?!)

Headphones? We want more headphones?? I can't remember reading a single post saying somone wanted new headphones...flagship phones...but not headphones.

Praying so hard for a 1530 :)

Hell yeah 1530! I need to replace my 920!!

Challenging flagship phone in response to iPhone 6+ please

Too late, everything has been leaked by now

Looks like the 1020's shooter

am i the only that see it. the camera is huge!

Like I told you on the verge...nope

Looks like the camera on the 830

At what time is the event starting? Will there be a live stream of the event?


+720
Maybe it'll be the same as the last time

A flagship phone with a name please, like Surface and not a number..

I have the Icon, Love it........but its so dissapointing how the stupid carrier exclusivity has ruined the release of this phone.

1020 level camera with updated 930 everything else would be sweet as...

Is that a flash drive in the top right corner? What if WP finaly supports USB OTG?

Nope, this is the "goody bag kit" that MS are going to give to people attending tomorrows event. That type of USB thumb drive is the one MS always uses at it's events, to store all the slides and docs that they presented stored on it for reference. It's so the journos don't forget any details when they get drunk on the complementary bar straight afterwards

Tom Warren says there isn't an event for this announcement.

External camera with flash - multi platform

More Lumia now, better Lumia in 2015 ;)

That sounds logical, bro...

I can't help but think that tomorrow dictates whether a loooot of loyal WP users will continue with the OS. Low end phones are selling which is awesome; but a bunch of folks want high end. With upgrades around the corner, if we don't get that by tomorrow, it'll be tough to resist the other shiny phones out there.

No new high end devices this year that's for sure

If that's the case, Android (yuck) here I come

I don't know how to say that more clear than this: LUMIA 930 IS A HIGH END DEVICE. You don't like it? That's another problem. But it is a high end device. And it was announced 6 months ago.

Tons of people in the US with 920s can't get the 930 even if they wanted it. Only other choice is 1520 and that's comically large. It's not as simple as you suggest.

I get it, but - again - the US system on "contract phones" has pros and cons, and more than that there's a world outside USA :) This doesn't mean that "Microsoft didn't release a high-end device", because it is simply not true.

I don't think the 1520 is comically large. Sony xperia z ultra, yes. That is comically large.

Thank you... I'm not sure why some people keep saying the 930 when many of us can't buy on our network and they know it already.

That doesn't do AT&T customers any good..

And the 930 is already out, and based on last year's specs. There won't be a new high end device for the rest of the year.

Well it's not the 930, the HTC M8 is the highest-end device

It may be a high end device, but North America can't get it unless they import it. It sucks being a Canadian where the best phone we can get is the aging (though still awesome) 1020

Well, its possible that they'll fix the accessibility of a "930" equivalent by releasing something similar tomorrow. Possibly similar specs, but they may just call it 940 slap Microsoft on the back, and make it available for more carriers.

You are talking of a generation of OS that's gone. The current generation entails that the device numbering be x30/x35 and hence 730/735 and 835.

What the fuck do I need Lumia 535 . I want a lumia, to challenge with giant phones like iPhone 6 and Nexus 6 . C'mon Microsoft, launch 940 , or 1030 , or maybe 1530 ...

The 1520 can still challenge those phones. :|

Just give me a real flagship with Qi, expandable storage, and more pic the usual.

Exactly the best of both worlds Nokia & MS tech. Once MS bought Nok, I just knew some type of Surface Lumia was around the corner......

I don't really matter what will the hardware be. I want the software updated, Most importantly is W10 available for WP8?

535 and 1330 for sure and love to see 935, 1030 and 1530 as well

535,1330 ofc is gonna be announced tmw , and also the picture that was posted in the new shows a third new Lumia device (it was on the left of the green 535) you can go to the picture and see ;)

Awesome teaser! I'd like my next phone to have a box like that on the video. +1530

What time is the event taking place?? would it be streamed on Lumia conversations??

Is this the package for the new lumias?

It is a wireless headphone. And a NFC tag. And the Lumia 535 in green. Nothing to be excited at tomorrow it seems.

It's not an NFC tag, it's a USB Thumb Drive. It is being slotted into a place in the box marked "More Info", so it's got to be something with storage on board.

There is no way to be 940, nokia always avoid number 4 in every device they release

Are you sure? (Nokia 3410)

Nokia 6410 and are a lot more

Not only that's not true, this isn't a Nokia phone. There are no new Nokia phones coming at least until 2016.

That wont matter becuae Nokia isn't releasing any WP phones in the near future ;-)

Judging by how close the front camera is to,the edge and the size of the front camera with respect to the rounded corners, it seems like a 5xx or 6xx device.

1030 would be good!! My 1020 lags!! Hoping for 1030 or 1530

Try to make some room , and go to batery and stop the apps you don't use very much to run in background and you will see the lag disappear

One of the devices in the video looks like a mini tablet. If it is, it will not be released until Windows 10 is released. The device I am talking about is about 12 seconds in.

I hate that Microsoft only show a part of it's body , but it make me interested in it.

Just wanted to say I enjoyed the beat on that video

haha same here.. 'twas nice.

I think it is a music focused phone, with some great headphones and a bluetooth dongle for using them on a computer.

they did an amzing teaser... hoping for the best for tomorrow... may there be Low, mid, High end Lumias tomorrow....

Please look at the camera! and the lens, that cannot be the lumia 1330. it is the phablet variant of lumia 1030. stop focusing on the design!

i don't think so. i can't see any xenon flash and i can't imagen that they would remove it on the 1020 successor

Have you seen the flash? it huge. plus this is a msft design phone, divorce from nokia.

I'm holding out for the next high end flagship. I have no doubt or worries that my 1520 can keep me satisfied till then. I'm content! On the other hand, reading about new phones coming out like the Nexus 6 with the SnapDragon 805, has got me craving an upgrade! Can't wait till Win10 rolls out and we finally get a real flagship successor to the 1020 and 1520/930/Icon.

Why didn't they just rename their channel?

Because the videos are full of Nokia logos and Nokia name

Low ends...low ends everywhere... Posted via the Windows Central App for Android

yupp mis ranges and low ends ar better for now. Microsoft, if they launch high end will definetely not earn good profit now. they may start earning on high end when they launch win 10 for phones.

It's almost impossible to create a smartphone better than 1520...
Something better could be a 1520 with 64GB storage, 55mp camera, finger print Reader and pen

Snapdragon 805/810, 3gb ram, bigger sensor, 2k/4k display, tv out/hdmi, bigger battery, lighter and smaller if possible.

What exactly is a 940? It's shameful coming from a WP Central writer that the x40 series of numbering be even suggested given that the current generation of the OS entails x30 series numering.

Without a new high end device, I'd be happy with them announcing wider distribution (more carriers) for the 930. Barring that, I'll wait for a 1020 successor next year running Win10.

I was planning to buy a Lumia 730 in July '15 (its quite far though), but would rather wait for a Lumia 740, or something running Windows 10..

Lumia 130 , 230 , 330 ,430 ,1130, 1230, 1430,

Why so much confusion Harish?

My guess: it will be a mid range *music phone* that comes bundled with some nice headphones. In the same vein as the 730 is a *selfie phone* along with its 5 mp front shooter.

*Music Phone*, with inbuilt Xbox Music crap.. :P

Yeah well, all Lumias come with XBOX crap, but maybe you get a subscription or something as a bonus. :) Point is, I wouldn't be surprised if Microsoft is now pushing the low/mid range phones into some kind of niche as a marketing strategy, just like they did with the selfie phone. Just put a tag on the phone and people will buy them... Selfie phone, music phone, fitness phone and what not. :)

I hope Microsoft hits the reset button and start fresh with the Lumia branding, and dish the old number squeme Nokia created. Just call this Microsoft Lumia officially and then refer to it as 'the Lumia' just like we now say 'the Surface' or 'a Surface' everybody knows you mean the Macrosofot tablet. Then from there call future versions 'Lumia 2' and so on. That's what Apple and Samsung did with ther phones.

Ooookay. So let's see how that works.. 1. Since every generation has about 8-9 models you need at least two digits to distinguish between the model and generation. 2. Since many models come in carrier/country specific versions you need a third digit to indicate version. 3. Conclusion: you need at least three digits in the phone naming system 4. Oh wait, that how they name their phones!

yeah cause samsung is so good at naming their devices .... samsung galaxy this galaxy that, galaxy toilet galaxys zoom, galaxy fridge, galaxy s microwave ....

Looks like a mid range lumia phone with MS band or similar device with limited features.

I wonder if the headphones in the teaser are some cheap headphones bundled with the phone or maybe my wishes will come true...upgraded version of Purity Pro's !!!!!

This is the style of USB Thumb Drive Microsoft always gives away at their presentation events, with the Microsoft logo printed on the fold around metal bit. I've got about 6 of these kicking around at home! This is exactly the thumb drive put in the box in the video.

I'm excited!! Will there be a live stream?

Why make a show or an event for anything less than a flagship device? Disappointment is eminent if this announcement tomorrow only features low (5XX to nearly middle class (13XX) devices. Maybe they can keep a secret like they dis with the band? And release a true hero phone?

That's what I'm hoping. Although its the first phone without the Nokia name. Surely they would want their first MS branded phone to be something they could really be proud of though...

Well, they were able to keep the Microsoft Band secret.

it is not lumia 1330, the camera does fit!

At what time the conference will begin?

The new Microsoft Lumia is bundled with Coloud Headset, Wireless charger and something like a Treasure Tag (not sure with the last).

You said it... High end "flagship"! ...please.... hopefully they come out all guns blazing... That said, I'm loving the secrecy of handset releases of late ;)

Lets see what MS give us tomorrow may be MS leaked about the low end devices to deceive them and to give a big surprise with a super phone :P

Be nice if McLaren was resurrected and named something else so MS could build on what they already had completed. Save time.

It won't be flagship device. Because they have no press conference and live streaming.

Now here is a thought. Could the inclusion of headphones be a reference not to a Music focused phone, but a Music focused service instead? Like the XBox Music Locker for instance? Is MS launching that along with the one or two new Lumias they have tomorrow?

Looks like a set of headpones to me. The box is the right size, the objects are round and there is a small usb stick in the top right of the box.

I don't know why I believe that there will be only one or two budget phones...with low specs

That's good news! Wife's 1020 needs replacing. Funny though she has the attitude of, it works don't change it, and her 1020 over a year still in pristine condition. Is it worth to upgrade for me, oops I mean for her if a 940 shows up?

Finally....looks like MS is gonna launch phone's with a "WOW" factor at last......

McLaren phone running Dev Prev of windows 10

It's real hard to be excited about this, because whatever phone (or phones) they unveil tomorrow will still take months to arrive and start showing up at the carrier's and Microsoft's stores... here in the U.S. anyways.
I mean, look how long it took the 830 to be available after it was announced.. and the 930??? where is it?? (don't say Icon! I'm an AT&T customer, and have no plans on switching carriers.. (wouldn't want an Icon anyway without SDcard or Glance screen) that, and Verizon EOL'd the Icon and still haven't released the latest updates/Cyan I hear)
That said, they DID show everyone that they could keep a secret, and launch a product/device (Microsoft Band) and have it ready in stores to sell immediately... and they did exactly that! I was impressed, and hope they can continue to follow that strategy/tactic; announce a new high end/flagship/hero phone, and have it ready in stores for everyone to go purchase!

I agree and let's hope so but I doubt that.

6 incher w 1020 camera please!!!!!!!

Look forward to see the 6" WP get landscape view on the menu start screen

Sad to say this but no highend and I am done with WP. I waited way too long for a proper new highend device. I dont care about 30 mid and low range devices per year.

Completely agree. My 928 is getting old and I don't want a mid range phone to replace it with. The clock is ticking.

#MoreLumia = more low end crap!!

Rumor : Lumia 940 with 24mp Pure view , spandragon 805 and WP10 . I just saw on nokiapoweruser site ... Expected on 2015 ..
http://www.nokiapoweruser.com/2014/11/10/rumor-time-lumia-940-specs-clai...

940 is definitely expected in 2015, coz that's when Windows 10 is coming out.

I would love to have seen the body and 5" screen (with Glance) of the 830 with the processor, memory, and camera of the 1520. Why can't this be done? And NO not the Icon/930.

Its probably won't be a flagship phone. Probably a very nice 521 level device. Great for entry level folks into the smartphone market.

They could swap the cases in all those leftover Icons and call them 935s

Guys Lumia 1335-40 is coming as well with this phone and also there is Lumia 940 coming with a snapdragon 805, 3gb ram along with a 24 mp pureview camera.....

Yes and it will also fly and shoot unicorns because some fake rendering from China said so! Yay!!!! ;P

Let's go Lumia 940! Papa needs a new phone. My contract is up in April, if I can replace my 920 by then that would be awesome

Pssh, my contract ran out yesterday on AT&T, and I can't find a phone. I could have gone to AT&T Next forever ago, if they had anything for me to get.

That would come with Windows 10. For now you will have to make do with the (1)x30/(1)x35 series, where x = 3 or 5 or 6 or 7 or 8 or 9.

Interesting teaser, maybe this is more than a mid-range model after all. If headphones are back in play as included specs, I'm in. Did anyone notice the curved base of the phone @0:13, or I am missing something?

Lumia 535 Lumia 1330 Maybe a flagship But of course, they'll have completely different names. I'm thinking no more numbers.

The only thing i hope for Microsoft to introduce is a totally new way of naming their phones. Those typical Nokia number names for phones GOT to go, its confusing and stupid.

Says you. I much prefer the numbers. It's NOT confusing. Stupid names like "Icon" have no bearing on anything other than SOME lame fool's attempt to be cool...which fails dismally every time.

+930 to ScubaDog's comment.

Why even bother having a release or any hype for a low end phone? I want to see a 1020 replacement or an Icon/930 equivalent for at&t but it is doubtful that will ever happen.

They're gona be bitches and hype up a shit phone.

forget everyone it's a 1010 ,1420,1550

Where do you get that info from?

Based on the box and the visual references, I expect to see a number of accessories with this event more so than anything substantial with phones. The black box has an insert in it that accomodates a set of headphones, the other profiles looked like a bluetooth speaker and a Qi charging plate. I really hope we see some new phone coming. Looking forward to tomorrow.

I hope Microsoft takes this opportunity to get rid of the Lumia numbering system and stop making so many phones. I think 3-4 phones released on a yearly schedule is plenty. 1 low end, 1 mid, 1 reasonably sized flagship, and maybe 1 phablet flagship. Have two phone announcements a year. One for the low and mid range phones and one for the flagships. There is too much confusion in Nokia/microsofts lineup.

That's a bad wish. The numbering system is logical and the no. of models released per year/generation caters to a wide spectrum. And that seems like a structured way to go about it.

A 1530 is possible. But what's striking about the teaser video is that there's some kind of round object in the box. I freezed the frames and caught a glimpse of a camera lens close-up (round, but clearly small on the back of the phone, no big deal) but then there seems to be something round that's larger. I've always hoped for an attachable lens for a camera phone, something more integrated than what you can buy now for iPhones.

To me, whatever phone this is, they are going to be emphasizing on the SOUND QUALITY...Just as the pureview OIS got trickled from 1020 down to the "more affordable" 830, the awesome sound/mic features of ICON/930 is probably going to be on this next phone...

If its on 11/11 its gonna be a free phone from MS for all us Veterans on Veterans Day! (Wishful thinking!).

Nice Riff, Looks like headphones are being bundled in. Anyone else?

If it's not a successor to the 1020, I don't care what they announce. I'm tired of the cheap models.

@what time tomorrow ??? Posted via the Windows Phone Central App for Android

So what I learned is that the newest lumia will be able to make a cup of joe in the morning? :D GETTING IT NOW :P

"high-end Windows phone" +1

Just bring something top end Microsoft. I've been upgrade eligible for a whole year and there ain't anything worth buying. Bring out a flagship or I'm back to iPhone.

It'd sure be nice if something other than a budg-etgrade smartphone got announced. I know that they're grabbing marketshare at the low-end and all, but some of us like to have more-powerful devices, and Microsoft has left those in the U.S. who aren't on Verizon out in the cold, on that front.

Is it only going to be new hardware entries or Microsoft is also planning for a new update??????????
Especially for developers preview

So I guess if (and its a big if) MS releases a new flagship phone that they can finally handle secret development products since the Surface, Band, and this would-be flagship would all have been released without really anyone knowing about it? Bringing everything in-house lessens the probability of leaks and for all the internal-only products they have been releasing, they have done pretty well in their releases (so far as keeping them hush hush at least). Here's to a Lumia Surface tomorrow!

It looks like even the low end phones will at least have a LED flash maybe a front facing camera. Today's smartphones even at a budget price need these 2 features.

A bundled low-end phone with a coffee cup and Microsoft Band? Awesome!

Headphones, mini tablet and two phones.

High end phone not happening imo

What a waste of someone's time & effort!

The contract for my 1020 is due for renewal later this month. I would love a new flagship with all the bells and whistles but if not, I don't mind waiting for one to be released. The 1020 is the best handset I've ever owned.

If they do surprise us with something 'High End' having just got a 930 after hearing or seeing nothing, not even on the leak front. I'll be mighty POed. Highly doubt it though, I'd expect one of the remaining xx20 series to get an update.

I stopped the video and got a screen cap glimpse of a 1020 like camera....

Really hoping for a high-end flagship here. They need more of those if they want to dodge the "Windows Phone don't have enough high-end devices" argument that other OS trolls keep throwing out. They need to start chipping away at the negative things people say, one by one.

Hoping its the Lumia 1530...now THAT will Rock the boat!!!

Yea, more low to mid-end phones....yawn, wake me when the high end models come and even more, to Verizon who am I kidding ? I would just be happy with denim on my icon...

I recent leak from China if true indicates Microsoft is about to introduce the Microsoft replacement for the good old Nokia Lumia 920. it is rumored to be called the Lumia 940, with a 24 megapixel camera, 5 inch screen 1080 , snap dragon 805 CPU 3gigs of ram ect. this is a true Microsoft flagship smart phone.I thinkshould come out this month to bet the Christmas season black fridy rush.