Microsoft testing refreshed Skype design on iOS
Microsoft is Skype app another refresh on iOS, bringing back the bottom navigation bar and other tweaks.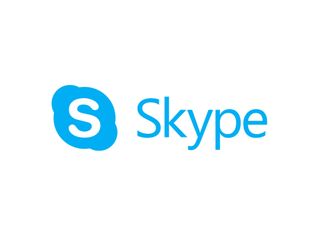 Microsoft received quite a bit of backlash surrounding the major redesign of the Skype mobile app on Android and iOS that rolled out over the summer. Now, iOS users are poised for an update meant to address some of that feedback.
In a new post (opens in new tab) on the Microsoft Answers forum, Microsoft Support Engineer Ellen Kilbourne announced that the Skype team is testing out a UX refresh that implements some fundamental changes to the way the app looks and works. One of the bigger changes is that the navigation bar is back once again, but there are a number of other little changes meant to make using the Skype app on iOS a little more pleasant as well. Here's a look:
Changes to the primary navigation
We brought back the navigation bar which will include an easy way to access the most important functionalities of the app – chats, calls, capture, highlights and contacts
We added numeric badges in the navigation bar for chats, calls, and highlights
Your selected color directly affects the navigation bar
We separated the notification screen which can be accessed by tapping the bell icon on the chats, calls, highlights, and contacts screens
Tapping your avatar on the top bar opens your profile directly
Settings can be found in the profile screen on the top right
We reduced the size of the search bar to increase the number of message you can see at once
Changes to the chat screen & message composer
Chat headers are reduced in size to increase the number of messages you can see at once
Chat headers have presence indicators
The compose bar was redesigned
You can use the plus button on the bottom left to easily add things to your chat like photos, your location, money, and one of the many add-ins
Emoticons and emojis are combined for easier access
The UX refresh is currently in testing with Skype Insiders with app version 8.7.76.54000 or higher. It isn't clear if any of these changes are going to roll out to other platforms, but it wouldn't be out of the realm of possibility to expect similar tweaks to the Android app at the very least.
See at the App Store (opens in new tab)
Windows Central Newsletter
Get the best of Windows Central in in your inbox, every day!
Dan Thorp-Lancaster is the former Editor-in-Chief of Windows Central. He began working with Windows Central, Android Central, and iMore as a news writer in 2014 and is obsessed with tech of all sorts. You can follow Dan on Twitter @DthorpL and Instagram @heyitsdtl.
how many different skype app do microsoft need?

Around 3 per platform I see.

why do we even need a third messaging platform, there's snapchat and messenger....

microsoft is destroying skype... skype used to be good platform... redesigning over and over isnt good

No one uses Snapchat anymore for real. You should have said Instagram.

We really don't - I think it would be good for Skype to fade away now. Getting people to actually download Skype to their iPhone isn't easy. Their best chance for Skype survival was Windows 10 Mobile - I only put up with it on there so I can use SMS Relay. The Skype UWP is a real **** right now. At one point it was getting somewhere but it's awful at the moment. How something started from scratch like the UWP got so bad so quickly is beyond me. They should have kept QA in check throughout the development, even if it meant adding features more slowly

best company that work for anyone other than themselves 😒 want to see the true power of microsoft let them build for competitors platforms ... true magic happens🤐

Start the re-design by chucking messaging as the front and center and go back to making Skype about video calling. That's what Skype is for.

Skype redesigns on other platforms: 3 Skype redesigns on Windows 10 Mobile: 0.5

Because there are more users on the other platforms and they have effectively stopped making new Windows 10 Mobile phones. Though, I do think they can improve the UWP one.

I stopped using skype altogether. Skype is like a virus that keeps adding every contact on my phone to the Skype contacts. The option to turn this off doesn't work. After years of struggling with this nonsense I gave up. Also being unable to delete a conversation is ridiculous.

That's the same as the UWP, right? Except that glaring white ofc.

with all those redesign and bugs they are killing Skype. I usualy like it now it is very bad. The XBOX version is a garbage

Yay! removing basic features only to add them back again! /sarcasm. Come on Skype, you can do better than this... it's like they are doing updates as if to look like they are doing some real "work". Back in July, they made it sound like bringing back the online status was a big deal. Seriously? Where is the enthusiasm? Whats up with not being able to see contacts who are away or busy -> they just appear to be offline in mobile app and store app. Whereas in the desktop app... everything works as normal. Albeit messages take ages to send and sync with the phone app.

Well, while my fiancee has come to loathe her iPhone 6s Plus, she for one actually _likes_ the current iOS design of Skype :D

Microsoft is always redoing stuff. This is why I dropped all of their apps/services and just use the built-in Apple apps, and a few third-party options (like Airmail for my non-Apple email account on macOS/iOS).

Soon to be abandoned for Facetime, am I right?

They just have to fix the message lag to all platforms... That's the only actual problem. Only windows desktop app is currently working without message lag, in all others sending is taking too long. As for the design ehhhmmm ok new or old if you use it you get familiar with it.

Yaaay! Innovation on the iOS side of things.

Yaaay! Innovation on the iOS side of things.

Yaaay! Innovation on the iOS side of things.

Yaaay! Innovation on the iOS side of things.

Honestly, I pity Microsoft. why build skype when you are going to replace it with teams? why make groove and ultimately kill it? why make windows 10 mobile so cool and ultimately shun it? They are just like me... confused when I see pretty girls. Ultimately economic and maturity forces remind me to stick to one. Stick to one plan MICROSOFT and make it work.

Maybe Phil Spencer needs to take over all of Microsoft... He saved Xbox.

I don't know. I would argue that the other guy had a lot of solid ideas that should have been brought forward. Xbox could have been a media monster and a top notch game machine instead of only a game machine with media being an after thought. DVR dropped, Double down on media content dropped. I think if the XBox was more than just Games, MS might be taking the consumer more serious right now. Instead they have given up. After the loss of Disney sync and Groove, I fully expect all my movies to be worthless in the next year. Good job MS kill the golden goose. Leave that low lying fruit on the tree to rot.
Windows Central Newsletter
Thank you for signing up to Windows Central. You will receive a verification email shortly.
There was a problem. Please refresh the page and try again.