Microsoft will update and simplify its privacy and service agreements on Aug. 1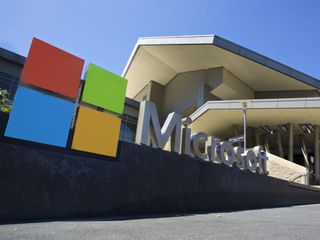 Microsoft has a lot of consumer products and services, including Bing, OneDrive, Skype and Xbox Live. Starting August 1, those services and others will be available with updated versions of the company's privacy and service agreements.
In a blog post. Microsoft said the updated policies "do not represent a change in Microsoft's approach to customer privacy" but rather an effort to both simplify their language as well as make them more transparent to users. Here's what the company says are the three basic goals they wanted to put in with these updates.
Simplicity: These changes bring together a number of previously separate – and often repetitive – documents to make it easier for customers to find and understand the information. Instead of agreeing to separate terms and statements for each service, customers who use more than one Microsoft service will be able to accept once for multiple services and review one privacy statement.
Transparency: Although we've simplified and consolidated the terms and policies, we didn't want to over-simplify, either. We want to give consumers meaningful information about how we collect and use personal data. Thus, the privacy statement still provides the service-level details our customers need in order to understand the privacy implications of the services they use.
Privacy: These statements reiterate what we've said in the past: We don't use customer communications to serve targeted ads to customers and we are committed to putting customers in control of their information.
You can go ahead and check out both the updated service agreement (opens in new tab), which has a full list of Microsoft's products and services that it will support, as well as the company's new privacy statement now (opens in new tab).
Source: Microsoft (opens in new tab)
Glad to read it is indeed not as expansive as Googles.. Posted via the Windows Central App for Android

Not as expansive as Google? Have you ever read the ToS agreements of either company? They both collect more or less the same amount of data however have different reasons for doing so. From personal experience I can say that it's easier to view and remove all data collected by Google than it is with Microsoft, primarily because Google puts all of its data collected from you in the Google Dashboard whereas Microsoft doesn't have a hub like this, all data would need to searched over many of Microsoft services to be deleted. I am also unaware of any Microsoft counterpart for Google Takeout.

You cannot view and remove all data collected by Google. You can only view and remove the data they let you see. They dont show you the customer profiles they have built of you or what keywords they have indexed from your email, android location data, documents, app usage, etc for advertising purposes. What they track goes much deeper than what MS does. MS looks for keywords that a feature one of their services needs. Its much more limited in scope and its about value to you. Google has a much wider scope and it about you bringing value to them. I dont have a problem with either model, but the differences are significant.

Why can't all these types of things just literally be to the point? Like - If you use our services of any kind they can and may be used against you in the court of law. Also you can't sue us for anything ever regarding the services you used that we provided. - Seriously though.

Because it's not that simple. I'm sure some scumbag lawyer can find a way around what you used as an example. You need a bunch of scumbag lawyers to write something to stop the others.

It actually is that simple. You can't touch us, but we and the gov can touch you. They just try to make it sound spiffy.

Because you're not suppose to actually read these. That's why we write them in extention and with complicated enough language to discourage you ;) Posted via the Windows Central App for Android

Hahaha, its funny because I've never actually read one. But I know enough to get the gist of it all.

Didnt they just do this a few months back?

I thought they did too. Weird.

I love microsoft... it's good move

Just so long as it's not like Google a few years ago where they "simplified" their privacy terms, and ended up changing it to give them more freedom to harvest data. I mean, Microsoft has been pretty good at protecting privacy, but still, I'm going to keep my eye on them just in case.

New short agreement: "We provide way more privacy than the other software you are using." "We strive to provide the highest level of service but hey... stuff happens."
Windows Central Newsletter
Thank you for signing up to Windows Central. You will receive a verification email shortly.
There was a problem. Please refresh the page and try again.