Does Microsoft's ZeniMax deal mean we're one step closer to a Fallout: New Vegas sequel?
Microsoft should capitalize on one of the most anticipated sequels in gaming.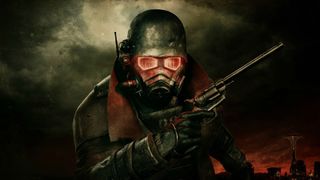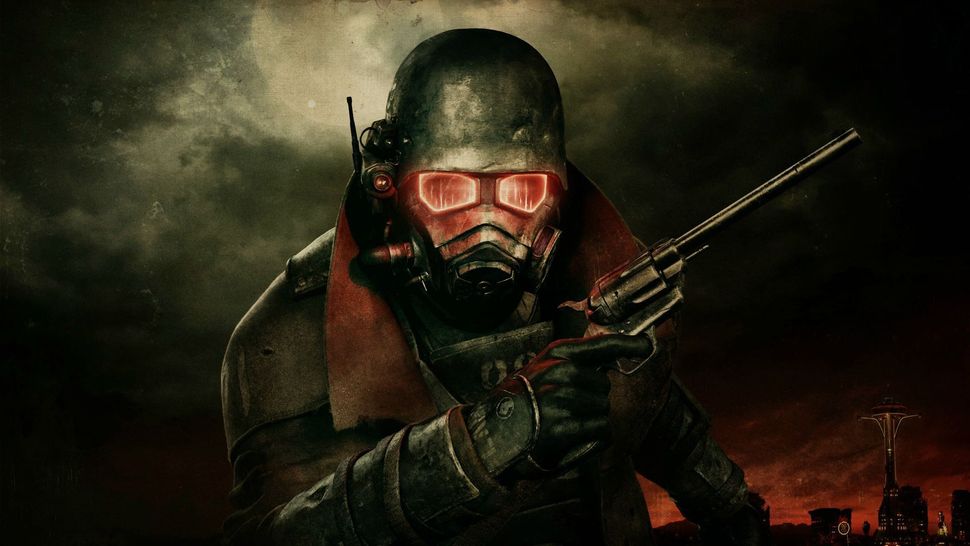 (Image credit: Obsidian Entertainment / ZeniMax)
Microsoft has officially acquired publisher ZeniMax Media, and with it, developers like Bethesda Game Studios, id Software, and Arkane Studios. Considering Microsoft already has developers such as Obsidian Entertainment and InXile Entertainment under its wing, this move shows how serious Microsoft is to committing to the RPG market. And one RPG specifically is now on the table that most gamers previously thought of as a pipe dream: a sequel (either direct or spiritual) to Fallout: New Vegas, which is often considered the best Fallout by many.
Now that Obsidian and Bethesda are now under one umbrella, the possibility seems more likely than ever.
It's what the fans want
Fallout fans have had a rough few years. Though Fallout 3 was mostly liked by players, many criticized how linear and restrictive the main questline was, with very little choice being offered to the player outside of side quests. While Bethesda did add more main questline options in Fallout 4, the game's dialogue system was universally panned by fans and critics alike for its low impact on the game as well as its lack of depth. And with the multiplayer-focused Fallout 76, Bethesda largely ditched the story-rich RPG roots of Fallout entirely (the Wastelanders update addressed this issue somewhat) and created an overall uneven game.
To say that Fallout fans have largely been disappointed in Bethesda's direction with the franchise would be an understatement. However, Obsidian Entertainment's Fallout: New Vegas was widely praised for the depth and nuance of its writing, as well as both the staggering level of player choice and the impact those choices made. As a result of Obsidian's more RPG-oriented approach, New Vegas is commonly thought of as the most popular of all the Fallout games — and fans have been hoping for a sequel to it for years.
However, ZeniMax Media never approached Obsidian again following the commercial and critical success of New Vegas. Bethesda Game Studios director Todd Howard said in a 2018 Guardian interview that the company wanted to keep development in house.
"I wouldn't say never, [But] now that our company is so big, it's always better to keep stuff internal . . . it becomes less likely, but I could never say never. I thought the Obsidian guys did a fabulous job," he said.
However, now that Microsoft has acquired ZeniMax, the door is open for Obsidian to work on Fallout again. And given that Obsidian has proven itself more than capable of continuing on with what it built in New Vegas with The Outer Worlds, there's no reason why Microsoft shouldn't capitalize on what the playerbase wants.
Obsidian is open to the idea
Even though we never saw a collaboration between Obsidian and ZeniMax again, Obsidian itself has expressed its openness to the idea. Obsidian's CEO, Feargus Uruqhart, stated in a 2017 interview that he would "love to do another Fallout." While it's true that Obsidian does have Avowed to work on — a game that many have likened to Elder Scrolls — we shouldn't rule out the possibility of collaborations after that.
Notably, when asked whether or not Fallout: New Vegas 2 was possible following Microsoft's acquisition of ZeniMax, Obsidian's Twitter account responded with a tongue-in-cheek unicode shrug emoticon. This has set off plenty of wild speculation, but, at the very least, it shows the idea isn't completely dead.
We won't see Fallout for a long time otherwise
This is just our idea, but allowing Obsidian to take on Fallout again would allow a new entry to happen sooner. On top of maintaining Fallout 76, Bethesda Game Studios is also currently working on both Starfield and The Elder Scrolls VI, the latter of which seems especially far off. It's entirely possible that a new Fallout could take upwards of 10 years for Bethesda to get around to making.
If Obsidian makes a new Fallout game while Bethesda makes the next The Elder Scrolls, we could end up in a golden age where both games release at similar times. This would be a huge win for fans — and if both games end up on Xbox Game Pass when they launch, the Xbox Series X-selling potential for Microsoft would be enormous.
Your thoughts
What do you think? Do you believe Microsoft should have Obsidian make a successor to Fallout: New Vegas? Let us know.
If you're interested in experiencing Obsidian's masterful RPG design yourself, we highly recommend The Outer Worlds. It's currently on sale for 50 percent off on the Epic Games Store if you're a PC player, but the deal only lasts until Sept. 24, 2020. Also, make sure you catch our roundup of the best Xbox One RPGs.
Take to the stars
An RPG that will knock your socks off

The Outer Worlds is Obsidian's latest award-winning RPG, featuring engaging combat, countless impactful choices to make, and a cast of wonderful characters.
Get the Windows Central Newsletter
All the latest news, reviews, and guides for Windows and Xbox diehards.
Brendan Lowry is a Windows Central writer and Oakland University graduate with a burning passion for video games, of which he's been an avid fan since childhood. You'll find him doing reviews, editorials, and general coverage on everything Xbox and PC. Follow him on Twitter.