Does Microsoft's ZeniMax deal mean we're one step closer to a Fallout: New Vegas sequel?
Microsoft should capitalize on one of the most anticipated sequels in gaming.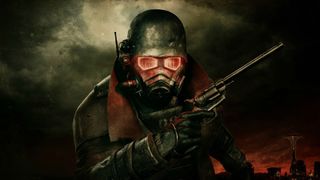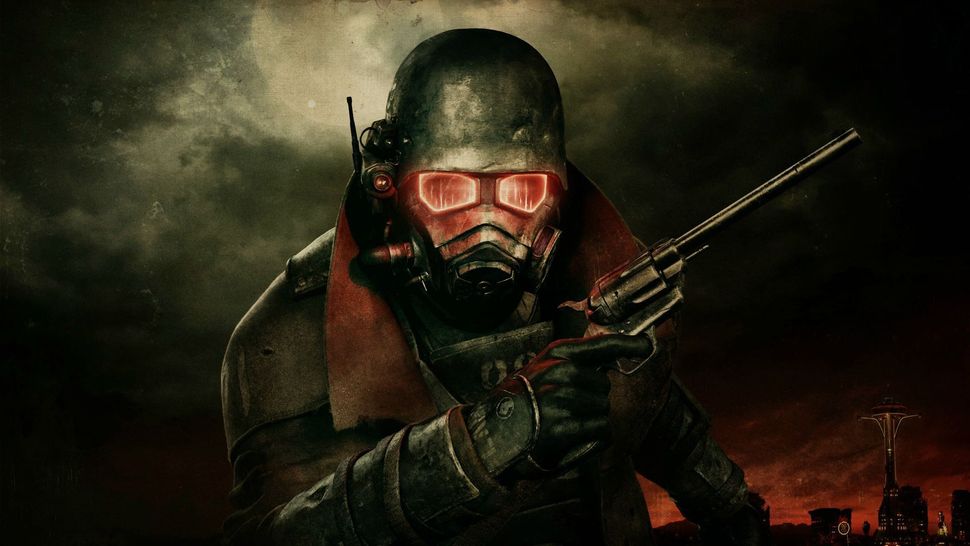 (Image credit: Obsidian Entertainment / ZeniMax)
Microsoft has officially acquired publisher ZeniMax Media, and with it, developers like Bethesda Game Studios, id Software, and Arkane Studios. Considering Microsoft already has developers such as Obsidian Entertainment and InXile Entertainment under its wing, this move shows how serious Microsoft is to committing to the RPG market. And one RPG specifically is now on the table that most gamers previously thought of as a pipe dream: a sequel (either direct or spiritual) to Fallout: New Vegas, which is often considered the best Fallout by many.
Now that Obsidian and Bethesda are now under one umbrella, the possibility seems more likely than ever.
It's what the fans want
Fallout fans have had a rough few years. Though Fallout 3 was mostly liked by players, many criticized how linear and restrictive the main questline was, with very little choice being offered to the player outside of side quests. While Bethesda did add more main questline options in Fallout 4, the game's dialogue system was universally panned by fans and critics alike for its low impact on the game as well as its lack of depth. And with the multiplayer-focused Fallout 76, Bethesda largely ditched the story-rich RPG roots of Fallout entirely (the Wastelanders update addressed this issue somewhat) and created an overall uneven game.
To say that Fallout fans have largely been disappointed in Bethesda's direction with the franchise would be an understatement. However, Obsidian Entertainment's Fallout: New Vegas was widely praised for the depth and nuance of its writing, as well as both the staggering level of player choice and the impact those choices made. As a result of Obsidian's more RPG-oriented approach, New Vegas is commonly thought of as the most popular of all the Fallout games — and fans have been hoping for a sequel to it for years.
However, ZeniMax Media never approached Obsidian again following the commercial and critical success of New Vegas. Bethesda Game Studios director Todd Howard said in a 2018 Guardian interview that the company wanted to keep development in house.
"I wouldn't say never, [But] now that our company is so big, it's always better to keep stuff internal . . . it becomes less likely, but I could never say never. I thought the Obsidian guys did a fabulous job," he said.
However, now that Microsoft has acquired ZeniMax, the door is open for Obsidian to work on Fallout again. And given that Obsidian has proven itself more than capable of continuing on with what it built in New Vegas with The Outer Worlds, there's no reason why Microsoft shouldn't capitalize on what the playerbase wants.
Obsidian is open to the idea
Even though we never saw a collaboration between Obsidian and ZeniMax again, Obsidian itself has expressed its openness to the idea. Obsidian's CEO, Feargus Uruqhart, stated in a 2017 interview that he would "love to do another Fallout." While it's true that Obsidian does have Avowed to work on — a game that many have likened to Elder Scrolls — we shouldn't rule out the possibility of collaborations after that.
Notably, when asked whether or not Fallout: New Vegas 2 was possible following Microsoft's acquisition of ZeniMax, Obsidian's Twitter account responded with a tongue-in-cheek unicode shrug emoticon. This has set off plenty of wild speculation, but, at the very least, it shows the idea isn't completely dead.
We won't see Fallout for a long time otherwise
This is just our idea, but allowing Obsidian to take on Fallout again would allow a new entry to happen sooner. On top of maintaining Fallout 76, Bethesda Game Studios is also currently working on both Starfield and The Elder Scrolls VI, the latter of which seems especially far off. It's entirely possible that a new Fallout could take upwards of 10 years for Bethesda to get around to making.
If Obsidian makes a new Fallout game while Bethesda makes the next The Elder Scrolls, we could end up in a golden age where both games release at similar times. This would be a huge win for fans — and if both games end up on Xbox Game Pass when they launch, the Xbox Series X-selling potential for Microsoft would be enormous.
Your thoughts
What do you think? Do you believe Microsoft should have Obsidian make a successor to Fallout: New Vegas? Let us know.
If you're interested in experiencing Obsidian's masterful RPG design yourself, we highly recommend The Outer Worlds. It's currently on sale for 50 percent off on the Epic Games Store if you're a PC player, but the deal only lasts until Sept. 24, 2020. Also, make sure you catch our roundup of the best Xbox One RPGs.
Take to the stars
(opens in new tab)
An RPG that will knock your socks off

The Outer Worlds is Obsidian's latest award-winning RPG, featuring engaging combat, countless impactful choices to make, and a cast of wonderful characters.
Windows Central Newsletter
Get the best of Windows Central in in your inbox, every day!
Brendan Lowry is a Windows Central writer and Oakland University graduate with a burning passion for video games, of which he's been an avid fan since childhood. You'll find him doing reviews, editorials, and general coverage on everything Xbox and PC. Follow him on Twitter.
Like you said, this isn't just speculation, but speculation of something WAY off in the future. It might sound good, but it would have a lot of trickle-down negatives to consider. For starters, it probably means The Outer Worlds dies off as an IP. It already seemed to be Obsidian's way of presenting a spiritual successor to New Vegas, and I couldn't see them juggling both TOW and a New Vegas together. It also would take a back seat to Avowed, as you noted. The whole things does make Obsidian's IPs feel endangered, IMO. I couldn't see Microsoft really wanting to have The Outer Worlds competing with Fallout (especially another New Vegas) AND Avowed competing with The Elder Scrolls. It would make it seem like MS is leading 2 pairs of director competitors in-house. That would be strange, so TOW and Avowed might be one-offs while Obsidian eventually becomes additional staffing for TES and Fallout to move forward without decade-long gaps in installments.

Keith, given the HUGE time gaps between Elder Scrolls releases and Fallout releases, I think there's room for another game that seems very similar, provided the story isn't a clone (and they never are). I loved Skyrim and Witcher 3, for example, and still had plenty of time for other games. I don't claim to know enough details to have a specific preference here, just saying that Obsidian and Bethesda working together might be able to both collaborate on a New Vegas successor and still release more Outer Worlds and Avowed, without a negative being market oversaturation or a sense that they're competing with each other.

I can understand this concern. I do hope that there's a future for The Outer Worlds universe

Obsidian has been working on AVOWED since last year, along with GROUNDED, and OUTER WORLDS expansions.
It shouldn't require much extra staffing to squeeze in a Fallout startup project.
They can do it.
And there seems to be some interest.
It really all hinges on the Bethesda people being willing to share their toys with their corporate siblings.
One other glitch is that the deal has been agreed to but not finalized.
Once it is, it opens the door to really exploit the IP and back catalog.
I want remasters. Lots of remasters.
Those can be farmed out.

@Keith Wallace The ips wouldn't be competing as ultimately obsidian can be given more resources to make concurrent games. Furthermore hardware has been pushed by AMDs Ryzen to a point that studios no longer have to shell for Intels HEDT platform to reduce render times. Thus saving even more time and money. The 3950 for instance is a multitasking beast, to get that performance a few years ago studios for had to shell out a tonne of money on Intel if they were to equip their render stations / clusters with somewhat top of the line hardware. These cost savings can be used to hire more staff and grow render clusters.

Obsidian joined MS for a chance at financial stability and *growth*.
GROUNDED is reportedly a small side project though it is showing some franchise potential and OUTER WORLDS is still fresh so there is room to grow and spread among two major teams. One to the PILLARS IP and the other to a FALLOUT project. These games run three to five years to roll out so staggering the scheduling of the two studios could give both enough elbow room to get it right at launch with less bugs. We might see STARFIELD in 21, AVOWED in 22, FABLE in 22, ES6 in 23, FALLOUT NEW CALIFORNIA in 24. And maybe a HALO RPG somewhere in there. (What is THE INITIATIVE UP TO?) OUTER WORLDS 2 could still show up by 25/26. With each studio working two teams plus other studios (and let's not forget MASS EFFECT and DRAGON AGE, it is wise to give the other major players some elbow room to avoid another DISHONORED 2 mess) XBOX can easily get one major RPG each year without crowding each other and giving each project time to arrive fully baked on its own schedule. After all, that is the biggest advantage of joining a 23 studio team; no need to cripple a game just to meet a rush deadline. So basically: yes, by all means give the FALLOUT vets at OBSIDIAN a chance to get it out of their system.h
Besides, who wouldn't want a New Vegas/Grounded hybrid?

I wouldn't even know how to act if this happened. Man New Vegas was great.

wow if Fallout series is xbox live exclusive...

This sounds exactly like getting back to your ex. A lot of idealization that just isn't a good idea.
Windows Central Newsletter
Thank you for signing up to Windows Central. You will receive a verification email shortly.
There was a problem. Please refresh the page and try again.