From the editor's desk: About the Microsoft layoffs
Microsoft is shedding 5% of its global workforce in a depressed economic environment.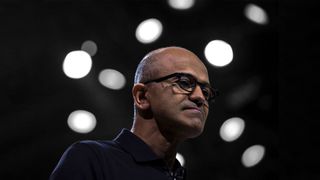 (Image credit: Microsoft | Windows Central)
This week, Microsoft joined other tech firms like Amazon and Meta in laying off thousands of employees from its global workforce. The cuts have sent shockwaves through the tech world, and many staff both past and present took to social media to lament the situation, with many having spent decades within the Microsoft family.
Microsoft detailed its rationale for the cuts in a blog post penned by CEO Satya Nadella. Nadella cited changing consumer habits as a key factor in the layoffs, as "work from home" culture winds down — reducing spend in key Microsoft products and services. Microsoft, like many other tech firms, ballooned its headcount during the pandemic to take advantage of the shift to remote working and has now found itself in a rapidly changing global landscape. Still, there has been little sympathy for Microsoft's corporate position. Nadella took home a $54.9 million dollar compensation package in 2022, and some have pointed out that Microsoft's $69 billion dollar acquisition of Activision-Blizzard could fund the laid-off employees' salaries for several decades.
It's not a good look for Nadella and Microsoft, given how hard they've been trying to harvest favor with labor unions in support of their tech acquisitions. Just a couple of days ago, the European Game Developers Federation offered Microsoft its backing for the Activision-Blizzard deal. This week's news likely led to some awkward conversations for some of these organizations.
Microsoft is no stranger to layoffs, but something feels different this time somehow. Given the rapidly changing global economic environment and evolving technological landscape, there's an air of desperation — or perhaps urgency — in the way this layoff round seems to have fallen.
Microsoft employees react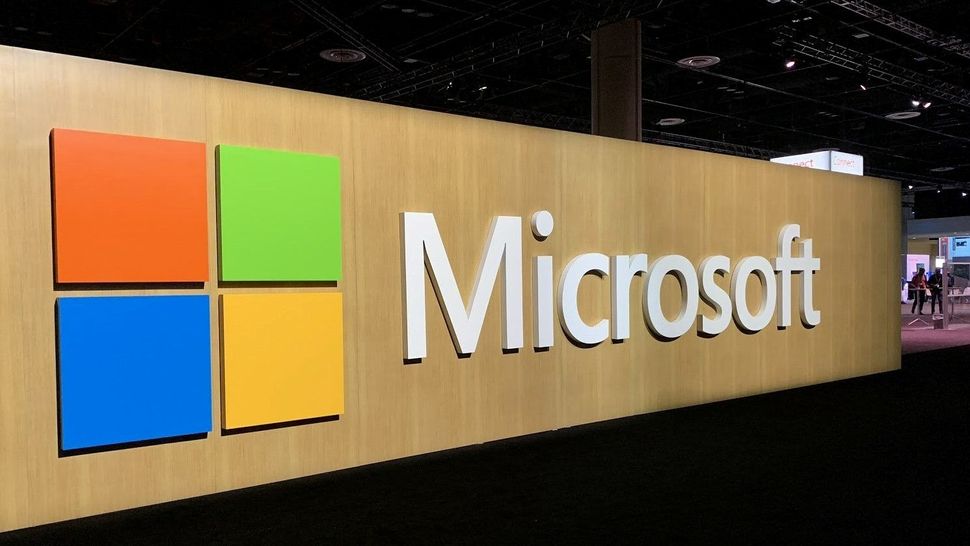 I've been speaking to a range of Microsoft employees across the past few days about the cuts, and reactions have ranged from hopeful and optimistic to bitter anger and frustration. Imagining 10,000 individuals and the intricacy of how each life will be impacted by these cuts is impossible to gauge, and yet for Microsoft, it represents "only" 5% of its global workforce.
Microsoft hasn't offered press any form of granular look at where the layoffs have fallen, but on condition of anonymity, we've been granted an inside look at how the axe has swung. We've heard about deep cuts in Microsoft's HoloLens and augmented reality teams, alongside cuts in marketing and publishing. 15-year vet and Windows Phone alumni Global Creative Director Ben Rudolph noted on Twitter that his team had been impacted and that he was looking for new opportunities (absolutely hire him btw). Principle Software Development Manager Prashant Kamani also found himself amongst those laid off, despite having worked for Microsoft for 21 years.
Microsoft's Halo team, 343i, was notably impacted by the cuts. Dozens of employees from all disciplines were cut from the team, without much in the way of justification offered. It's no secret that Halo Infinite has had difficulty cutting through criticism and competing against free-to-play behemoths like Valorant and Fortnite, although it has gradually improved over time. Still, it seems as though it has all come too late for Microsoft. Former staffers like Respawn's Patrick Wren lambasted the situation, noting that 343i would have been in a better state had it not been for "incompetent leadership up top."
The people I worked every day with were passionate about Halo and wanted to make something great for the fans. They helped push for a better Halo and got laid off for it.Devs still there are working hard on that dream. Look at Forge. Be kind to them during this awful time.January 19, 2023
We've heard that some of Microsoft's more recent acquisitions have managed to avoid layoffs. We've confirmed that Obsidian of The Outer Worlds fame is not in line for cuts, although it seems Gears of War studio The Coalition has had a headcount reduction in some areas, while still hiring in others.
For some employees, a layoff may simply represent an opportunity to find a "new chapter." Tech hiring remains competitive in certain sectors, particularly with regards to cloud services — Azure was one area we're told was treated lightly when it came to headcount reductions. For many others, it represents a time of financial insecurity, and even potential deportation at worst. Certain U.S. visas require ongoing employment to retain residency rights, putting some of those laid off in an incredibly scary situation. Ana Chu, a data engineer of 7 years at Microsoft, noted on LinkedIn that she has a mere 60 days to find replacement work, or she faces deportation.
Chasing opportunity, and the human cost
Microsoft, like many tech companies, took advantage of the pandemic very rapidly. Companies emerged virtually out of nowhere and changed the way we communicate both at work and at school, with obscure video platform Zoom supplanting Skype as the go-to service for contacting friends and family. Microsoft responded by making it easier to set up meetings without an account in Skype, albeit perhaps too late. Where Microsoft did capitalize, however, was in business-grade encrypted comms via Microsoft Teams and other associated tools.
Xbox saw a leap as schools shuttered globally and youngsters (and grown-ups, ahem) took to gaming as a way to distract from the ensuing chaos outside. While the economic earthquake saw global airlines go bust, hotel chains buckle, and physical retail shrink, digital-first companies like Amazon, Microsoft, and Google lined up to take advantage. New opportunities created demand for new teams, and more workers, and Microsoft saw its headcount balloon over the past two years as it built up its cloud-powered services.
Russia's war of aggression in Ukraine, coupled with the masses of cash injected into economies to keep businesses impacted by covid lockdowns has seen inflation spiral. In particular, the reorganization of energy markets has led to large price increases for practically everything, as distribution and manufacturing costs rise. In response, central banks have raised interest rates, which makes it more expensive for companies like Microsoft to cash flow their day-to-day operations.
It may seem odd as Microsoft posts quarter after quarter of growth in recent years, bucking the initial downward trend of last year. However, like all publicly traded companies on this scale, Microsoft is looking ahead to what is expected to happen in the coming fiscal quarters: hard recession, in which consumer and business confidence plummets, taking their appetite for spending with it.
I thought Nadella's choice of words in his blog post was odd and brusque. "Every team across the company must raise the bar," reads a little like "work harder, peasants." Even if I drop my cynicism, the blog post lacks humility and robotically lists how Microsoft is going "beyond legal obligations" to compensate those laid off to the tune of $1.2 billion — I'm sure those staff would rather still have a job, though. Ubisoft CEO Yves Guillemot reportedly apologized this past week for similarly putting the responsibility on staff to help the company survive the coming economic storm, amidst calls for retaliatory strike action.
This culture of boom and bust is the essence of shareholder capitalism. There was an opportunity during the pandemic for Microsoft to create value and dividends for shareholders. Tech stocks have been on an unprecedented streak in recent years, and Microsoft has been among the biggest winners of that bubble. But the good times may be over, now. To maintain its operating margins and ensure its shareholders remain sated, herein enters a deeper discussion on the human costs of our deeply flawed economic system I'm not qualified to partake in.
A bad time for Microsoft's "good guy" image to slip
Microsoft's share price in recent years has correlated to some degree with its efforts to be the good guy. They're the ones offering hundreds of Xbox games for a cheap monthly subscription with Xbox Game Pass. Microsoft is a frontrunner of green investments and carbon-negative business development. Microsoft champions diversity and invests heavily in accessibility technology. Microsoft even supports unions, supposedly.
I do wonder how many of these initiatives will survive during harsher economic times, though.
Today's Microsoft has presented itself as the socially-responsible, friendly face of Big Tech in its battle with rivals like Amazon and Google. Amazon, for example, just announced that it's shutting down its Amazon Smile project, which allowed you to tie your Amazon purchases to charitable donations. How many other "good guy" initiatives will find its way onto the bonfire to keep shareholders happy this year, I wonder?
This recession will test Microsoft's conviction in these areas, many of which don't provide direct value to shareholders — and we'll soon know whether or not it was all a big act.
The negativity comes at an awkward time for Microsoft, which has stumbled upon a couple of rare opportunities to supplant some of its biggest competitors in tech. Many of those opportunities depend on public sentiment — at least to some degree — as regulators place Redmond under a big, scary microscope.
Activision-Blizzard could help Microsoft bring some serious competition to Apple and Google in mobile, leveraging the strength of franchises like Candy Crush and Call of Duty to break down barriers to profitability in mobile gaming. Similarly, Microsoft is investing deeply into AI technologies like ChatGPT and the OpenAI consortium, giving it a once-in-a-lifetime opportunity to develop intelligent algorithms that may actually challenge Google's search dominance. If Microsoft manages to grow new businesses in these areas, it could well see its headcount return to where it was in 2022, albeit with a deeper focus on AI, gaming, and services.
Regulators are skeptical, though. AI is already under heavy scrutiny for de-facto content theft and the implications it could have for automating millions, maybe billions of jobs. And Microsoft's gaming operations are facing accusations of monopoly-building. The unions backing Microsoft's movements will find themselves deterred from publicly supporting a company effortlessly capable of firing literally ten thousand people, potentially harming the firm's credibility when some of its future strategic acquisitions doubtless eventually come to court.
I'm sure Microsoft realizes all of this, however, which adds fuel to the idea that its upcoming earnings report could make for dire reading.
None of the above really matters, though. Real humans suffer when Microsoft and other tech companies "reorganize," but there may be fresh opportunities too. I can only hope those opportunities will come sooner, rather than later for those impacted.
It seems 2023 is going to be a year all about uncertainty, as was 2022, 2021... and 2020, and 2019... and 2018 ...
Get the Windows Central Newsletter
All the latest news, reviews, and guides for Windows and Xbox diehards.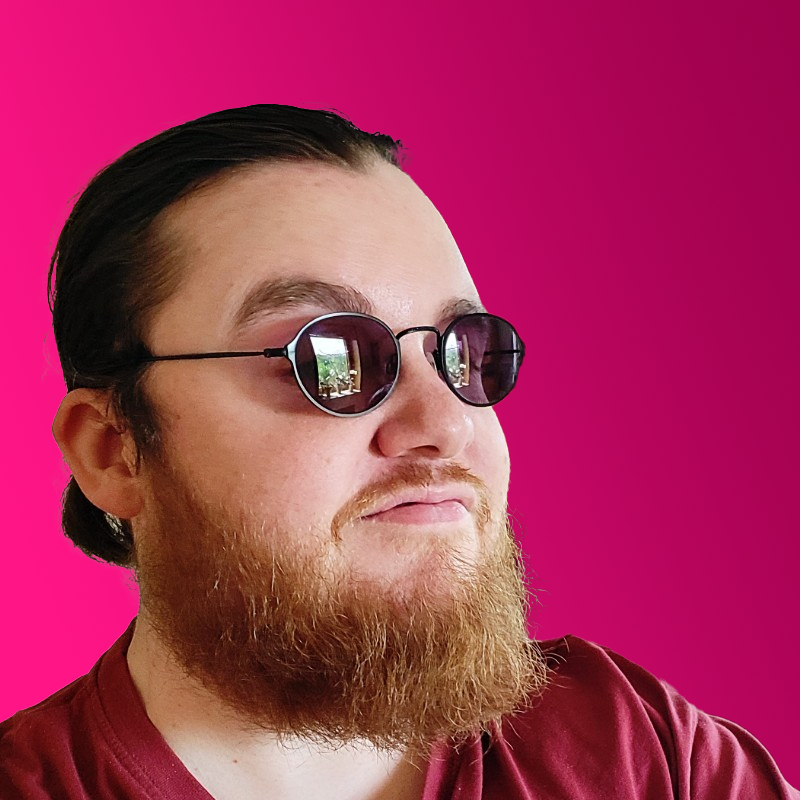 Jez Corden a Managing Editor at Windows Central, focusing primarily on all things Xbox and gaming. Jez is known for breaking exclusive news and analysis as relates to the Microsoft ecosystem while being powered by caffeine. Follow on Twitter @JezCorden and listen to his Xbox Two podcast, all about, you guessed it, Xbox!