Microsoft's $149 Work and Play bundle adds three free months of Netflix until June 30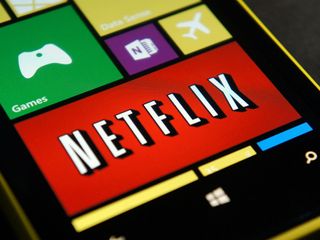 Microsoft's $149 Work and Play Bundle is already a huge bargain, but from now through June 30 it's an even better value. The company has launched a promotion that adds three free months of Netflix to the bundle.
Microsoft Work and Play lets consumers get one-year subscriptions to Xbox Live Gold, Office 365 Home and Wi-Fi + Skype Unlimited World, plus a $60 Windows and Xbox Store gift card. The addition of three free month of Netflix allows buyers to save $240 compared to paying for each service, and the gift card, separately.
Microsoft is still offering a version of the Work and Play bundle for the same price that still includes the Xbox Live Gold, Office 365 Home and Wi-Fi + Skype Unlimited World subscriptions, but replaces the gift card and Netflix with one year of Xbox Music Pass for the same price.
Thanks to Ryan for the tip!
You certainly can... NOT. :)

I really hope they bring something like this to the UK soon... :(

Canada would be nice but I have most of well all of this...

Off topic: Hey has anyone observed that bing bot How-Old is integrated into Bing Images? I mean if you search few faces it shows the bot to guess the age according to that picture. I didn't know how else to tip-off the admins about this.

You can tip them from the app.

Just about everyone I've tried this with comes out about 10-60 years older than they are.

Didn't WC already covered it in a post? I remember reading about it sometimes ago..

Is the gift card a physical one?

I already subscribe to Netflix. Would this mean I wouldn't have to pay for 3 months?

I still am not fond of subscription services, particularly for Office. I got office for free some time ago, legitimate copy, and it still works flawlessly. Had I purchased it, it was retailing for between £80 and £110 at the time. That was 8yrs ago. It will still work for another 8 too. So, it would have cost around £14 per year, and that is if I stopped using it today. The Xbox bit, £30 per year I pay for at the moment, can't argue with the value there. Music streaming is ok, but again, I just see no value at £5 per month, unless I could share it with my family, a la Apple music. But, I did have Deezer for free for 2 years, so my expectations may be somewhat skewed. Though, I do love the bundle idea. Hope something like it comes to UK.

XBox Music is more than "streaming". I get great value from downloading music, old and new, and playing them just like I would if I bought them. I download new stuff every Tuesday and I have WAY more than if I had to purchase each album individually. You aren't fond of subscriptions, so you probably still won't like it. Of course, Apple's version is going to cost more AND there's a premium to upgrade to the family share, so it will cost even more. I'm not sure you'd see the value there, either. :)

To be honest, I'd go for the family option so that my kids and partner could use it. Be nice to see a UK bundle to see what it looks like.

I was just wondering if they had a similar family bundle myself. It's a real concern for families as subscription costs could get out of hand when dealing with 3-5+ people. That's why I like Netflix as it contains individual user accounts persubscription. I recall in the past there was a family subscription for xbox live that was reasonable.

Now, with the One, if it has one Gold account on it, you can share the benefits of online gaming etc. No extra charge.

If I already have Xbox Live, Music Pass, and Office 365 subscription (expire at different dates) does anyone know how adding this package will work, like does it just extend my subscriptions?

Yeah, it should just extend your existing subscriptions.

All should just extend EXCEPT the 365 one. Be careful, if you have a higher level subscription this one can downgrade it. I tried to add the free year that came with my HP stream and to MS credit it warned me that updating would downgrade my office and remove some options. It let me back out and recommended I wait til my current subscription expired before using the new one.

365 subscriptions add on actually.

What if I already own a piece of the Work & Play Bundle, but still want to subscribe? A: If you are already an Office 365, Xbox Live, Xbox Music, or Skype Unlimited World subscriber, your subscription will be automatically extended by 1 year when you activate the code. If you encounter issues during activation, give us a call at 1-877-696-7786 and we'll be happy to help you.

Would have done this but just bought 1 year live for 35. Maybe ill still do this if it pauses all my 360 and music monthly fees for a year

I need to do some math, to see if this is a good deal. The variables include:
* I don't have an XBox, so the Gold will be a waste.
* I got Music Pass for $49 or $39 on another deal
* I am on the Netflix $7.99 package, so that value is $24
* Obviously the $60 Store credit has that hard value
* I have Office 365 Personal, so I wonder if getting the Office 365 Home would extend/upgrade after Personal expires So, the Netflix/Gift Card option seems like a better value than the extra year of Music Pass, assuming that I can get the same deal when I renew.
For $150, I'll realize value of $99 (Office 365) + $60 (Gift Card) [break even already!] + $24 (Netflix). So it seems like a good deal, even with my not using XBox Live Gold. As a Bonus, I could try out WiFi + Skype Unlimited. WAIT!!! Is Skype WiFi not available for Windows Phone??? They even have it for effing LINUX, but not Windows Phone??

Welcome to the crazy world of Microsoft. I imagine this stems down to the fact where different departments, were in essence factions competing for the same resources. The re-org has put a change to that; however I wouldn't be surprised if some still have the same mindset.

Codes are separate, so you can sell or give away the Xbox Gold code. Office Home actually will upgrade your existing personal with five accounts for the combined time of what is left on personal plus the home... It's well documented... Found out about it from Paul Thurrott's site. Whatever Office code you put in last will be effective for the entire length of the subscription. If you try to put a personal subcription on top of a home subscription, it does ask you if you really want to downgrade, but if you then buy a month of Home, it will all be back on the Home plan. I just wish this deal was in Canada...

Its been replaced with Microsoft wifi

My concern isn't with a name change. No matter what you call it, it's available to ALL...except Windows Phone users.

Need to add music instead of Xbox live.

I stopped using Netflix back when they nerfed their Xbox One app in September 2014. I'd rather Microsoft added a subscription streaming option to Xbox Video like they have for Xbox Music.

Don't need the deal got office subscription from work. Then I have my internet and phone bill payed. I only pay for xbox subscription. But hey implement those deals worldwide.

Can I get a link that explains the details of this Xbox Live Gold bundle. It's kinda confusing!

Does Skype wifi work on windows phone 8.1?

I bought this bundle. When I redeemed the Netflix code, Netflix applied the $24 to my Bluray-by-mail account. That's exactly what I wanted. Sweet!

Hi Rhody, did you get physical cards or an email for the codes?

After completing the purchase, the order shows up on your Microsoft account page and lists the codes with instructions on how to redeem each. When I redeemed the Netflix code and went to the link, it automatically logged me into my dvd-by-mail account rather than the streaming account. So you don't have to use the code on Netflix streaming if you have a dvd-by-mail account. It's basically just a $24 Netflix gift card.

Awesome! Thanks, looking to get one using a us account from manila

Would love to see music added for $50 and this would be an epic deal.

Buy both packages and get everything and have Office 365 and Xbox Live Gold paid for until 2017.

Missed the Xbox music in the second bundle.

works this with German Accounts? Last Year i bought XBox Gold and Music Pass bundled from the US Store and it worked well.