Microsoft has a second Work and Play Bundle with a $60 gift card replacing Xbox Music Pass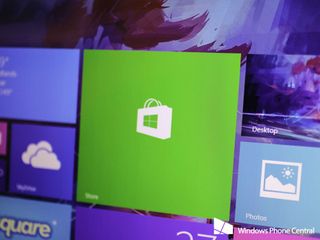 Microsoft is now offering a second version of its $149 Work and Play Bundle online on its Microsoft Store website, but with a change that replaces one of the items, the one-year subscription to the Xbox Music Pass, with a $60 Windows and Xbox Store gift card.
That first bundle is still live on the Microsoft Store site However, the company is now offering the bundle with that $60 gift card that lets users download apps, games, movies and music from the Windows Phone Store, the Windows Store and the Xbox Store.
Both bundles still contain one-year subscriptions to Xbox Live Gold, Office 365 Home and Wi-Fi + Skype Unlimited World. Both still offer consumers a big value compared to paying for each service separately. The first World and Play bundle is normally worth $250 in subscription fees, while the second is worth $210 in fees combined with the gift card. Keep in mind this deal is just for US residents.
While one of the bundles will you pick?
Damn it I cant even find Windows store gift cards here!

To all the people outside the US...don't worry you can both work and play...but just not with Microsoft products /s

You try securing music distribution rights in 200+ countries and let me know how easy that is.

Xbox music is available elsewhere in the world. This is just Microsoft being the usual US only company it's been for so long. Also the second bundle has absolutely nothing to do with music at all, so yeah.

It's not available in every country and besides, even the ones that is in requires custom cost-benefit analyses of bringing similar promotions. These deals don't just happen. Lots of people work tirelessly at Microsoft to estimate if it's actually worth it to do, and usually they test it out in the more profitable markets first to find out the answer. You can't just magically make everything you do global and hope to stay in the black.

But they could give it a try. I can't remember ever seeing a deal for Music outside the US. I wont pay 15$ per month per family member for Music. I mean, I get Netflix for the whole for just 12$ per month, why would Music be so much more expensive?

I snagged the first one a month ago ...Xbox Music a better value.

How about Xbox music and live bundled

Lol Microsoft is funny Posted via the Windows Central App for Android

Yeah. You on the other side are not!

Getting the first one with Music Pass. I use Bing points when I need an app.

I'd like to see these come to the UK, but more for others than myself. Xbox Live is all I need. They should offer a discounted Xbox Live and music pass together with every WP. Why they always offer 365 I don't know. The youth need gaming and music!

I would like it to come to UK, I have all these services, means cheaper :)

What exactly do you get with the Skype portion? Is it just minutes to call landlines? Or does it inlcude a "virtual phone number" kinda like google voice?

They do offer a virtual phone number--I think it costs $30 per year, but I don't think it's included in the Skype portion of this bundle.

Microsoft needs to make an all access pass that comes with: Xbox live, Xbox music, unlimited OneDrive, office 365, and unlimited Skype calling.
Make it available in all regions and not a promotion. Price it around 150-200 per year. Bam you just killed Google music, docs, drive and hangouts all at once.

Problem is, all the Google services are free. They're not better per se, but they are very good for being free services. MS can't compete if they keep selling their services at such high markup. $200 is a lot for most Americans.

If they did the "available in all regions and not a promotion" part, this is exactly what you listed.

I got the Pi Day deal for Xbox Music and got the Office 365 with the Stream 7. I'm satisfied. :)

Yeah, I stacked 3 years worth of Xbox Music at the Pi Day pricing: three years for less than the price of one.

I too took advantage of the Pi deal, but after using Xbox Music versus Amazon Prime Music on my mobile device, there is a vast difference. Xbox Music for iPhone has not been updated to take advantage of the updated resolutions. Secondly, Prime Music integrates lyrics into the songs, which is a nice addition. Third, and I realize Xbox music is different in this respect, Prime offers an ability to search by song, artist, OR genre, which is really touch when looking for a type of music. I like both services, but MS needs to update their offerings in respect to the competition.

I wish I'd have gotten the one without Xbox Music. I'm hardly using the service anymore anyway and have an active subscription until 2017.

Can I use the gift card to pre-order Batman: Arkham Knight?

Well yeah you can buy disc bow but if you would rather get digital you can hold on to it for awhile. Thing is any money entered in your MS account works for any windows device with a store including Xbox.

I'd rather keep the music pass and switch the $60 for office360

MOST EXCELLENT NEWS!!!! I have a grandfathered zune pass (10 dowloads + more devices) so the new Xbox Music Pass did nothing for me. With this change I will be finally getting this! :D

Wow. Nice. I may have to cop.

Is this a digital download or a physical card? I have a US region live account but live outside US. Has anyone tried to do it this way?

From what I understand you just get codes so it should work for you no problem.

How to get Xbox feature out of usa
Windows Central Newsletter
Thank you for signing up to Windows Central. You will receive a verification email shortly.
There was a problem. Please refresh the page and try again.