Microsoft's free software service for college students gets a new name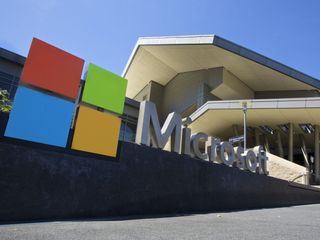 Microsoft has announced it is rebranding its DreamSpark program, which offers qualified college students free software and tools. The new name is Microsoft Imagine, which shares the name of the company's annual Imagine Cup student technology competition.
In a blog post (opens in new tab) (via Winbeta), Microsoft stated:
The blog post adds that while school program admins will not see any pricing or benefits changes with the new Microsoft Imagine name, they will get a new user interface that is supposed to allow for easier access to their accounts and to set up their school's web stores. The program was first announced in 2008 and currently offers free software and services to 35 million college students worldwide.
So now msft is considered as one of the Elites for aspiring Students?

Microsoft has been offering free software to students for years.

I used the DreamSpark Program in two different colleges and a lot of times. Really great service.

And before DreamSpark it was MSDN-AA...

Microsoft is better at rebranding than branding

I like this name more. While using DreamSpark to equate to BizSpark had some appeal, the Imagine name conjures more thoughts of realistic solutions than Dream.

I like the new name. More than that, I like the free software I get through it :D :)

In my honest opinion, if Microsoft wants to keep Microsoft Office as the go to spot for PowerPoint and documents they need to make some free or at the very least, discounted, version for students. I've noticed more and more of my friends switching over to google docs and it's a concerning trend. Microsoft is usually behind on this stuff and I hope they aren't this time. Look at Amazon, they offer a free Prime subscription to students. I know it's a little different, but it works. People go for free things. Make it free for the student and they'll probably use it even after they finish school and start paying for it. Assuming it's a good product (which office is). Posted via the Windows Central App for Symbian

Well...I do get Office 365 pro plus through my university for no additional cost. Office 365 university is another great option for college (.edu or other methods could be used for verification) $79 for Suite +60 monthly skype minutes and 1TB onedrive storage..all for 4 years. What else do you need? A Microsoft app to solve your math assignments while learning the steps???...oh sure. OneNote app which is also free can help you achieve it. Amazon Prime free for students? No way! Knowledge is power....guard it well
Windows Central Newsletter
Get the best of Windows Central in in your inbox, every day!
Thank you for signing up to Windows Central. You will receive a verification email shortly.
There was a problem. Please refresh the page and try again.