Microsoft's Nano Server is a very stripped-down version of Windows Server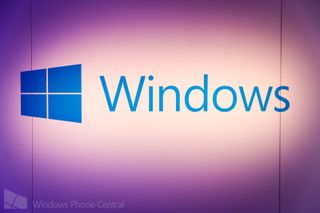 Microsoft announced today their plans to release a stripped-down version of its Windows Server operating system titled, appropriately enough, Nano Server. The new OS has been made to run "born-in-the-cloud applications and containers."
Nano Server will take up 93% less space on a virtual hard drive compared to Windows Server, according to Microsoft. In their inital tests, Nano Server also had 92% fewer critical bulletins and reboots were cut down by 80%. The company added:
Microsoft is expected to launch the final version of Nano Server alongside the next major version of Windows Server, which should be available sometime in 2016. Preview versions of Windows Server 2016 and Nano Server should launch sometime later this year.
Source: Microsoft (opens in new tab)
new CEO is really keeping MSFT on right track ... I would like to see server OS like Unix ...

Most if not all of these things started and were approved/started under Steve Ballmer. So far Satya's mark has been the increased cross platform support.

Based on the description in the article, this sounds exactly like Windows Server Core. I wonder if this is just a new brand name for Core or if this is a different product.

This will be a lot different from core. Core was Windows with less GUI. We don't run any at all as they hardy give any extra security or less patches. Nano will be a lot different as you for start won't have Remote desktop to manage the server. Read the blog post from MS. Goes into more details.

As stated in the article, nano server is core but minus a few components normally included in core, like the 32-bit stack and msi installer.

OH my GOD.... then we can rent windows server for less money i hope so! more ASP.net website!!! Great!

http://blogs.msdn.com/b/somasegar/archive/2014/11/12/opening-up-visual-studio-and-net-to-every-developer-any-application-net-server-core-open-source-and-cross-platform-visual-studio-community-2013-and-preview-of-visual-studio-2015-and-net-2015.aspx

Can anyone please translate this to layman English ??

They have removed anything that makes it 'user friendly'. Another way to put it is 'super admin' version.

Not to be rude, but if you do not understand the context of the article this is not for you..

True... But what's the harm in trying to learn

There's no harm in it dude! There are very condescending ppl around here ! That's the harm

God forbid he tries to learn about something!

well right now windows server has a GUI component in layman language desktop with mouse pointer. they have removed entire GUI component to increase performance ... in short they are going Unix route, you will access features via command using powershell

Thanks for the gist... I think I got it now - so basically another April fool thing like the MS dos mobile

this is real stuff ... not an april fool

That I know... Saying its like another back to the basics kind of thing

It is a stripped down version of the Windows Server OS that does not have a graphical user interface or some of the older "legacy" subsystems. It has to be managed and configured via command line tools. It is intended for hosting fairly modern software and services as opposed to being backwards compatible with decades old stuff. In many cases the software might even need to be intentionally desgined to run within the constraints of this version of Windows Server (no GUI tools for example). The OS is harder to configure and requires greater skill, but requires fewer updates, maintenance, and has lower security risks since it has fewer components.

Thanks a bunch... Feel enlightened now, but clearly not my cup of coffee

Actually, this isn't entirely true. You can still manage with the GUI tools. You just need to run the GUI tools on your workstation and have them connect to the server via wmi and powershell remoting.

Thankyou for having the patience to explain, you are one of the kind of people that help, WPC & TECH PREVIEW Move forward, that little bit of time taken to explain gives you alot of Credibility & Respect.

I hope they launch universal apps for managing Windows Servers. That's the only thing I needed to make my Surface 2 useful. Powershell is cool but sometimes its not practical for some things.

Why not nano as universal app :)

Smaller footprint. Take it Linux!

Really would love a free version of this that could replace my Freenas servers. I doubt it though.

If it not free (and I doubt it will be free), at least I hope this will make another entry at azure vm services. Cheaper vm will definitely good for developers.

Would love more about the driver compatibility, do Server drivers work as they are,, but I guess that will clear up in coming months.

There's not going to be much in the way of drivers. Considering most driver issues relate to things like video, sound and other user friendly features this version of the OS should not run into many compatibility issues. Pretty much if it can work with the CPU and mother board and it can connect to storage and the network it'll be in good shape. That's one of the nice things about an OS that has no user interface beyond the command line.

Can the machine be a domain controller? I'm wondering if this is a good option for my home

Probably targeted towards virtualization to compete with Linux.

All I want to know is this: Will is cost under $200? Can I run it as a headless NAS that supports Microsoft Account permissions? If yes on both counts then I am sold.

Dos server mobile, powershell server edition

Seeing as this is the last year(as of this month) for whs2011 mainstream support will there be a sku for this

If it has no interface, is it still Windows? BrickWall seems more appropriate.

Uhhhhhhhhh yes it is absolutely still Windows. I know you were trying to make a joke but it wasn't funny.

When Windows NT came out I thought, "a server with a GUI? How stupid is that?". Between Core and this it seems like things are going back to normal.

Everyone's milege will vary but nothing wrong with a GUI on a server. Advantages/disadvantages like everything else.

In my opinion it's a waste of resources, and creates additional security risks.

Have you really checked what resources it takes to run the server 2012 GUI? It's such a pitiful amount I doubt it really matters.
And security issues? What security issues does your imagination create?

Yes I have, have you? Seems that the GUI needs a GB more RAM, amongst other things. That can be significant with VMs. The core version also reduces the attack surface in a number of ways, nothing to do with my imagination. Reboots are also much reduced.

GUI management tools are essential for learning and/or teaching new system admins. Thus why Windows is the most popular server OS. However, based on experience, a lot of admins generally still do a bad job of managing servers with or without a GUI, so in that sense I agree that the GUI can be a waste of resources. They say stuff like "I always forget about the Event Log for troubleshooting" which is inexcusable. If some of these knuckleheads only had PowerShell, then we would really be in trouble. People just don't ever RTFM before doing stuff.

Seem you all are fixated on the GUI, however for me the biggest thing is the removal of 32bit support. Does this mean we will see the OS as 64bit only and only able to run 64bit apps?

Wonder if this is domain joined and if the hyper-v role will exist. I manage a large hyperv shop and after using core, I decided to stick with the full version, although minimal GUI option is a better fit, you can eliminate those occasional hung logoffs with minimal GUI.

Maybe I can deploy it to raspberry pi?

I really like the idea of stripping down hyperv server even more. Since this is small we might be looking at a good candidate for embeded devices and headless utility servers. Since this is meant to compete directly with *nix perhaps the most innovative approach would be to price this at $0 and offer support as an addon.

So it is like ubuntu server versions without gui. Just the powershell

when i was reading the article i had a different understanding compared to what ppl are saying. i am not that knowledgeble with servers, but i was thinking this is what a person would have as their own personal server for home use. having a home network or if i wanted to get into software developementthis would be something i can use to maintain all my own stuff.

I REALLY want to see a Microsoft-built "home server" in a box solution that is easy to setup and use..a stand-alone media server type product to help manage thebterabytes of pics and vids my family accumulates. Anyone else?

I want to know the working procedure for SHAREit in Lumia 535.
Not only Lumia 535, need to know for all Lumia phones which running in Windows 8/8.1 OS. Is anyone kindly explain same.
Windows Central Newsletter
Thank you for signing up to Windows Central. You will receive a verification email shortly.
There was a problem. Please refresh the page and try again.