Xbox Platform chief Mike Ybarra on UWP, Windows 10, Scorpio and more
Recently, we caught up with Xbox Platform Lead Mike Ybarra to discuss UWP on Xbox One, the console's upward momentum and much more.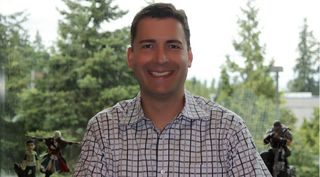 Since E3 2016, Xbox has firmly taken an offensive posture in the evolving console war. The company announced Project Scorpio, a 6 teraflop upgrade for the Xbox One. They also showed off Clubs, Looking For Group and Arena, which are now available in the Xbox One Preview. We also received background music support, and the long-awaited UWP platform, allowing developers to target televisions with their Windows Store apps for the first time.
What's on the horizon for Team Xbox? What will the future of the console landscape look like? Join us to find out.
Jez Corden: First, thanks for taking the time to answer our questions! With UWP opening up on the Xbox One, I know from speaking to our readers and Windows Store developers that there's a lot of excitement about the possibilities UWP could herald; however, there are some feature limitations between Xbox One, PC and phone for example. Is the goal for UWP on Xbox One to eventually bring it to complete parity across PC and console? With Live Tiles, sharing API, hard drive access and that sort of thing?
Mike Ybarra: It is our goal to bring the best of Windows 10 to Xbox One and to bring the best of Xbox One to Windows 10 while embracing the unique capabilities and differences of each individual platform. We're not out to turn the console into a PC, or vice versa, but by providing a common operating system, application platform, gaming services and developer tools, we can make it easier for developers to create and ship games and apps across multiple platforms.
Developers can prioritize their efforts on taking advantage of the unique capabilities of each device such as building a 10" experience for the living room, leveraging a controller, keyboard and mouse, or touch based controls as opposed to requiring them to port code that should work across all device types. We are committed to making UWP a great game development platform on all of our platforms, enabling developers more choice and flexibility and the ability to target the largest audience of gamers possible. It's early and we recognize there is still work to be done, but we want to make Windows the best development platform regardless of the technologies used.
Jez: One other aspect of UWP apps that isn't available on Xbox One is Cortana integration, is that on the horizon too? And if so, has the Xbox team considered the possibilities for home automation through Xbox One? Stuff like, "Hey Cortana, turn on the lights!"
Mike Ybarra: Our vision is to make Cortana the first personal digital assistant to help you complete tasks across all of your devices. We're really excited about the possibilities of Cortana innovation and we're just getting started. Just last month, we released the Xbox Summer Update and as part of that, debuted Cortana on Xbox One to serve as a personal digital assistant for gaming, allowing players to quickly stay in touch with your friends, find and play great new games, accomplish common tasks and more. Our vision is to elevate your Xbox One experience through Cortana and we'll continue bringing more features over time. You can imagine all sorts of possibilities with Cortana on Xbox One and we're looking forward to bringing the best gaming experiences to our customers.
Jez: The Windows 10 Store is quite famously missing many high profile apps vs. competing stores such as Google Play and the iOS App Store. Are there any big name companies working on apps for UWP as a result of Xbox One joining the party? Vine had an app on Xbox One before it did on the Windows PC store for example. Anything there you can tease?
Mike Ybarra: We've seen tremendous interest from developers of all sizes since introducing the ability for any developer to submit UWP apps and games on Xbox One. Combined with the ability for any Xbox One retail system to become a developer kit, we've made it easier than ever to write apps and games for Xbox One. In most cases, this is a new forum for them to target and engage customers. We can't disclose any app developers plans, but we're excited by the momentum and can't wait to see what developers create.
Jez: We have a pretty cool app for Windows Central on Windows 10 we're working to bring across!
Mike: Let's see it! Through the Windows Dev Center today, developers of any size can make Universal Windows Apps available on Windows 10 PCs and Xbox One consoles, as well as other Windows devices. That's what is great about creating a UWP app, you make it, publish it through the Windows Dev Center and ship it to PCs, phones, and Xbox One. I'm a big fan of Windows Central so I'd love to see the app on Xbox One.
Jez: For developers submitting apps to the Xbox One Store - how does the certification process differ from that of Windows? What things should developers look out for to avoid having their submissions rejected?
Mike: All Windows Store and Xbox Store content is certified by Microsoft to help ensure a quality experience and keep your devices safe, adhering to our guidelines for developing both apps and games. I would encourage anyone interested in developing content for the Xbox Store and/or Windows Store to familiarize themselves with Microsoft's policies so they are able to bring even more great content to fans while minimizing potential roadblocks. We also have additional resources found here that highlight how best to leverage the Xbox platform to get the most out of any Universal Windows Applications in development.
Jez: Beam is one of Microsoft's more exciting acquisitions as of late. Given that Beam recently announced it would be heading to Xbox One and Windows 10, could we see Beam integration on Xbox One and Windows 10 at an OS level? Similar to Twitch on Xbox One?
Mike: That's a great thought. We're really excited about Beam and our goal is to leverage their award-winning team and inventive technology to make Xbox Live more social and fun. We believe that by giving our fans the ability to both play and watch games, we'll be able to deliver more compelling experiences, so they can enjoy the games they want, with the people they want, and on the devices they want. We'll have more to share in the future on Beam so stay tuned.
Jez: One subject of discussion we repeatedly see rising in forums and the like is this idea that "no Xbox One gamer will be left behind", as in Scorpio will only have VR exclusives. I'm sure for some games, simply lowering texture quality and resolution for the Xbox One "version" of a game is easier, but what about games that are intensive at a gameplay level? For example, a "Dead Rising 5" that uses Scorpio's power to deliver thousands and thousands of zombies on-screen, ditching resolution/frame rate gains. How will you guys make sure the promise of no exclusives between consoles measures out?
Mike: As we announced at E3, Scorpio will be 100% compatible with all Xbox One titles and there will be no Scorpio exclusive games, pending any potential unique accessories such as VR. Experienced developers who make PC games or ship their titles on multiple platforms are very familiar with the development process of targeting multiple performance configurations. We see this today, with developers authoring content at 4K resolution or higher to take advantage of high performance PCs, and then scale the content accordingly for systems with different spec ranges. This enables them to easily target multiple performance profiles without significantly increasing their content production costs. We expect developers to do similar with Xbox One vs. Scorpio titles. Our goal is to make it as easy as possible for developers to target multiple devices including Xbox One S, Project Scorpio and the full breadth of Windows 10 devices.
Jez: Finally, what games are you looking forward to most for the remainder of 2016? Any flying under the radar you think deserves more attention? And... are you #TeamSticker or #TeamNoSticker?
Mike: It's the holiday season and my game backlog is growing already! I'm really looking forward to "Destiny Rise of Iron," "Forza Horizon 3," "Gears of War 4," and "Battlefield 1." From what I see they all look amazing. I recently purchased a 4K TV with HDR so I'm pretty excited to play "Horizon 3" and "Gears" in HDR on Xbox One S all with 4K upscaling. I'm definitely #TeamNoSticker.
Thanks to Mike Ybarra for joining us!
Xbox has a ton of upward momentum right now, and from the line-up, to the updates, UWP, and the promise of a 4K future, the time to jump ahead has never been more appropriate than ever.
Stay tuned to Windows Central for all the latest and greatest Xbox coverage.
Get the Windows Central Newsletter
All the latest news, reviews, and guides for Windows and Xbox diehards.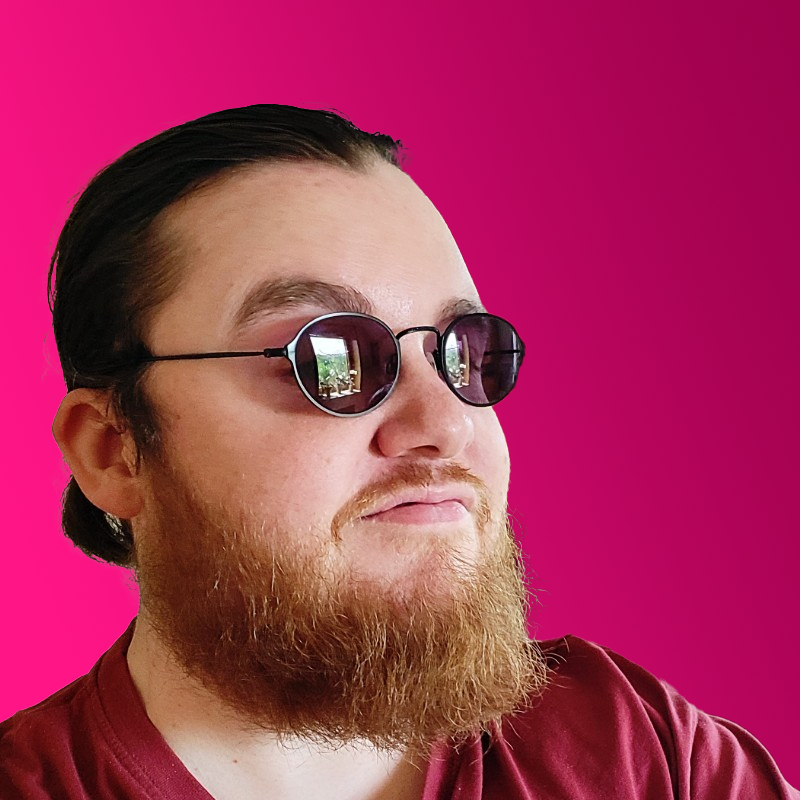 Jez Corden a Managing Editor at Windows Central, focusing primarily on all things Xbox and gaming. Jez is known for breaking exclusive news and analysis as relates to the Microsoft ecosystem while being powered by caffeine. Follow on Twitter @JezCorden and listen to his Xbox Two podcast, all about, you guessed it, Xbox!